Many people find it difficult to select the best provider of wedding photography and videography services. They start with the portfolio, they meet the professional in person and they ask questions. There are numerous important questions to ask the wedding videographer in order to build rapport and trust.
As a professional, you should be thoroughly prepared for such inquiries.
The wedding day is so very special and people don't want to mess things up through the selection of the wrong service provider. Hence, you should give your potential customers an opportunity to communicate with you and get their questions answered.
All wedding videographers should be prepared to answer some of the most common client inquiries.
Here are some of the most important questions to ask the wedding videographer and the type of information that clients would be anticipating in return.
What's Your Videography Style?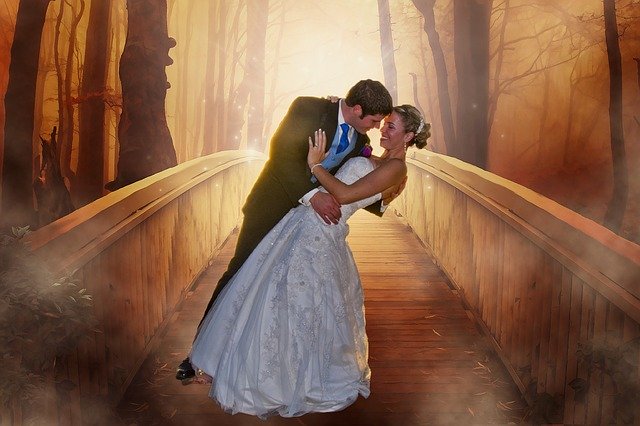 That's one of the first questions clients like to open up the conversation with.
There's a simple reason behind the inquiry. Most people have a pre-conceived notion about their wedding. They can imagine the venue, the reception, the wedding dress and the party. They also have a clear concept of the wedding video.
While clients tend to already have some idea based on your portfolio, it's still essential to provide more details. Tell them about the styles you work with and show some samples. A visual explanation can be much more impactful, especially if prospects see something that they like.
As a professional, you may end this conversation with a question about what the client anticipates. Brides and grooms who can verbalise the wedding style they want will be providing you with a ton of beneficial information you can use during the work process.
What's Your Experience and What Equipment Will You Use?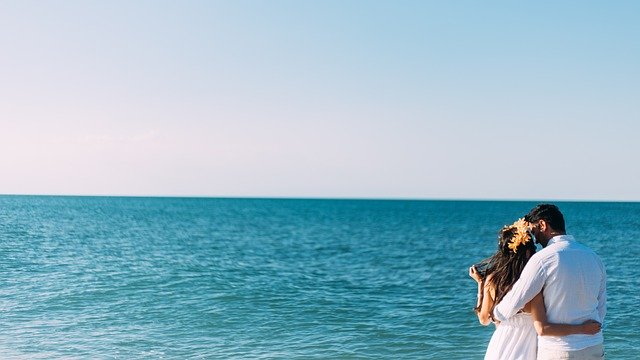 Some of the most important questions to ask the wedding videographer focus on the experience of the professional. Clients may also have some inquiries about the equipment you'll use to give the best possible outcome.
When answering such questions, understand the fact that most people aren't well-versed in the technical side of things.
Keep the explanation simple and straightforward. You can highlight the number of years you've been in business, the qualification courses you've done or the investment in special kinds of equipment.
Presenting equipment can be a bit tricky so do share something about the brand and the qualities of the respective camera or the lens you're going to use. Tell people what types of videography the equipment is suitable for and once again – show some actual samples.
Do You Do Wedding Photography, As Well?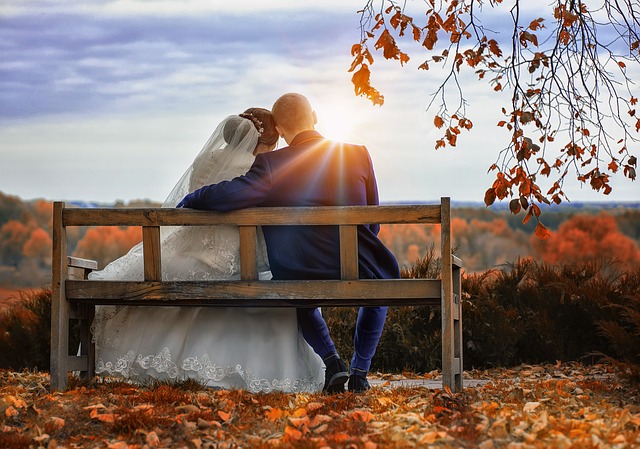 Planning a wedding can be really stressful. Most couples have to deal with dozens of things so they'll be looking for opportunities to simplify processes.
Very often, couples prefer to have one team handling wedding photography and videography.
Hence, you'll probably be asked about the provision of photography services, as well.
It's really up to you to determine whether you'll offer multiple solutions or specialised packages to your clients. If you don't offer photography services, you may want to recommend someone you know.
How Many Cameramen Will Attend the Wedding?
This is another one of the most important questions to ask the wedding videographer you should be prepared for.
Obviously, there's no set answer for this inquiry.
The number of cameramen will usually depend on the extent of coverage and the specific types of footage the clients want.
Hence, to answer the question, you need to have a pretty accurate idea about the respective client's needs and preferences.
Some people want every single part of the ceremony documented. If this is the case, you'll truly struggle by attempting to cover everything on your own. In such instances, having a second cameraman at the wedding venue will be of paramount importance to offer a good service.
What's the Final Video Type and Format I Will Receive?
Next, clients will move on to the outcome of the partnership.
Be prepared to answer questions about the specifics of the wedding clip that the couple will receive. What will the format and the quality be? Do you offer HD videos or clips tailored for online video streaming? Will you be giving the clients the raw footage back? Will the package provide something extra on top of the finished clip?
These are preliminary essentials to discuss in advance and to also outline in the agreement you'll sign with the client. Ambiguities can lead to problems down the line and you don't want a misunderstanding to get blown out of proportion.
Do You Do the Editing and Post-Production Work? Can You Add a Specific Effect?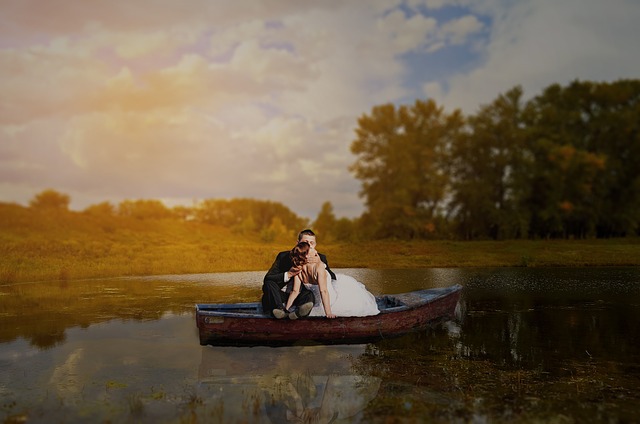 Shooting the wedding video is one thing.
Giving the client a finished product involves multiple additional steps.
Some clients will want to know if you'll be doing the editing work yourself or if you'll be outsourcing. They may also have a specific clip and effect in mind for the post-production. Such clients will ask you whether you're capable of adding that specific filter / effect to their clip before finalisation of the project.
It's up to you to decide how you're going to answer the respective question.
Keep one thing in mind, however. As a professional, you have a much better idea than your client about what would look good and what would miss the mark. You may want to make an editing or post-production suggestion that differs from the original specifications. This is especially important in cases when you know that the specific effect or type of editing work is really not going to add anything to the final clip.
Can You Work with the Wedding Planner / Other Professionals Involved?
Videographers need to have excellent relationships with various other wedding professionals.
Your clients want everything to run smoothly on their special day. Hence, they may ask about your willingness to partner up with the wedding planner or the venue owner.
Do offer peace of mind and a willingness to co-operate. In fact, getting in touch with the wedding planner can benefit you massively. You'll find it much easier to plan the shoot and ask for some assistance or information on the specifics of the venue, the duration of the ceremony, the seating arrangement, etc.
Who Will Own the Copyright?
That's a trickier question but you still need to provide your clients with a concrete answer.
Usually, the professional who works on the wedding video is the one who owns the copyright. This means that the creation of additional copies will have to go through you and you'll need to get paid for those.
Some videographers add the raw footage to one of the packages and they also handle over the copyright. It's up to you to decide if you're going to make such a (more expensive) package available.
If you hold the copyright, you will need to store wedding videos for a pre-determined period of time so that you could offer clients additional copies.
Other Important Questions to Ask the Wedding Videographer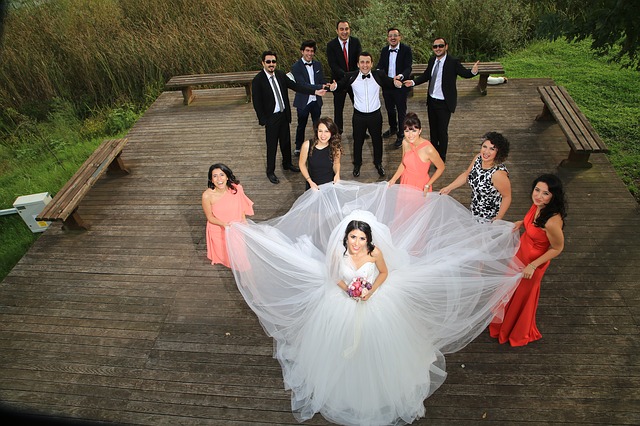 These are some of the most common inquiries but clients may want to know additional things.
You should be prepared for some additional questions like:
What is your pricing policy and what does each of your packages offer?
Will you be present throughout the wedding? How many hours of filming will you do?
Do you work on destination weddings?
Can I choose music for the wedding video?
Will there be a deposit in the beginning and what percentage of the overall sum will it be?
Do you offer additional services and products (like a live streaming video link, visual stories, etc.)?
Do you have a cancellation and / or refund policy?
For how long will you keep the footage and how much will extra copies cost?
Can we request changes to the finished videos and how many are included in the package?
As you can see, clients will be interested in all aspects of the interaction.
It's up to you to put their mind at ease.
Do try to provide detailed and comprehensive answers. Share your work philosophy and your passion for videography with the couple. If you manage to accomplish these two goals, you will win the trust of prospects over and get a chance to participate in their special day.
A final thing to keep in mind is that you should be prepared for follow-up questions and changes over the entire length of the project duration.
Here are few questions you can expect, if you offer photography too.
When planning a wedding, people will feel overwhelmed. They may remember to ask something vital down the line or they may change their mind. You have to maintain a bit of flexibility. If you manage to be open and honest throughout the accommodation and you cater to the needs of the respective client, you will win them over for life (and potentially get a big number of positive referrals)!
Looking for a wedding video editor?
Get a free quote within 24 hours!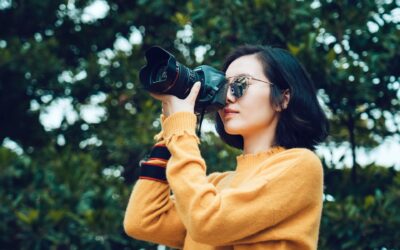 Those first business steps are exciting and terrifying in equal measures. That's why business tips for wedding photographers and videographers can come in handy. Some of the most valuable recommendations revolve around marketing and building one's reputation....