If you're keen on offering modern wedding video editing techniques to your clients, you probably also pay attentions to the latest trends in the field of wedding videography.
Visual story books have been gaining some prominence but what exactly are they?
What's a Visual Story Book?
As the name suggests, this is a type of film or a montage of images that tells a story. While all videos do, storybooks tend to be a bit more niche and focused on one element. They reveal the wedding in a whole new light.
A visual storybook is usually themed and it's created to convey a specific emotion or deliver a theme. When it comes to wedding videography, there are several types of story books you can create. Showing how the love between the bride and the groom has grown is one option. In that instance, you will need to begin shooting way before the wedding occurs.
You'll need a script and a specific set of shots that will tell a love story from beginning to end. You can use numerous other themes to put together a story book for your clients. You can have a family-themed story book that focuses on the relationships between the bride and groom and their families. Focus on intimacy, a retro black and white love or how solitude transforms into shared sentiments when one discovers true love.
Creativity and Various Techniques Coming Together
A visual story book is different from a traditional wedding video. It can look abstract or even out of order. There could be disjointed shots and abstract techniques used to deliver a compelling message. You can rely on an extensive set of modern video editing techniques. Subtitles, animation, out of focus shots, warped shots all break the rules of videography.
At the same time, they can result in a visually coherent outcome. Have the bride and the groom narrating the story or you have soft music playing in the background. There may be different chapters, there could be interviews with friends and relatives. Scenic shots that are serene and harmonious will also make the story complete.
A visual storybook isn't wacky for the sake of being wacky. You need to know right from the start what your primary message is. When you determine the focus, you can consider the creative techniques and the types of shots that will help you get to where you want to take the viewer.
Still shots, photographs and candid moments are all a good choice in the realm of visual storybook creation. Typical techniques that don't belong in the realm of wedding videography can be employed to make the product of your effort more intimate, more compelling and more vivid.
Here's an example of a visual storybook:
It focuses on the details and some of the shots are so still that they appear almost like photographs. The details, however, tell a story of authenticity and ethnic pride. There are numerous beautiful colors, patterns and textures that bring the video to life.
Here's one more example of a storybook that uses time lapse videography to create a specific sentiment:
Another example that uses photos and a timeline:
Should You offer Visual Storybooks to Your Clients
A visual storybook package could be a great addition to the range of services you offer to your clients. When deciding whether to offer such a service, you should think about the video equipment you have available and about your experience.
Visual storybooks may necessitate the use of certain filters, camera lenses or editing software that you may not use at the time being. Investing in such new equipment makes sense only if you're going to push the service consistently and make it a part of your portfolio.
It's also a good idea to think about the types of clients your wedding videography studio attracts and how to market it. Story books don't appeal to all of the couples out there. Some want a traditional wedding film. Some want something fun and romantic.
Are the clients who choose your services interested in a creative and unusual approach? Will this service have the potential to grow? If the answer is negative, there's really no need to invest in new equipment and techniques.
Modern Video Editing Techniques Play an Important Role in Story Book Creation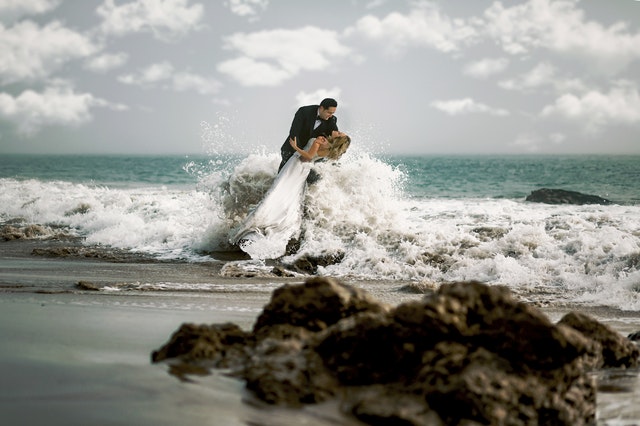 Understand the fact that wedding video editing is very important for the quality of a visual storybook. You need to have the knowledge and the software required to introduce special effects and manipulate the footage.
Alternatively, think about outsourcing your wedding editing. If you don't know what you're doing, the outcome will look somewhat amateurish and pieced together. You need a smooth, flawless experience. You need a story that unfolds and touches people's hearts.
To accomplish these goals, you have to edit professionally and highlight the emotional charge of every single moment added to the storybook. Things can get even more complicated if the storybook is crafted out of photos and it features solely special effects in the montage. Making something static dynamic is challenge even for professionals.
If the task isn't handled in the best possible way, the storybook will get boring to observe after a minute or two. Partner up with an editing team that has the knowledge and the vision to help you develop such products for your customers. Otherwise, offering visual storytelling services will be an almost impossible task.
A big portfolio of wedding videography packages can help you attract different types of customers. Storybooks are becoming increasingly popular among the young and hip crowd. Even if you've never created a visual story book in the past, you can master this videography form if you have a creative approach.
Start by examining the work of others and defining your storybook style. Determine what equipment you'll need and how much the service provision is going to cost you. By answering these questions, you can set the right price for the innovative service you will be offering to your clients.
Looking for a wedding video editor?
Get a free quote within 24 hours!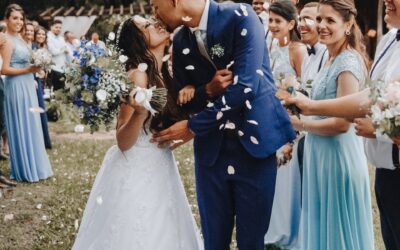 If you're not using Instagram for wedding photography marketing (or for videography promotion), you're missing on a lot. Highly visual, this social network attracts a youthful audience that can easily be influenced through the right content. And if you are on...