Honesty and transparency are two of the pillars for exceptional communication with your potential clients and your customers. This is why you need to have well-presented and affordable photo and video wedding packages. Professional video editing tools help for fulfilling wedding requirements.
As a videographer, do develop multiple wedding packages, giving your clients a lot of choice.
But what kind of information should your wedding video package contain? What do you need to focus on and which factors are the ones that matter les?
Many wedding videographers feel confused by the prospects. Some factor in considerations that don't really play a role in offering a quality service or determining the amount of effort required to give the client a good outcome.
Other videographers put together dozens of packages, which may seem like a good idea at first but would ultimately result in client confusion.
Should you stick to cheap photo and video packages and enable add-ons for a payment or top? Should your packages account for the most expensive possibility? These are the questions you'll need to answer before attempting to put together service opportunities.
The following guide will take you through some of the essentials to feature in your wedding video package and why these matter.
The Number of Videographers
Let's start with the basics before moving to more advanced aspects of your work like the inclusion of professional video editing tools in the package.
A wedding video package should tell potential customers exactly how many videographers will attend the event.
More basic and affordable packages are good with a single videographer on sight.
If you want to increase the price and offer your clients a more comprehensive service, however, you may want to also come up with a package that gives clients the chance to have three (or more) videographers at their weddings.
When putting together the specifics of the package, let clients know what each videographer is going to be responsible for and exactly what outcome they're going to get (a wedding video, a photo album, live video stream online, etc.).
Such clarifications can give clients a much better idea about what they're going to get than the number of attending videographers.
The Amount of Shooting Time
A second defining aspect of the package and its cost is the amount of shooting time. Your time is very, very valuable. Each hour you spend at the wedding should be accounted for. Otherwise, you will produce videos that are unprofitable and that stretch you too thin to ensure the sustainability of your business.
Once again – you can have multiple packages created on the basis of this criteria alone.
One package could offer solely ceremony shooting. Alternatively, there will be ceremony and reception packages. The most comprehensive package will give the couple a videographer throughout the day to capture all of the special moments.
Number of Cameras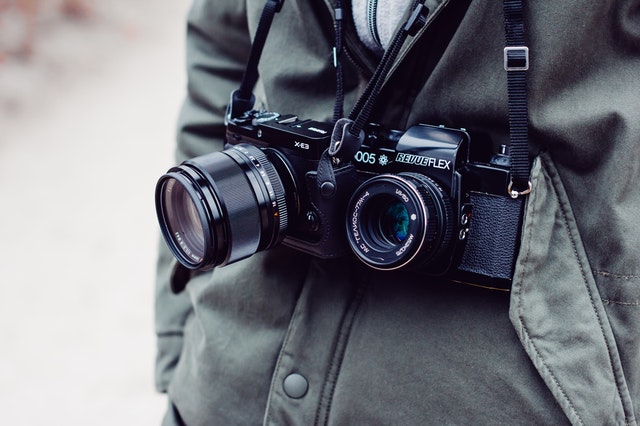 Even if a single videographer will be attending, it's still important to include the number of cameras that will be utilised.
A single camera is good for basic coverage and the execution of a pretty simple, straightforward projects.
It would be much better to have three different cameras featured in the offer.
Feature the best video camera for weddings that you typically rely on to get your job done. A spare one, as well as additional lenses can help you give your clients an optimal outcome every single time.
Multiple cameras make it possible to capture those special moments from all possible sides. This is something you'll need to feature as information in the package presentation itself. Keep in mind, however, that you will need professional video editing tools to handle such footage.
This is especially true for package presentations that appear online. Your clients aren't professionals and often, they'll have no idea what's best for them. Providing a brief overview of the technical aspects of footage creation will enable customers to make informed decisions (not to mention that such an approach shows some attention to detail).
The Length of the Final Video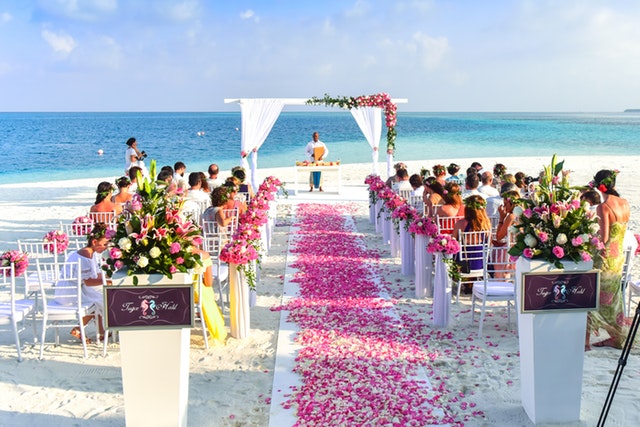 The amount of shooting time isn't linked to the length of the final video your clients will get.
This is why you can rely on additional factors to put together affordable photo and video wedding packages that will meet the specific needs of your clients. There are a couple of standard choices in this realm but you can go beyond those to make your packages more customised.
Give customers a couple of options. A few of the most popular durations for wedding videos are 5 to 10 minutes, 30 minutes and one hour for documentary-style videography.
If clients would like to get a custom length video, they'll have to pay additional. You can highlight this opportunity and prompt potential clients to get a tailor-made quote by getting in touch with you.
People like personalisation especially in their wedding videos, so don't forget to highlight the possibility in your advertising materials like your social media profiles, brochures and your studio website.
Do You Intend to Use Professional Video Editing Tools?
Will you be including the cost of wedding video editing in the package? Will you be using professional video editing tools or outsourcing the process?
Wedding video creation doesn't end once the footage is there. In fact, post-production tends to be a much more extensive process for videographers who are not that confident in their editing skills. These are the main reasons why you have to factor in the post-production time in the overall calculation you'll make available to clients.
Once again – it's a good idea to offer a couple of possibilities in terms of wedding video and photography packages. Giving clients choice and flexibility happens to be one of the biggest marketing essentials in today's world of intense competition.
Editing can encompass an array of processes – keep that in mind when determining package prices.
The footage will have to be enhanced and cut. You'll have to create montages and add some special effects or filters to polish the final outcome.
If you have your own professional video editing tools, you can have a couple of editing options provided with the different packages. Otherwise, you'll have to factor in the cost of outsourcing editing to a third-party service provider.
Add-
Ons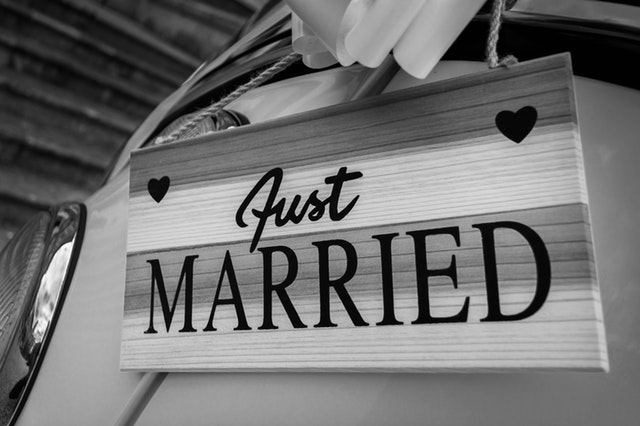 Apart from the essentials, do feature possible add-ons in the cheap photo and video wedding package.
These should clearly be labelled as optional. For best results, provide the cost of the individual add-on and a brief description. The approach will make it simpler for customers to pick some of the other services you're capable of providing.
The medium that the final video will be provided on is an example of an add-on. You can include a standard format and a medium in the main package, outlining a few additional possibilities. Giving the client a USB drive is one such choice. Depending on the specifics of running your business, you can also offer online hosting and live video streaming possibilities.
Extra copies are also add-ons. It's typically not a good idea to feature a big number of those in the main cheap photo and video wedding package. Give the couple some freedom to choose whether they'd like to purchase additional copies.
Same-day video editing and production should also be optional. Don't link one of the packages to this possibility. Same-day video production is a costly process that increases the price of the entire package. Hence, your customers should not be forced to opt for this opportunity if they like the other aspects of the offer.
As an add-on, you can also provide the couple with the raw footage, elevate the video quality from HD to blu-ray and include additional briefs clips presenting additional aspects of the wedding on top of the main video.
Conclusion
There are many examples of cheap photo and video wedding video packages out there you can review and explore as a source of inspiration.
The right, affordable photo and video wedding package makes it clear exactly what the client is going to get.
You need to have at least three different packages but more options can also be beneficial. At the same time, you shouldn't overdo it because a selection of 15 different packages is obviously going to get overwhelming for your customers.
If you don't know how to get started, we suggest taking a look at what the competition has to offer. You should always go through the websites and advertising materials of competing studios.
Are there specialised packages, discounts or add-on opportunities that come with a specific price tag? Would such a pricing structure work for your studio and the types of clients you want to attract to your business?
Competition research will help you find inspiration and it will also let you know whether you're going overboard with prices or you're selling yourself short.
Take your time to assess the main variables and to tweak those from one package definition to the other. Typically, these variables are the ones that will affect the appearance of the final outcome and the ones that determine how much wedding video and production is going to cost you.
Looking for a wedding video editor?
Get a free quote within 24 hours!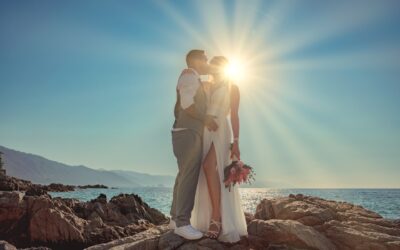 It's not just wedding clients looking for the ideal photographer or videographer. Professionals have to go through the same process in order to book events consistently. So, do you know who your ideal client is? Even more importantly, do you know how to reach out and...