Honesty and transparency are two of the pillars for exceptional communication with your potential clients and your customers. This is why you need to have well-presented and extensive wedding packages. Professional video editing tools are used to fulfill wedding requirements.
It's best to have multiple wedding packages, enabling your clients to choose the one that's best suited to their needs.
But what kind of information should your wedding video package contain? What should be featured and what should be excluded?
The following guide will take you through some of the essentials to feature in your wedding video package and why these matter.
The Number of Videographers
Let's start with the basics before moving to more advanced aspects of your work like the inclusion of professional video editing tools in the package.
A wedding video package should tell potential customers exactly how many videographers will attend the event.
More basic and affordable packages are good with a single videographer on sight.
If you want to increase the price and offer your clients a more comprehensive service, however, you may want to also come up with a package that gives clients the chance to have three (or more) videographers at their weddings.
The Amount of Shooting Time
A second defining aspect of the package and its cost is the amount of shooting time.
Once again – you can have multiple packages created on the basis of this criterion alone.
One package could offer solely ceremony shooting. Alternatively, there will be ceremony and reception packages. The most comprehensive package will give the couple a videographer throughout the day to capture all of the special moments.
Number of Cameras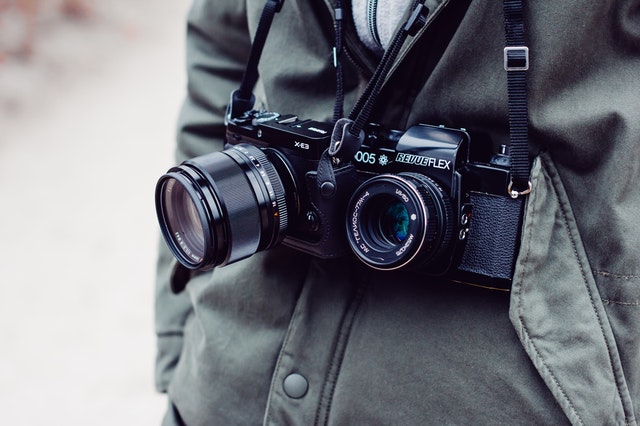 Even if a single videographer will be attending, it's still important to include the number of cameras that will be utilised.
A single camera is good for basic coverage and the execution of a pretty simple, straightforward projects.
It would be much better to have three different cameras featured in the offer.
Multiple cameras make it possible to capture those special moments from all possible sides. This is something you'll need to feature as information in the package presentation itself. Keep in mind, however, that you will need professional video editing tools to handle such footage.
This is especially true for package presentations that appear online. Your clients aren't professionals and often, they'll have no idea what's best for them. Providing a brief overview of the technical aspects of footage creation will enable customers to make informed decisions (not to mention that such an approach shows some attention to detail).
The Length of the Final Video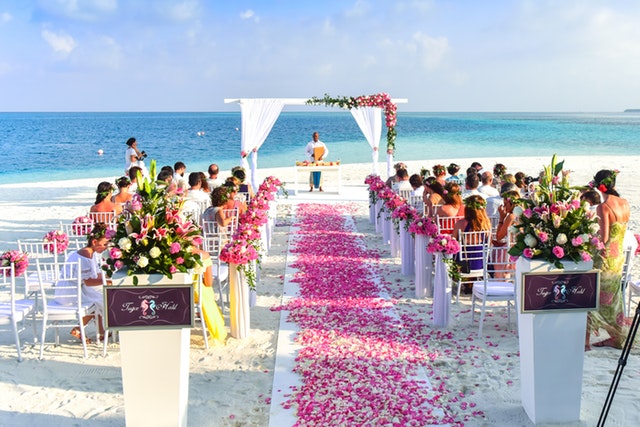 The amount of shooting time isn't linked to the length of the final video your clients will get.
Give customers a couple of options. A few of the most popular durations for wedding videos are five to 10 minutes, 30 minutes and one hour for documentary-style videography.
If clients would like to get a custom length video, they'll have to pay additional. You can highlight this opportunity and prompt potential clients to get a tailor-made quote by getting in touch with you.
Editing: Do You Intend to Use Professional Video Editing Tools?
Will you be including the cost of wedding video editing in the package? Will you be using professional video editing tools or outsourcing the process?
Wedding video creation doesn't end once the footage is there.
The footage will have to be enhanced and cut. You'll have to create montages and add some special effects or filters to polish the final outcome.
If you have your own professional video editing tools, you can have a couple of editing options provided with the different packages. Otherwise, you'll have to factor in the cost of outsourcing editing to a third-party service provider.
Add-Ons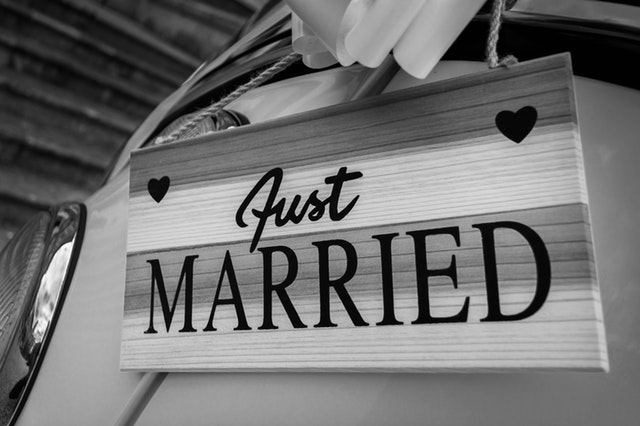 Apart from the essentials, do feature possible add-ons in the package.
These should clearly be labelled as optional. For best results, provide the cost of the individual add-on and a brief description. The approach will make it simpler for customers to pick some of the other services you're capable of providing.
The medium that the final video will be provided on is an example of an add-on. You can include a standard format and a medium in the main package, outlining a few additional possibilities. Giving the client a USB drive is one such choice. Depending on the specifics of running your business, you can also offer online hosting and live video streaming possibilities.
Extra copies are also add-ons. It's typically not a good idea to feature a big number of those in the main package. Give the couple some freedom to choose whether they'd like to purchase additional copies.
Same-day video editing and production should also be optional. Don't link one of the packages to this possibility. Same-day video production is a costly process that increases the price of the entire package. Hence, your customers should not be forced to opt for this opportunity if they like the other aspects of the offer.
As an add-on, you can also provide the couple with the raw footage, elevate the video quality from HD to blu-ray and include additional briefs clips presenting additional aspects of the wedding on top of the main video.
Conclusion
There are many examples of wedding video packages out there you can review and explore as a source of inspiration.
A good wedding video package makes it clear exactly what the client is going to get.
You need to have at least three different packages but more options can also be beneficial. At the same time, you shouldn't overdo it because a selection of 15 different packages is obviously going to get overwhelming for your customers.
Take your time to assess the main variables and to tweak those from one package definition to the other. Typically, these variables are the ones that will affect the appearance of the final outcome and the ones that determine how much wedding video and production is going to cost you.
Looking for a wedding video editor?
Get a free qoute within 24 hours!