Your technique and skills are obviously essential when it comes to giving clients the wedding video outcome they're hoping for. In order to do a good job, however, you're also heavily reliant on the quality of your equipment.
Seasoned pros will tell you that you have to dedicate a lot time to the selection of the best professional wedding video camera (not like microphones).
The best video camera for weddings needs to have several characteristics that distinguish it from other models. Obviously, each wedding videographer has their specifics preferences and expectations in terms of equipment.
A couple of features, however, will be recognized as universally important. These will determine what the best video camera for wedding videography is.
Which Video Camera Is Best for Weddings: Key Considerations.
A professional video camera for weddings will have to correspond to a number of key requirements but remember that there isn't a universal solution for wedding videographers.  Venue choice, the time of the day, the video style that your clients are looking for and the number of videographers that will be working alongside each other will determine the camera selection criteria.
To give your clients a good outcome every single time, you should definitely consider getting a couple of the best wedding video cameras. Alternatively, choose one good camera and an extensive selection of lenses that will give you creative freedom and excellent footage in all kinds of conditions.
The world of digital cameras is broader than ever today but to limit the number of choices, you may want to set a price range in advance. Pinpointing the characteristics of the best professional wedding video camera that matter to you the most will further narrow down the equipment choices to explore and help you complete the process fast.
Some of the wedding camera features to pay attention to include:
Image sensor
Resolution
Built-in filters
Sound input
Storage space
Battery type and battery life
Wireless connectivity (if that matters to you)
The availability of a source of light, compatible external flashes
Connectivity input / output options
With these basic guidelines in mind, let's take a look at some professional wedding video equipment that's worth investing in or at least researching.
Best Professional Wedding Video Cameras
The following list will pinpoint a number of wedding video cameras that have different features and that belong to several price ranges. Based on this information, you can identify at least one model that meets your preferences. Alternatively, you can examine the selection criteria to find an alternative without spending a ton of time on research.
This is a list of the best video cameras for wedding videography in 2020. Needless to say, the market sees new entries every single day. While some of these suggestions will manage to stand the test of time, others will eventually become outdated. Keep this in mind if you're going through the review in 2021 or the coming years.
Sony PXW-FS7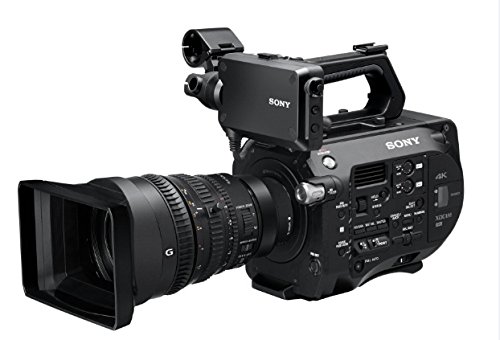 Considered a more advanced and complicated wedding video camera, the Sony PXW is a good choice for people who have sufficient experience in the field. If you're a newbie wedding videographer, you may want to opt for a simpler camcorder that isn't as expensive as this choice.
Wedding videographers who need the best of professional equipment should definitely consider this possibility and its characteristics.
Sony PXW-FS7 comes with 28 to 135mm zoom lens, 95mm UV filter, a 35mm CMOS sensor and 160 LED video light and the camera can capture 4K (4096×2160) footage and it also features two types of connectors – SDI and HDMI.
It features two replacement BP-U90 batteries for extended operational time or you can just get a few additional ones.
The choice of formats includes XVAC-I and XVAC-L among others. Dual XQD media card slot supports both simultaneous and relay recording.
As far as disadvantages go, there are two primary shortcomings. This is the most expensive entry on the list and if you're trying to start a wedding video business on the budget, you should opt for something a bit more affordable. In addition, the controls are quite complicated for someone who doesn't have sufficient experience with professional wedding video equipment.
Here's some more great information to help you make your mind up about the camera:
Canon EOS C100 Mark II Cinema EOS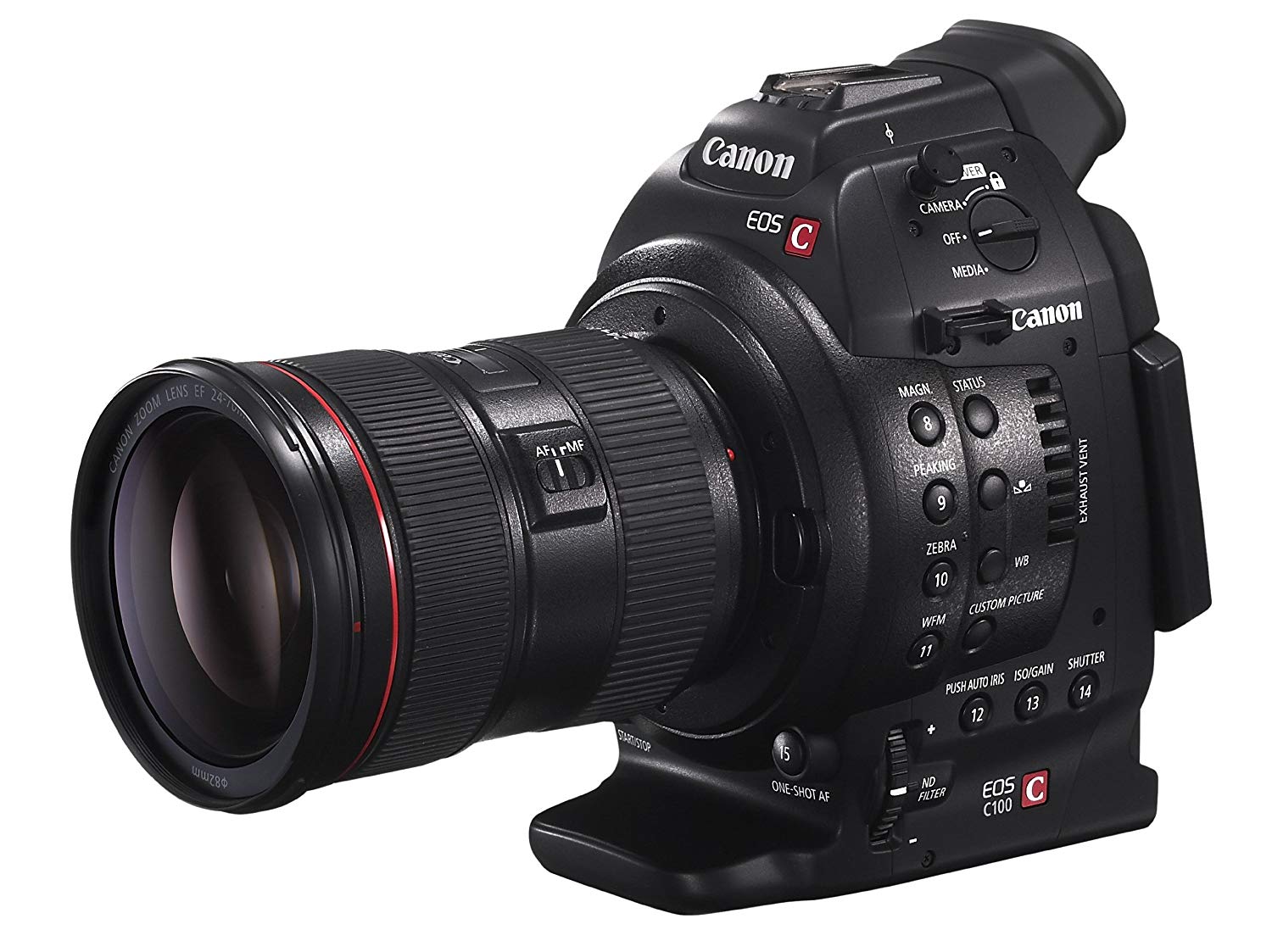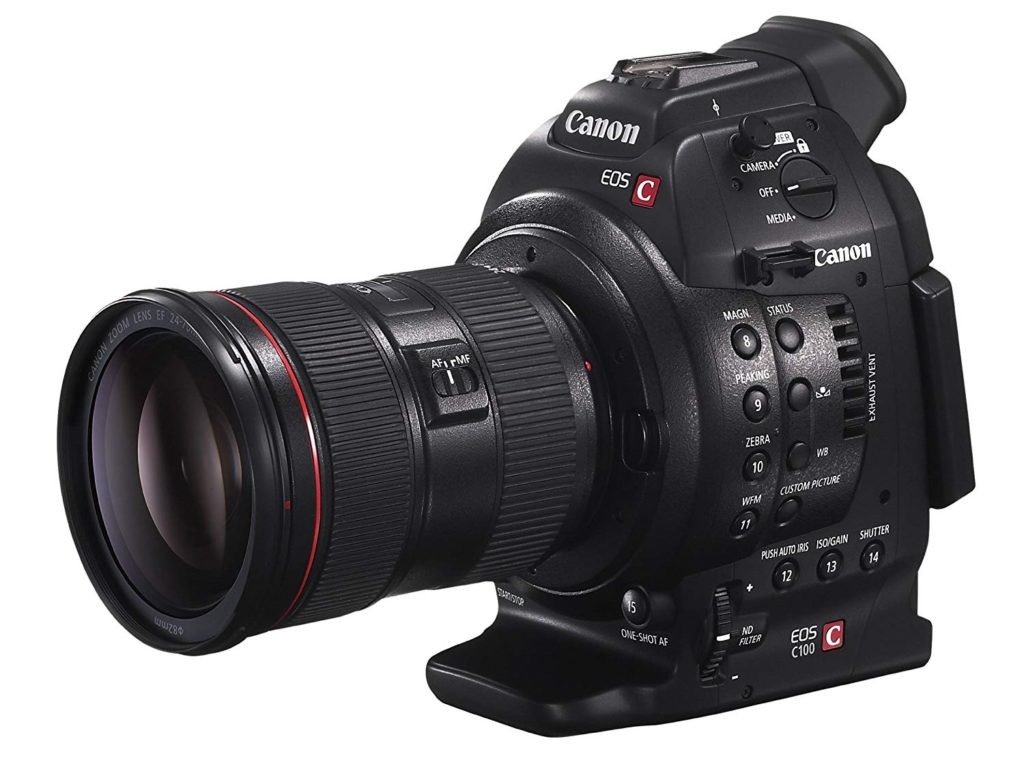 Somewhat more affordable, Cannon EOS C100 is a cinematic camera that's also a great choice for wedding videographers. It has made it to the best professional wedding video camera list because of several key characteristics.
Lightweight and easy to control, Canon EOS C100 is characterised by high quality 24-105mm lens. It also comes with a 35mm CMOS sensor, a DIGIC DV III image processor (that results in high quality cinematic-style video), low-light sensitivity and a constant maximum aperture of f/4.
This camera captures full HD video and 4K video that can be converted to 1080p footage. It allows for AVCHD + MP4 recording. There are two XLR audio connectors, built-in wi-fi capacity and an optical viewfinder.
As far as shortcomings go, the main points of concern are the need to purchase an additional attachment for shoulder use and the absence of a high speed shooting mode.
Panasonic Lumix GH4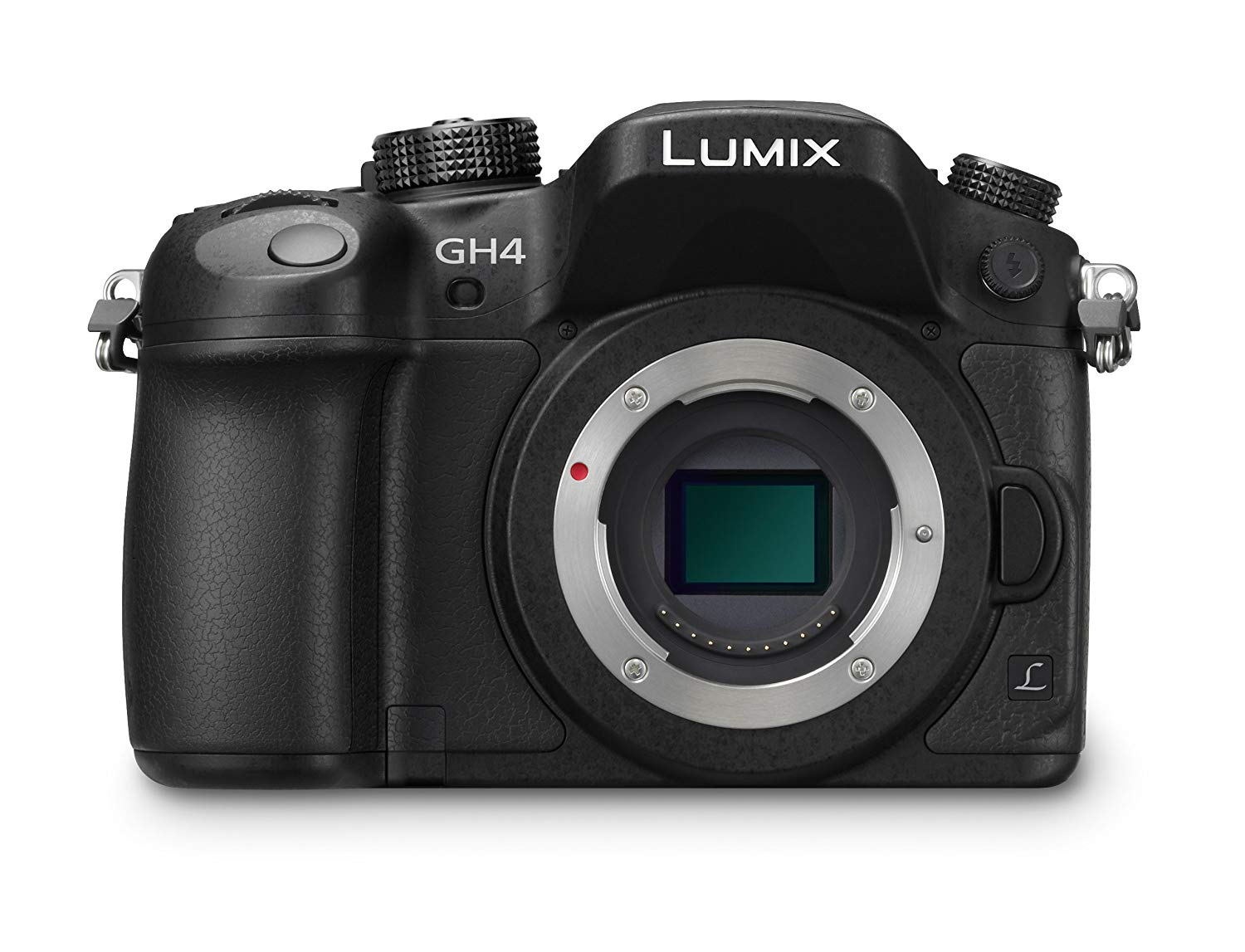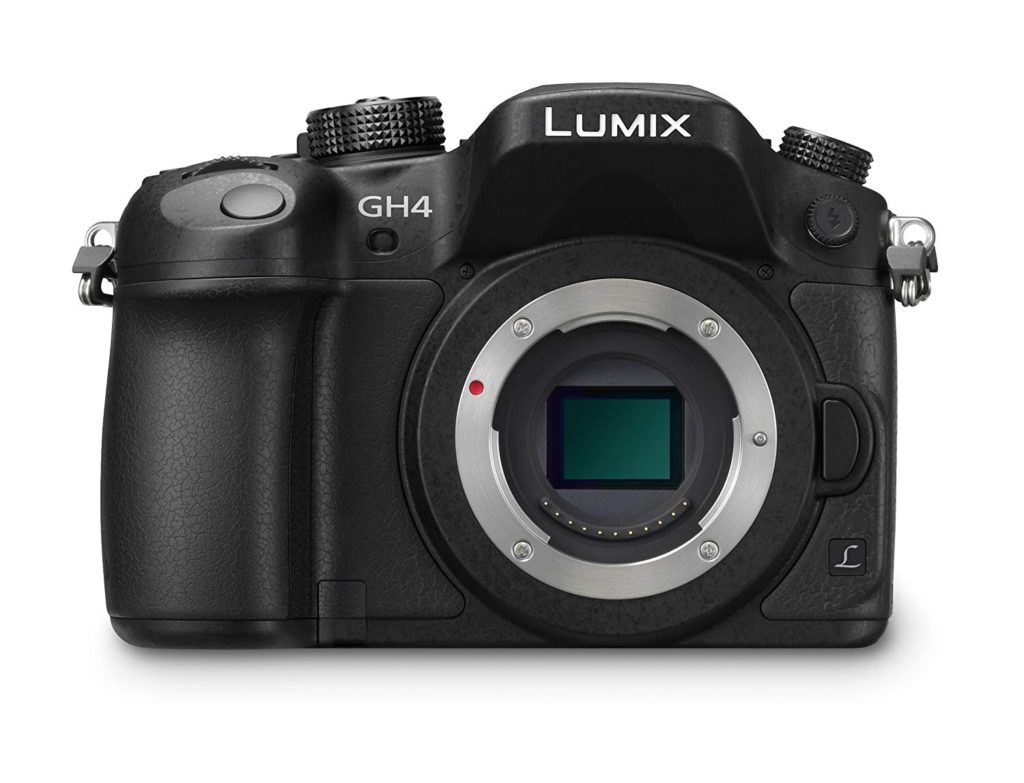 if you're in need of an even more budget-friendly option that features an excellent price to quality ratio, you should consider Panasonic Lumix GH4.
This camera costs a fraction of the price of the previous two entries in the list and at the same time, it can produce high quality wedding video. Its most notable parameters include a 16.05 megapixel digital live MOS sensor, a supersonic wave filter, subject tracking AF and a maximum video resolution of 4096×2160 (4K).
Print-ready high resolution still frames can be created from the footage, which is a nice added bonus. The camera has a pop-up flash, a dust-resistant and splashproof body, a self-timer, stereo microphone with wind noise reduction and a li-ion battery (1860mAh).
Digital video formats that the camera supports are AVCHD, MOV and a few others.
As far as downsides go, the weather-sealing isn't the best out there and you have to be careful in terms of shooting outdoor weddings with this one. Some videographers have also been dissatisfied with the video quality in less than optimal light but an external flash can be used to address the problem.
If you need the information about the three cameras presented here summarised, here's a brief comparison table:
| | | | |
| --- | --- | --- | --- |
|   | Sony PXW-FS7 | Canon EOS C100 Mark II | Panasonic Lumix GH4 |
| Price | $7,998 | $3649.99 | $797.99 |
| Lens | 28 to 135mm | 24 to 105mm | several options available |
| Footage Quality | 4K (4096 x 2160) | Also 4K but additional lens purchase needed | Same – 4K (4096 x 2160) |
| Image Sensor | CMOS | CMOS | Digital live MOS |
| Weight | 4.41 pounsd | 3.2 pounds | 1.23 pounds |
| Additional Lens Purchase Needed | no | yes | yes |
| Recording Format | MPEG HD422, XAVC I, XAVC L | MPEG | MOV, MPEG |
A Few Honourable DSLR Mentions
DSLR cameras are a great choice and they offer an excellent price to quality ratio and a lot of versatility. If you want to stick to a budget, this is the type of wedding camera to consider.
In addition, a DSLR camera is much more lightweight than some of the other entries featured in our list. As a result, many professionals consider this variety the best video camera for weddings. It ensures good mobility without compromising the quality of the footage – two essentials that almost all wedding videographers are seeking.
While we did provide our suggestions as far as excellent wedding videography DSLR cameras are concerned, here are a couple of honourable mentions you may want to pursue as alternatives to your main camera.
Nikon D3300 impresses with the overall quality, regardless of the fact that it's ranked as an affordable to mid-range option (currently available for 319.99 dollars on Amazon). The video is 1080p full HD and the image sensors do not have an optical low-pass filter, which results in stunning footage detail.
Canon EOS Rebel T5 is another DSLR choice worth testing out since it costs 324.99 dollars, which makes it comparable to its Nikon counterpart. The DIGIC 4 image processor ensures 1080p full HD video and the built-in LCD screen gives the videographer a lot of control over the footage creation.
Conclusion
These are just some of the choices currently available on the wedding video camera market and obviously, you can opt for an alternative like Nikon, Fujifilm, Olympus or the less expensive Canon models.
It's also a good idea to keep track of the latest developments on the tech market. These could offer a much better price to quality ratio than the camera you're using right now. In addition, new cameras have functionalities and modes their older counterparts could be missing.
What matters the most is understanding how the camera will work with your unique videography style. Based on these personalised considerations, you can pinpoint the characteristics that will help you produce stellar wedding videos every single time and make your clients happy.
Looking for a wedding video editor?
Get a free quote within 24 hours!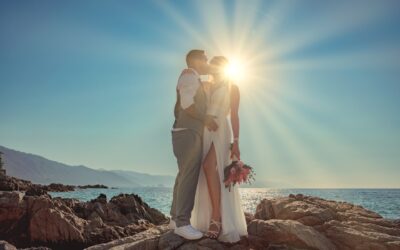 It's not just wedding clients looking for the ideal photographer or videographer. Professionals have to go through the same process in order to book events consistently. So, do you know who your ideal client is? Even more importantly, do you know how to reach out and...