Every wedding video studio has intense competition to overcome.
An open market gives clients many opportunities to choose their service provider and they'll be looking for added value. In order to stand out from the crowd, you'll have to employ some upselling techniques to ensure 100 percent customer satisfaction.
Offering your wedding video clients raw footage is one of the possibilities, but should you even consider such an added perk?
Raw footage can be offered to customers on various occasions. Relevance of the service and anticipating the needs of your specific clientele will help you determine which approach can result in your studio's sustainable growth.
Best Upselling Strategies for Wedding Videographers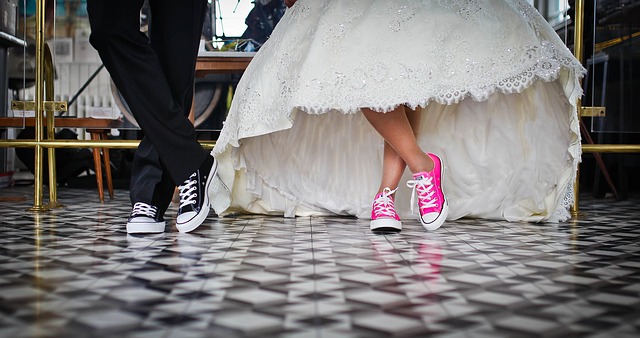 Upselling is all about offering your clients variety. The packages you have available for them form up a big part of the strategy. Packages should be made available to cater to individual needs – from the most basic to the most comprehensive product demands.
Think about the services you're going to feature in each of the packages and whether the provision of raw footage should be one of the available perks. Wedding videography studios rely on many additional upselling techniques to stand out from the crowd.
Do your clients want to have online video delivery? Are they looking for HD and Blu-ray video quality?
These are two great options to offer on top of the standard wedding videography services. Reputable videographers also rely on live streaming of the ceremony, same-day editing, virtual reality videos and cloud delivery. These are nice added perks that some clients may be willing to spend additional money on.
When Should You Give Raw Files to Clients?
Every videographer has experienced this at least once in their career – a client asking for the raw, unedited footage.
Should you provide these files and even more importantly, should you turn that in an upselling strategy?
Giving clients access to the raw footage could deprive you from future work. This is why you need to consider the provision of this perk carefully.
Define the parameters of the interaction right from the start. By doing so, you'll know how much to charge and whether raw footage delivery is a good idea. If you are going to give clients access to the work files, you'll have to determine how much you're going to charge.
When a videographer is being hired only as a shooter, they'll need to handle only the raw footage over. A client that wants a wedding video, however, will anticipate an edited video. Finally, some clients want both of these.
This means you will be charging for two distinctive types of services. While you should make it clear that the provision of raw footage is an option, you should also give yourself a bit of wiggle room. Determine the specifics of the interaction on an individual basis.
It's up to you to provide the work files, to know how much you're going to charge and whether the provision of such a bonus is a good idea in terms of ensuring future work with the same client.
Always Feature the Terms in the Original Contract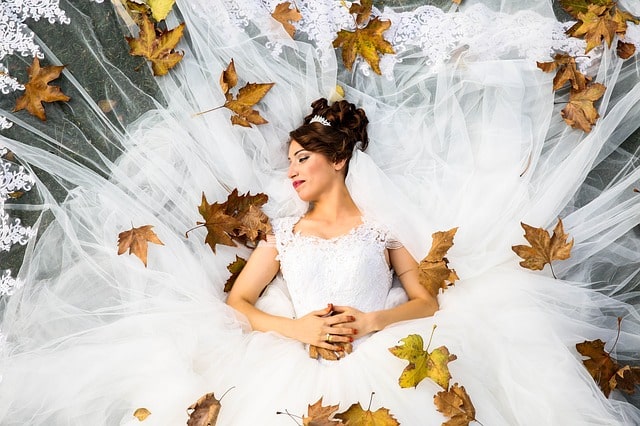 The smoothness of the wedding video depends on setting the parameters of the interaction in advance. The delivery of the raw footage should be featured in the agreement you sign with the client when you begin working together. List the specifics of the service being provided, the cost and the final outcome that the customer could anticipate to get.
Knowing what you'll be offering in advance will make it easier for you to plan the work and to give the customer a good quote. It's not a good idea to succumb to customer demands later on during the process, especially after the parameters of the interaction have been defined.
These are the reasons why you need to know what your upselling techniques are and how much you'll be charging for each.
Let clients know in advance exactly what the possibilities are. Once work begins, everybody will be on the same page.
Keeping the Raw Footage Is Also Fine
Some videographers make it a part of their practice to refrain from giving clients raw footage. It's ok to follow this principle if you don't feel comfortable sharing those work files.
There are many reasons why you may want to refrain from providing clients with raw footage. For a start, these are unfinished files that could be lacking in quality. Thus, the raw footage is not an accurate representation of the production work you can do.
Raw footage is also considered the property of the videographer, while the final clip is the property of the client. If the client needs a new project, this raw footage will be utilized to deliver a trailer, a social media video or a website version of the wedding video.
By withholding raw footage, you could be protecting your brand and setting standards for the interaction with clients. You can easily explain these reasons to customers if you decide to refrain from using raw footage for upselling purposes.
Keep in mind that many clients don't understand video file formats and what raw footage actually is. Very often, they will lack the software to run the raw footage and make good use of it. This is another key specific you will have to explain in advance to avoid disappointment.
Conclusion
Selecting the right upselling techniques depends on the business practices you feel comfortable with and the needs of your clientele.
Some videographers will never share their raw footage while others will charge clients additional fees for these files. It's up to you to determine which approach will work best for your brand.
Whatever the decision, make sure you're communicating thoroughly with your clients.
Explain what raw footage is, how much you'll be charging for it or what your reasons are for withholding such files. There will always be clients looking for something more and pushing your boundaries. If you are open and honest right from the start, however, you can ensure a smooth process.
Looking for a wedding video editor?
Get a free quote within 24 hours!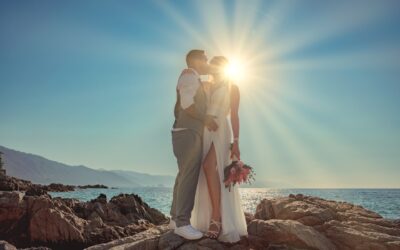 It's not just wedding clients looking for the ideal photographer or videographer. Professionals have to go through the same process in order to book events consistently. So, do you know who your ideal client is? Even more importantly, do you know how to reach out and...