To make your wedding video studio successful, you'll have to focus on a range of services. Clients have specific needs and very different views when it comes to wedding video creation. Some will want to have your services available at their destination ceremony.
What does it take to prepare for such shoots?
Destination weddings pose several challenges to videographers. You'll have to select the right equipment, calculate the costs and deal with the required travel documentation. The distance from home and your usual work location is the biggest issue you'll have to prepare for.
Coordinate Travel Plans with the Lucky Couple
Effective communication is the heart and soul of quality wedding video studio service provision. Communication becomes even more important when you have travel arrangements to make. Get with the couple for a short organizational session before the trip.
Discuss their travel arrangements and your own. Transportation costs, accommodation and all other related expenditure will have to be accounted for to avoid surprises. You may want to feature travel essentials in the service provision agreement.
It's your responsibility to ensure transparency. If your clients are aware of all the details and the linked types of expenditure, they'll be happy with the service that they get.
Do Some Research to Choose the Right Equipment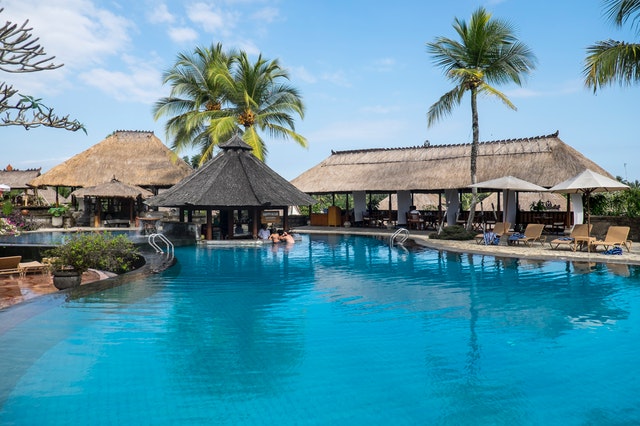 What's the country or city you'll be traveling to and what's the weather going to be like? Will you be shooting an indoor or an outdoor wedding? Are there any landscape or venue challenges you will need to overcome in order to give your customers the perfect video?
If you've never traveled to the particular destination in the past, you'll have to do your research. The temperature, humidity, light conditions and the time of the day will all affect the types of equipment you'll need to bring to the photo shoot.
While videographers usually have a couple of cameras and different lenses with them at all times, you may also have to think about protective gear like filters and waterproof cases. It's also a good idea to inquire about the venue restrictions because you'll be incapable of going there in advance to check things out.
Does the venue have its own photographer / videographer or does it charge a fee for a video shoot? Many couples are unaware of such restrictions and they will not check in advance about conditions that could impede the video shoot on the big day.
Where Will Footage Be Created?
Good wedding video studios do a lot of preliminary work. You can accomplish a lot by going through pictures or videos of the venue and destination. Explore the landscape and scenery.
Come up with a list of places where you'd want to take the couple and create footage. If you're going to a coastal town, for example, you may want to have some footage on the beach, by the lighthouse, on the pier, in the narrow streets of the town. Such a preliminary plan can be approved by the bride and groom and it will also eliminate the guesswork during the wedding video shoot itself.
Insurance, Work Permit and Other Administrative Issues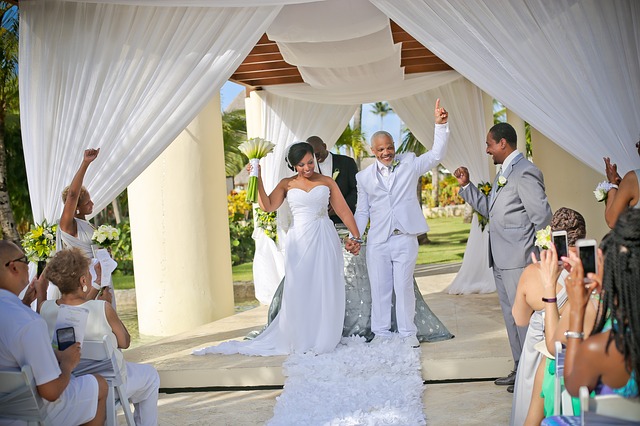 As a wedding video studio representative, you'll be traveling on business to the city or the country. Because of this fact, you'll have to check the permits and administrative requirements to do your job on the spot. Will you need to have a work visa issued for the visit?
This is a viable possibility in the case of international weddings. If so, familiarize yourself with the timeframe for an embassy interview and receiving an approval. It could take up to a few weeks in order to get your visa.
If you have an equipment insurance, you may also want to check its terms and conditions. Many insurance companies offer solely national coverage. Thus, if something goes wrong during the video shoot, you'll be incapable of getting compensated.
Inquire about international insurance and the amount of coverage you could get from such a policy. A final issue involves health preparations. Some destinations necessitate vaccination before leaving. You may also want to consider health insurance possibilities to address eventual emergencies while you are abroad.
Gear and Equipment Tips
It's important to have the most important and expensive equipment in your carry-on bag. This way, you'll be checking on your equipment throughout the entire trip. Non-essential items can be placed in your checked bag.
These include tripods, external flashes, batteries, cables and other accessories. If you need to bring lithium-ion batteries, check with the airline. Since these are combustible, many air transportation companies do not allow the inclusion of such items in passenger luggage.
Check the destination to determine if you're going to need power converters for your chargers. Adapters are often required due to the specifics of the local electrical network. If you lack such, you'll be incapable of doing battery charging or plugging in your laptop.
Stay at the Same Hotel as the Couple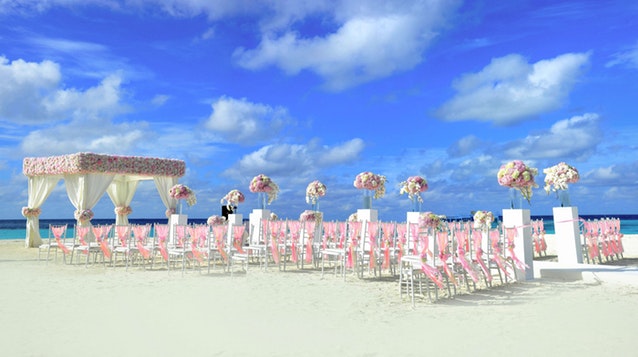 Wedding video studio representatives should stay at the same location as the couple. If you're nearby, you'll get to start the video shoot early and you could even utilize the previous day to capture the specifics of the venue.
Getting family members and guests involved will also be a lot easier if you're staying in the same spot. Many couples will handle accommodation for their wedding videographer during a destination wedding but this isn't always the case. Hence, you should discuss the accommodation specifics with your clients and come up with a scenario that everyone feels comfortable with.
Wedding Video Studio Quality Destination Services: A Few Final Tips
The best wedding video studio representatives understand the specifics and the challenges of shooting destination ceremonies. Even if you're offering such a service for the very first time, you can make the most of the situation by doing your research. The two most important things to focus on are your equipment and the action plan for the shoot itself.
This action plan should make the most of the venue and the scenery. Once you have the essentials, do a bit of coordination with the couple. All of you should be on the same page to ensure optimal shooting conditions and the capturing of every special and fun moment.
Looking for a wedding video editor?
Get a free quote within 24 hours!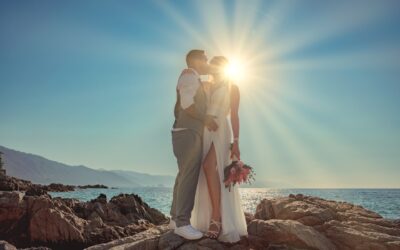 It's not just wedding clients looking for the ideal photographer or videographer. Professionals have to go through the same process in order to book events consistently. So, do you know who your ideal client is? Even more importantly, do you know how to reach out and...