We've already talked about the best professional wedding video camera but as far as studio gear goes, this is nowhere near enough. Wedding videographers have to do a good job in all kinds of circumstances. The venue specifics, the theme and the preferences of the couple will determine the style and type of footage creation that make the most sense.
In order to satisfy all of your customers, you have to choose the right lenses to use alongside the best professional wedding video camera.
As you know, different types of lenses are used to accomplish different goals.
Here are a few of the essential pieces you may want to consider acquiring and the reasons why these are a suitable choice for wedding videographers.
Tips and Ideas for Lens Selection
When shooting a wedding video, you want to have several different types of lenses. The right gear will enable you to capture the big picture, the details, the faces and the ambiance of the wedding.
Most wedding videographers equip themselves with several specific lens varieties. A 35mm lens is an absolute essential because it's a practical wide-angle optical lens suitable for footage creation throughout the day.
A 50mm lens is another essential. Just like the 35mm piece, this one is quite versatile. It's ideal for capturing candid moments because it isn't as wide as the previous entry in the list. If you need to shoot in small spaces like the small room where the bridal party prepares, this lens would be the go-to piece of equipment.
You should also have at least one 80mm lens. It's a quality lens for portrait creation and it also has spectacular low-light capabilities. Even if you have to work from a distance, you'll still get some beautiful and detailed reception footage.
Apart from these essentials, you may want to get a few specialty lenses enabling you to offer your clients more exquisite services. A 100mm lens, for example, is the perfect choice for the addition of incredibly fine details to the video.
With this being said, let's take a look at a few great examples of lenses for shooting wedding videos.
Rokinon Cine 35mm Lens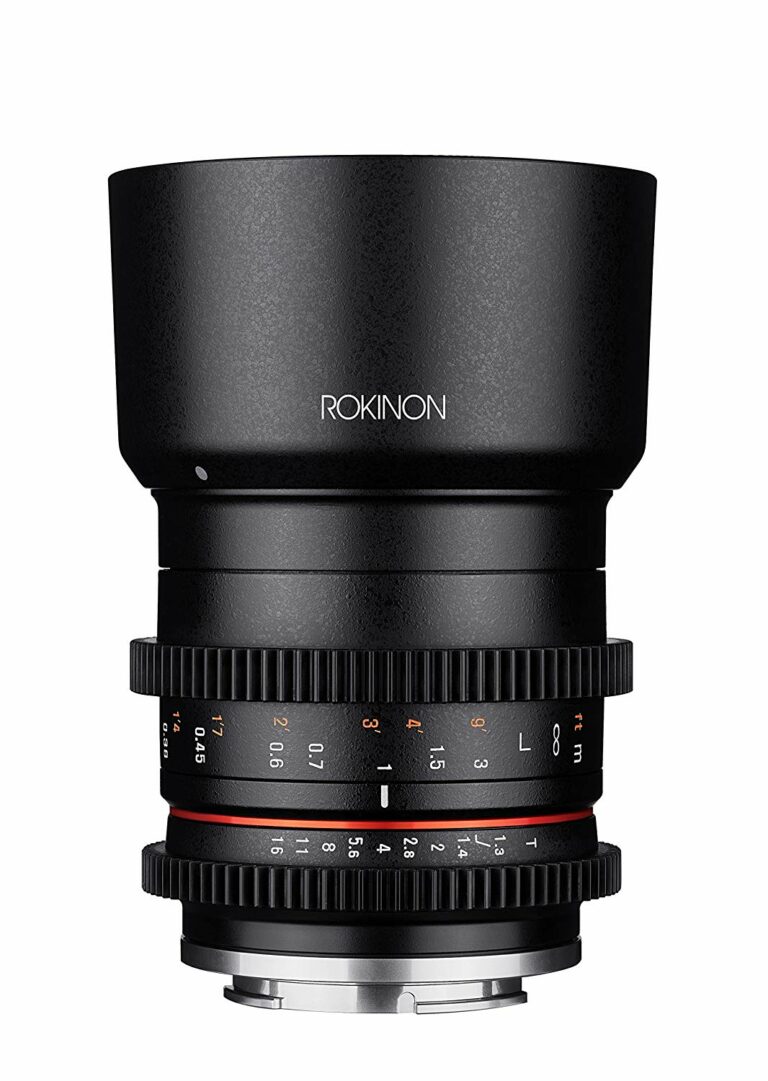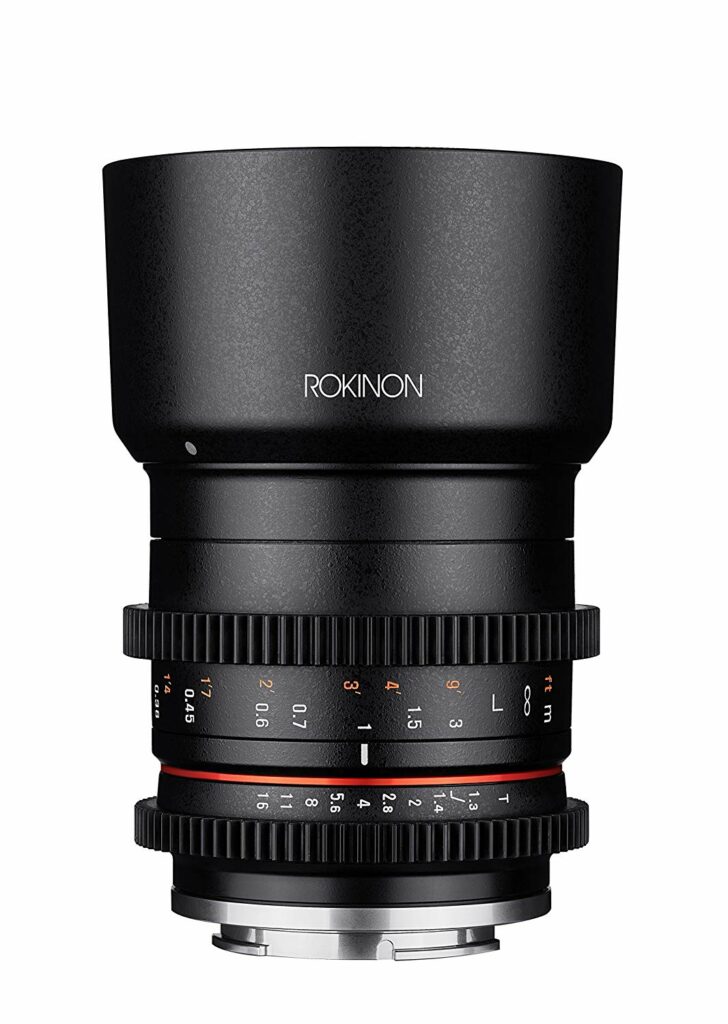 Now that you have the best professional wedding video camera, it's time to take a look at a few of the best representatives of each lens category.
As far as 35mm lenses go, the Rokinon Cine is a great choice for wedding videographers.
The Rokinon Cine 35mm lens is a prime lens with a fixed focal length. The image is very sharp and it also allows for smooth focusing when the camera is in motion.
A few of the noteworthy technical characteristics include the following: maximum aperture of f1.5, de-clicked aperture for better control, weight of 25.2 ounces, front and rear lens caps and a removable hood.
The camera is compatible with most Canon DSLR cameras, as well as with several Nikon, Panasonic and Sony models.
On the downside, this is a relatively costly piece of equipment. There's no zoom and there have been some reports of problems with the aperture ring. Other than these few minor complaints, the lens has been praised for its spectacular performance.
Canon EF 50mm F1.8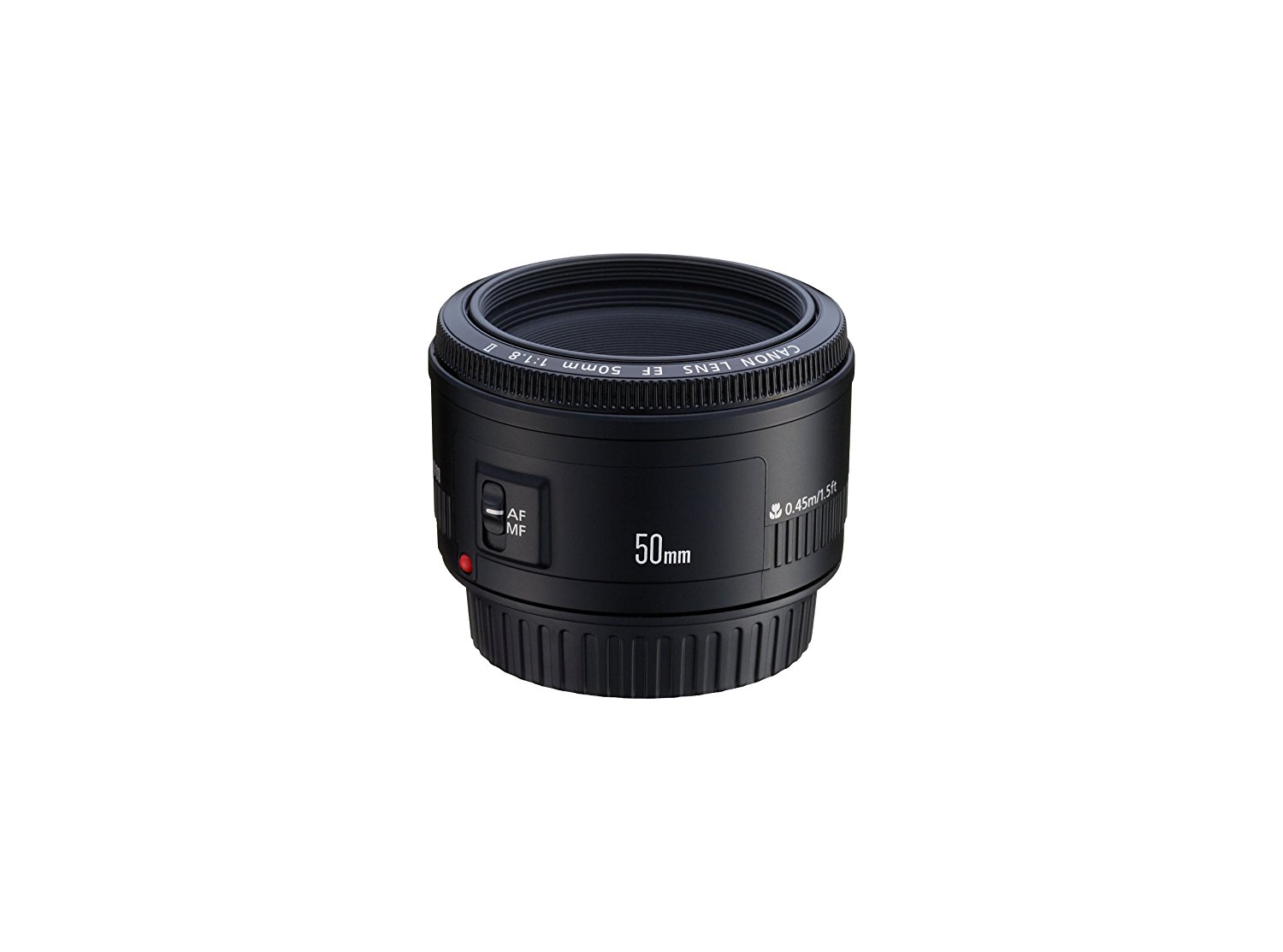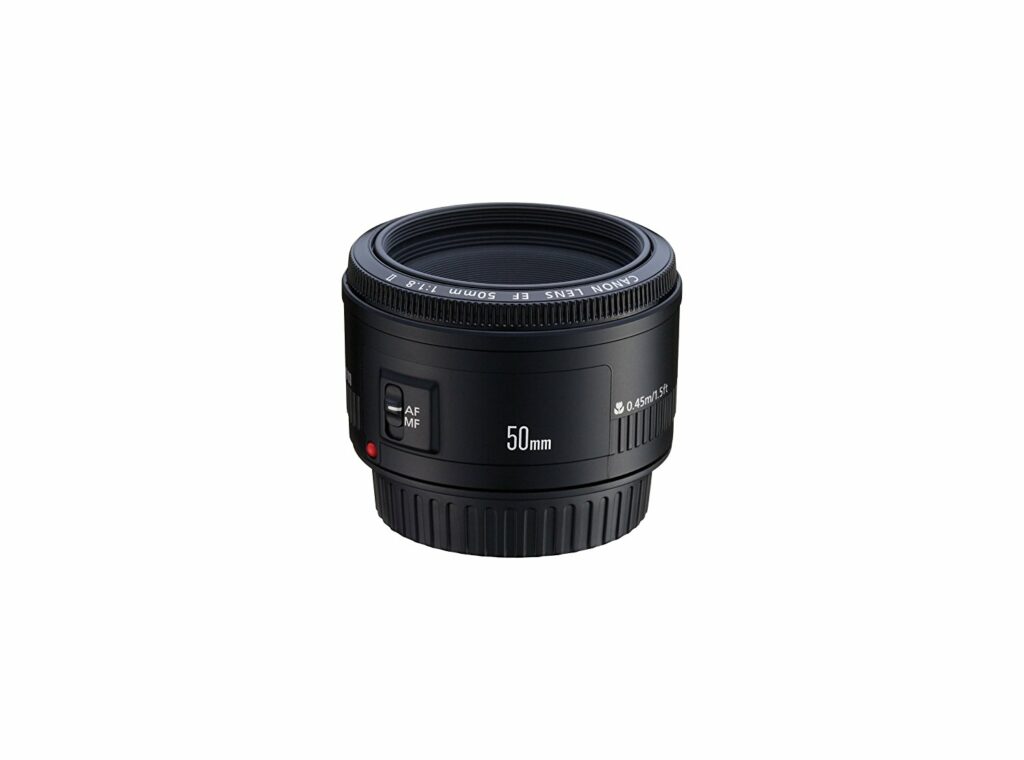 As already mentioned, you need to have one 50mm representative in your arsenal of optical gear. The Canon EF 50mm is a lovely choice.
One of the best aspects is the affordable price and the excellent price to quality ratio. If you want beautiful close-ups and depth of field, this is the lens to pursue for your Canon camera.
Apart from this one, Canon has two other 50mm lens you can opt for – the f1.4and f1.2. the f1.8 is often considered the best of the three, regardless of the fact that it's the least costly entry in the 50mm range.
The technical specs to keep in mind include continuous auto focus for film due to stepper motor inclusion in this model, a minimum focusing distance of 0.35m, a maximum magnification of 0.21 and excellent quality of low light shots.
There's no image stabilisation with this lens, which is why you probably should get in the habit of using it with a tripod or a stabilizer.
Rokinon Cine 85mm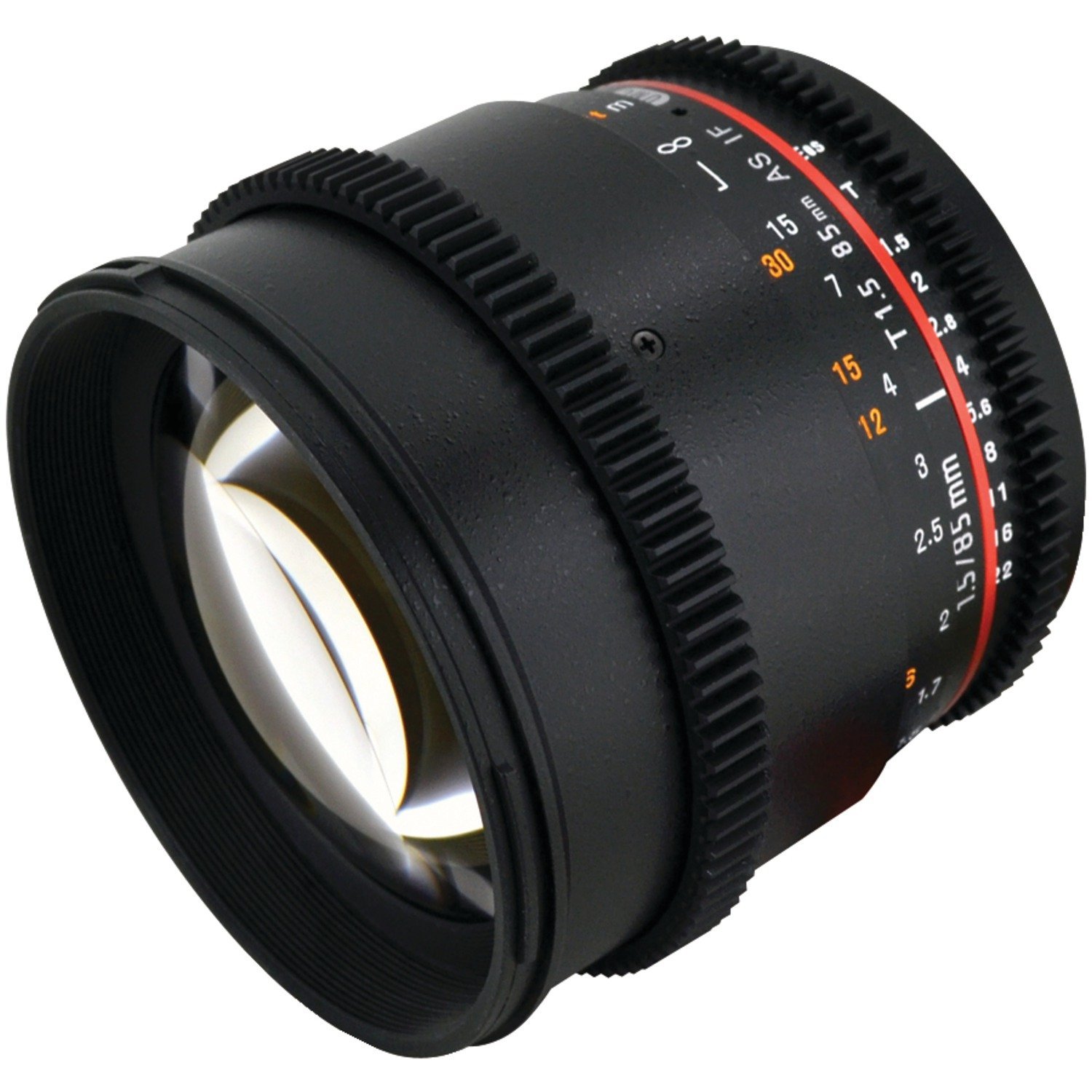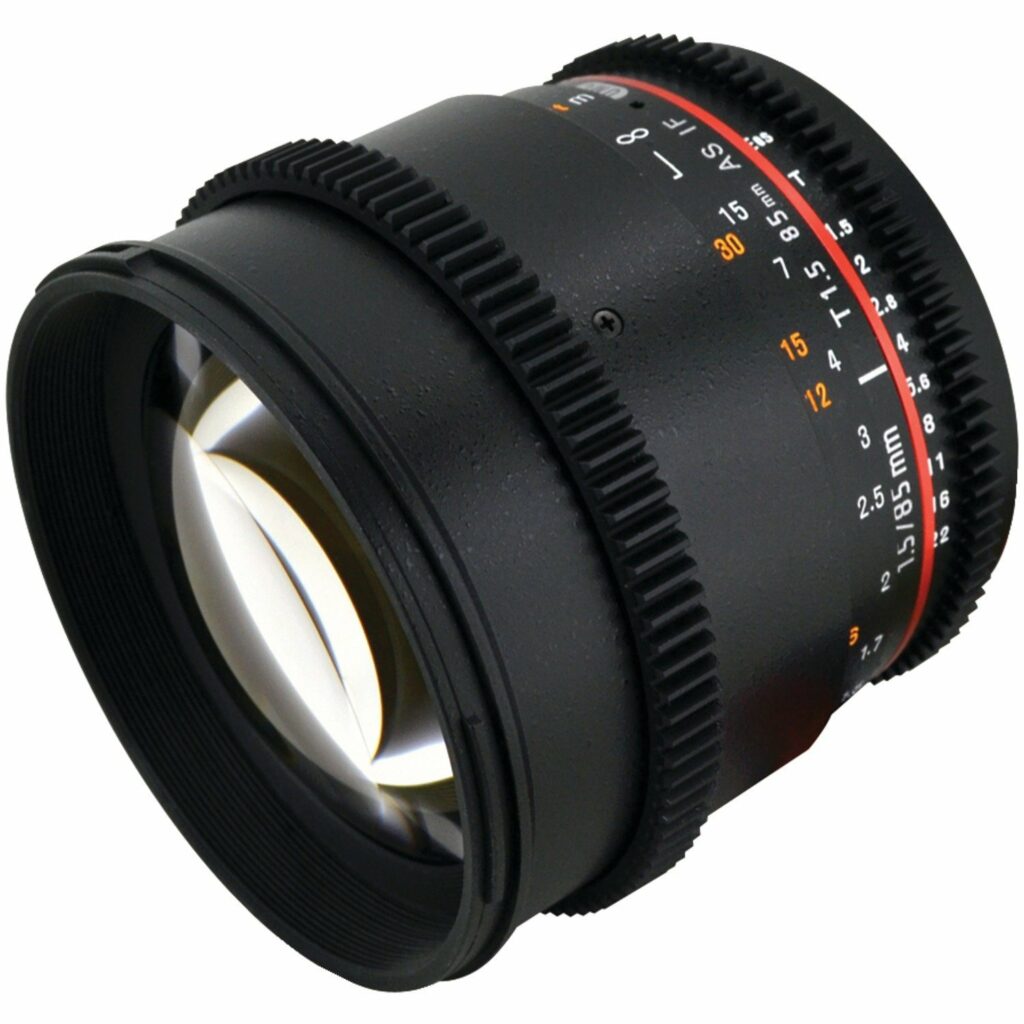 A few entries beat the versatility and the quality of the Rokinon lenses. The Rokinon Cine 85mm is ideal for interviews and cinematic-style wedding video shots. As an added bonus, this lens is several times less expensive than the comparable Canon model.
Some of the most noteworthy technical characteristics include f1.4, de-clicked aperture to reduce noise, eight diaphragm blades, follow-focus compatibility and smooth dials connected to the lens.
Like other Rokinon lenses, this one is compatible with a wide array of Canon, Nikon, Sony and other types of cameras.
The downside is that all of the adjustments have to occur manually. As a result, the lens isn't a good choice for someone who doesn't have a lot of experience.
Sigma 17-50mm f2.8 Lens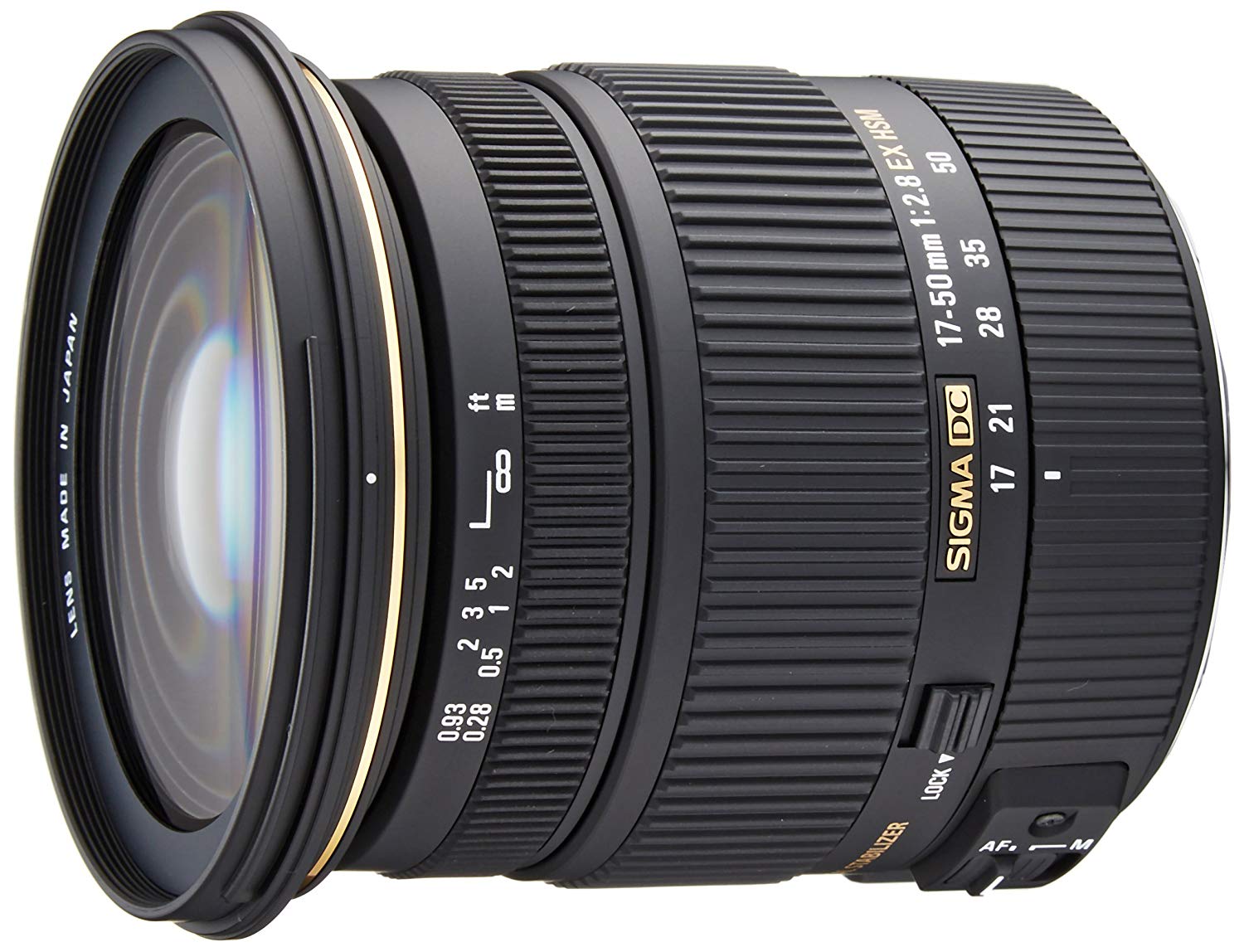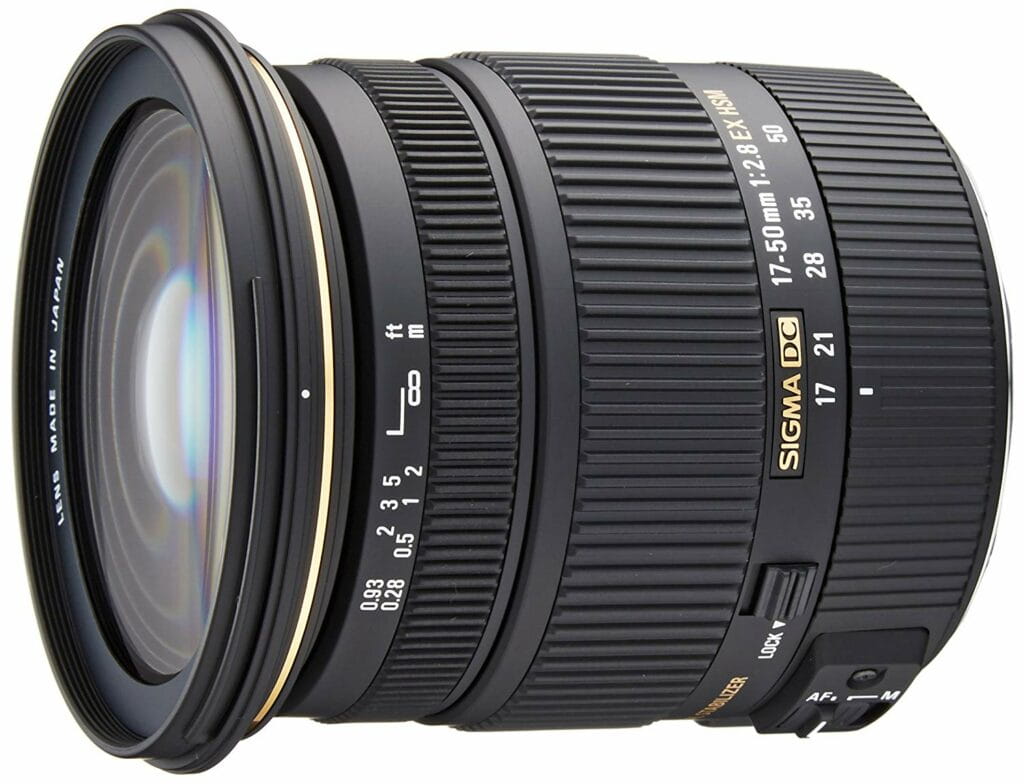 For a bit more versatility, we recommend the Sigma 17-50mm.
This is a great lens for outdoor shots and interviews. It comes with stabilisation, making it ideal for a handheld camera.
The key features to pay attention to include a good zoom range, constant aperture, optical stabilisation that enables the use of shutter speed four stops slower than would otherwise be required, two FLD and one aspherical element, full-time manual focus override and super multi-layer lens coating to reduce flare or ghosting.
Sigma 17-50mm is compatible with Canon, Nikon and other DSLR cameras.
As far as downsides go, there isn't de-clicked aperture – a standard in the field of quality lenses today. In addition, the focus throw is short at f/4, which can be a problem for some videographers.
| | | | | |
| --- | --- | --- | --- | --- |
|   | Rokinon Cine 35mm | Canon EF 50mm | Rokinon Cine 85mm | Sigma 17-50mm |
| Price | $469 | $68 | $279 | $259.99 |
| Focal Length | 35mm fixed | 50mm fixed | 85mm fixed | Variable: 17 to 50mm |
| Aperture | f/1.5 | f/1.8 | f/1.4 | f/2.8 |
| Follow Focus Compatible | Yes | No | Yes | No |
| Compatible with Cameras | DSLR most brands | Canon | DSLR most brands | DSLR most brands |
| Weight | 1.5 pounds | 4.6 ounces | 1 pound | 1.25 pounds |
| Suitable for Beginners | Yes | Yes (when tripod is used) | No | Yes |
Conclusion
These are a few of the quality options you can pursue and add to your wedding videography equipment. Depending on the type of camera you have and the wedding videography style you specialise in, however, there could be a whole host of alternative wedding video lenses that will be a good choice for you.
Looking for a wedding video editor?
Get a free quote within 24 hours!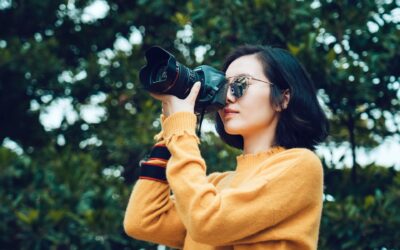 Those first business steps are exciting and terrifying in equal measures. That's why business tips for wedding photographers and videographers can come in handy. Some of the most valuable recommendations revolve around marketing and building one's reputation....