Millennial and generation Z clients have very specific preferences that you will need to address as a wedding videographer. These generations are much more used to technology than their predecessors. In fact, it's a normal part of life. To give them a service they'll be happy with, you'll have to come up with a certain interactive or innovative element.
New technology has made the job of wedding videographers a lot easier. Online wedding video editing, affordable cameras, lenses and add-ons are just a few of the options you can use to build your portfolio and your reputation.
Offering your customers live video streaming as a part of the package may be a good choice. There are numerous reasons why such services are desirable. If you've never offered them before, you may be wondering about the pros and cons. Here are a few of the key considerations.
Online Live Wedding Video Streaming: A Quick Overview
You don't need an online wedding video editing solution or a post-production team to offer wedding video streaming. The reason is simple –the footage will be broadcast live over a digital medium like a social channel.
The footage you capture on the spot is transmitted via YouTube, Facebook or a dedicated wedding website that the couple has chosen.
Many couples are looking for such interactive features.
They want to reach a bigger number of people and they want to craft a modern, fun wedding experience. As a videographer, you should definitely work with the clients that have such preferences. While live video streaming does come with its specific set of challenges, it's far from incredibly complex.
The Benefits of Offering Live Wedding Video Streaming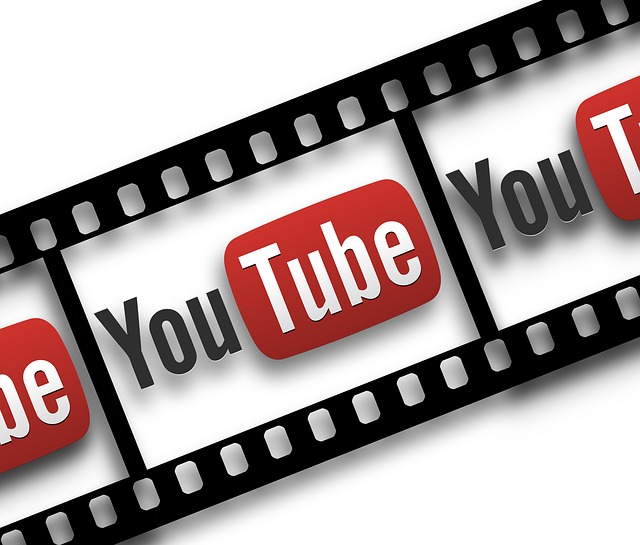 Offering clients online wedding video streaming gives you yet another product to put in your portfolio.
You don't need special equipment. The camera you typically rely on and internet connectivity will be the only prerequisites for the creation of a live video stream. The only thing to keep in mind is that you have to be mindful about the footage. It will be broadcast live and you'll get no chance to do online wedding video editing.
Apart from being easy, live online streaming is also very popular.
The reach of the wedding videos you create will be maximized. Not only will the couple enjoy their digital presence, you'll find it much easier to acquire new young clients by offering such digital services.
There are numerous platforms you can use for the purpose of live streaming and most of them do not ask for paid subscriptions. YouTube is the simplest and the most obvious choice. The same applies to Facebook – a social network that has been putting a lot of emphasis on live video streams over the past few years.
If your clients want to have a specialized website dedicated to their wedding, you can work with a developer to put such a product together. Being involved gives you a chance to offer much more comprehensive services. A comprehensive service package will result in happy clients and enhanced revenue generation opportunities.
A Few Challenges and Limitations to Consider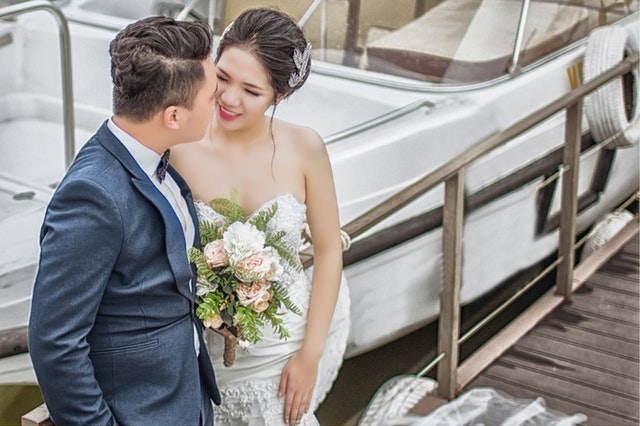 The biggest challenge is the fact that you cannot do online wedding video editing when doing a live stream.
When creating footage that you will edit and cut later on, you don't have to think about mistakes or inappropriate shots.
Live streaming should be impeccable to keep your clients happy. You will have to be mindful of the surroundings, the shots you have to capture, the angle and the quality of the video at all times.
To offer this type of service and to also capture quality footage for an edited wedding video, you may want to consider hiring a second videographer. Having one person creating standard footage and one doing the live stream will give clients an optimal outcome. Needless to say, however, such production efforts are more expensive than working on your own.
Investing in a second team member and some additional equipment could be good for your business. If you plan to expand your range of services and activities in the long run, you should definitely consider the addition of one more videographer to your crew.
The other shortcomings of live video streaming aren't that prominent.
Technical errors and internet connectivity issues could occur. While these are out of your control, you should still be mindful of eventual glitches.
Broadcasting an even live requires sufficient bandwidth – an issue you can address through a consultation with a technically-savvy professional.
Additional Considerations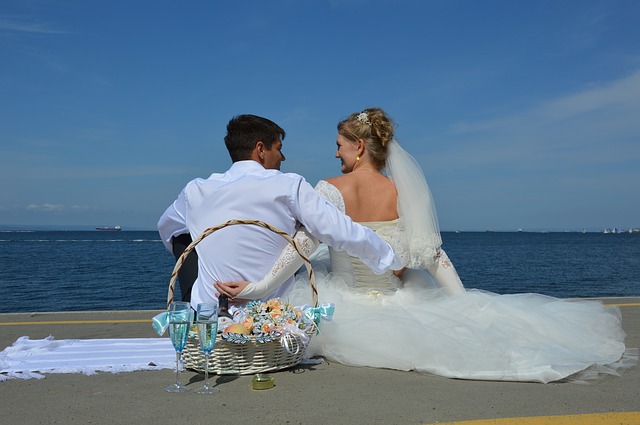 To offer this service, you will have to examine all of its parameters.
The technical setup is obviously something you'll have to put emphasis on.
Also, you will have to decide whether you're going to offer a downloadable copy of the live stream.
Give your clients choice. Come up with several packages – a standard wedding video with an online wedding video editing option, a package that includes a wedding video and a live stream, as well as a package that features a wedding video and a live stream plus a downloaded version of the live footage.
You may also want to consider offering a paid or free of charge video download to those who observed the wedding over the internet.
By making such a service available, you'll enjoy additional monetization options. Relatives that did not make it to the wedding could want to preserve that special celebration. Give them a chance by crafting the perfect downloadable live stream.
Obviously, you will have to invest in some of these aspects of the service. You'll also need to partner up with technical professionals who will help you with the initial setup. Once you're done with the preliminary process, however, you can start enjoying excellent business opportunities.
The pros of offering live video streaming far outweigh the cons. Still, it's up to you to decide if this is a service you can execute well. You also have a good knowledge of your clients and their needs. Use this knowledge to make your services both attractive and relevant.
Looking for a wedding video editor?
Get a free quote within 24 hours!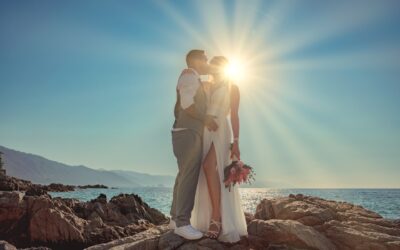 It's not just wedding clients looking for the ideal photographer or videographer. Professionals have to go through the same process in order to book events consistently. So, do you know who your ideal client is? Even more importantly, do you know how to reach out and...