Coming up with the right packages will help you stay relevant and capable of giving your clients exactly what they're looking for. Offering different styles of videography, live streaming and wedding editing services are obvious choices.
As a videographer, however, should you also do wedding photography?
Doing wedding photography and videography at the same time is the quintessential way to give your customers a comprehensive package. Doing a good job to deliver two adequate products, however, isn't an easy task.
Coming up with the right range of services to offer depends on several key considerations. Your knowledge, equipment availability and the size of your team will help you decide whether increasing your offerings is going to benefit the studio.
Do You Have the Equipment to Do Both?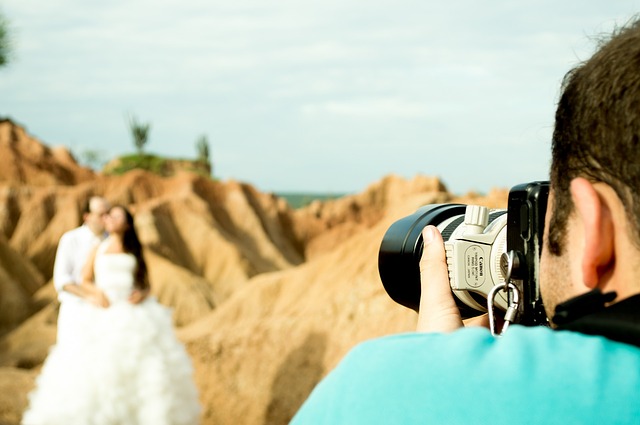 The first thing you need to ask yourself is whether you have the equipment to do both photography and videography.
A wedding videography studio needs several kinds of equipment. The absolute minimum includes a quality camera with multiple lenses, tripod and stabilization, external flashes and the software required to offer wedding editing services.
If you have a good camera, you can also consider wedding photography.
Some videographers opt for professional camcoders rather than DSLR cameras that are capable of doing two things at once. In such instances, you will have to buy an additional camera and at least a few basic lenses in order to shoot beautiful pictures.
Deciding whether offering an additional service is a good idea depends on doing the math. How much will it cost you to start giving your clients pictures on top of the video clip? How much do you need to charge for this additional service in order to make it profitable? Are your prices competitive in comparison to what the competition has to offer? Answer these questions before moving on to the next step.
Will You Have to Hire More Staff?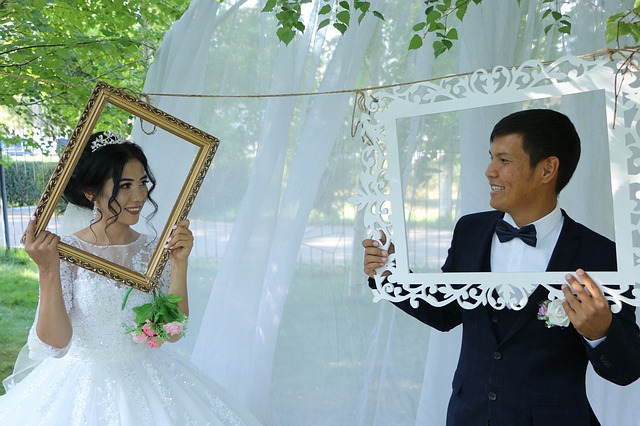 Doing photography and videography at the same time means you will need to split your attention. Managing to accomplish both on your own isn't impossible but it can get extremely difficult.
Studios that employ more than one videographer are the ones that can consider the creation of comprehensive visual packages.
Bringing a second videographer to the venue makes it a lot easier to capture interesting footage and to shoot pictures at the same time.
If your team doesn't feature several operators already, you will have to hire someone to start offering your clients videography. Once again – do the math to determine whether such a move is financially-savvy.
You Can Still Incorporate Good Photographs in Your Product Offerings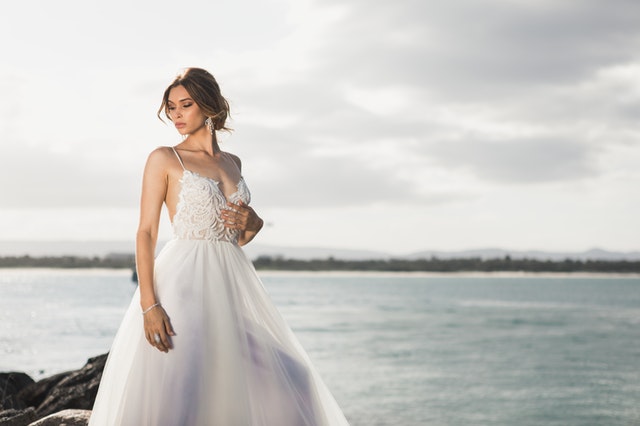 Even if you don't offer fully-fledged wedding photography services, creating a couple of pictures during the ceremony can enhance your videography products.
A beautiful slideshow that highlights the most emotional moments from the wedding is a nice perk to give your clients. The right wedding editing service can turn this product into a wonderful trailer or a cute little clip that the newlyweds can share on social media.
You can also feature the photos as a teaser in the beginning of the video, showing the audience what's ahead.
Combining photography and videography can result in some really creative and inspirational clips. Don't rule out photo creation just because you don't want to offer it as a separate service to your clients.
There will be moments during the wedding when you'll have the time to snap a few pictures. Even if you don't use these still images in the video clip, you may want to create them as a backup. You never know how the editing and post-production process will go. Chances are that the additional material will give you some room for experimentation.
Photos Can Also Help with Studio Promotion
Highlighting your videography and wedding editing services is very important to land new projects.
Photography can help you market your videography services.
Creating a YouTube channel, for example, is a great marketing choice. Several elements will determine if people are going to watch your videos. The first element is the right description so that your wedding clips are easy to find. The second element is the YouTube video thumbnail.
The thumbnail is the still image that people see before clicking on a video to watch it.
Statistics show that inaccurate or poorly designed thumbnails contribute to people leaving a video immediately after clicking on it. You don't want to face such a problem.
While it is possible to grab a still shot from the video itself and use that as a thumbnail, a custom picture will serve a better purpose. It ca capture the spirit of the event much better than attempting to grab a sill frame from the video.
Do Some Market Analysis
The final thing to examine when attempting to create a perfect service portfolio is the condition of the local market.
How many wedding videographers are you competing against in your city / State? What types of services do they offer their clients?
Sometimes, offering a wider range of services will be essential to stay competitive. Many videography studios do it all – photography, trailer creation, wedding editing services and post-production to name a few. If you just give your clients videography, chances are that you'll find it incredibly difficult to stay ahead of the competition.
Your packages should enable differentiation. Think of ways to set yourself apart. Even if you don't want to do photography and videography together, you can give your clients a small complementary album that features just a couple of snapshots. Such an approach creates added value and lures clients away from the competition.
Conclusion
There's no universal answer when it comes to determining what types of products you should offer clients.
If you have the right kind of camera, give photography a try. You may find out that this approach isn't cost-efficient and suitable for growing your business.
You may find out that it's actually a hit among your clients.
There's nothing to lose (unless you need to do a massive investment in expanding the product range). Just examine the important factors and rationalize the decision before moving on to the implementation.
Looking for a wedding video editor?
Get a free quote within 24 hours!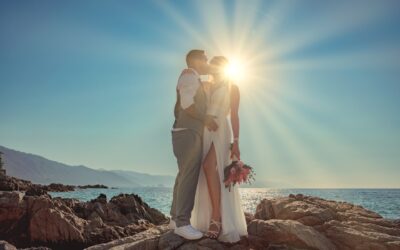 It's not just wedding clients looking for the ideal photographer or videographer. Professionals have to go through the same process in order to book events consistently. So, do you know who your ideal client is? Even more importantly, do you know how to reach out and...