Do you have any questions for the bride and groom before taking on their project?
If you're still building a career in the realm of wedding videography, you may be a bit hesitant about interacting with clients. Professional wedding video tips, however, suggest that a thorough conversation plays an important role in understanding exactly what they want.
As a videographer, you will need to prepare before the big day. In order to do a good job, you'll have to ask the couple a number of important questions.
The questions for the bride and groom are bound to make your job easier while giving clients the personalised outcome they've been hoping for.
As you gain more experience, you'll definitely fine-tune your skills and know what to ask on the basis of the first interaction you had with the couple. For the time being, however, here are a few of the biggest essentials you may want to get in the habit of inquiring about.
1. What's the Style of Preference?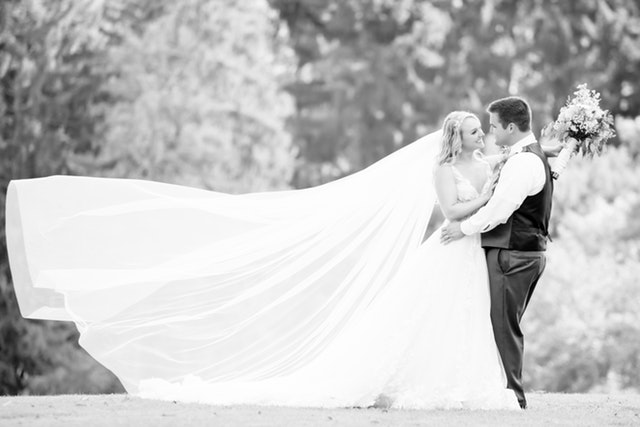 As per wedding video tips for beginners, you need to start with the basics.
Ask the bride and the groom how they envision a wedding video being shot. Do they want something natural and casual? Are they interested in a more whimsical video that will necessitate the use of specialised cameras and video editing equipment?
You can't assume that people have seen your portfolio and that they know what you have to offer.
It may be a good idea to show potential clients some of the videos you've already created. The ones that they're drawn to will give you a better idea about what you'll have to accomplish.
You could also ask the couple to show you some videos by other creators that they like. Sometimes, people find it difficult to put in words exactly what video style they're looking for. A visual example will provide a lot more information and help you narrow down the stylistic choices you could utilise during the shoot.
2. What Is the Venue?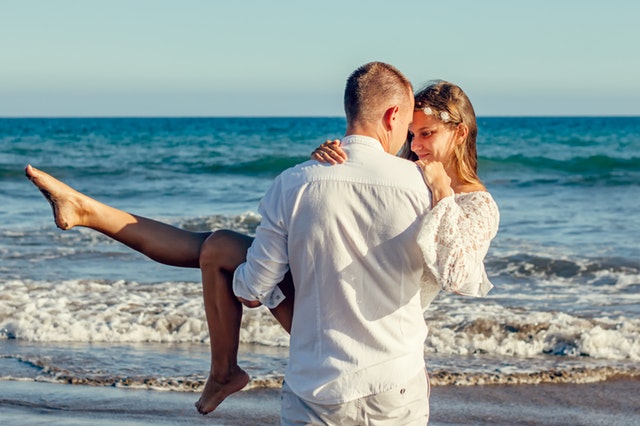 Your wedding videography ideas will be heavily dependent on the specifics of the venue.
The selection of the right videography equipment, the number of cameras and the type of microphone to use will also have to be venue-specific..
Shooting a beach video is one thing. Creating a wedding video in a restaurant in the evening, on the other hand, will necessitate a different approach.
One of the most important questions for the bride and groom revolves around the venue specifics. After you ask the question, you may also want to go to the location and inquire about the shooting conditions.
Venue owners and managers will be more than willing to work with a videographer to give their clients a lovely experience.
3. How Extensive Should the Coverage Be?
Add this essential to the list of wedding video tips you'll need to follow to establish a solid career.
Every couple will have specific preferences in terms of the coverage.
Some people just want the ceremony and the reception filmed. Others will also want to feature the preparations and the moments in-between in the final video. The extensiveness of footage creation will determine the price quote. Hence, you want to make sure you know exactly how many hours of filming you'll have to do.
4. What Are Your Wedding Video Editing Preferences?
Whether you own video editing equipment or you plan to outsource the post-production process, you will need to coordinate such activities with the couple.
In some instances, the footage will just have to be cut, edited and enhanced a bit. Other couples, however, will prefer something a bit more modern. The chronological, report-style wedding video isn't everybody's cup of tea. Occasionally, you may have to think about adding animation, filters, special transitions and subtitles. If this is the case, partnering up with an experienced wedding video post-production team will be of paramount importance.
It's also up to you to pull clients back if they seem to be going overboard.
Many people believe that extensive post-production and filtering work will result in a better video.
This isn't necessarily the case. The amount of editing will depend on the style and the overall wedding video concept. This is why you have to educate your clients and offer professional suggestions on top of asking questions. This way, you will give them a good outcome that's based on your professional experience and know-how.
5. Are There Specific Audio Preferences?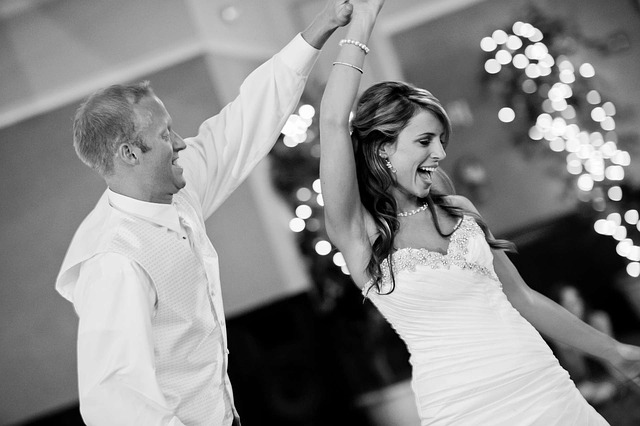 A good wedding video has numerous components. You have to consider all of them in order to offer your clients a high quality product.
Most couples will opt for natural sound and the audio from their wedding reception. In some instances, however, you will need to consider the addition of a specific music score or audio effects.
Good videographers have the right kind of audio equipment and they also work with a library of licensed music / sounds that can be added to the final wedding video. If you don't have some of these essentials, you should once again consider outsourcing the post-production process.
6. Will There Be Need to Partner Up with Other Professionals?
Does the couple need solely a wedding video or wedding photos, as well? Do you offer such services? If not, you may have to partner up with the wedding photographer.
Cooperation between the different professionals attending the wedding (the photographer, the DJ, the reception host) can result in a comprehensive solution for the happy couple. Hence, you may want to ask for the contact details. Get in touch with the photographer in advance to potentially coordinate your activities.
7. How Will the Wedding End?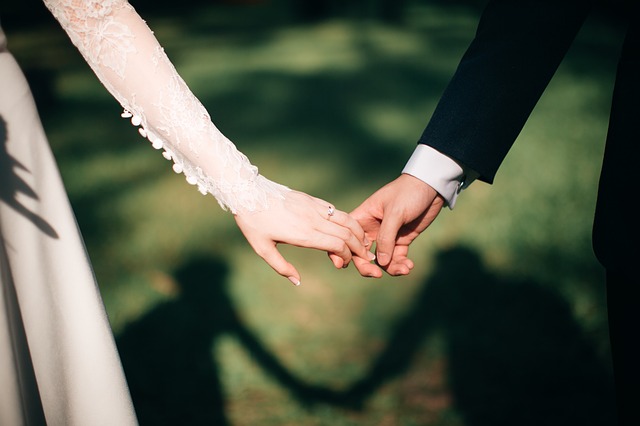 The best wedding video tips focus on being fully prepared.
To be fully prepared, you have to get as much information as possible about the wedding day.
Ask the couple about the intended end of the ceremony or the reception. Will there be something special to capture before the party is over?
Some couples have a dramatic exit that all guests attend, wishing the new family good luck. If such a moment is going to take place, you need to have a good idea about the time and the place where the planned exit is going to occur.
8. Are There Any Budget Limitations?
Providing an adequate quote depends on knowing what the bride and groom are financially comfortable with.
The best service providers out there offer a high degree of personalisation to address all of their client's needs.
If you create a quote that's way too expensive, chances are that you'll lose the clients. Thus, set the budget limitations in advance so that your quote is relevant and acceptable.
9. Will There Be Anything Else to Pay Attention to?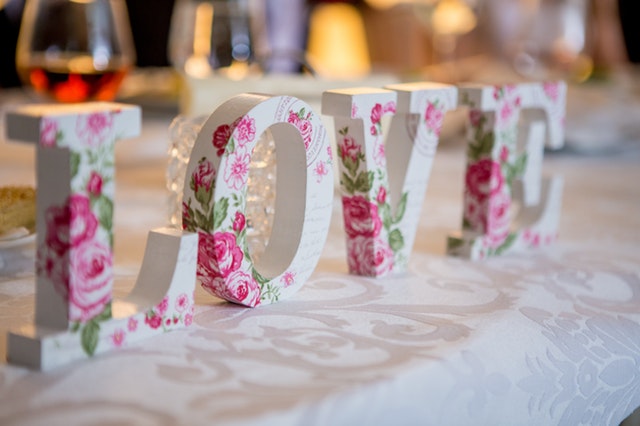 Does the couple plan some special moments between the ceremony and the reception? Will there be some interaction with friends or relatives that's out of the typical?
It's a good idea to come up with a wedding video footage creation plan. Should you zoom in on the wedding rings at a certain point of time? Does the couple want a few moments from the wedding photo shoot included in the video? Make sure you know exactly what you're going to have to feature for the purpose of comprehensive footage creation.
10. Ask the Couple if They Have Questions for You
Finally, you should ask the couple whether any other questions have been left unaddressed. Thinking of questions for the bride and groom is crucial, however, you shouldn't make your clients feel like they're being interrogated. Try to create dialogue and here's how to accomplish the task.
The bride and groom may have something specific in mind you're unaware of. They may also have specific questions about your experience that you didn't address in your presentation.
Giving potential clients a chance to interact with you on their own terms increases the engagement level. In addition, you will be providing the information the bride and groom need to decide if you're the right wedding videographer.
Questions for the Bride and Groom to Make your Job Easier
Interacting with clients is such an important part of being a good wedding videographer.
While you may be a bit hesitant about asking questions at first, these will make your job on the wedding day itself so much easier.
All you have to do is schedule a meeting with your clients for no more than 30 minutes. That's all the time required to make inquiries, get specific answers and come up with a plan for the video shoot.
Don't be afraid to ask questions and to share information during the first meeting with potential clients. Doing some research is the professional thing to do and such an approach will result in much higher customer satisfaction.
Looking for a wedding video editor?
Get a free quote within 24 hours!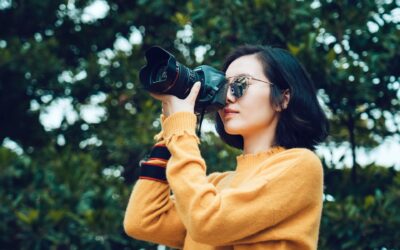 Those first business steps are exciting and terrifying in equal measures. That's why business tips for wedding photographers and videographers can come in handy. Some of the most valuable recommendations revolve around marketing and building one's reputation....