Wedding days are often chaotic. As a wedding videographer, you'll need to be everywhere and you should be capable of capturing every single moment. If you have some experience in the field, you already know this is an impossible task.
This is the main reason why you need to develop a wedding videography package that involves assistance from a second cameraman.
Whenever two professionals are on the spot, they can do a much better and more comprehensive job.
If you're thinking about hiring a second cameraman and making that professional an indispensable part of the crew, here are some of the main reasons why you should move forward with the expansion.
A Wider Service Range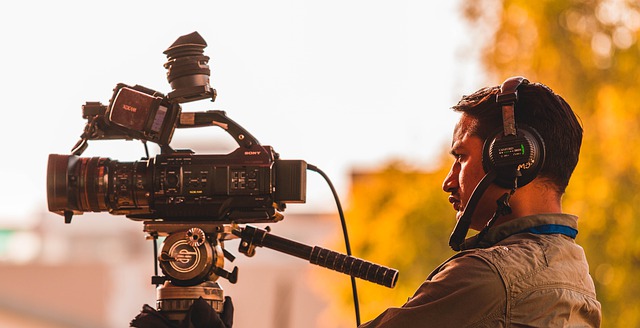 Some clients want to have every single special moment captured on film.
As a single videographer, you cannot be present everywhere. You will either have to stage some of the shots that you missed previously or you'll have to give customers a shorter version of the clip that they wanted.
When two wedding videographers work alongside each other, it becomes much easier to give your clients exactly what they want.
One cameraman could follow the bride while she's getting ready while the other one will tag along with the groom. One cameraman will shoot the ceremony taking place while the other will be free to capture the reactions of friends and relatives.
Many clients would want a more comprehensive product package than the one you'd be capable of offering on your own.
Thus, having a second cameraman enables you to offer a much wider range of services. When clients are getting exactly what they're looking for, chances are that they'll be much more satisfied with the final outcome.
Action and Reaction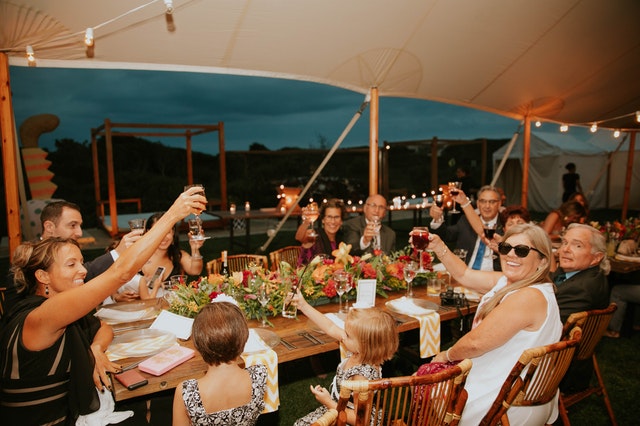 Imagine the following scenario – the best man is giving his speech.
You will obviously need to capture that moment in its entirety. The way that the best man stands up their body language and facial expressions all need to make it to the film.
While the speech is being delivered, however, the couple will be reacting to the words.
How can you capture their reaction if you are stuck filming the best man's speech in its entirety?
Well-oiled teams that consist of two wedding videographers know how to divide the work, capturing both the action and the reaction.
Imagine how much a film would be missing if you don't feature the reaction of the groom while the bride is walking down the aisle. As a single wedding videographer, you cannot accomplish that goal. You're missing the time and the ability to address both at once.
Having a second cameraman allows you to create a much more rounded and emotional wedding clip. The ceremony itself isn't the only important element you'll have to capture. There will be a lot going on in the side-lines. The couple would want to see those moments and keep the memories forever.
Two Wedding Videographers = More Creativity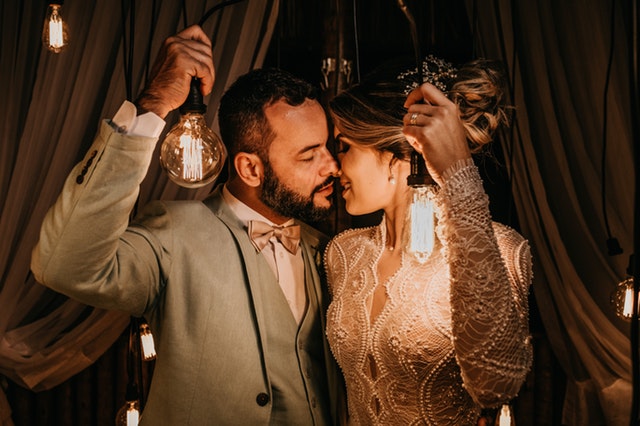 Every wedding videographer has their unique take on the event and the aspects that make the particular wedding special.
If you're working alongside a colleague, chances are that you'll benefit from a lot more creativity.
Two cameramen can capture a specific event from a different angle or perspective.
As a result, the footage will have distinctive feel and style.
Picking and choosing the best moments that both videographers have captured will result in a much more visually diverse and stunning video.
There are videography rules and guidelines all professionals in the field follow. Still, cameramen develop their unique and distinctive style through the years. If you manage to partner up with someone who does quite different work from yours, you'll get to enjoy a ton of additional creativity and opportunities to please your clients.
An Extra Pair of Hands During the Wedding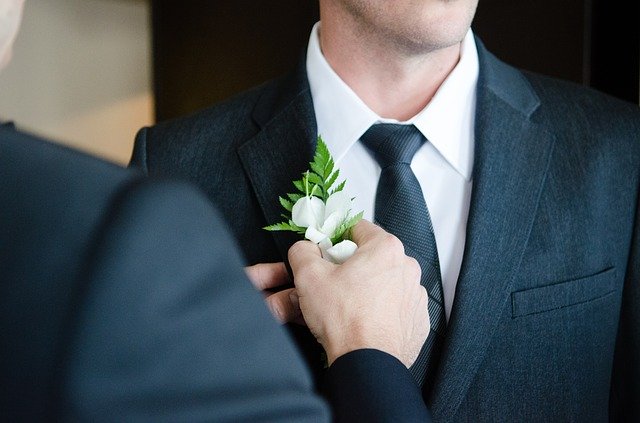 Wedding videography isn't just about shooting the footage that captures the special moment.
There will be a ton of logistics and behind the scenes work.
Wedding videographers have to position and adjust the lights, use props, coach the couple through the videography process, change lenses and make sure that all of the equipment is in top shape.
Completing all those steps on your own while also attempting to capture the wedding will be incredibly challenging.
Having a second cameraman at the venue gives you an extra pair of hands for all of the logistical tasks.
The two of you can easily agree upon who does what. You'll be free from having to worry about all of the equipment like tripods, cameras, lenses, lights, microphones, etc. it's up to you to decide who is going to be the lead wedding videographer and who will provide assistance.
An extra pair of hands simplifies all of the processes that go beyond filming. All of the little details and challenges will be addressed promptly so that the footage turns out exactly how the couple has visualised it.
Playing It Safe – The Power of Backup Footage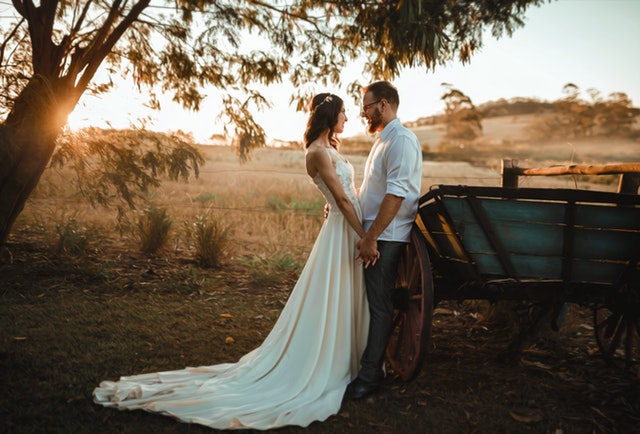 Even if you're the best videographer in the industry, there is still some risk of the shoot going awfully wrong.
Equipment can malfunction. You can miss a very special moment that cannot be replicated and filmed a second time around.
In the event of a disaster, having a second wedding videographer attending the ceremony can prove to be life-saving for everyone involved.
When a wedding is captured on two cameras, you have a backup in the event of some footage turning faulty.
It's always a good idea to have a backup (whether it comes to the video or the audio). Working on your own, however, will deprive you from the opportunity to create additional copies.
Being a good professional involves preparing for all circumstances, even the least likely ones. However, a single person has limitations. If you are really serious about building your reputation and having dozens of satisfied customers, you should definitely consider adding a second cameraman to the team.
Offering Clients Additional Services
Are you going to be doing just wedding videography or will you also offer clients photography services?
Anyone who intends to create both pictures and videos in one take will be crazy to consider handling the project on their own.
Having a second wedding videographer in the team allows you to cover a wider range of services that clients may be interested in. Such a move will be financially beneficial for you and it will give clients piece of mind. They'll have to deal with just one professional instead of two – a very important advantage when attempting to organise the perfect wedding.
So, if you are considering the provision of a wider range of services, you should definitely have a second team member. In that instance, you may want to look for someone who is a stronger photographer than videographer (if you want to concentrate on the videography aspect of the job yourself).
A Second Wedding Videographer Allows You to Take on More Jobs
Whenever clients don't want to have two wedding videographers attending their ceremony, you can still benefit from having a second team member.
The best aspect of working as a team is that you can take on more jobs.
Weddings usually happen on weekends. If you're booked to attend one wedding, chances are that you'll need to turn down a second job for the same date.
When there are two of you, taking on a bigger number of jobs becomes a much easier task. As a result, your business can start expanding and ensuring its financial stability.
Hiring a second wedding videographer is an important investment in the future of your business. If you dream of owning a big wedding studio, this is a definite step you'll have to complete.
Conclusion: Do You Need to Hire a Second Wedding Videographer?
Working solo has its benefits. So does having a second team member.
It's really up to you to decide what kinds of services you're going to specialise in and how extensive of footage you're going to offer clients.
Starting out on your own is perfectly fine and that's how most wedding videographers make their first steps in the field. In time, however, you may find out that the number of people inquiring for your services is growing. In addition, your customers may start seeking services that you're incapable of offering on your own.
Having a second team members allows you to significantly expand your portfolio, offer customers a fresh new approach and simplify the process of capturing the wedding on film.
There's no need to worry about the financial side of films. Whenever you hire a capable second cameraman, you will see a higher return on investment than before. The amount you spend on that professional's salary will enable you to take on more jobs, complete tasks fasters and even charge clients higher sums for more ornate and comprehensive wedding video packages.
So, should you work with a second videographer? That isn't a prerequisite for success but once you make the move, you could find out that a second team member makes things a lot easier and smoother.
Looking for a wedding video editor?
Get a free quote within 24 hours!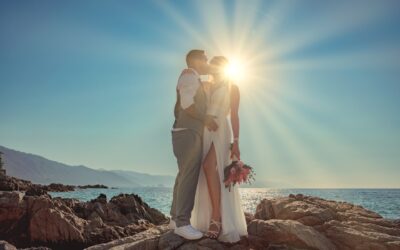 It's not just wedding clients looking for the ideal photographer or videographer. Professionals have to go through the same process in order to book events consistently. So, do you know who your ideal client is? Even more importantly, do you know how to reach out and...