Ensuring stability and the sustainable growth of your wedding videography studio depends on your marketing efforts. These are essential to attract new clients and make a name for yourself.
A wedding videography studio can work on several approaches to bring in new clients. Most of these are simple and cost-efficient.
Both online and traditional promotional methods can be employed to grow your popularity. And remember – your satisfied customers are your biggest asset. The delivery of high quality services is essential. It will ensure word of mouth promotion, a sufficient number of referrals and ongoing business for your wedding videography studio.
Other than focusing on the quality of your videography service, here are the other essential tactics you can employ to acquire new clients.
Build a Wedding Videography Studio Website
The nature of the service you provide is highly visual. People would want to see your work before they decide to contact and eventually hire you.
A wedding videography studio needs a modern and clean website. This is a primary marketing tool you can base numerous other advertising tactics on. Building a good website is far from expensive and complicated. Even if you spend money on professional design, you'll still benefit from a high return on investment.
Make sure that your website highlights your best work and provides clients with essential information. List the types of packages available, the cost of videography, the additional services you provide, deadlines and contact information.
Finally, focus on the optimization of your website (even if you have to hire professionals for the job). Search engine optimization will help your website reach a top Google position for keywords of preference. Google traffic is niche and targeted, which can contribute to high conversion levels.
Social Media Marketing
Once you build your wedding videography studio website, start promoting on social media.
Facebook, Instagram and YouTube all provide tremendous opportunities for reaching potential customers and delivering a message they'll want to see.
If you want to, you can also set up paid ads on Facebook, Instagram or YouTube. The cost per click or action is relatively low. You also have control over the demographic profile of the ad recipient. Being clever and strategic about it (for example, promoting a discount package you currently feature in your portfolio) can give you excellent results and a number of prospects.
Strong Professional Relationships Matter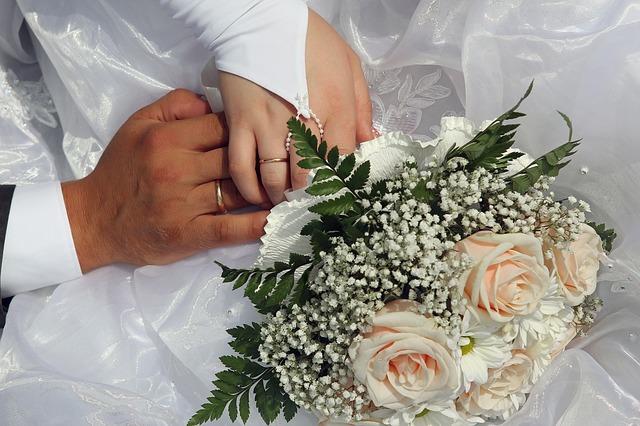 Getting to know professionals like wedding planners or the owners of reception venues could also result in new business for your wedding videography studio.
To make the most of these relationships, you need to know who your ideal customer is.
If your videography style is somewhat rustic and romantic, you'll need to get in touch with wedding planners whose clients are looking for such an experience. You will find it difficult to appeal to people interested in something modern or even futuristic.
Nourish these relationships continuously and eventually, vendors will begin recommending you to their clients. In order to get a sufficient number of referrals, you will once again have to work hard to make sure that the quality of customer service corresponds to what these vendors want for their clients.
Participate in Bridal Shows and Events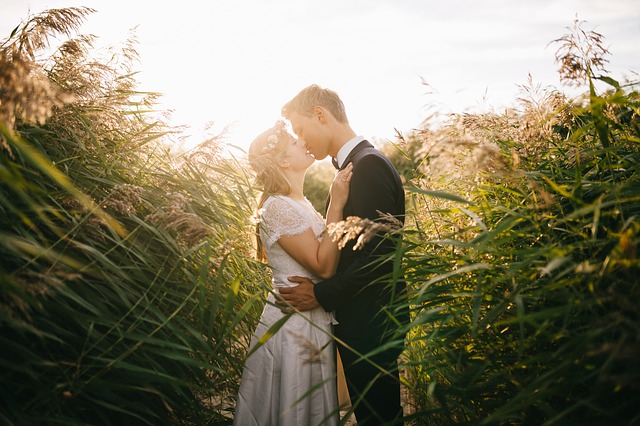 Internet and digital technologies provide amazing opportunities for wedding videography studio promotion.
While going digital is certainly essential, you shouldn't underestimate the potential of old-school marketing.
Attending bridal shows, fairs and events is a great choice.
When employing this strategy, you'll have to think carefully about presentation. Since you're meeting potential clients one-on-one, you have the chance to impress them, entice them and give them a glimpse into your videography world. Investing a bit in a booth or promo materials will pay off. In addition, you'll get more experience communicating with clients – one of the keys to turning prospects into actual customers.
Partner Up with Other Videographers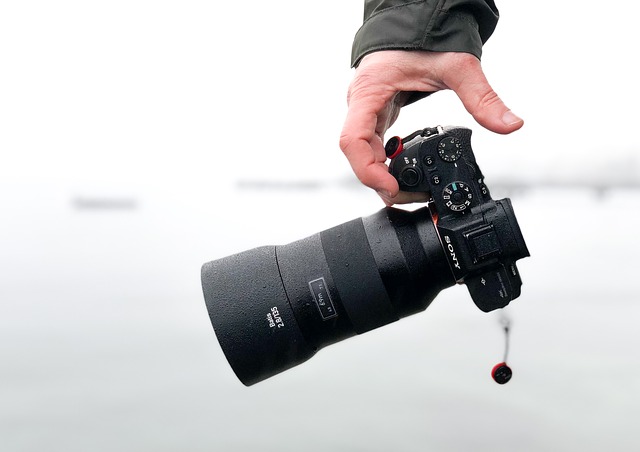 Other wedding videography studios are your competition but they could also become a source of valuable referrals.
Being on good terms with other professionals is very important. You can learn a lot from your peers and you can also acquire some business this way.
When you build relationships with other videographers, you can be asked to become their back up partner or second shooter. This means that in the event of being incapable of handling a certain project, videographers will refer you to their clients.
While this approach seems to be counter-intuitive, experienced wedding photographers and videographers have been relying on it for decades to acquire new clients.
Get Involved with the Local Community
Building your reputation in the local community will grow the popularity of your brand.
Get involved with local events to get your name out there.
Do charity photoshoots. You can even organize community events and brand them under your studio's name. Giving locally will usually translate into long-term business opportunities. Your wedding videography studio will become a recognizable entity that people will come to when looking for the specific type of service.
Final Thoughts
Let your work be your strongest marketing asset.
You will have to invest in the development of a good portfolio and a recognizable brand. If you're just getting started, don't be eager to get immediate returns. Your hard work will pay off in the future when people learn your name and start referring others to you.
To acquire new clients, you should also adopt a diversified marketing approach.
Both online and offline techniques can grow your popularity and increase the number of inquiries you get. Online promotion is more targeted and affordable. Offline promotion ensures direct communication with potential clients. You can make a great first impression that will result in people booking your services.
When this happens, the wheels will start turning. Your satisfied customers will do the referrals on your behalf. Word of mouth promotion is incredibly powerful and the conversion rate I very high. Thus, you should always strive to ensure customer satisfaction and excellent service quality.
The happier your current clients are, the more business you'll benefit from in the future.
Looking for a wedding video editor?
Get a free quote within 24 hours!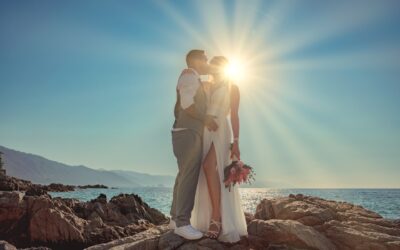 It's not just wedding clients looking for the ideal photographer or videographer. Professionals have to go through the same process in order to book events consistently. So, do you know who your ideal client is? Even more importantly, do you know how to reach out and...