The scope of professional wedding video equipment you'll need isn't limited to just the camera and a quality microphone. Your technique will be determining for the stability of the footage but even the best of videographers will get shaky hands after some time of shooting. Stabilising equipment comes in handy in such situations.
Stabilising professional wedding video equipment comes in all possible shapes and sizes. To select the option that's right for you, it's imperative to determine which considerations play the key role in terms of giving you stability and a good shooting outcome.
Why You Should Be Using Gimbals and Stabilisers
Gimbals and stabilisers can have a profoundly positive effect on the quality of your wedding videos. Footage that is steady will simplify the editing process and you'll also have a lot more to choose among when creating the final clip. A shaky camera can ruin the capturing of a perfectly good moment and you can never get these seconds back.
A gimbal stabiliser provides the support that the camera will get in the case of tripod usage. THe main difference is that you can move a gimbal stabiliser around. Wedding videographers know that they will often have to change positions throughout the ceremony. Accomplishing smooth transitions without a gimbal can be particularly difficult in such instances.
Check our work portfolio if you want to understand the importance of using a stabiliser. Most of the videos are created through the use of such equipment.
Things to Consider
Consider a few key essentials when choosing your wedding video stabilisation equipment.
Here are a few of the key essentials:
The weight of the stabiliser: Heavy gimbals and camera stabilisers will add to the weight you'll be carrying around during the wedding. Obviously, you want to avoid having to use a lot of hefty equipment.
Price range: Set your budget in advance because there are hundreds of different stabilisers out there and the costs are nowhere near the same. If you know how much you're willing to spend, you can reduce the amount of research you'll have to do.
Balance and stabilisation capabilities: These are the key product characteristics to pay attention to. A balanced stabiliser is easy to use and you should examine both the way in which it balances the camera and how easy it is to balance on the go.
Compatibility with your camera: This one is an obvious that doesn't require an explanation.
Handheld or mounted: Finally, you should figure out whether you'd like handheld stabilisation or a mounted piece of equipment that stands on the ground on its own.
The Best Gimbals and Stabilisers
Certain types of professional wedding video equipment are much better than other. Here are a few examples of high quality stabilisers and the characteristics that make them superior.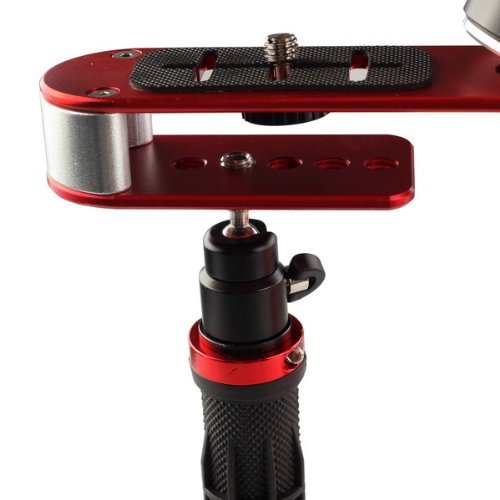 If you're looking for a great value product, you will love the Roxant Pro. The handheld mount offers professional-level stabilisation and when compared to other stabilisers, it's capable of reducing shake much more effectively.
The stabiliser is compatible with both Canon and Nikon cameras (as well as with cameras weighing up to 2.1 pounds). Some of the most important specs include custom no slip grip, three separate counterweights and a weight of 1.83 pounds.
Roxant Pro Video Camera costs only 54.87 dollars on Amazon. It's an ideal choice for newbie videographers and for creating footage in tight spaces or when surrounded by a larger crowd.
DJI Ronin-M Gimbal Stabiliser V3
Anyone looking for a high quality piece of professional wedding videography equipment should consider the DJI Ronin-M Gimbal Stabiliser V3. While it costs 799.99 dollars, this stabiliser comes with a lot of features that cheaper items are missing.
The stabiliser is designed for use with professional cameras. While steady and solid in appearance, DJI Ronin-M weighs only five pounds. You can also easily disassemble the stabiliser and put it in a backpack.
Some of the key features here include a three-axis handheld structure, three modes of operation (underslung, upright and briefcase mode), auto tune stability technology for more precision, Bluetooth connectivity, USB connectivity and a temperature sensor.
The gimbal's run time is three hours. It can support a weight of up to eight pounds (3.6 kilograms). It is compatible with Nikon, Canon, Sony, Panasonic and various other cameras that fulfill the weight requirement.


Glidecam XR-PRO Handheld Video Camera Stabiliser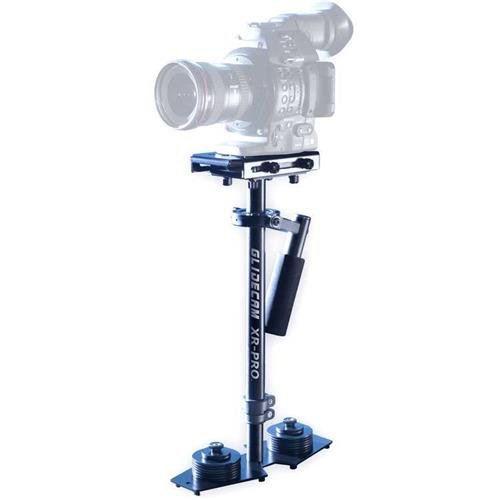 A good in-between option, Glidecam XR-PRO costs 289 dollars and it's a rather versatile piece of stabilising equipment. The handheld video camera stabiliser is another extremely lightweight choice. At the same time, it can support a camera weight of up to 10 pounds. It is designed for use with DSLR and medium-sized video cameras. Just like the other options, it comes with three-axis stabilisation and a perfectly balanced frame.
Glidecam XR-PRO has a dynamic camera balance platform, tool-free telescoping central post, adjustable intertial-control base platform, four counterweight discs, four large camera platform weight plates and a weight of 7.72 pounds. The foam-padded hand grip ensures comfort and makes it easier for the videographer to utilise the stabiliser.
Here are the characteristics of our three main picks summarised in the following table for you:
| | | | |
| --- | --- | --- | --- |
|   | Roxant Pro | DJI Ronin M | Glidecam XR-PRO |
| Price | $54.87 | $799.99 | $289 |
| Weight | 1.83 pounds | 5 pounds | 7.72 pounds |
| Camera Weight Support | 2.1 pounds | 8 pounds | 10 pounds |
| Dimensions | 13.39 x 2.24 x 8.07 in | 8.3 x 19.5 x 16.5 in | 1 x 3.9 x 19.7 in |
A Few Honourable Mentions
You can choose many alternatives when it comes to stabilising professional wedding video equipment. The three examples above are only a small portion of what the market has to offer.
If you need a good gimbal or stabiliser in the up to $500 range, opt for the Feiyu Tech a1000 3-Axis Gimbal Stabiliser.
For the stability of a stationary tripod and a lot of versatility, opt for the Neewer Carbon FIber Handheld Stabiliser with Quick Release Plate.
Finally, if you need a stabiliser that can support a heavier professional video camera, choose the Moza Air 2 3-Axis Gimbal Stabiliser. It can support a camera weight of up to 9.25 pounds.
Looking for a wedding video editor?
Get a free quote within 24 hours!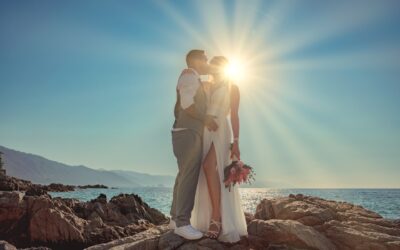 It's not just wedding clients looking for the ideal photographer or videographer. Professionals have to go through the same process in order to book events consistently. So, do you know who your ideal client is? Even more importantly, do you know how to reach out and...