While getting the best professional video camera for weddings is of paramount importance, there are additional pieces of equipment you'll need to do a good job. In the absence of quality hardware, you'll be wondering how to properly edit a wedding video.
Even if you outsource the task to a professional, the quality of the footage will play a key role. Apart from capturing a beautiful picture, you will also have to take care of the sound to give your clients a spectacular wedding video. Crisp, clear and consistent sound can be captured through the selection of the right microphone. Here are a few tips, as well as several models professional videographers should explore.
How to Select the Best Wedding Microphone
The best professional video camera for weddings will come with a quality built-in microphone but you can't rely solely on this piece of equipment. External cameras and wearable tech are essential for certain aspects of the ceremony.
If you're shooting an outdoor wedding, for example, you'll find it almost impossible to capture voices and speeches without a quality external mic. Even if you know how to properly edit a wedding video, you'll achieve very little in the absence of properly recorded sound. To get the right microphone, you will need to consider several essentials:
Venue specifics: You need to have a suitable microphone for every type of venue where a wedding could be taking place. A trendy wedding at a fashionable bistro isn't the same as an outdoor wedding. Both of these venues come with specific challenges in terms of capturing quality sound.
Camera specifics: What type of wedding video camera are you using? What are the specifics of the built-in microphone? If you're working with professional equipment, you'll have a less pronounced need to invest in an expensive mic than if your camera is less expensive and functional.
Budget considerations: Just like the best professional video camera for weddings, a professional mic can be quite expensive. It's a good idea to set a budget in advance. This way, you'll limit the number of options you'll have to explore and compare to each other.
Backup plans: Other than a microphone, you may also want to consider the purchase of a voice recording device. Many things can go wrong while you're attempting to capture the wedding audio. A backup recording will save the footage you've created, even if something happens with the original audio. Consider getting such a device alongside the external microphone.
A Few of the Best Professional Wedding Microphones
Whether you know how to properly edit a wedding video or you plan to outsource the process, it's imperative to invest in a good camera and a good microphone. The following list will pinpoint some of the best choices in several price categories, making it easier for you to select the product that corresponds to all of your requirements.
Best Wireless Lapel Mic: Sennheiser EW D1-ME3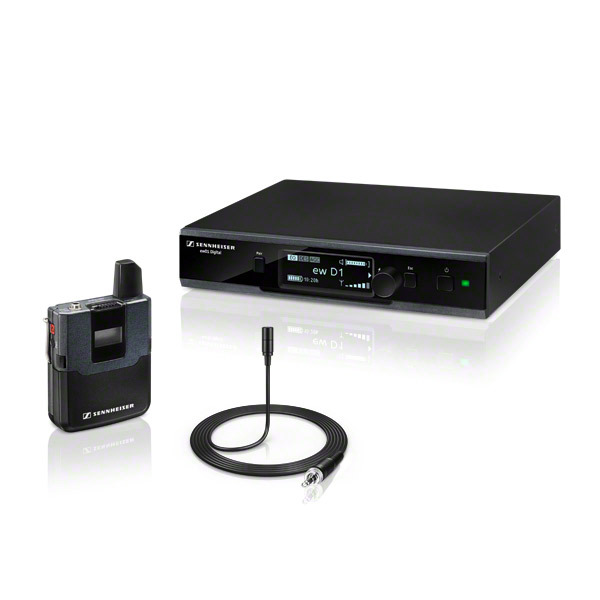 If you plan to put a mic on the DJ or the groom, you'll need a wireless piece of equipment, Sennheiser is a popular brand in the world of professional audio equipment, hence the recommendation. The handheld wireless microphone is a professional clip-on device that's small and unobtrusive. It allows for automatic frequency management and features up to 15 compatible channels.
The intelligent channel backup prevents interferences and maintains the quality of the audio. There are several cool audio effects worth pointing out – equalizer, gain control and de-esser are a few of the most prominent characteristics.
Sennheiser EW D1-ME3 has an iOS and Android-compatible app for remote control and monitoring of the entire system. You can find this microphone for approximately 550 dollars on Amazon and several other ecommerce sites.
Best Microphone for Use with DSLR Cameras: Rode VideoMic Pro Compact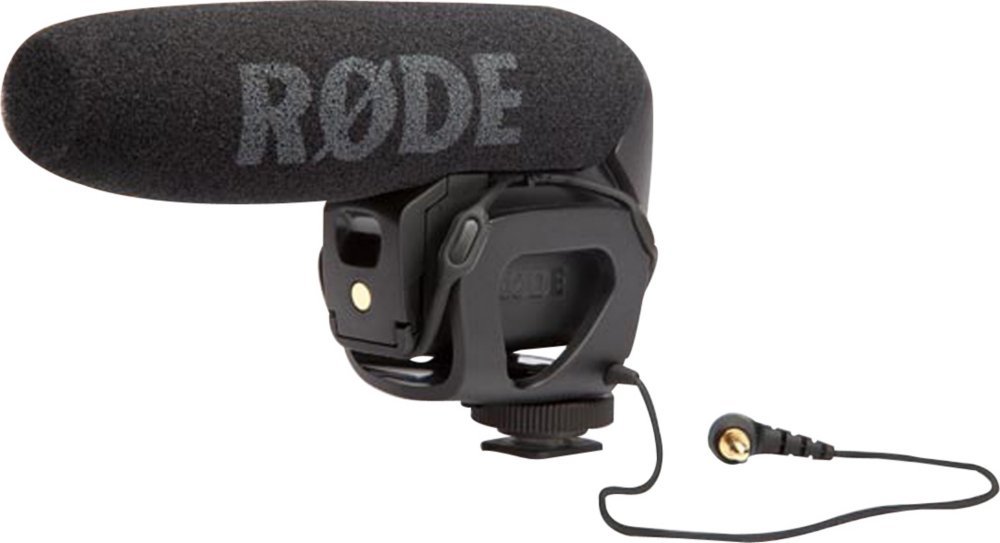 Currently available at 229 dollars from Amazon, this microphone is a great choice if you're looking for an excellent price to quality ratio. This is a high quality shotgun condenser microphone that's also ultra-compact and great for carrying around.
The kit features integrated shock mounting and a built-in windscreen. The second feature makes the microphone a good choice for outdoor recording. The design enables the microphone to capture audio from the front and minimise noise from the sides. It is once again a good choice for recording spoken word.
You can also use it to do mini interviews with the guests or to capture the reactions of the bride and the groom. A few other key characteristics worth mentioning include three-way level control, a nine-volt battery ensuring up to 70 hours of operational time, a 3.5mm stereo output, two-step high pass filter and three-position level control.
Best for Outdoor Use: Rode SVM VideoMic On-Camera Microphone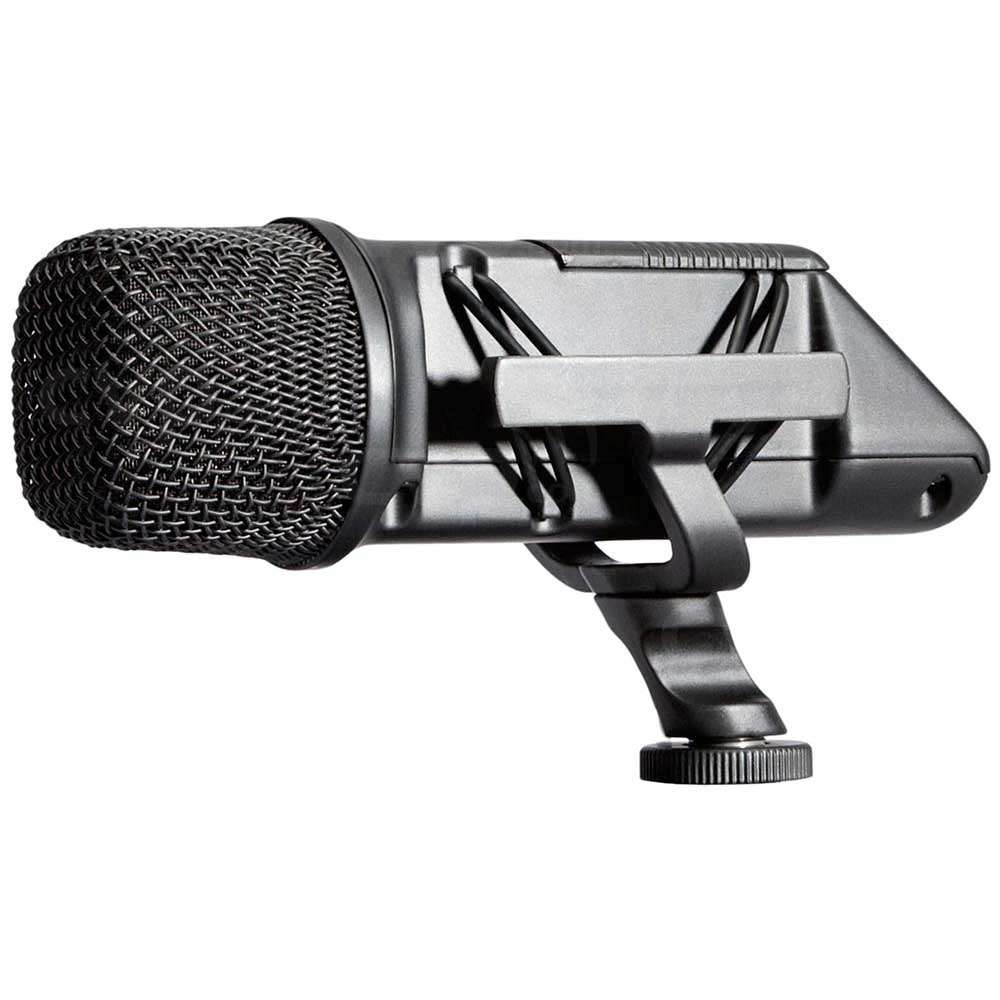 To capture ambient sounds, music and the overall feel of the celebration, you'll need a microphone like this one. The Rode SVM VideoMic is not a good choice for dialogue and speeches but the mic does wonderfully well with all other kinds of sound. The microphone features two high resolution capsules, a built-in shock system and a high pass filter. The construction is solid and the microphone fits well on the top of a DSLR camera.
A few additional noteworthy features include a built-in windscreen, a nine-volt battery, low noise circuitry, an integrated cold-shoe mount and a 3.5mm output. Rode SVM VideoMic is currently available for 162 dollars on Amazon. If you are looking for a more affordable ambient microphone, this choice will definitely please.
To make things simpler, here's some information about the three microphones suggested here (the table presents key specs to simplify the comparison process):
| | | | |
| --- | --- | --- | --- |
|   | Sennheiser EW D1-ME3 | Rode VideoMic Pro Compact | Rode SVM VideoMic |
| Price | $550 | $229 | $162 |
| Type | Wireless lapel | Shotgun mic | On-camera mic |
| Direction | Omnidirectional | From the front | Omnidirectional |
| Operating Time | 11 hours | N/A | N/A |
| Size | 13.9 x 3.5 x 16.8 in | 10.5 x 2.2 x 5.2 in | 10.8 x 3 x 5 in |
| Weight | clip-on lightweight mic | 3.04 ounces | 1 pound |
Conclusion
Professional wedding microphones come in all shapes and sizes. Even if you have a smaller budget to dedicate to the purchase, you can still come across an excellent piece of equipment. Learning how to properly edit a wedding video is essential in this line of work but understand that you can't do a lot in the absence of proper input. This is why your first step should be getting the right equipment.
Take some time, do the research and even ask colleagues for opinions. Compare options side by side to figure out which one is right for your camera and your wedding videography crew.
Looking for a wedding video editor?
Get a free quote within 24 hours!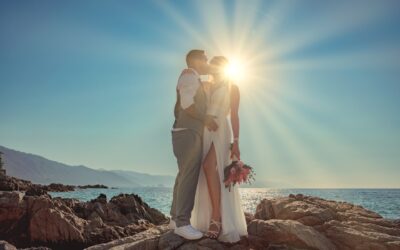 It's not just wedding clients looking for the ideal photographer or videographer. Professionals have to go through the same process in order to book events consistently. So, do you know who your ideal client is? Even more importantly, do you know how to reach out and...