You'll have to make numerous important decisions when interacting with clients. Choosing the right style and the right equipment for the video shoot are two of the most important considerations. As a wedding videographer, however, you'll also be responsible for giving your services a price tag.
What are the best wedding video price packages for your clients? Answering the question is difficult if you don't have enough experience. How much should you charge for your services? Is the price excessive or set too low? What does it take to strike the balance between an optimal price and optimal quality ratio?
The following guide will acquaint you with the essentials you have to consider when determining your wedding video price packages.
Wedding Video Cost: How Is It Determined?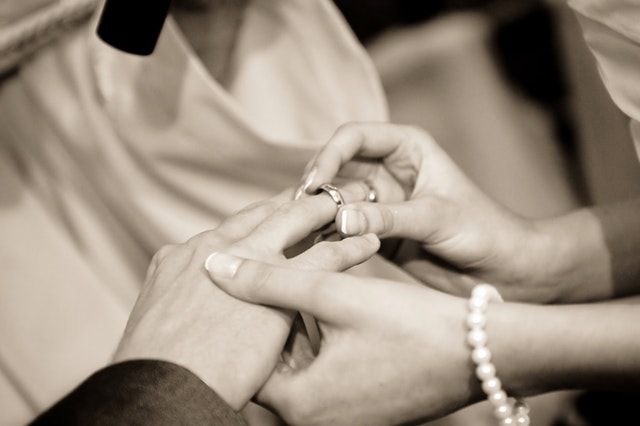 Just like in any other business, you will have to base prices on the cost of producing a wedding video. As you develop your practice, you'll have a lot more insight into how much production costs.
Wedding video costs vary greatly from the interaction with one client to another. The wedding venue, the costs that will be covered by the client (transportation, accommodation), the anticipated wedding and the specifics of the equipment you'll have to bring to the venue will all affect the cost.
You'll also have to think about additional service provision. Will you be giving your clients a trailer or a live streaming option? Who's going to be doing the editing? Will you outsource this?
If you're going to outsource the wedding video editing, you'll have to know how much such assistance is going to cost you.
Thus, it's best to develop several distinctive packages. The least expensive one will offer solely basic services and it will come with limitations. Customers who are interested in more comprehensive wedding videography services will need to be prepared to pay the price.
Factors That Affect Wedding Video Price Packages
A few factors play more important role than others when it comes to setting your price.
The first factor is time. How many hours will you be dedicating to shooting the wedding? Will you be present during the preparations, the ceremony and the reception itself? Let your clients know this is probably the biggest factor that will contribute to the price of the service.
How many videographers will attend the event? A team of several people will incur higher production costs. If your team doesn't consist of multiple people, you'll also have to outsource.
The travel linked to getting to the wedding venue is also important and so are the extras. Some of these extras include creating drone footage, ensuring a live video stream during the wedding, creating a social media and a teaser video, etc.
Based on analysis of current packages, the average cost of a wedding video in the UK is £1,140  and $2,000 in the US.
Packages, however, vary from one region to another. Some packages cost as little as £599 / $800 USD. Such packages could be missing many elements and they're not a good choice.
Some of the most extensive packages could go above £5,000 or $6,500. The key here is to offer clients variety and several price ranges to choose among. An occasional discount could also be beneficial, especially if the couple is trying to organize a wedding on a limited budget.
Tips on pricing as a Wedding Videographer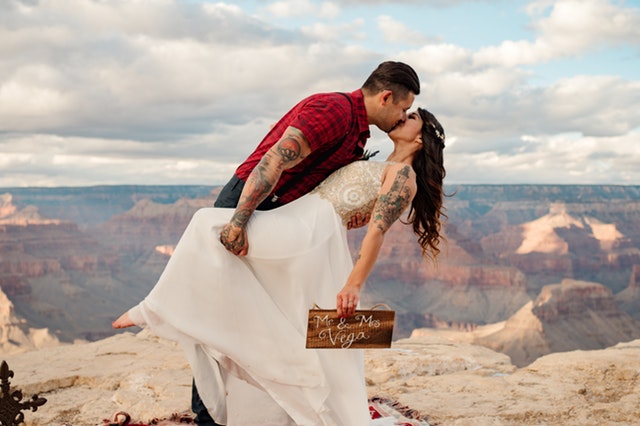 You have all the freedom in the world to set your wedding video price packages. Your experience and the size of the clientele, however, will be determining for the adequacy of the pricing decisions you've made.
A newbie videographer will typically have to start with a more affordable service in order to build their reputation. As the number of satisfied clients increases and word of mouth promotion turns into a real thing, a videographer may reconsider their previous pricing decisions.
The easiest way to determine the price is to start with a basic package that's based on single camera coverage, a video length of up to 60 minutes, light provision, editing and post-production (music included).
Calculating the cost of offering your clients this type of service is simple, even if you don't have a lot of experience. It's also a good idea to check out what other wedding videographers in the area have to offer.
Wedding videography can be a pretty competitive business. Thus, if you overprice your services, you'll miss on many important opportunities to attract new clients.
Making your services much more affordable than what others charge their clients isn't a good idea, either. Clients will question your competence and your knowledge if you sell yourself short in an attempt to beat the competition.
Finally, make sure that custom package creation is available to address the needs of clients who are interested in a very specific service. You should also create a personalized offer that's outside of the standard price range.
Final Verdict: Pricing Matters!
Even if you're the best wedding videographer out there, you'll find it difficult to attract new clients if your services are overpriced.
The pricing decision ranks among the most essential ones for the success of your business. Don't rush it and use logical arguments to set the wedding video price packages.
Input and feedback from your clients can also be beneficial to determine if you've missed the mark. You can adjust the price of your services up or down, depending on the current trends and popularity of your business.
There's no universal rule for setting the price of a quality wedding video. Come up with a questionnaire you can discuss with your clients to determine how much the production is going to cost you.
Once you have all of the information you need, you can either direct your customers to the appropriate package or you could give them a custom quote.
Looking for a wedding video editor?
Get a free quote within 24 hours!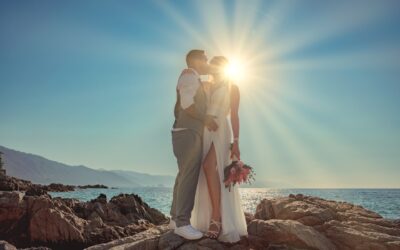 It's not just wedding clients looking for the ideal photographer or videographer. Professionals have to go through the same process in order to book events consistently. So, do you know who your ideal client is? Even more importantly, do you know how to reach out and...