Unless you're a pro and you have the necessary hardware, software and time, outsourcing wedding video editing will make a lot of sense.
This is a cost-efficient possibility that will help you give your customers a stellar outcome every single time. Also, you'll be free to focus on what you do best and somebody else will handle the wedding video editing.
So, how much does wedding video editing cost?
This is one of the most important questions to ask. And, based on the information, you can set the price of your services and pick the editing package that makes the most financial sense for you.
Here are our prices before we break down the cost and add-ons: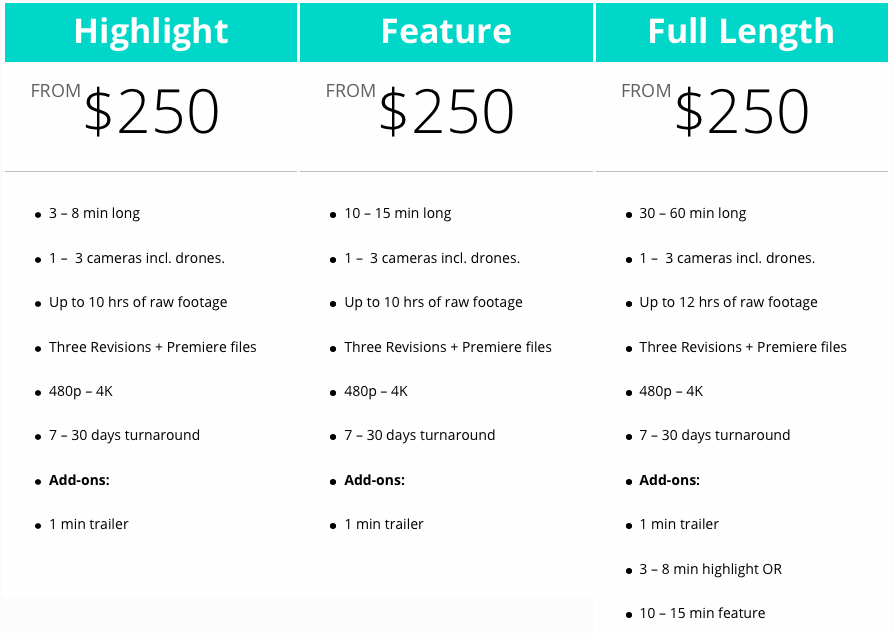 The complete list is under our wedding video editing prices.
Reasons to Outsource Wedding Video Editing
If you don't have the skills and the knowledge to do the wedding video editing on your own, you'll need to hire someone to handle the task. However, when a wedding videography business is just getting started, employing someone full time to edit videos is not going to make a lot of sense.
Therefore, you will outsource wedding video editing on a per-need basis. Also, you should know that you only pay whenever work is done on the respective video. And, that's it!
Therefore, it is important to know that this decision makes a lot of financial sense and it also contributes to impeccable film quality.
Furthermore, it's also very important to put some emphasis on specialization. And, there's really no need to attempt learning a bit about everything. In fact, the truth is that you will be wasting too much time on attempts to edit, while you could be creating footage for yet another client.
The Cost of Wedding Video Editing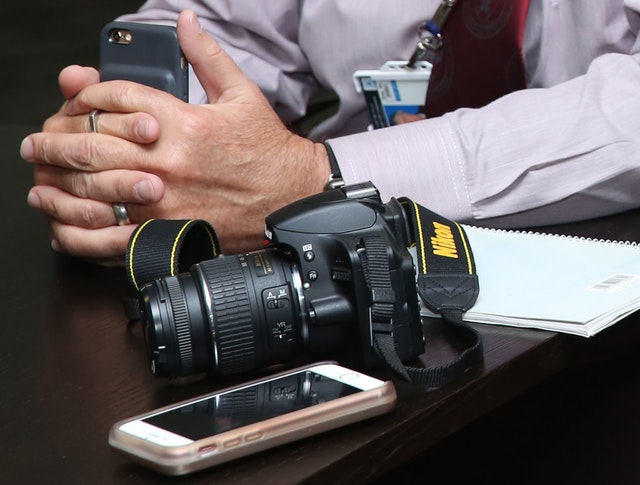 So, how much does it cost to have your wedding video editing outsourced?
The answer depends on several things. And, every post-production company has its specific pricing structure. Therefore, when you work with one company all the time, you will benefit from additional discounts. So, ask about such opportunities!
Also, the length of the film, the creative approach you plan to undertake, whether you want special effects and the number of times the video is returned for additional work, will also have an effect on the final cost of post-production.
So, depending on the situation, you may have to pay more if you have extra-short turnaround time and you want a certain type of editing software to be utilized.
Clear Communication in Advance is Crucial!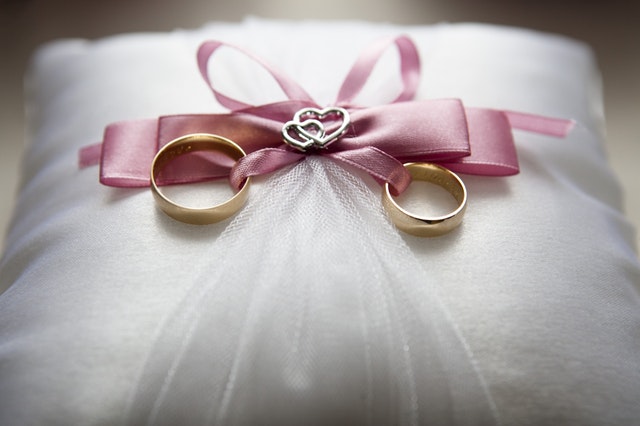 To be on the safe side, get multiple quotes from different service providers. This way, you will know how much you will have to spend on wedding video editing.
Also, reputable industry representatives will give you a calculation that includes all the charges, the fees, and the eventual discounts. Therefore, make sure there are no hidden charges that could potentially pop up after you've initiated work.
Furthermore, keep in mind that the most inexpensive option on the market isn't always the best one. And, very often, you will have to pay extra to fix inferior work. So, a good price to quality ratio is the one thing you should be looking for.
So, take some time to explore the options and to understand enough about the potential partnership. The cost of the wedding video editing is just one of the factors you'll have to examine. And, as a wedding videographer or bride and groom, you should also think about other essentials.
Looking for a wedding video editor?
Get a free quote within 24 hours!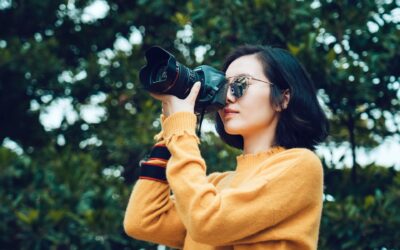 Those first business steps are exciting and terrifying in equal measures. That's why business tips for wedding photographers and videographers can come in handy. Some of the most valuable recommendations revolve around marketing and building one's reputation....