Having the right photo or wedding video gear is one of the essentials for growing your studio and giving your clients exactly what they're looking for.
Whether you're a videographer, a photographer or both, you'll have to invest in certain kinds of equipment. A high quality camera and lenses obviously rank among the biggest essentials but there are other "tools of the trade" that photographers and videographers will also need.
The following guide will show you some of the most important kinds of photography and videography gear you'll need over the course of your career.
Most Important Wedding Video Gear
Shooting wedding videos is dependent on several things. Light and stability are two of the biggest essentials. Here are some videography gear types that will enable the creation of beautiful outcomes for customers, regardless of the conditions.
Camera and Lenses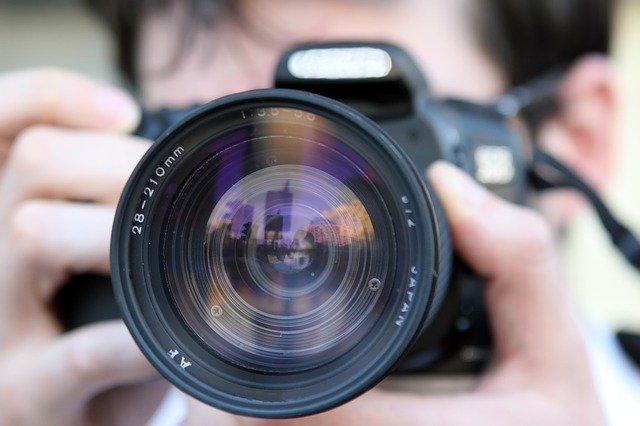 While this one is an obvious, we can't skip the primary types of wedding video gear.
Cameras and lenses deserve posts of their own and we've already written such (check that link). Most videographers have at least a few cameras and a complete set of lenses. These enable the shooting of close-ups, beautiful landscapes and bright colors.
Even if you're the only videographer in the studio, you need to have two cameras. Technical issues can occur, even if you're using brand new equipment. In such instances, having a backup can save the day and your reputation.
Stabilization Equipment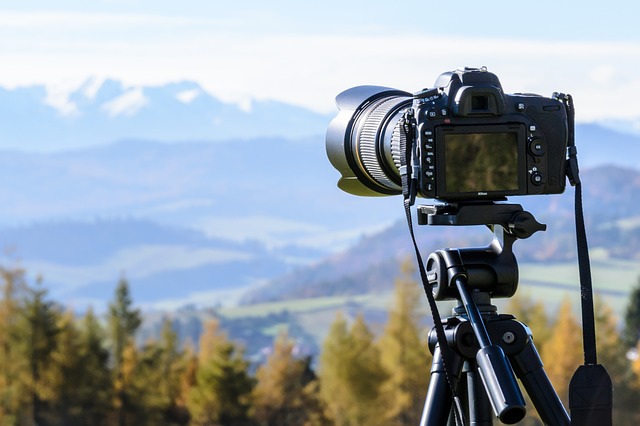 The market features many different kinds of video stabilizing equipment. The most basic choice is a tripod but it's not the only possibility.
A good tripod has to be stable, lightweight and portable. Adjustable heights are also required to help you capture footage from different angles.
Good tripods have fluid heads and they're compatible with more than one kind of camera. When it comes to other features and specifications, choose those on the basis of your individual preferences and your videography style.
Other types of stabilization equipment suitable for videographers include monopods, handheld stabilizers and gimbals.
Monopods are usually lighter than tripods and they're great for moving around while also enjoying the stabilizing effect.
Handheld stabilizers are perfect for shooting a reception. They give you the most mobility without compromising the stability of the footage. Using a handheld stabilizer also makes it easier to capture the first wedding dance and some of the fun moments that will take place between guests.
Lights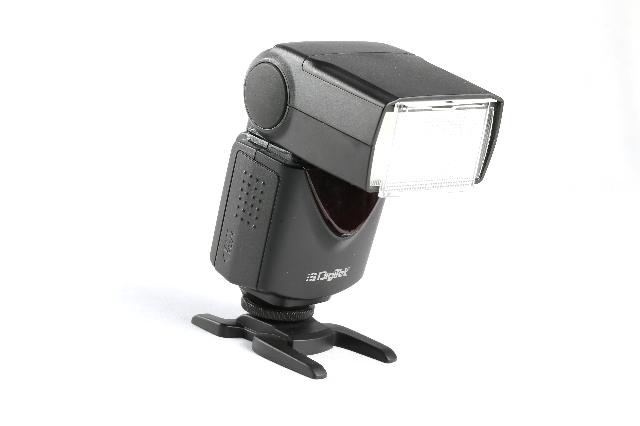 You cannot rely on the venue lights to ensure impeccable illumination.
As a wedding videographer, you need to have at least one external flash to add to your camera. A projector that illuminates the dancefloor is another good idea.
You don't always have to take lights everywhere you go. Most videographers visit wedding venues in advance to check out the conditions. Based on the lights available there and the time of the day during which the wedding is going to be taking place, a videographer can decide whether to bring additional lights.
Audio Equipment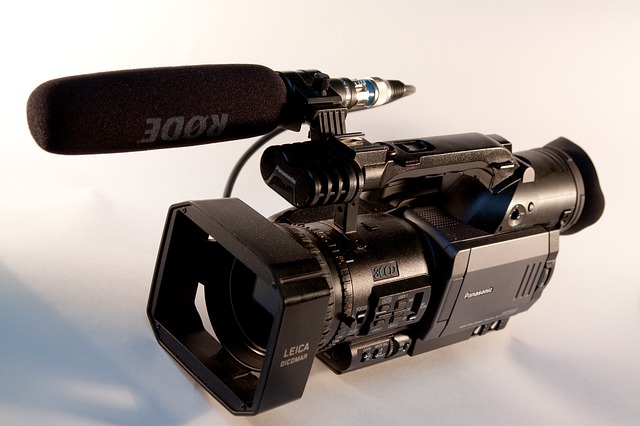 There are two types of wedding video gear aimed at ensuring optimal audio.
The first one is a microphone.
Some cameras cannot guarantee high quality audio. This is especially true for DSLR cameras where the focus falls predominantly on the visual. Camcoders tend to have better built-in microphones but external audio equipment is still a good idea.
There's always a risk of something going wrong with the camera audio. In such instances, you'll need a backup.
That's what a recorder is also for.
An audio recorder is such a versatile piece of equipment. It has a built-in microphone and it also allows for the plugging-in of an external mic. You can also plug in a soundboard, especially if you're working with a great wedding DJ.
Quick Release Systems
Very often, wedding videographers have to make quick switches between different kinds of gear. In such instances, a quick release system can prove to be very beneficial.
Quick release systems are very cost-efficient. The system's plate remains attached to the camera, making it very easy to disconnect it and snap it on a tripod or a handheld stabilizer.
Cases and Backpacks
A wedding videographer needs to remain mobile throughout the event. Carrying a large case around isn't the most practical option for doing a good job.
Every wedding videographer needs a good carrying case or a backpack. There are also messenger-style bags that are comfortable and that can carry at least one camera and a couple of lenses.
When looking for a carrying case or a backpack, look for padded straps and internal dividers allowing you to customize the space. A tripod attachment hook or strap will also be needed to have everything essential by your side.
Other Types of Essential Wedding Video Gear
The equipment mentioned above is the most important.
You should also consider some of the following to add to your gear kit:
SD cards and USB flash drives
A hard drive and a laptop
Filters: some of the essential varieties include UV filters, ND filters, polarizers, diffusion and color filters
Batteries
A simple set of tools: a wrench, a screwdriver and a multi-purpose tool can always come in handy when you're working with videography equipment
Audio and video cables
A slider
Essential Wedding Photography Gear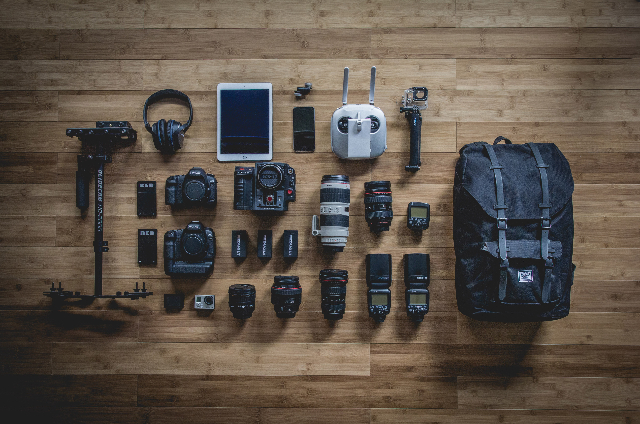 Photographers need some additional types of equipment on top of cameras, lights, carrying cases and tripods.
Let's check out some of the additional types of tools and products a wedding videographer would need.
Lenses
Let's check out the types of lenses that photographers will need (not all videographers require such a variety).
Some of the essential types include a medium-zoom lens, telephoto lens, prime and wide-angle lens.
The final two options don't rank among the essentials for capturing a wedding but they're nice to have (especially if you want to give your clients a bit of variety).
Of all lenses listed above, the medium-zoom is probably the most versatile piece that all photographers need to have. The focal lens is ideal for capturing portraits, as well as candid moments. If you want to capture the event properly from a distance, you will need at least one telephoto lens.
Remote Triggers
Obviously not an essential but a great piece to have!
A remote trigger ensures the stability of the camera, it allows for some creative experiments to be carried out in the most professional way (long exposure photographs, for example) and in some instances, you will get to be away from the camera (when the remote trigger has wireless connectivity).
On top of that, some remote triggers give you access to additional useful functionalities.
Some of the great capabilities of such photography equipment types include a light trigger, remote control of various camera settings and an intervalometer.
Flash Diffuser
As the name suggests, a flash diffuser helps diffuse the concentrated light of an external flash or a projector.
Some photographers find this kind of equipment to be particularly useful and beneficial.
A flash diffuser helps you enjoy proper illumination while making the light softer. There are many different varieties to choose among – bounce flashes, diffusion caps that are mounted on the camera itself, domes, soft boxes, etc.
Using a flash diffuser is easy, these are pretty cheap and the product can result in beautiful soft shadows instead of harsh ones. If you do a bit of online search, you'll come across comparison photos of the same object shot with and without a diffuser. The difference is easy to see.
Other Types of Equipment
There are several non-essential types of photography equipment that are nice to have but not mandatory. Some of these items include:
A reflector
A grey card – a nifty little tool for getting optimal white balance
Batteries and battery grips
Super clamps to hold lights in place
A lens cleaning kit
Props that the bride and the groom can use in the photo shoot (depending on the types of photography services you offer)
Conclusion
Defining the scope of services you'll be offering is going to be essential for the selection of the right kinds of photography and wedding videography gear.
You can start out small with the basic pieces of equipment – two cameras, lenses, a tripod and a flash. As your business grows and you get a better idea about your client needs, you can continue adding new pieces to the toolkit.
It's also very important to understand that more expensive does not necessarily mean better.
There are certain types of photography and videography gear you shouldn't make a compromise with. Camera bodies and lenses rank among these kinds of equipment.
For accessories, however, you don't really need to stick to a brand.
Look for durability, functionality and a good price to quality ratio. Some inexpensive accessories can prove to be a much better addition to your toolkit than their expensive and branded counterparts.
Finally, remember that you should always be prepared for emergencies. It's much better to have a few spares and not need them than to run into a difficult situation that you're not prepared to address.
Looking for a wedding video editor?
Get a free quote within 24 hours!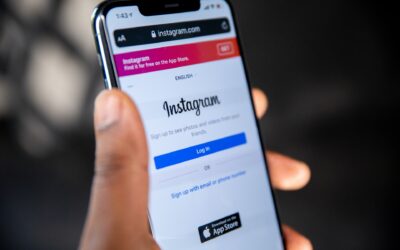 Is there any social network that's better suited for marketing your wedding photography or videography than Instagram? Not only is it 100 percent visual, Instagram also makes it very easy to reach a targeted audience and guarantee conversions. If you're wondering...