Shooting a wedding video requires a lot of creativity and the possession of the right equipment. And, wedding video cameras are just the beginning. Also, there are several other key essentials a videographer should have to do a good job.
The Number of Wedding Video Cameras
Can you be a successful wedding videographer if you have just one wedding video camera? In fact, most professionals will tell you that attempting to shoot a wedding video with a single camera is going to be a difficult task. Furthermore, you have to be prepared for emergencies, plus, there will be all kinds of things to capture during the wedding day.
So, if you're serious about building a career in the field and giving your clients a top-notch outcome every single time, consider investing in a second, or even more wedding video cameras. Therefore, here is an article talking about some of the best models for 2020.
Tripod and Stabilization
Even if you're using a DSLR camera to shoot wedding videos, you'll still have to consider stabilization occasionally. Therefore, every wedding videographer needs a tripod.
Here is a list of the best gimbals and stablisers for wedding videos.
Furthermore, there are other stabilization tools on the market, but the tripod is the absolute minimum in the field.
Also, monopods and sliders are also worth considering, especially if you find the job enjoyable and you want to keep on creating wedding videos in the years to come. Furthermore, look for a lightweight, yet sturdy tripod. And, it needs to have a good, fluid head that makes the movement smooth, and that can support the weight of each of your wedding video cameras.
A Microphone and Other Sound Gear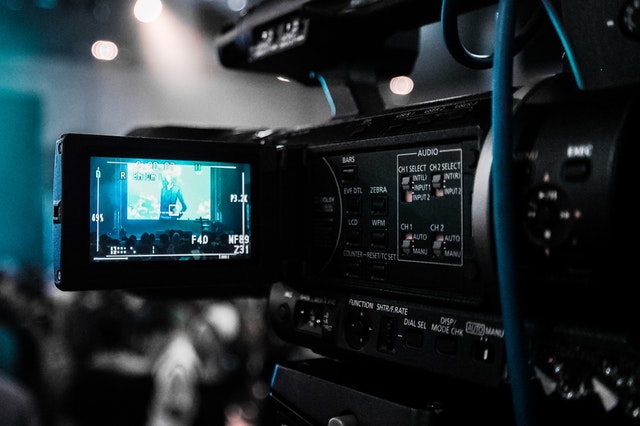 When learning how to shoot a wedding video, you will find out that the quality of the sound is as important as the quality of the picture. Also, you can't just rely on nature to give you the best possible conditions. Therefore, high-quality audio equipment is something that you need to bring to every wedding shoot.
While some of the videos are going to feature sound effects and wedding music, you will also want to present the natural sound here and there. In order to have a worthy representation, you'll need to invest in at least one high-quality external microphone. There are some wedding videographers who go as far as having a mic on both the bride and the groom. Such TV-style microphones can capture interesting conversations and intimate moments that will add a lot of warmth and authenticity to the final video.
A Good Laptop and Editing Software
Even if you outsource wedding video editing, you should be capable of handling at least basic tasks on your own. Once you have the raw footage, you can do a bit of editing on your own. For the purpose, you need high-qualityty laptop and some editing equipment. When looking for a good computer, always examine the video card settings, the memory and the RAM specifications. You need a laptop that is fast and that works well with visuals.
Carrying Equipment

A final essential that doesn't have a lot to do with video quality (but with convenience) is the carrying gear. Wedding videographers will often have to travel a lot, shoot at hardly accessible locations (like a rocky beach) and switch between different pieces of tech gear through the night. If you don't have the right carrying case, surviving through one wedding shoot is going to be a challenging task.
Whether you opt for a backpack or another type of case is up to you. It should come with a convenient handle and with a lot of padding to protect the sensitive equipment. Don't underestimate the importance of high quality carrying cases and invest in good ones. Saving some money on such supplies can cost you a lot in the long run.
Looking for a wedding video editor?
Get a free quote within 24 hours!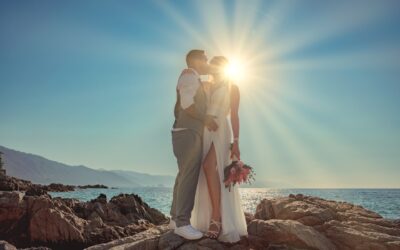 It's not just wedding clients looking for the ideal photographer or videographer. Professionals have to go through the same process in order to book events consistently. So, do you know who your ideal client is? Even more importantly, do you know how to reach out and...