Shooting an engagement video isn't the same as capturing the actual wedding. You can view this session as a preparation for the grand event. The atmosphere is a lot more relaxed. The shoot is going to be casual, providing perfect opportunities to get to know the bride and groom better.
Due to the nature of the shoot itself, it's important to prepare for the engagement session accordingly.
As always, you need to discuss the specifics with the bride and groom in advance. Chances are that the couple has some idea about what they want to accomplish with that video. Once you have an overview of the concept, it's up to you to decide how to execute.
If you don't have a lot of experience with shooting an engagement video, the following practical tips can come in handy.
Understand the Specifics of the Engagement Session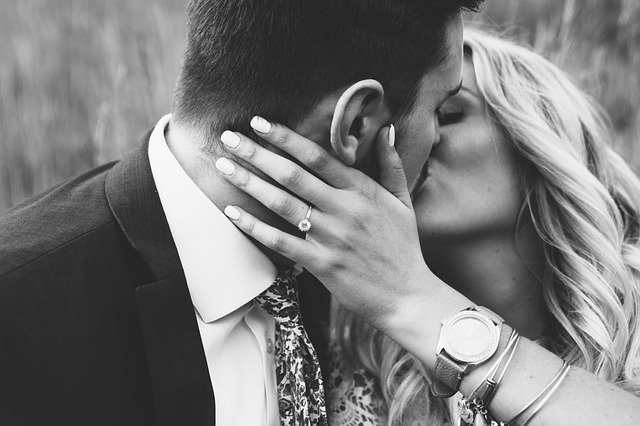 The engagement session is usually scheduled to take place over the course of an hour or two. Some couples want photos, some couples want a quick video and some want both.
It's up to the bride and groom to decide how they're going to get dressed and where the session will take place. As a professional, you can make some recommendations in terms of beautiful scenery and good lighting.
The engagement session is a lot more relaxed than the wedding ceremony. Usually, the bride and groom will be dressed casually and they'll pose or interact in a certain way. Some couples don't really have a masterplan. Rather, they'd improvise and have a bit of fun.
This is your first chance to interact with the couple in a professional setting before the wedding day arrives. Use this opportunity to get to know them better and find out what style of directing works best. You can also learn about their stylistic preferences and aesthetics. This way, you will deliver a wedding video that both will love.
Provide Some Good Advice on Shooting an Engagement Video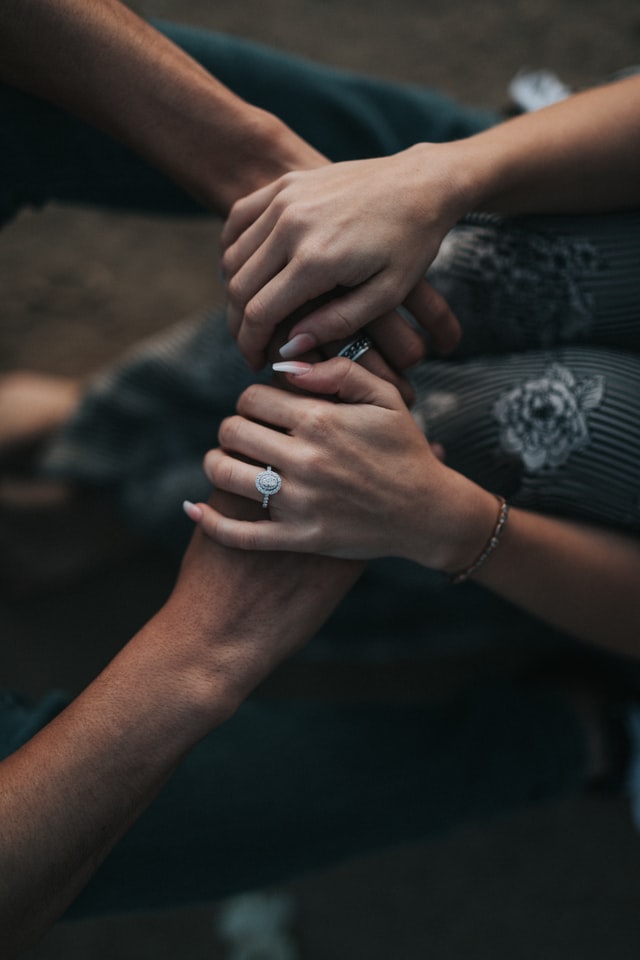 When they come to you for a preliminary consultation, many couples will ask if they need an engagement video shoot at all.
That really depends on the preferences of the bride and groom and you should let them know.
The purpose of the engagement video shoot is to have a bit of fun in an informal setting. It can also be viewed as a rehearsal for the wedding.
Some couples end up creating a teaser that they end up using with digital wedding invitations. An engagement video shoot can also create some lovely footage for use on social media.
When consulting clients, ask them what they think about the engagement shoot and how they're going to use the footage. By listening to their answers, you'll get a good idea about the most adequate recommendation to make.
Also, you can use the chat to determine pricing for the engagement shoot. This session is going to be a lot less expensive than the wedding itself and the fee will depend on the amount of time dedicated to the shoot and the level of post-production work.
Keep It Natural and Don't Overdirect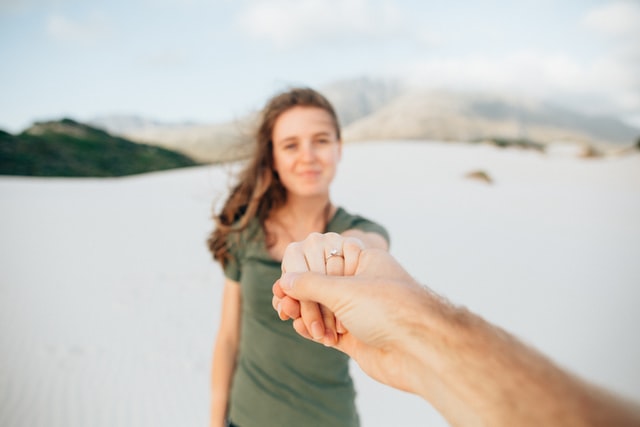 Shooting an engagement video will often be a couple's first opportunity to be filmed.
As a result, many brides and grooms will have no idea about how to act or what do when the camera is in front of them.
Again, the shoot provides chances to get to know each other well and to increase effectiveness on the wedding day itself.
Since you are the professional, it will be up to you to provide shy clients with a bit of guidance.
It's a good idea to have a couple of shot scenarios in mind. Share those with your clients and let them decide about the outcome they'd want to get.
And while providing a bit of guidance is always good to keep things focused, make sure you're not directing too much. Overdirecting the engagement shoot will get your clients behaving rather unnaturally. The final outcome would thus end up being stiff and way too superficial.
Your primary task with this shoot is to capture the emotion, the love and the chemistry between two people who are about to get married. Having a very specific scenario in mind isn't going to achieve the outcome.
Take Enough Time to Make Your Clients Comfortable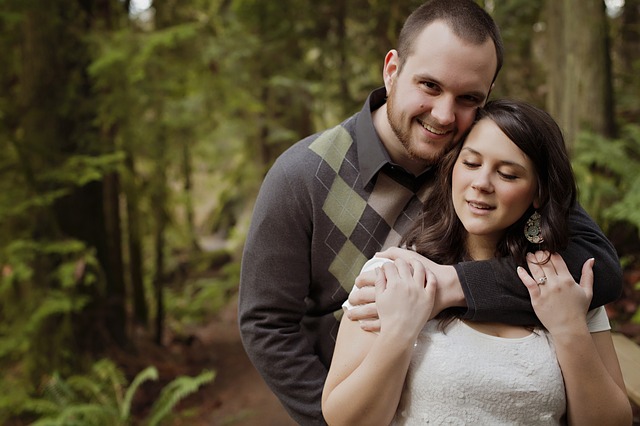 Chances are that you will not end shooting an engagement video in 30 minutes.
While some people are naturals in front of a camera, most aren't.
They will probably act very stiff in the beginning. Your clients will need some time to get used to being filmed. Take your time and make your presence as unobtrusive as possible. If you achieve the goal, you'll end up capturing some genuine emotion and joy on film.
Keep the camera rolling at all times. In the beginning, your clients will act a certain way (and you'll probably end up with a lot of unusable footage). Eventually, however, their interactions will go back to normal and you'll get your chance to capture the very "essence" of their love.
Plan for Some Change in Scenery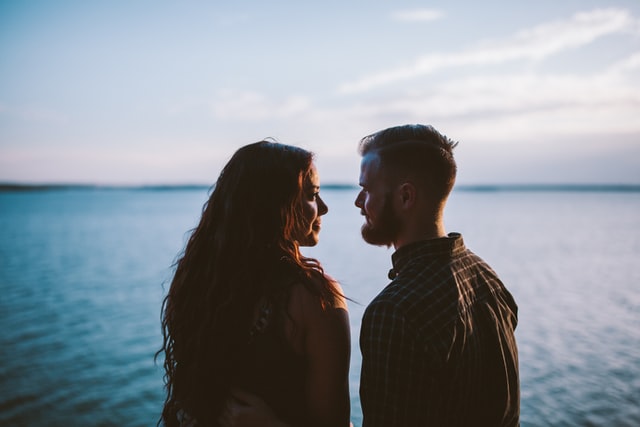 While engagement films are usually very short (think of a trailer rather than an actual movie), they still need to be dynamic and exciting.
To accomplish the goal, you can plan for some change of scenery. A walk on the beach, followed by a kiss in the nearby park and the couple cuddling in front of their brand new home will give your video some dynamic appeal.
Engagement shoots usually occur outdoors but this doesn't have to be the case.
Talk to your clients about places of emotional significance to their relationship. This way, you can narrow down the range of scenery choices. As a videographer, you should probably visit these spots in advance to make sure they're just right. The nature of the venue will also help you determine what kind of videography gear you'll have to bring to the actual shoot.
Storytelling Is Still Important
While engagement videos are brief, they still need to follow the rules of good storytelling.
Here's an example of a four-minute engagement video that does an excellent job at telling a bit more about the bride and the groom:
The choices of outfits, scenery and activity being filmed all reveal something about the relationship between the bride and the groom. There's also a script and some close-ups that the videographer sprinkles throughout the clip.
Don't just improvise and hope for the best.
You need a strong start, something heart-warming in the middle part of the video and a dramatic or endearing end.
The story doesn't need to be the most complex one. You're basically describing the love between two people. it can be short, it can be sweet or it can be very clichéd. What matters is telling the story in a way that captures the very personal nature of the relationship and that makes your clients feel good.
Dedicate Enough Time to Post-Production
You obviously know that short films can be very difficult to put together.
You will have a lot of footage to sort through and you'll have to select just the right moments to fit in a clip of a few minutes.
When planning the deadlines for the execution of the engagement video, make sure you are giving yourself enough time to dedicate to post-production. The amount of work isn't going to be dependent just on the amount of footage you have. Stylistic preferences, filter applications and even special effects should be accounted for.
If post-production isn't your biggest strength, consider outsourcing such work. Not only will working with another professional team save you a lot of time, it will also ensure an excellent outcome that the client will fall in love with every single time.
Learn about Your Clients, Become a Part of Their Story
The final thing you should remember when shooting an engagement video is to communicate with your clients.
You need a bride and groom who trust you and who understand your professional vision.
It can be difficult to achieve such trust on the wedding day, especially if you've never done a project with these clients in advance
The engagement shoot gives you a chance to learn about the bride and the groom. Ask questions. Get involved in their story. Make sure they understand your commitment and your openness to giving them the perfect wedding video.
Speak to your clients and get their input. At the same time, don't be afraid to make creative suggestions when such are needed.
Offering engagement shoots isn't just about expanding your portfolio. Such sessions give you a chance to tailor your packages to the needs of clients. You should definitely recommend such a shoot, especially if the couple is eager to capture every special moment.
Engagement shoots can be a lot of fun for everyone involved. All you have to do is prepare in advance. Doing a bit of homework will simplify the session for everyone involved. You'll save time, you'll capture the footage you want and you'll also enjoy the creative process. It's up to you to take your clients on a ride that will get them ready for the more special day of their lives.
Looking for a wedding video editor?
Get a free quote within 24 hours!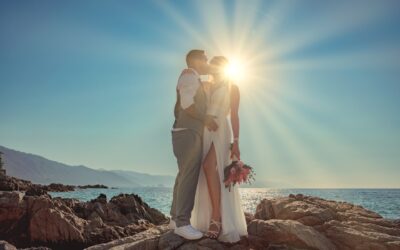 It's not just wedding clients looking for the ideal photographer or videographer. Professionals have to go through the same process in order to book events consistently. So, do you know who your ideal client is? Even more importantly, do you know how to reach out and...