How much should you budget for wedding photography?
As you're doing the financial planning for the big day, you probably want to have clear numbers. Allocating specific amounts to each activity and service provider will give you a good idea about the overall amount you'll need to spend on making the celebration happen.
Wedding photography costs are not fixed.
Various factors will determine just how expensive wedding photography is going to be.
Your budget for wedding photography should account for several things – The style you're interested in, the output you want to receive, the amount of editing that will have to be done and the amount of time that a photographer will spend with you on the big day.
Average Wedding Photography Prices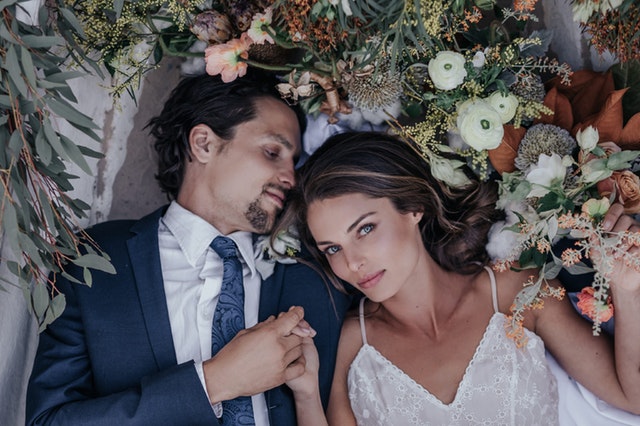 Wedding photography is going to cost anywhere between $1,282 – $3,846 or £1,000 – £3,000
The most expensive packages come with lots of extras (getting the raw footage, watermark-free images, printed copies, etc.).
According to some 2019 research, the average cost of wedding photography in the US is $1,680. The situation isn't that much different in other European countries. This is a service that necessitates the extensive involvement of a professional throughout the day. As a result, photography can contribute a serious amount to the overall wedding budget.
If you want to be on the safe side when doing financial planning for the wedding, do have about $1,900 prepared for photography.
Obviously, you can come up with numerous ways to bring down the expenditure.
Having the sum set aside, however, will give you peace of mind. In the event of discovering an affordable option that you're happy with, you will get to spend the extra money on some other aspect of planning the wedding.
How Much Should You Budget for Wedding Photography?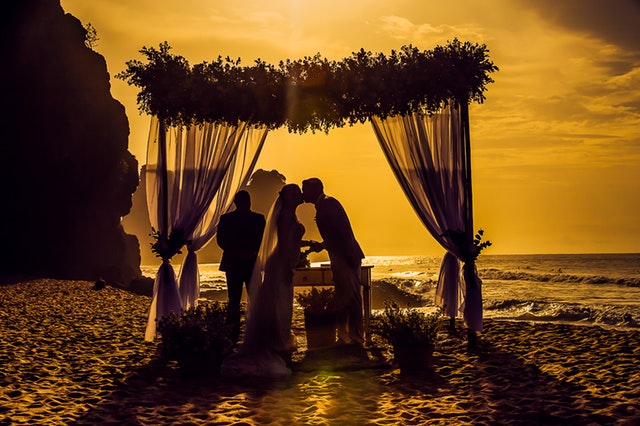 As a general rule of thumb, you should allocate 10 to 20 per cent of the wedding budget to photography.
Having this guideline makes it easier to eliminate offers that are out of reach.
While this is the average, you don't have to go with that guideline.
Some couples put a lot of emphasis on the quality of wedding photos. These couples will be willing to spend more on their professional pictures, reducing another kind of wedding expenditure.
Essentially, there are two factors you have to consider – the overall amount you're going to spend on the wedding and the importance of wedding photography to you.
Why Is Wedding Photography So Expensive?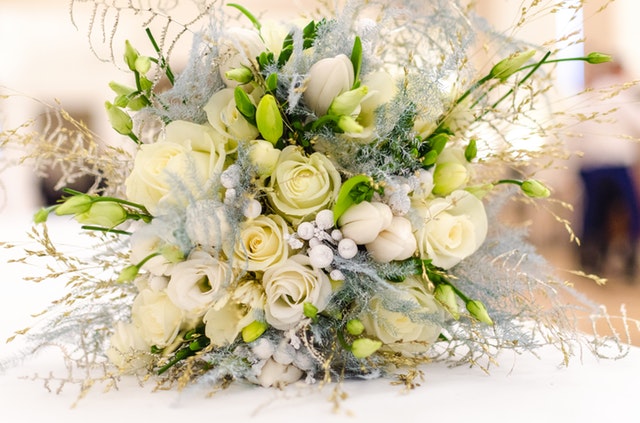 Your budget for wedding photography needs to exceed $1,200 and there's a good reason why the amount is relatively high.
Wedding photography is time-consuming. In addition, the professional who handles the task carries a lot of responsibility to capture all of the special moments in the best possible way.
Photographers invest in their skills, they invest in equipment, editing software and hardware. They also need insurance and depending on where the wedding is taking place, they will have to cover travel and accommodation expenses.
All of these factors are counted towards the price of wedding photography.
As a client, you are also paying for professional experience. People who have been in the field for decades charge more than newbie photographers. That's nothing but natural. While a beginner could give you a beautiful outcome, you're still taking on a risk that stems from the relative inexperience of that professional.
Sure, you can have an amateur or a friend taking pictures of your wedding day.
Such a decision, however, could lead to having all of your shots completely ruined and nothing to account for in the end.
Get Multiple Quotes and Offers to Budget for Wedding Photography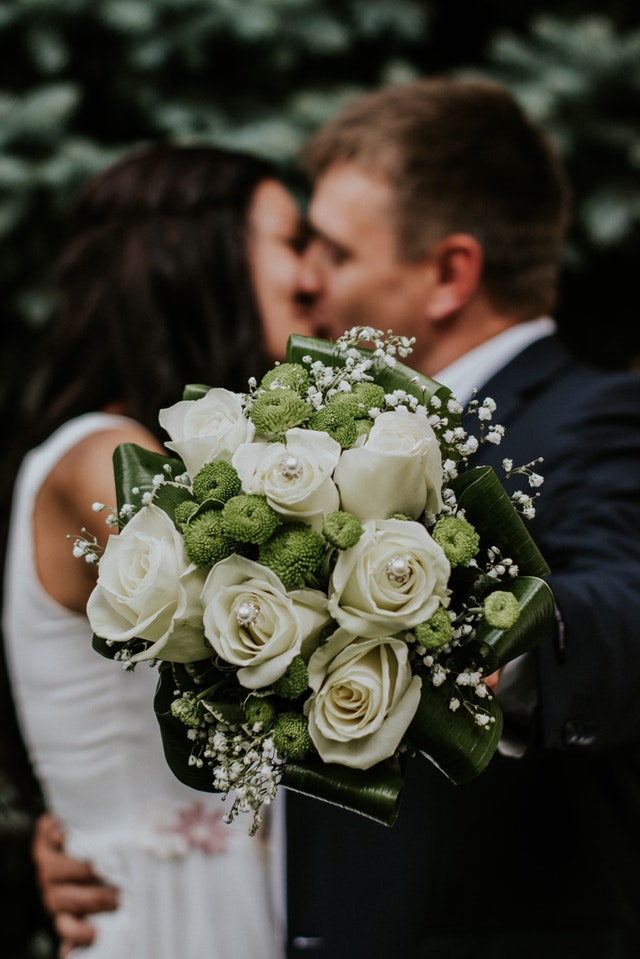 It's already been mentioned that wedding photography services come with very, very different price tags.
In case you haven't done research before and you're completely unaware of the costs, do request quotes from multiple photographers.
Receiving several personalised quotes simplifies the creation of a budget for wedding photography.
Check out the websites of different studios. Make sure that the style and the aesthetics of the pictures come close to what you're looking for. When you identify such professionals, get in touch with them to request a quote.
A good wedding photography quote provides information about all aspects of the interaction. It gives you the final cost, the amount of time the photographer will be spending at the wedding, the number of photographers attending, the number of pictures you will receive and the format. A quote should also list the deadline for receiving the final product.
When you have such documents from several photographers, you can compare them side by side. Do not go for the cheapest offer. Rather, try to identify the best price to quality ratio.
Does a Higher Price Indicate Better Quality?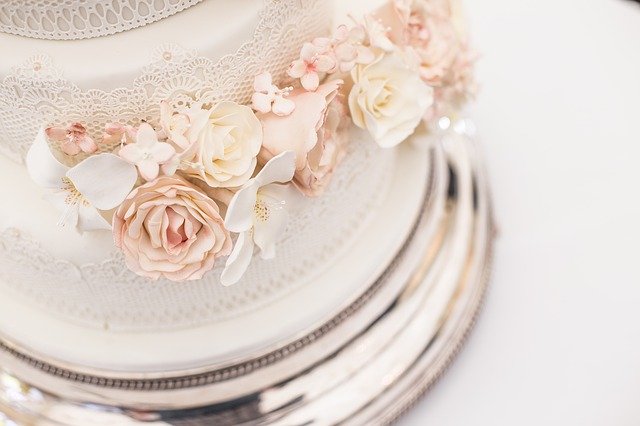 Generally speaking, the answer is yes. This isn't the case in all instances, however.
A high price tag cannot guarantee quality or your complete satisfaction with the final outcome.
Many people who choose to hire newbie photographers are very happy with what they get on a budget.
People who are just starting their career will compensate with enthusiasm and creativity for the lack of experience.
Such photoshoots can result in diversified, beautiful and original pictures you wouldn't get from someone who has decades of experience.
Experienced photographers are more skilled when it comes to overcoming emergencies and dealing with difficult circumstances. It doesn't matter if it rains or shines – You will get some beautiful wedding pictures.
Generally speaking, paying more for wedding photography is linked to a better outcome. This, however, isn't a rule set in stone. If you come across a budget offer that has good client reviews, you can get in touch with the photographer.
Trust your gut when discussing your wedding with a professional and you will know if this is the right photographer for your event.
Finding Good Value for Money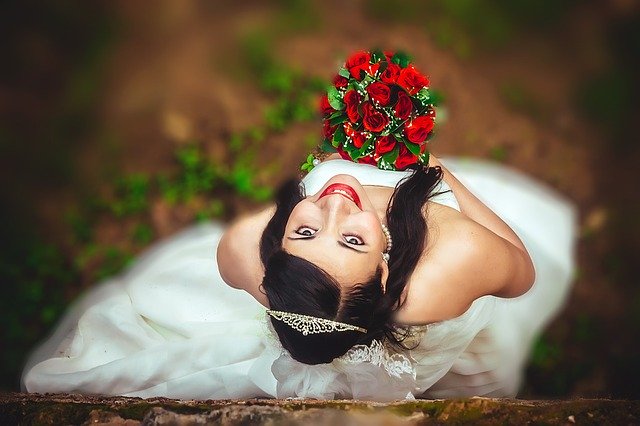 This is the most challenging part of the process.
How can you find a wedding photographer that can give you the dream wedding album without breaking the bank?
The first and the simplest thing you can do is ask for referrals.
Has a friend of yours gotten married recently? Have a coffee with her and inquire about the interaction with the photographer. People who love you will be very honest about professional services that work and those that miss the mark.
Online reviews and testimonials can also be very beneficial.
While some of these may be written for marketing purposes, it's easy to spot genuine reviews written by actual customers.
Look for trends, benefits and shortcomings mentioned by multiple people. If you see numerous clients making the same claim about a professional, you can rest assured that the information is accurate.
The final thing to do is get in touch with the photographer themselves. Draft a list of questions you'd want to ask.
Focus on the cost, the different packages and the specific style that you're interested in. the more information you can provide during such an interaction, the easier it will be for the photographer to offer a personalised package.
Be Careful about Hidden Costs!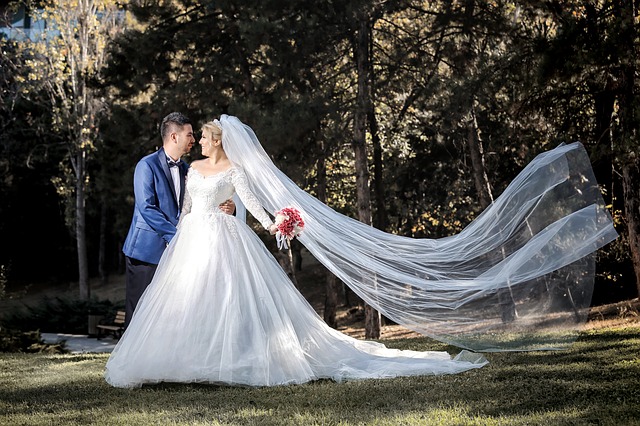 When doing the budget for wedding photography, you should be aware of one final thing – Hidden costs.
There are many wedding photography scams out there. Disreputable service providers can do one of many things to get more money from their clients.
In some instances, couples agree to a certain price, only to receive low quality watermarked images. When asking for the high quality photos themselves, they are asked to pay an additional sum.
Generally speaking, an offer that seems too good to be true probably is.
Before agreeing to anything, have the terms and the conditions of the interaction put down in writing. A contract protects both the client and the wedding photographer. It highlights all aspects of the transactions, the payments, the deadlines and the final output that the client will receive.
An oral agreement can easily be disputed. Don't get fooled by people telling you that the agreement is valid and everything will be sorted out in the aftermath of the wedding.
Do the calculations and if you get an offer that's much more affordable than the others, maintain a healthy dose of scepticism.
Conclusion
Wedding photography is so important – It captures all of the special memories in the best possible way.
Getting quality wedding photography, however, can be costly.
To do effective financial planning, determine how much you're comfortable spending on photography in advance. Asking for a custom package and a quote is another good idea to benefit from a price reduction.
Don't hesitate to get in touch with multiple photographers and to compare their packages side by side. Start researching and contacting professionals early enough. This way, you will benefit from a lot of choice and you could also get access to an early bird price reduction.
Looking for a wedding video editor?
Get a free quote within 24 hours!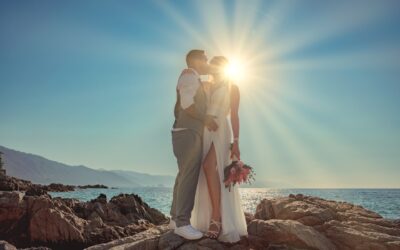 It's not just wedding clients looking for the ideal photographer or videographer. Professionals have to go through the same process in order to book events consistently. So, do you know who your ideal client is? Even more importantly, do you know how to reach out and...