Having the best and latest camera for weddings isn't enough to create outstanding films. The chemistry you have with the lucky couple is equally important.
Your wedding videographer career will be characterized by all kinds of interactions.
While many people enjoy the process of being filmed during their wedding day, some will remain exceptionally camera-shy. Creating authentic and stunning shots when your models feel nervous is a nearly impossible task.
Getting your clients to relax is somewhat dependent on your efforts. Here are a few of the easiest things you can do to calm down the nerves and capture spectacular footage.
Invest in a Relationship with Your Clients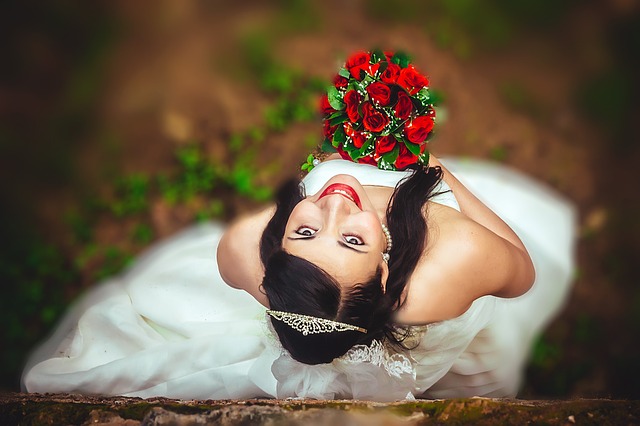 Getting to know each other before the big day arrives will make your clients a bit less anxious. Thus, good wedding videographers are also good communicators. Take some time to inquire about their love story and to learn a bit more about the characters of the bride and the groom.
Be their biggest fan and root for a truly spectacular wedding day. It's also a good idea to do a simple trial run in advance, especially if you find out that your clients feel nervous or shy about being filmed. Having an action plan before the big day arrives will give the couple some certainty during the ceremony and reception.
Guide and coach them through the shots you have to create and the specifics of capturing perfect footage. When people know what to anticipate, they'll be less likely to panic or behave in a rehearsed manner.
Be available, answer the phone and address concerns. Show some flexibility if the bride or groom feel uncomfortable with specific types of footage creation. The scenario could always be modified to accommodate for the needs of your clients. If you do so, you'll probably help them relax and feel a bit more confident in front of the camera.
Directions and Distractions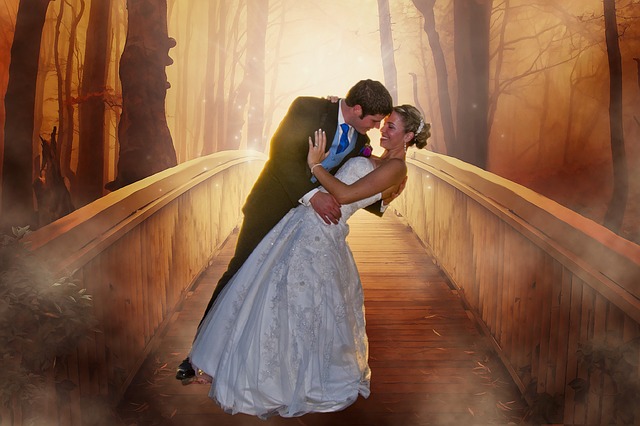 You're not just the person creating the footage. You're also the script writer and the director. Offering guidance and direction during the video shoot will help shy clients feel at ease with the process.
Be very specific about what you want the couple to do. They may have to stand in a specific way, walk, gaze at each other or pose for a more intimate shot. Clients will be standing there, awaiting your directions. If you don't provide guidance in a clear and consistent manner, chaos will ensue.
Another thing you can do is offer some distraction at moments when anxiety takes over. For example, tell your clients they can have a moment off to talk to friends or relatives. While this is happening, you should keep the camera rolling. Giving the couple a chance to distract themselves can result in the most beautiful candid shots you'll capture during the entire day.
Provide Positive Feedback
People who are camera-shy typically worry about being stupid. Positive reinforcement is essential when you're trying to direct such individuals. It's very important to tell the couple they're doing a great job. If they're not, be very specific about what needs to change and how.
Provide concrete, constructive criticism.
Just saying that something isn't working will demotivate your shy subjects even further. You're the professional and the one your clients trust. Hence, they will be looking forward to your words of encouragement. Don't be stingy and offer positive reinforcement as much as possible.
A Professional Video Camera for Weddings, Props and Other Equipment
People feel shy and nervous about things they're not familiar with. Show the couple the equipment you plan to use and the way in which shots appear. The camera, the props, external flashes and other tools of the trade should be familiar.
Get the couple involved in the creative and the ideation process. You can have the groom assisting you while you're creating outdoor shots of the bride. Show them some of the footage and ask for a bit of creative direction. This is yet another step in forging the relationship with your clients.
Remember that you're one of the people they'll see the most during the wedding day. Start filming early and explore the fun aspects of videography together. In a few hours, your clients should feel comfortable enough to pose for you and even to joke around.
Give the Couple a Few Moments Alone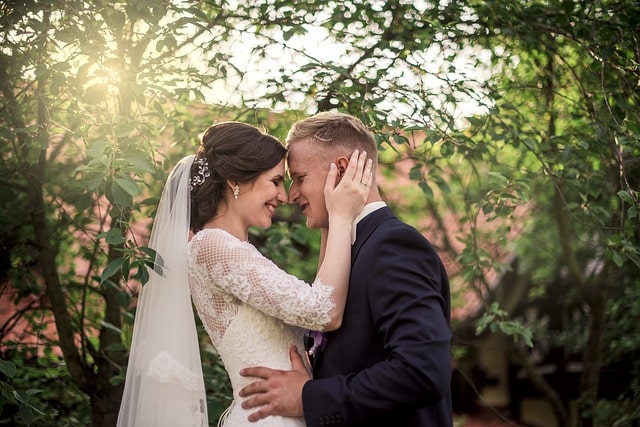 While you're going to be an omnipresent individual during the wedding, it's still important to give your shy clients some room to breathe. Allow a few alone moments that the bride and the groom can enjoy unbothered. After all, this is their big day.
They should be having fun rather than worrying whether they're doing a good job posing for the wedding video. You can continue filming during such moments, just make sure you're not in your clients' faces. There are many wonderful shots resulting from people not knowing their being filmed.
Each Couple Is Different!
You have to be a bit of a psychologist to build a successful wedding videography career. Each couple is different. People who are not professionals tend to feel shy and embarrassed in front of the camera. Some will get over such feelings easily, others will need a lot more time.
Keep the conversation going to learn more about the bride and the groom. Their personalities and the dynamics of the relationship can be used to get the job done without having anyone feeling embarrassed or awkward in front of the camera.
The final thing to remember is that you have to maintain your composure, regardless of the challenges you're facing.
Arrive to the venue early and give yourself time to reshoot the footage that isn't working. You risk failure even when you work with people who love being filmed. This is why you always need to have a plan B and an alternative scenario for getting the job done.
Camera-shy people could test your skills but if you know what you're doing and you're confident enough to guide them, you'll get the outcome that everybody is hoping for.
Looking for a wedding video editor?
Get a free quote within 24 hours!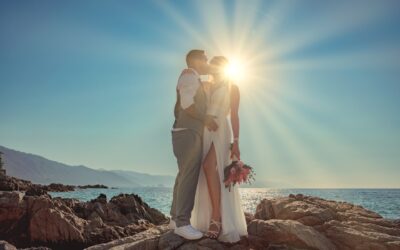 It's not just wedding clients looking for the ideal photographer or videographer. Professionals have to go through the same process in order to book events consistently. So, do you know who your ideal client is? Even more importantly, do you know how to reach out and...