Booking the photographer for your wedding is obviously one of the biggest essentials you should start planning for immediately. Getting the right person for the job, however, can be costly.
What is the average price for a wedding photographer and can you afford it?
The answer depends on several important considerations.
If you've done a bit of research already, you've come across a diverse range of prices.
What determines the cost? Can you choose a less expensive offer without making a quality compromise?
That's what we're going to discuss today, on top of some ideas for money saving without getting mediocre pictures in the end.
What Is the Average Price for a Wedding Photographer?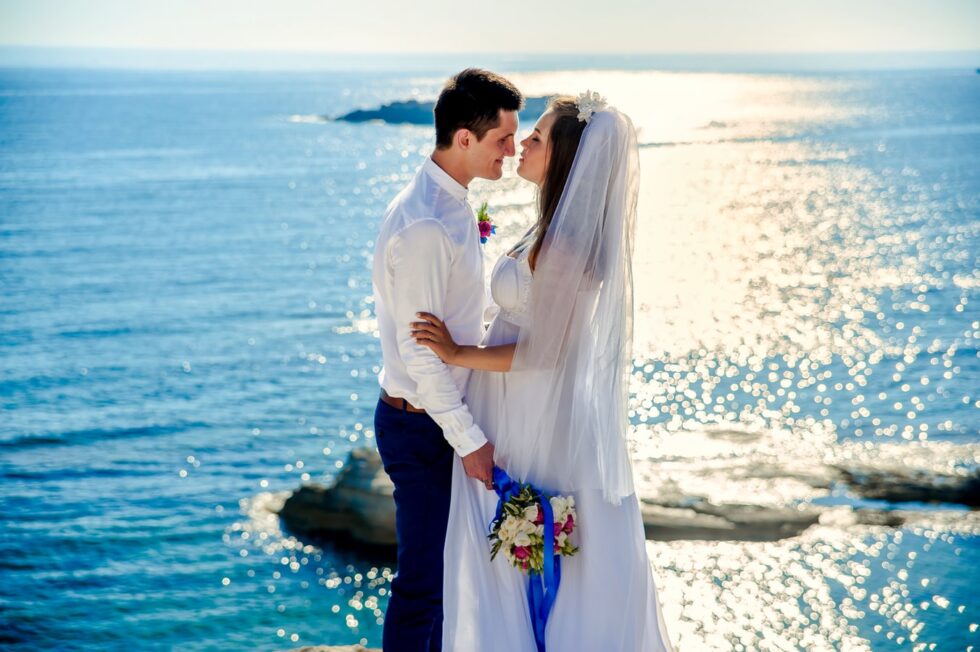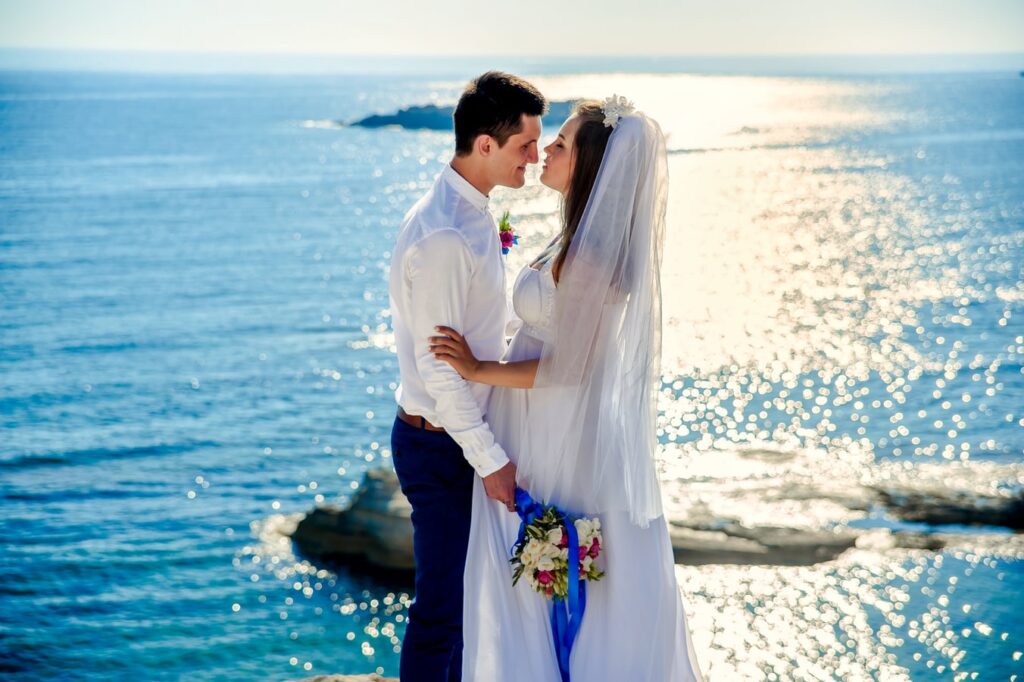 For 2019 and 2020, the average cost of wedding photography across the US is $3,000 – $3,500 and £1,500 – £2,000 in the UK. There are obviously more expensive and more affordable packages out there but these tend to be more of an outlier.
Keep in mind that the average US / UK couple spends $33,900 and £31,974 on their wedding. Hence, the average cost of wedding photography represents about five per cent of the overall budget.
The percentage is in line with what experts recommend as optimal wedding photography expenditure.
Following the rule of the book, you should spend anywhere between 5% and 10% of your overall wedding budget on photography.
Wedding Items                           Cost                                  % of budget allocated
Photography                             $3,000 / £2,392                      10%
Reception                                   $15,000 / £11,963                   50%
Wedding Rings & Bands          $2,400 / £1,914                         8%
Attire                                          $3,000 / £2,392                       10%
Flowers                                      $3,000 / £2,392                       10%
Stationery                                  $900 / £717                             3%
Entertainment                          $3,000 / £2,392                         10%
Gifts                                           $900 / £717                             3%
The total doesn't add up to 100% because every couple choosen different items.
It's nothing but natural to point out that the cost of wedding photography has been increasing through the years.
In 2015, the average cost of such services was $1,907 / £1,520. The sum went up to $1,957 / £1560 pounds in 2018 and to the 2019 amount only a year later. Inflation and the overall increased cost of services are to account for this change.
The prices of wedding photography do vary by region.
London and Manhattan, NY are the most expensive places to get married. The average cost of wedding photography in London is £1,679 while it's $2,500 in Manhattan. The South West follows with £1,675 in the UK and $2,300 in the US. In Scotland, the average cost of wedding photography is £1,618. Such services are least expensive in Northern Ireland where you should anticipate to spend an average of £1,380 on pictures.
Regular or Luxury Services?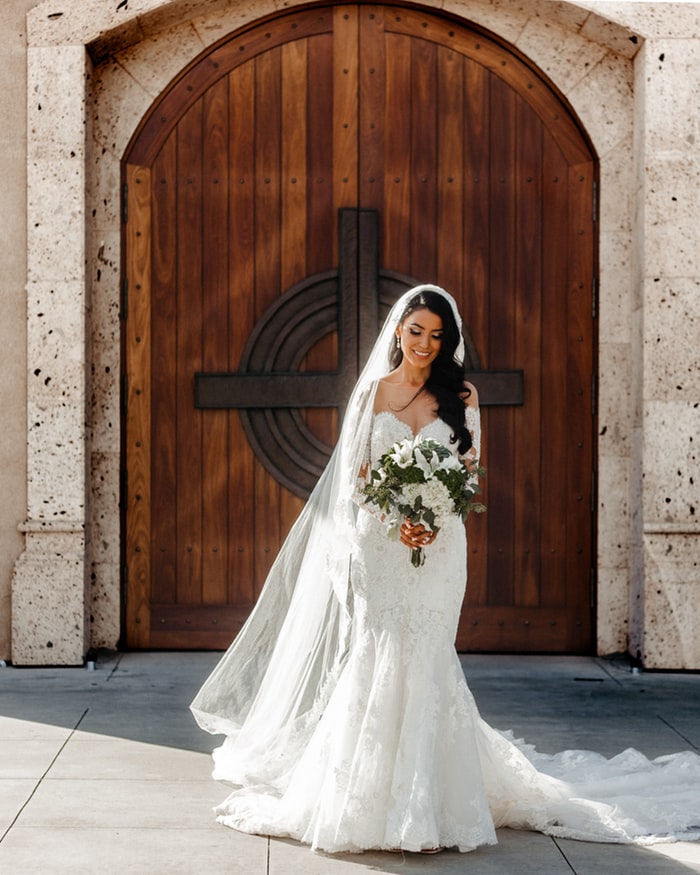 When asking yourself what is the average price of a wedding photographer, you should consider the type of service you want to get.
The averages mentioned above refer to standard packages that most couples will opt for.
Wedding photography packages, however, tend to be much more diversified than that.
If you're looking at the luxury segment, you'll have to spend more than the national averages.
Luxury wedding photography packages cost about £2,000 / $2,500 but they can go up to £5,000 / $6,200 per session.
The term luxury wedding photography refers to the use of top-notch equipment, props and the provision of multiple products in the end of the interactions. If you choose such a package, you may get a printed photo album, separate prints of some pictures you choose and digital files. Fantasy editing and sticking to a very specific theme you have in mind could also be a part of the luxury experience.
While it tends to be quite expensive, luxury photography appeals to some couples interested in the ultimate photo shoot for the special day. So, it's really up to you to take a look at various packages, compare what they have to offer and decide if a luxury package is what you need.
Very often, a reputable photographer will give you the luxury experience without making you break the bank in the process. This is just one of the numerous reasons why doing your research and asking questions in advance is so important.
The Best Ways to Bring Down the Cost of Wedding Photography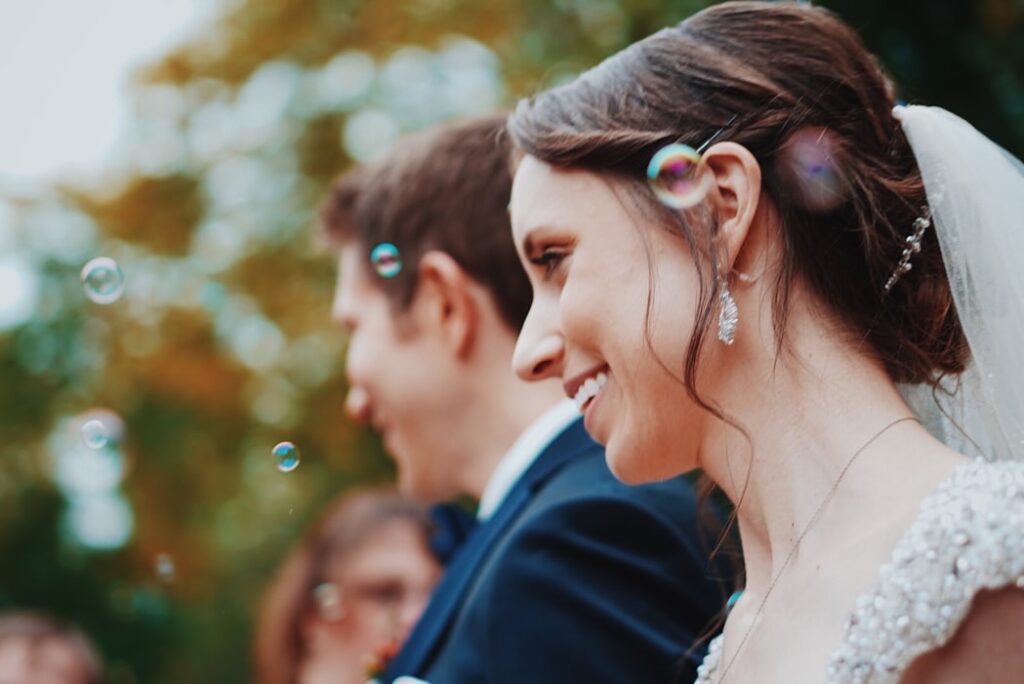 Now that we've answered the question what is the average price for a wedding photographer, let's take a look at a few strategies for reducing the expenditure.
Couples who want the best outcome but are concerned about spending too much can do several things to access cost-efficiency and quality at the same time.
Book Early Enough
The earlier you book, the better.
Not only will you have the chance to explore a potential partnership with numerous photographers this way, you'll also potentially benefit from an early bird discount.
Some of the most experienced and reputable wedding photographers are quite busy. These people will usually be booked for months in the future.
You need to start looking for a photographer as soon as you set the wedding date. There's really no need to postpone the planning. A last-minute selection will make you anxious about the outcome and it will probably cost you a lot more than booking a wedding photographer a few months in advance.
Seek a Local Photographer
Local photographers do not have travel and accommodation expenses.
As a result, their quote will potentially be a better match to your wedding budget.
This tip is especially important if you are planning a destination wedding.
Bringing a photographer to the resort or venue will add some expenses to the experience you don't need to incur. Besides, local photographers have a good knowledge of venues, the best spots for creative shoots and the weather specifics.
While it may be a bit difficult carrying out long-distance communication with a photographer at the place you'll be getting married at, choosing such a partnership can result in numerous unexpected benefits.
Ask Your Wedding Planner for Assistance
Professionals engaged in the wedding field know each other really well. If you have no idea how to seek affordable wedding photography, ask your wedding planner for a bit of assistance.
Wedding planners may have referral discounts that will reduce the cost of wedding photography. Plus, they will handle most of the transactions with the photographer, letting you focus on other important aspects of the planning process.
Some venues could also have agreements with photographers and videographers. Referrals that come from a venue owner could also result in much more affordable wedding photography than what you'd be capable of getting on your own.
Negotiate the Amount of Time a Photographer Will Work
When answering what is the average price for a wedding photographer, we're speaking of a day-long photoshoot.
If you want to make the whole thing more affordable, limit the number of hours that your photographer is going to work.
Discuss what you'd like to have captured professionally in advance.
For example, you may want to have the wedding photographer present at the ceremony itself and for a couple's photoshoot. The rest could be left to one of the guests (or all of them). Asking friends and relatives to snap their own pictures will give you a whole different context and point of view.
Chances are that at least one person you know possesses a decent camera. You can get them to capture the parts of the wedding that the professional photographer isn't going to be there for.
Hire an Inexperienced Wedding Photographer
People who are just starting their professional photography career need clients. As a result, they will probably offer more affordable prices than a very popular professional in the field.
Partnering up with a brand new wedding photographer results in an added benefit on top of the affordable price.
That benefit comes in the form of enthusiasm.
Someone who is attempting to build their reputation will work extra-hard to please clients and give them what they're asking for. There's a bit of risk stemming from the lack of experience but most people who book newbie photographers really enjoy the results.
An inexperienced professional photographer will give you their original vision and they'll put more effort in making the photo shoot stellar. You have nothing to lose, especially if you click with that professional right from the start.
What Is the Average Price of a Wedding Photographer: Conclusion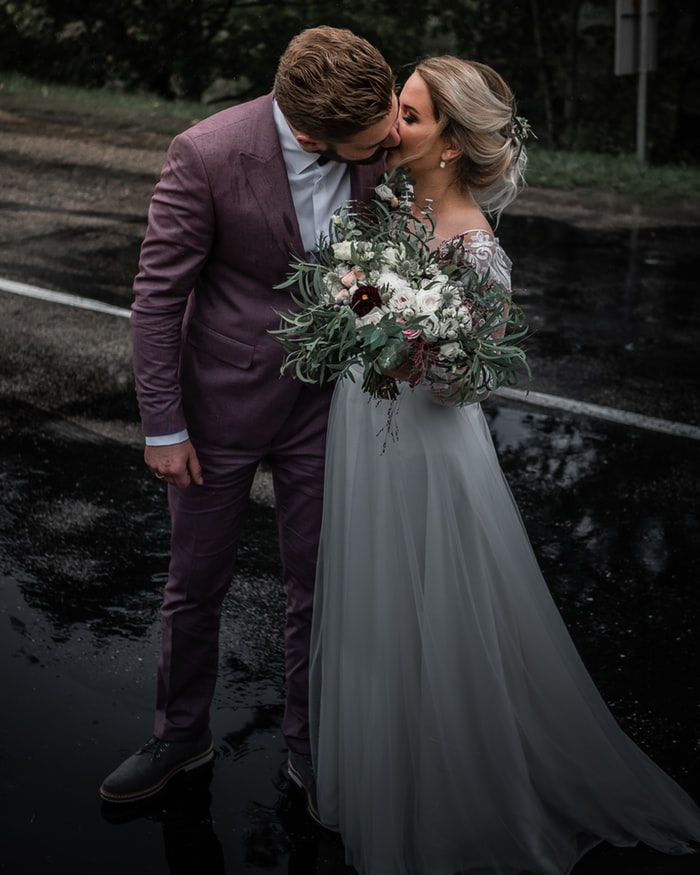 Use the average price numbers as a guideline about what to expect.
The truth of the matter is, however, you'll discover photography packages that cost very little and products that are absurdly expensive.
Choose your budget in advance to limit down the number of photographers you could potentially interact with. Pinpoint a few people who fall within your price range, talk to them and ask for a personalised quote. When you have several offers to examine side by side, you will find it much easier to make the best decision for the most important day of your life.
Don't hesitate to explore money-saving opportunities and discounts.
There are many creative ways to save money on your wedding and still have the splendid experience you've all dreamed of. To get both of these benefits, however, you need to dedicate as much time as possible to wedding planning.
Employ some assistance from the people you love. Get in touch with a dear friend who has gotten married recently and ask for a recommendation. Networking and personal suggestions can result in various spectacular opportunities you wouldn't have had access to in any other way.
Looking for a wedding video editor?
Get a free quote within 24 hours!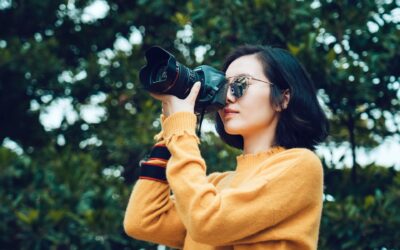 Those first business steps are exciting and terrifying in equal measures. That's why business tips for wedding photographers and videographers can come in handy. Some of the most valuable recommendations revolve around marketing and building one's reputation....