How do you communicate with your freelance editor or outsourcing studio?
Outsourcing wedding video editing will give you an opportunity to focus on what you do best – conceptualize and shoot clips that your clients will instantly fall in love. In order to make the partnership a successful one, however, you'll have to communicate your style and preferences effectively.
Wedding Video Editing Essentials
Before partnering up, you'll have to communicate the biggest essentials. Tell a post production team about the length of footage, the editing work that will need to be done and the deadline. Based on this information, you can receive specific questions and a detailed quote that will feature all aspects of project finalization. Post production teams engage in various activities.
Editing the video is just one of them. Do you need to have special effects introduced? Will you feature animated titles, slow motion elements or color filters? The idea you have should be delivered effectively. The vision should be as clear to the professionals you're outsourcing to, as it is in your head.
Inquire About the Factors Determining Quality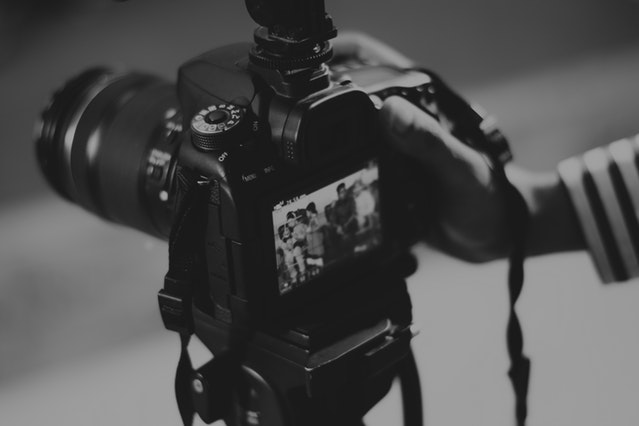 A number of factors will determine the quality of the wedding video post production work. You should inquire about these in advance to make sure that the final outcome will be up to par.
One of the first essentials to talk about is the video processing software that will be utilized. Typically, experienced post production professionals rely on programs like Adobe Premiere Pro, After Effects and Photoshop. Next, discuss the number of edits and additional modifications that will be included in the package.
While it's possible to get it right from the start, chances are that you'll need to have some additional work done. This is why you should get a better idea about the cost of additional modifications and whether any part of the process will be handled free of charge.
Finally, you may want to talk about quality guarantees. Does the wedding video post production company create a detailed contract to guide all aspects of the interaction? Will there be a money-back guarantee? These essentials will give you peace of mind that the project will be completed on the basis of all your specifications and requirements.
Continuous Communication Is Vital
When you're partnering up with a third party service provider, you have to put heavy emphasis on communication. In that situation, you'll be the intermediary between the lucky couple and the wedding video post production team. To get the edits the bride and groom require, you should identify the right method of communication from the start.
Will you be meeting periodically to discuss progress and the eventual needs for adjustment? Will you be using the phone or email communication to outline the specifics that need to be done and to get reports about the work process or samples?
Direct methods of communication usually work best to ensure comprehensive understanding of the scope of work. At the same time, indirect exchanges of information like the ones occurring via email document all aspects of the interaction and can be used for reference in the future.
Provide Very Specific Feedback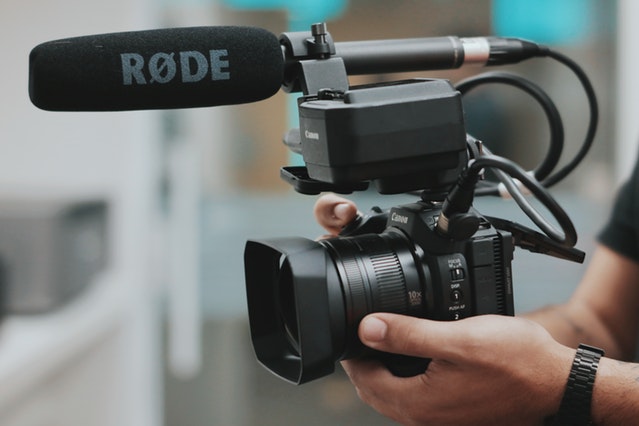 If something is to change, you'll need to provide very specific feedback about the issues you're having and the manner in which these can be overcome.
Vague and generic will never cut it when you're partnering up with other service providers. Keep the feedback focused and to the point. Identify the parts of the video that don't work, the reasons why you need to see change happen and the specific type of change you'll feel comfortable with.
If you give nothing back, your wedding video editor will be left guessing about the aspect of the video that you're unhappy with. If your feedback is too detailed, chances are that the focus will be lost. Break work and revisions down into manageable milestones. Review after the completion of each phase to keep the project moving along.
Respect Your Time and the Time of the Editors
Shooting a wedding video and putting the final concept together can be challenging and time consuming. The same applies to wedding video post production work. Effective and productive interactions respect the time of everyone involved in the project. If you set a communication and meeting schedule, stick to it. Don't appear in the post production studio all of the sudden just to check how things are going. Be specific, be precise and do your part of the job.
When you promise to send files within a specific timeframe, do so. The same applies to reviewing work and providing feedback. Whenever you're late, you're preventing others from doing their job. As a result, missing the deadline will become highly plausible.
Be Open to Suggestions and Constructive Criticism
While you may believe that a certain approach is going to deliver the best wedding video outcome, chances are that others have their specific view on things. To make interactions with a post production team effective, you may want to keep yourself open to criticism and constructive feedback.
Editors see wedding videos in a different way. Hence, they may recommend an editing approach or a special effect that you would have never thought of on your own.
You're likely to dismiss such suggestions because you have a vision of the final outcome already. If you manage to maintain an open mind, however, and you do consider the idea, chances are that you'll give your clients a better result. Both you and the post production team are on the same page. Customer satisfaction is the goal you're all trying to achieve.
Thus, a bit of input here and there could prove to be highly beneficial. Creative friction can be good because it can give birth to something unexpected and exciting.
Make good use of the knowledge and expertise wedding video editors have accumulated through the years. This way, you'll benefit from speed, efficiency and a beautiful video that your customers will fall in love with.
Looking for a wedding video editor?
Get a free quote within 24 hours!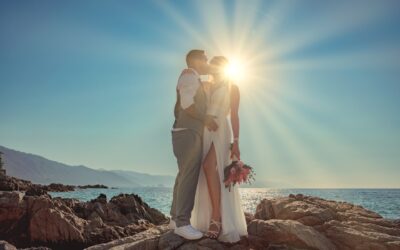 It's not just wedding clients looking for the ideal photographer or videographer. Professionals have to go through the same process in order to book events consistently. So, do you know who your ideal client is? Even more importantly, do you know how to reach out and...