If you've done at least some research about the best marketing ideas, you already know that digital promotions tend to deliver the best ROI. Digital advertising, however, is divided into many sub-niches. Content marketing for photographers is one of the definite possibilities to explore.
Are you wondering how to use content marketing for wedding photography and videography? Are you feeling somewhat confused by the concept? After all, isn't content just the creation of text and blogging? Not necessarily!
Digital content comes in many shapes and sizes and it's up to you to explore the approaches that make the most sense for your wedding photography and videography studio.
Content Marketing for Photographers: Is That a Good Idea?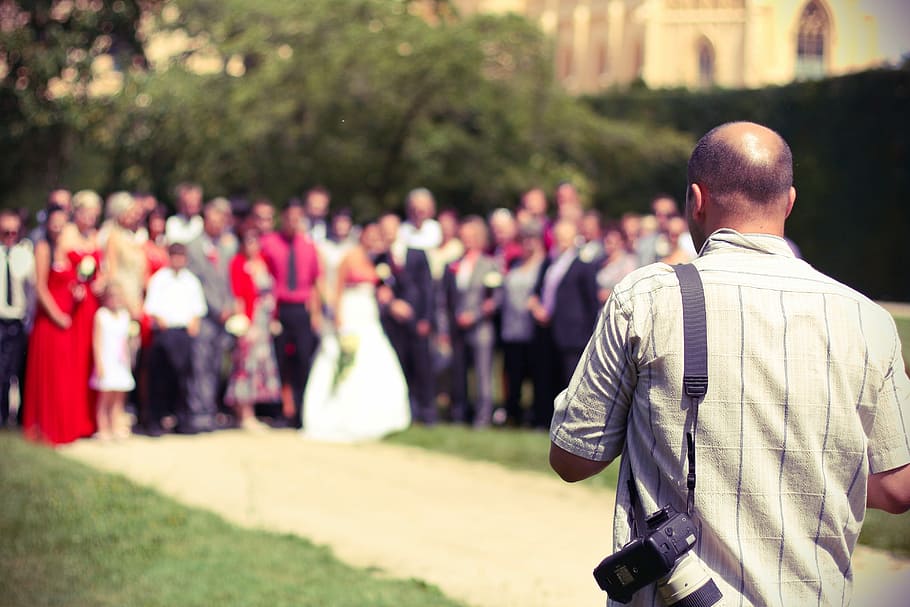 The term content marketing refers to the creation of content for the purpose of online reputation establishment.
In other words, you will be using various content formats to build your authority as a reputable wedding photographer and videographer. Your content can come in the form of texts, videos, image slideshows and even infographics. It's really up to you to find out what type of content you're going to focus your efforts on.
So, is content marketing for photographers a sound promotional approach?
Yes!
The manner in which people respond to advertising has changed over the years.
Due to social media and digital channels, audiences expect something useful or entertaining from their interactions with service providers. They're no longer looking for a straight promotional message. Rather, brands have to put a lot more effort in wowing the right crowd.
This is where content marketing for photographers steps in.
Some Key Numbers
Statistics prove the power of this digital advertising approach. Professionals who prioritise blogging are 13 times more likely to see a positive return on investment than those who don't. Furthermore, 47 per cent of people go through anywhere between three and five pieces of content before deciding whether to get in touch with the respective brand.
Video and visual content happen to be even more effective than text in this day and age. On Facebook alone, people watch more than 100 million hours of video every single day. After watching a video, 64 per cent of people are more likely to buy a product online and the average individual has the ability to recall approximately 65 per cent of the visual content seen over the past three days.
These numbers give you some idea about the power of content marketing for photographers and wedding videographers. Now that you recognise its importance, let's take a look at some of the promotional strategies bound to deliver the best possible results.
Create an Optimised Digital Portfolio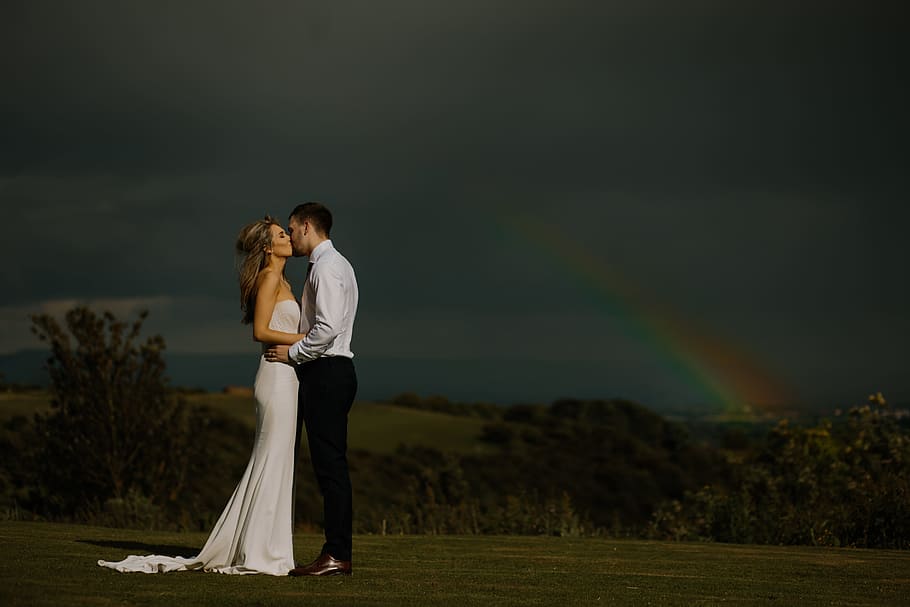 When learning how to use content marketing for wedding photography and videography promotion, you should first focus on a sensible online presence.
Your studio's website needs to have a visual archive that showcases your best work.
For best results, each photo or video will need to be accompanied by some text. Write about the event, the work you did for it and the equipment utilised. A brief caption will be sufficient to optimise the visual and make it easier to find online.
Adding captions and the so-called alt tags "https://blog.hubspot.com/marketing/image-alt-text" to every single piece of visual content is one of the search engine optimization (SEO) staples. When you add the right descriptive phrases, you make it easier for people doing a Google search to come across your work.
Once you put your digital portfolio together, you can start advertising on social media. Remember – visual content usually leads to much higher engagement than text. It has the power to go viral, which is why photos and videos need to form the backbone of your content marketing strategy.
Start a Blog
Even if you don't like to write, blogging is tremendously important if you want to benefit from content marketing for photographers.
A blog gives your website fresh content, which is good for search engine positioning. In addition, the blog allows you to share your opinion and establish your expertise in the field.
There are so many great ways to put together a wedding photography and videography blog for your clients.
You can write how-to articles, you can share favourite moments from the weddings you shot or you could even interview some of your clients. Make it useful, fun and engaging. Add many pictures and videos to diversify the content and reduce the need to write text.
A wedding photography and videography blog doesn't have to follow specific rules in order to be successful. Write in a conversational way and let your personality (and professionalism!) shine. Adding at least one new blog post per week is great if you want to give your audience access to fresh content.
Do Some Guest Publications
If you do a bit of online research, you'll come across many photography and videography online magazines that accept submissions from guest authors.
Identifying a couple of reputable publications and creating content for them occasionally can quickly turn into a powerful traffic source for your own website.
Remember that content marketing for photographers and videographers aims to establish your expertise in the professional field. Specialised magazines are ideal for the purpose. They discuss niche topics and they have a well-established audience that's interested in the particular topic.
Guest posting should be a part of your broader online reputation establishment strategy. While you'll find it difficult to engage in such activities often, publishing in renowned journals once in a while can really contribute to a popularity boost.
YouTube and Instagram Are Must-Haves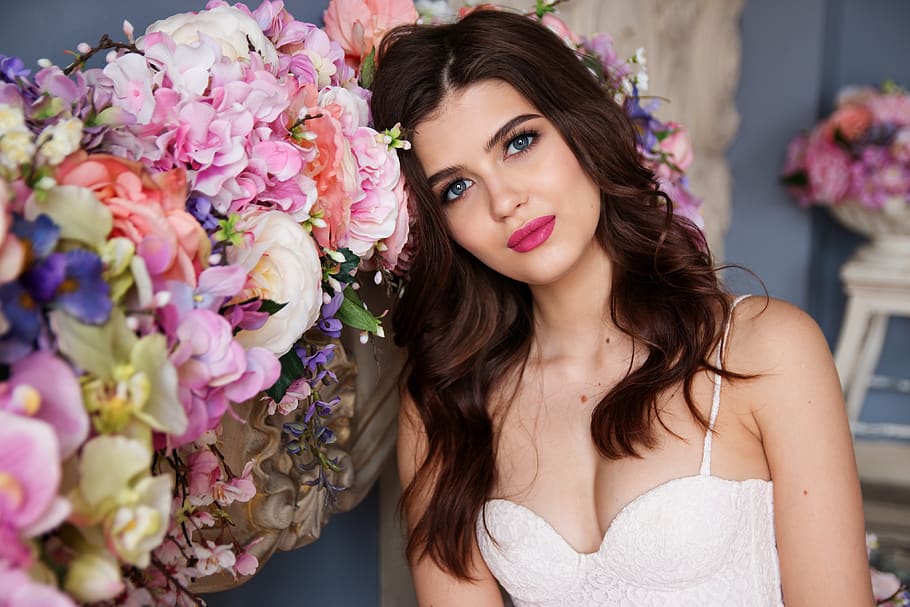 So far, we've just mentioned social media marketing as an essential. We, however, need to dig a little bit deeper into the topic.
The content created for your wedding photography and videography studio website is the foundation of social media marketing. You can share this kind of content via networks like Facebook, Twitter and even visual platforms like Pinterest.
When it comes to channels like YouTube and Instagram, however, you will need to create dedicated content.
Starting your own YouTube channel and uploading videos there will provide yet another excellent opportunity to maximise your reach. YouTube is the world's most prominent video portal. It exposes your message to a massive audience, especially if you add the right caption and description to it.
The same applies to Instagram.
Instagram is a particularly great choice for wedding photographers.
You can experiment with your photos, post behind the scenes footage and even stories that show your creative process. Following the right influencers and using hashtags appropriately can quickly turn you into an Instagram star.
For both of these channels, you need to have a consistent content creation plan. Sporadic publications will not cut it because your audience will be expecting fresh and intriguing updates on a regular basis.
Kill the Promotional Content!
There's one more very important thing we need to discuss in terms of content marketing for photographers and wedding videographers.
All of the content you upload online, whether text or visual, should be beneficial to the audience.
Forget about straightforward, traditional advertisements. These no longer cut it. People are more likely to get annoyed by your persistent calls to action than to get in touch with you.
Content marketing today needs to be subtle and it works by building an emotional connection between the brand and the potential client.
Your photos, videos and texts should show the beauty of love and the importance of capturing those special moments. People tend to be extra emotional when it comes to their wedding. Thus, you shouldn't attempt to sell a photography or a videography package. You should share the joy of doing your job. If you manage to reveal your passion for photography and videography, chances are that people will feel connected and they'll get in touch with you.
User-Generated Content Is a Great Choice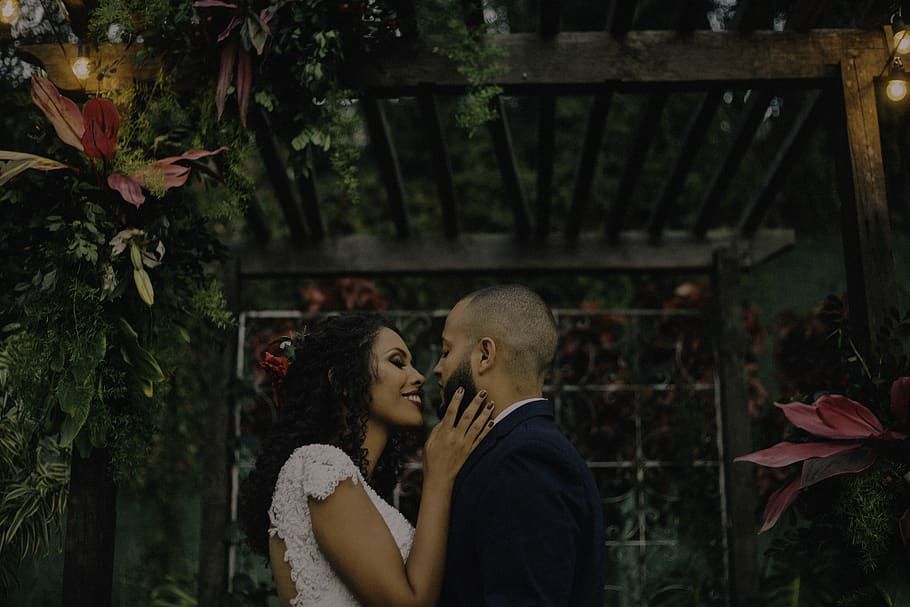 A final thing you may want to do in order to build that connection is ask for user-generated content.
User-generated content comes in the form of reviews and testimonials created by your former clients. People do trust such user-generated content much more than messages coming from a brand. Hence, highlighting the best aspects of your work should occur in this indirect way because it tends to be much more genuine and believable.
Learning how to use content marketing for wedding photography and videography promotion often involves doing a trial and error run. Chances are that you will not get it right the first time around. That's OK!
Keep on uploading content and track the manner in which the audience is responding to your publications. You have access to analytics, customer comments and social media shoutouts. All of these can paint a rather comprehensive picture about the effectiveness of your content marketing efforts.
Looking for a wedding video editor?
Get a free quote within 24 hours!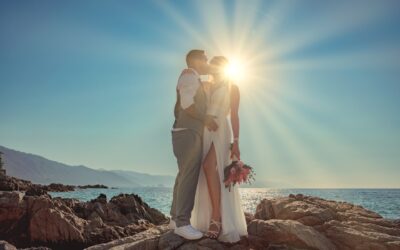 It's not just wedding clients looking for the ideal photographer or videographer. Professionals have to go through the same process in order to book events consistently. So, do you know who your ideal client is? Even more importantly, do you know how to reach out and...