When it comes to shooting video, there is a lot of equipment out there to choose from, which can make the selection process pretty overwhelming. The seasoned professional will tell you this:
Know what you're shooting, set a budget, and buy based on your experience — with some room to grow. 
The most important piece of equipment you are going to need is a camera. A quick internet search for "video cameras" will result in hundreds of options, all with varying specs and features, ranging from a couple hundred to several thousand dollars. If you are looking to channel your inner Steven Spielberg, know that you do not need to shell out five figures to capture cinematic quality video.
In fact, it is a common misconception that only expensive equipment will produce high-quality results. In reality, with a little creativity and knowledge, you can capture stunning video on just about any camera.
Depending on what you are shooting, it may be beneficial to invest in specialty lenses, an external microphone and / or audio recorder, tripod, stabilizer, drone, and lighting. Keeping in mind that the more you add on, the more overwhelming and tedious the process can become.
Bite off what you can chew. If you are a beginner, less is more to start.
The following is a rundown of the best video equipment to have based on budget and experience, focusing on cameras.
FOR THE BEGINNER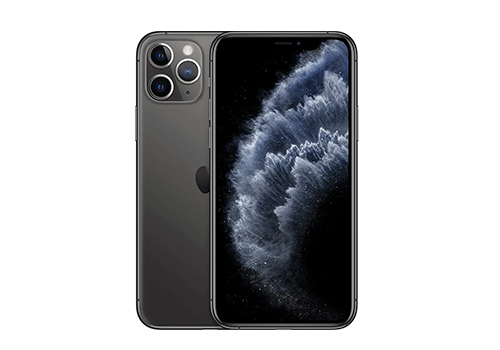 The key to beginner videography is to keep it simple. The good news is you probably already own what you need to get started: a smartphone. Yes, you can capture extraordinary video footage with the same device you carry around 24/7 and use to text, call, email, shop, etc. Even better, you can edit your video on your phone using one of many apps without having to export to a computer, using professional editing software, or compromising quality. Use your current smartphone or upgrade to one of these:
Screen Size: 5.8-inches
Display Tech: OLED
Video Resolution: 4K and 1080p up to 60 fps
Storage capacity for price: 64 GB
Weight: 0.41 pounds (188g)
Features: super slow-motion; cinematic video stabilization.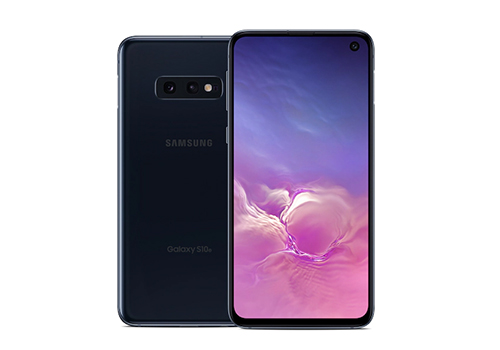 Screen Size: 6.4-inches
Display Tech: AMOLED
Video Resolution: 4K and 1080p up to 60 fps, 
Storage capacity for price: 128 GB
Weight: 0.39 pounds (175g)
Features: super slow-motion in 1080p 
Both the iPhone 11 Pro and Samsung Galaxy S10+ offer much of the same features such as super slow-motion in 1080p up to 240 fps, image stabilization, time-lapse, zoom capabilities, and an IP68 water resistance rating.
But the Samsung goes a little further. It has an industry leading display that is bigger, more capable hardware, offers better battery life, an SD card slot to expand memory, headphone jack, two front cameras, and more flexibility as far as a general smartphone goes.
Choosing between the two goes beyond specs, however; and it really comes down to whether you are an iOS or Android user. If you do not have a preference, you will get more bang for your buck with the Samsung. 
Note: Samsung's newer S20+ offers better specs than its predecessor but did not make the list due to price being over $1,000.
In the case that you do not have one of the smartphones listed above, your current model does not have what it takes, or you do not want to risk damaging your phone while filming, there is another option.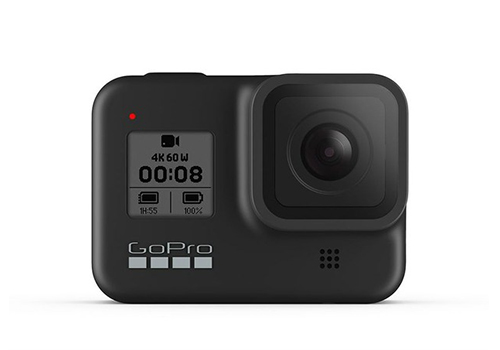 Video Resolution: 4K up to 60 fps, 1080p up to 240 fps, 
Storage capacity for price: 128 GB
Weight: 0.28 pounds (126g)
Features: super slow-motion, 1080p live streaming, time-lapse, 4 lens modes, user-friendly video editing software
The GoPro is an excellent camera to capture stunning video on a budget. It is small, measuring 2.5W x 1.8H x 1.3D in inches or 62.3W x 44.9H x 33D mm, extremely lightweight, has one lens with four modes (narrow, linear, wide, and superview) to adjust field of view, is user friendly, and comes with editing software that is easy enough for beginners to start creating without the intimidation factor of using programs like Adobe Premiere or Final Cut.
It is a great camera to capture action and POV type shots, but it should not be limited to that. There is a lot more you can do with it, like vlogging, capturing gorgeous b-roll footage, or shooting an entire wedding from start to finish. Paired with its many accessories, this powerful little camera will not let you down.
Get the most out of the GoPro Hero 8 Black with the following accessories:
GoPro Karma Grip Stabilizer | $299.99 
GoPro 50-piece Accessories Kit | $29.99 
FOR THE INTERMEDIATE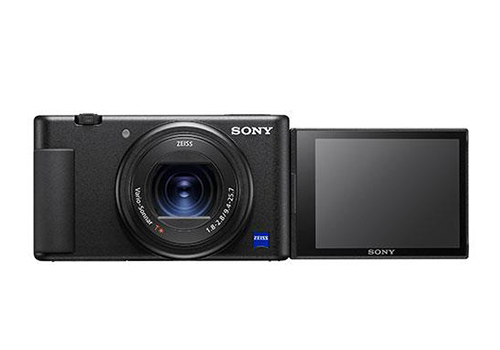 A point-and-shoot, sometimes referred to as a P&S, is the next step up. It is a compact camera with a built-in adjustable lens, built-in modes for shooting different subject matter (portrait, sports, night, etc.), and automatic systems that control functions such as focus and exposure. Like a smartphone, a point-and-shoot will take care of the settings for you; simply select a mode and the camera will automatically adjust to capture the scene to the best of its ability.
That last part is important. Specs, or capabilities, vary from one make and model to the next, which is why it is important to know what type of videography you will be focusing on before buying – ex: a sports videographer's needs will vary greatly from those of a wedding videographer – before buying.
Though slightly bigger than a smartphone, point-and-shoot cameras still typically travel comfortably in a pocket or small bag. Kodak, Nikon, Canon, Sony, Panasonic, and FujiFilm are brands you will likely come across while shopping for this intermediate-type camera. Three point-and-shoots made our shortlist.
Megapixels: 20.1 MP, 
Video Resolution: 4K up to 30 fps, 1080p up to 120 fps
Lens: 24-70mm f/1.8-2.8
ISO: 125-12,800
Display: 3-inch touchscreen flips out to the side
Weight: 0.65 pounds
Best Features: Intelligent AF
The Sony ZV-1 is made for video creators and is pretty much the Sony RX100 VII with a redesigned body and some added features. Pay special attention to the video resolution mentioned in the specs above. 120 fps at 1080p is flat out ridiculous in the most amazing way. I am here for it, and you should be too. One drawback is that a micro USB cable is required to charge the camera instead of the more common USB-C. Aside from that, the Sony ZV-1 is a steal at $800.

Canon Powershot G9 X II – $429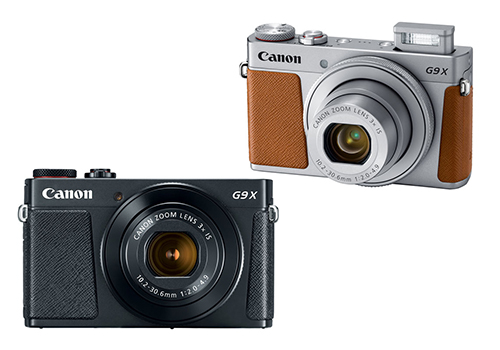 Megapixels: 20.2 MP, 
Video Resolution: 1080 up to 60p
Lens: 28-84mm f/2.0-4.9
ISO: 125–12,800
Display: 3" touchscreen
Weight: 0.45 pounds 
Best Features: powerful image stabilization
The Canon PowerShot G9 X II is super portable with its compact and lightweight body. It has 31 focus points and an auto focus system capable of detecting faces, tracking subjects, or remaining on a single point that is good but obviously not on par with a professional camera. It lacks 4K capability but, for what it is worth, unless you are serious about becoming a professional videographer, it is really not a big deal. It is a solid camera if you are on a really tight budget and are looking for something to pack on adventures.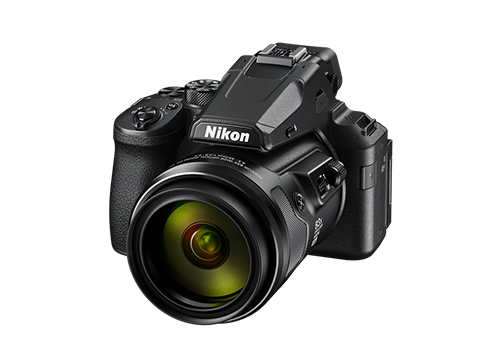 Megapixels: 16 MP
Video Resolution: 4K up to 30 fps, 1080p up to 60 fps
Lens: 24-2,000mm f/2.8-6.5
ISO: 100-12,800
Display: 3.2-inch fully articulating screen
Weight: 2.22 pounds
Best Features: super zoom capability
The Nikon Coolpix P950 brings super zoom capability into the conversation with its impressive lens that extends to 2,000mm. It offers 4K video, but falls short in the megapixel department and its display screen is not touch enabled.
It is also considerably bulkier and heavier than other point-and-shoot cameras. If you are looking to experiment with a camera that offers a great telephoto lens but you aren't quite ready to purchase a camera that requires greater skill, sacrifice a little quality and comfort for the Nikon Coolpix P950. It has sufficient 4K capability and good enough fps in both resolutions for the intermediate videographer and is still less complex than a DSLR. 
FOR THE ADVANCED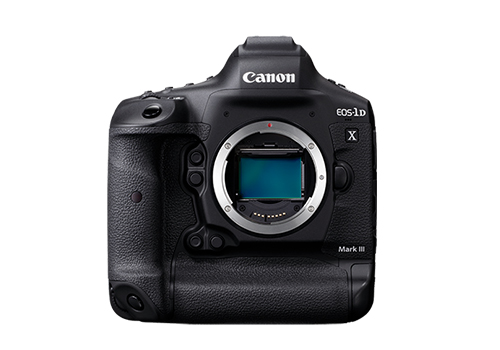 A digital single-lens Reflex camera or DSLR, as they are more commonly referred to, is the camera of choice for many professional videographers. Unlike smartphones and point-and-shoot cameras, DSLRs offer better image quality, use interchangeable lenses, allow for manual adjustment of settings such as shutter and focus speeds, ISO sensitivity, aperture, and depth of field, to name a few.
Nikon pioneered DSLR HD video capture in 2008 with the release of its D90 model. Before then, if you wanted to have control over key settings to record quality video, you were looking at spending $20,000 on a professional camcorder. Needless to say, every DSLR maker followed suit and today there are plenty of options. This is where it can get complicated, because of the varying video-related features on each camera.
If you are upgrading from an intermediate camera you are comfortable with, upgrading to a higher-end model of the same brand will be easier. You will have some added features to learn about and get comfortable using, but it will be less shocking than switching to a system that is completely foreign – ex: going from Sony to Canon. Having a brand preference will significantly narrow your options, making it easier to choose a DSLR to up your videography game.
If you don't have a brand preference or are choosing to invest in a high-quality camera from the start, you'll want to pay special attention to the following specs:
Video Resolution – Full HD 1080p (1920 x1080 pixels) is the minimum requirement for a DSLR video camera in 2020. 4K (3840×2160 pixels) is better.
Frame Rate – fps, or frames per second, will differ from 1080p to 4K. Look for a camera that can do 60 fps in 1080p and at least 30 fps in 4K.
Sensor – DSLRs come with either a full frame or crop frame. Full frame sensors have the same dimensions as 35mm film and are more desirable. Crop frame sensors are smaller than 35mm and have a "cropping" effect on capture. So, a 50mm lens on a full frame DSLR will capture 50mm, whereas a 50mm on a crop frame DSLR will zoom to 80mm. Not a big deal if you plan ahead and have the right lenses to make up for it.
ISO – a setting that will brighten or darken an image. Cameras with high ISO capabilities handle darkness better and produce less noise on capture.
Auto-Focus – AF is really important for videography. Look for a camera with an AF system that can detect faces and eyes, track moving subjects quickly and efficiently, and is reliable.
Canon EOS-1D X Mark III – $6,499

Megapixels: 20.1 MP
Sensor: Full Frame
Video Resolutions: 5.5K up to 60 fps, 4K up to 60 fps, 1080p up to 120 fps, 
ISO: 100-102,400 (819,200 expandable)
Memory slots: 2x CFexpress
Weight: 3.17 pounds
Best Features: high-ISO range in an EOS camera, powerful AF with 191-points
Only one DSLR made the cut… because it simply blew the competition away. The Canon EOS-1D X Mark III can do some crazy things, like 120 fps at 1080p and 60 fps at 4K. And, in case that is not enough for you, it can also do 60 fps at 5.5K.
Add in the fact that it handles low light superbly, has a full frame sensor, and intelligent auto-focus that detects faces, heads, eyes, and reads color and shape of subjects for more accurate tracking, and it is not hard to see why the serious videographer would jump at opportunity to add this baby to their arsenal. Yes, it is expensive and there are plenty of other options in this category. But this is the one to invest in if you want to go pro. 
If you do not want to go for a bulky DSLR, mirrorless cameras are the latest craze among pros. They are lighter, faster, and considered better for shooting video than DSLRs because of their autofocus and processing power capabilities. The higher-end models also offer 4K video capture as a standard.
No mirror means no optical viewfinder, so you will rely on either an LCD screen or electronic viewfinder to compose your shot. Not really a drawback for most videographers, but worth mentioning. Something that is worth mentioning is the lack of lenses mirrorless cameras have to work with. DSLRs, especially Canon and Nikon, have a massive collection of lenses to get whatever job you're working on done. Mirrorless camera lenses are still being developed, so there is a little less to work with here. 
Again, it really all comes down to personal preference when picking a camera at this level, with a strong emphasis on the subject matter you will be shooting. You may have to cut back in one area to gain a lot in another – ex: sacrifice lens availability for 60 fps 4K video or sacrifice above average 4K fps for the feel and comfort of a sturdy DSLR.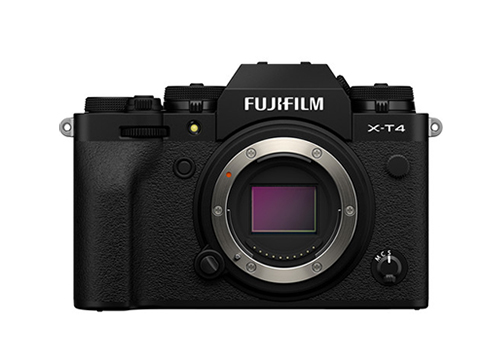 Megapixels: 26.1 MP
Sensor: APS-C crop frame, 
Video Resolution: 4K up to 60 fps, 1080p up to 240 fps, 
ISO: 160-12,800 (80–51200 expandable), 
Memory Slots: 2x SD/SDHC/SDXC (UHS II)
Weight: 1.338 pounds
With in-body image stabilization, better battery life and more reliable AF than its predecessor, the X-T4 is kind of a filmmaker's dream. Yes, it is a crop frame, which to some may be unattractive, but it is light, shoots at freaky frame rates in both 1080p and 4K and is less than $2,000. It is much more affordable and can do almost as much as the Canon EOS-1D X Mark III.
Panasonic Lumix S1H – $3,997.99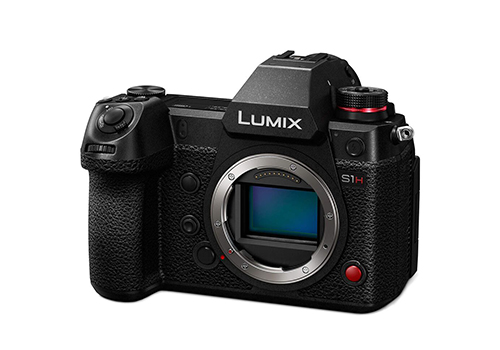 Megalpixels: 24.2 MP 
Sensor: Full Frame
Video Resolution: 4K up to 60 fps, 6K up to 24 fps
ISO: Dual Native 100-51,200 (50-102,400 expandable), 
Memory Slots: 2x SD/SDHC/SDXC (UHS II)
Best Features: 6k video capture
The Panasonic Lumix S1H is for videographers first and foremost. Its most attention grabbing feature is that it can record 6K footage, which is downright impressive. But do you really need 6K? Serious question to consider.
You will definitely have room to grow with this camera, but with so many features, it might be a little overkill, especially if you do not have the necessary equipment, like a computer capable of handling 6K footage without exploding. Also important to note is that the auto-focus lags a tad, making it rather unreliable.
Looking for a wedding video editor?
Get a free quote within 24 hours!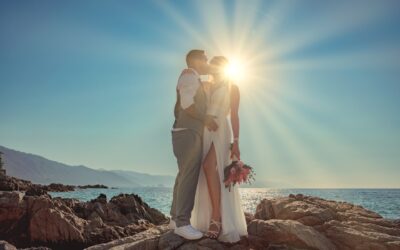 It's not just wedding clients looking for the ideal photographer or videographer. Professionals have to go through the same process in order to book events consistently. So, do you know who your ideal client is? Even more importantly, do you know how to reach out and...