No matter how good you are at your job or how demanded your services are right now, good networking is still the backbone of long-term business success.
Both wedding videographers and photographers need to dedicate at least some of their time to networking.
Even if you understand its importance, however, determining how to do networking in the most effective way isn't an easy task. Let's face it – a lot of professional communication will go nowhere.
Chances are that you want to minimize the effort required and get optimal outcomes. To do so, you have to be strategic about professional networking.
Work on Your Online Presence
This one pays off in the long run, which is why working on your online presence right now makes so much sense.
Wedding photographers and videographers need to establish their online reputation for the purposes of client acquisition and also for potential collaborations with other professionals in the field.
At the very least, you need to have a business website (or an online portfolio) and a sound social media presence.
Online networking is very easy and it lets you reach people who aren't located in your city or area. Thus, the possibilities become endless. Even if you don't have a specific outcome in mind, building such a professional network can be beneficial.
It can result in learning opportunities, potential collaborations and important friendships that will benefit you both personally and professionally.
If possible, start your own blog or even a YouTube channel and showcase some of your knowledge/work. The more you focus on finding your voice online and delivering a meaningful message, the easier it will be to do passive networking.
This means others will be interested in reaching out. Not always having to make the first step is certainly great and you'll definitely enjoy the validation.
Join Other Wedding Videographers and Photographers in Communities and Forums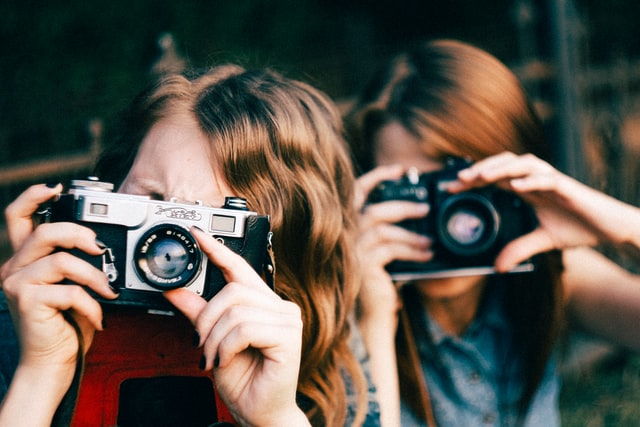 This one is linked to the first tip but because of its importance, the suggestion deserves a separate section.
Online communities, professional boards and groups have become vitally important. They give you access to tons of useful information about the industry, they make it possible to ask questions and get honest opinions and they also simplify networking with other photographers, videographers or wedding industry representatives.
You can join specialized communities on LinkedIn, Facebook and even Reddit. If you do a quick Google search for wedding photography or videography forums, you'll come across a couple of results worth checking out.
The trick to making the most of communities and forums is to be an active member.
Do share your opinion and provide valuable feedback. The more you interact with others, the easier it will be to get some assistance in times of need.
Just like building a sound online presence, your participation in professional online communities will allow for passive networking.
Others will probably reach out to you if you sound knowledgeable and you appear to be approachable.
Attend Real Life Networking Events
Enough about the online realm – let's talk about old-school offline events.
Networking events still have their relevance. Meeting others face-to-face and sharing a few minutes during a conversation will give you opportunities to make a lasting impression. Presenting yourself in such a way online isn't always easy or even possible.
Wedding events, as well as photography and videography fairs/seminars are definitely worth checking out.
These events are great for a couple of reasons. For a start, you can introduce yourself to potential clients. In addition, you can scope the competition and get a better idea about the services other offer.
Not only that, you'll check out their marketing efforts and their communication styles. Finally, you'll get to do some professional networking.
It's up to you to decide whether you're going to be selective about attending business events or if you'll go to every single fair and workshop.
Both approaches have their merits and choosing one or the other is simply dependent on the amount of time you can dedicate to such activities.
Join Local Business and Industry Groups for Wedding Videographers and Photographers
Even when seminars and events aren't taking place, there are still opportunities to network with other local wedding videographers and photographers.
Try to find out if there are local business owner, artist or photographer/videographer group in your city. Such unions and organizations are created for the sole purposes of networking and representation.
Even if you're an introverted individual and you don't feel like being actively involved in such an organization is your thing, it may still be a good idea to join.
You don't have to attend every single meeting or activity organized by such a professional group.
Keeping track of what other members are doing, however, and interacting with them every once in a while will give you access to interesting, actionable industry data.
Bridal Shows and Wedding Magazine Events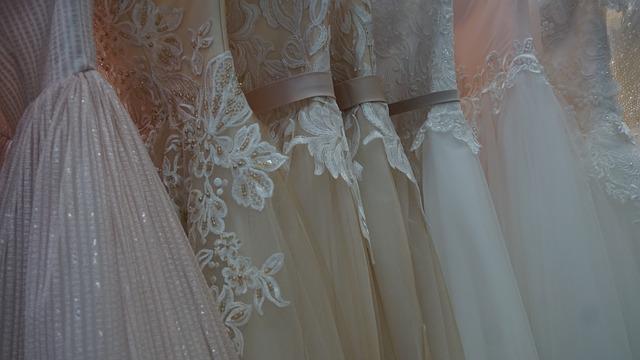 Let's talk about networking within the wedding industry.
It's a good idea to expand the scope of your networking efforts beyond just photographers and videographers. Interacting with other wedding industry professionals is equally important, especially when it comes to learning about new gigs or trends.
Bridal shows provide perfect chances for healthy and effective networking.
They're especially great for those who are new to the industry or to an area. Getting in touch with wedding planners, boutique and venue owners can soon result in actual (repeat) business.
Also, consider reaching out to bridal magazines and publications. Joining their invite list will give you access to events organized by such entities. Again – join as many lists as possible.
You don't have to attend every single event you get invited to. Having potential access to such networking opportunities, however, is always going to be reassuring.
Make Sure You're Prepared for Every Single Interaction
Good networking isn't just about meeting people. It's also about being prepared and making a solid first impression.
Whether you're attending a national industry seminar or a small local workshop, you should be taking the opportunity seriously.
How would you want others to perceive you? Chances are that you'd like to be seen as a reliable partner and a knowledgeable professional. To build this kind of reputation, you have to be prepared.
That means discussing your business in a deep and insightful way. It also means working on your communication style. Being charismatic, humorous and demonstrating your expertise at the same time is a winning combination.
Being prepared also means printing out business cards, creating some marketing materials (especially if you have a trade show booth) and even choosing the right clothes. All of these details matter.
People will judge every aspect of your presentation, even if they're doing so sub-consciously. Make sure that the right message is getting across.
Follow Up
Many wedding photographers and videographers forget just how important it is to follow up after initially networking with someone.
It doesn't matter if you've met another professional through a fair or an online interaction. The polite and professional thing to do is to wait a couple of days and reach out once again.
Thank people for their time and let them know how enjoyable and beneficial the interaction has been to you.
Let your new contacts know that you're available for further discussion or to assist them with anything within your realm of competence.
It's also a good idea to provide all of your contact details. Making it easy for people to reach out when in need increases the likelihood of getting that phone call or email.
Always follow up in a personalized way – don't just send people a generic message. Taking the time to call or write something meaningful is the polite thing to do.
It also shows you've put time and some thought into the communication, something that most people will appreciate.
Be Patient and Repeat
Networking can be difficult, especially if you're a newbie and you have ambitious goals.
Seasoned wedding industry professionals are usually quite busy. Approaching them, especially if you're doing so during wedding season, doesn't mean you'll immediately yield the result that you want.
In fact, you'll be forgotten quite often. That's just a part of the business and not something to feel heavily discouraged about.
Be patient, do networking regularly and the results will eventually come.
Also, don't be afraid of networking with other newbies or less experienced industry representatives. These people are in the same boat as you and they'd be more willing to consider a partnership or a collaboration.
You never know where an amazing opportunity may come from. Don't dismiss a networking chance because it's with someone you consider less than an ideal partner.
Over time, every single relationship has the potential to evolve and blossom. Nourish it, be open to communication with everyone and don't expect tremendous outcomes right off the bat.
Your business can grow as your network expands. In fact, it definitely will do so. Be active online and try to show up for local or national events, as well.
That's a winning combination. With some patience and a serious attitude, networking can work really well for you.
Looking for a wedding video editor?
Get a free quote within 24 hours!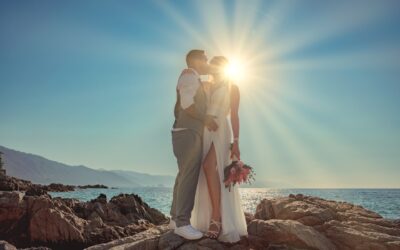 It's not just wedding clients looking for the ideal photographer or videographer. Professionals have to go through the same process in order to book events consistently. So, do you know who your ideal client is? Even more importantly, do you know how to reach out and...