Clients aren't the only ones who feel anxious and stressed out during their wedding day. Inexperienced photographers and videographers will also worry about delivering exactly what's required of them.
If you're in the beginning of your career, you're probably stressed out before a shoot. Even if you feel confident in your skills, there will still be some level of anxiety. What if clients aren't interacting with you in a friendly, calm manner? What if unforeseen circumstances push you out of your comfort zone and require very specific measures?
As a professional, you will face all kinds of scenarios.
Preparing for a wedding shoot should involve getting in the right state of mind. If you control stress well enough, you can do a stellar job while also enjoying the process.
Here are some of the best ways experienced wedding videographers and photographers manage anxiety before interacting with clients.
Take Enough Time to Get to Know Your Clients in Advance
Doing your homework and feeling prepared for an upcoming shoot will calm your nerves (a lot!).
You will have enough opportunities to meet and interact with clients before the big day.
Use the first meeting and the subsequent sessions with your clients to get to know their characters, ask questions and find out exactly what they're looking for.
Doing a rehearsal or a test shoot will also give you some information about how things are likely to unfold on the big day. Don't shy away from engaging in such sessions, even if they seem tedious and time-consuming at first. Getting to know your clients is the best way to feel prepared and to deliver what they're looking for.
If you sense that you're dealing with difficult clients right off the bat, come up with an action plan to streamline interactions. You may want to create a list of must-capture moments that the client approves in advance. It's also a good idea to come up with an emergency plan that the client is aware of. Giving them assurance you'll do your job (regardless of the circumstances) will reduce the risk of complaints and additional complications.
Understand Why You're Feeling Anxious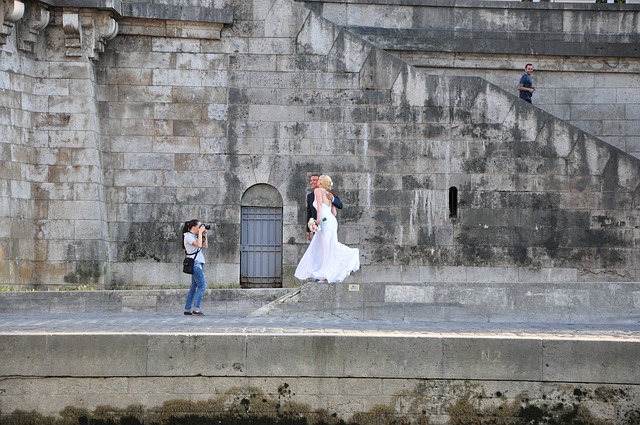 As a newbie wedding photographer or videographer, you'll feel anxiety for a range of reasons. Some of the most common causes of stress include:
Fear of being late or getting lost while traveling to the wedding venue
Poor communication abilities and being introverted
Worries about malfunctioning gear
Worries about sudden weather changes or other unforeseen circumstances
The behavior of bridal party members (too aggressive, non-cooperative, too distant, etc.)
Having to work with other professionals like a wedding planner, a DJ, a videographer, a photographer
Having to create some tricky shots while feeling that your experience is limited
Identifying the cause of anxiety gives you a lot of power. When you know why you're troubled, you can undertake specific steps to eliminate the stressors.
If, for example, you worry that you'll be late or you'll get lost while trying to find the venue, complete a trip a few days in advance to determine how much commute time you'll need. Visiting the venue in advance will also help with assessing the light and the placement of your photography/videography gear.
All other concerns from the list can be addressed in a similar way. Don't be afraid to face your fear and to address its specifics. By doing so, you'll feel much more calm and relaxed during the wedding day.
Be a Prepared Wedding Photographer or Videographer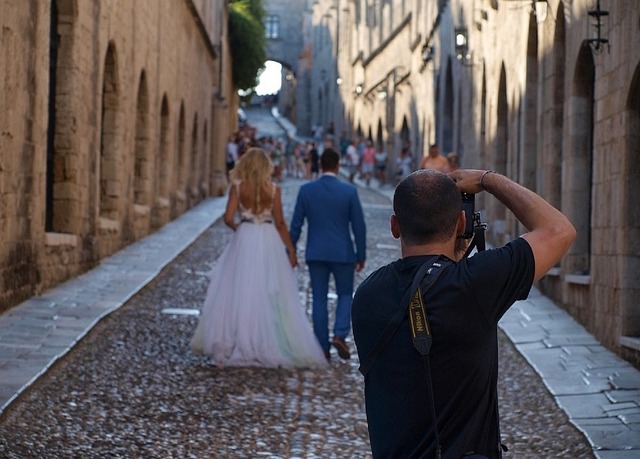 There are many things you can control as a professional. You're in charge of your gear, timing, the interactions with your colleagues and giving directions to the wedding party.
Come to the wedding as prepared as possible.
Check your gear in advance and make sure everything functions flawlessly. Bring backup equipment to the venue. Talk to other professionals attending the wedding and get them to cooperate with you for specific shots.
Have a wedding photography/videography timeline for the big day. If something changes, give your clients a call to discuss the possibilities a few days in advance.
A lot of wedding photography or videography work can be completed in advance. When you do so, you'll be left concentrating on your craft during the special day.
At the same time, make sure you're not trying to over-prepare and control everything. Understand the fact that some things are out of your reach. You cannot control the weather. You don't have authority over guests getting drunk or not.
Learn to go with the flow and be prepared to improvise. If you are prepared but maintain a bit of flexibility at the same time, you'll do a stellar job.
How to Gain Experience as a Wedding Photographer or Videographer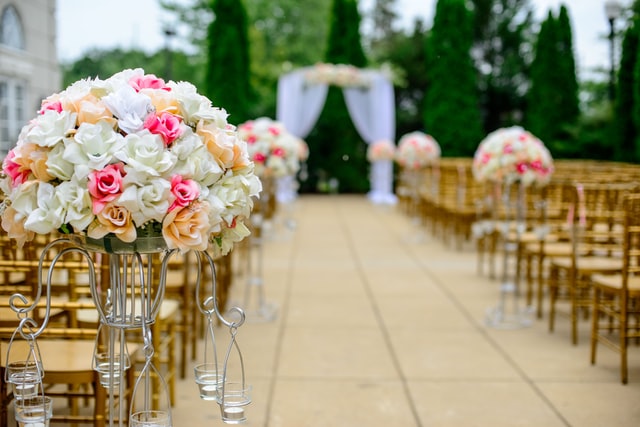 The lack of experience is one of the main contributors to your uncertainty and lack of professional confidence.
Working more and completing a sufficient number of projects will give you peace of mind and a higher level of self-esteem.
Do face your fear by taking on new projects. The more diversified and challenging they are, the better. Completing each one successfully will make you feel good and will help you grow your skills.
While you may feel tempted to turn down work due to your lack of experience, go the exact opposite way. Most often than not, you will handle the challenges of the project.
There are additional opportunities to employ and build your skills. Photography courses, webinars and workshops are all great tools. You'll learn new things and you'll even get to expand the portfolio of services you offer.
Take Good Care of Yourself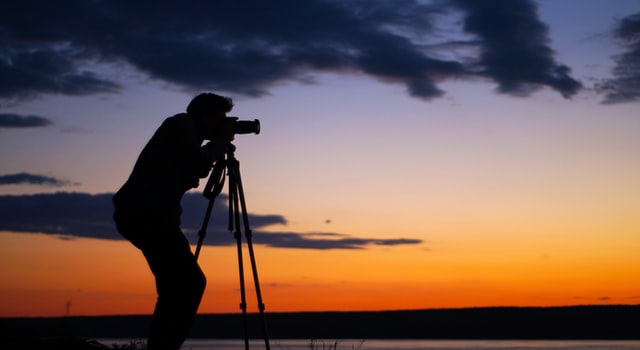 The days before the wedding is scheduled to take place will add to your anxiety.
Chances are that being too preoccupied about the upcoming job, you'll eat poorly and even experience some sleep issues.
Make sure you are in a good physical condition before the big day. The way your body feels has a direct effect on your mind. In other words, being under-slept can make you feel even more stressed out.
Take extra care of yourself in the few days leading up to the wedding. Practice a favorite activity that helps you deal with the stress (walking in the park, listening to music, meditating, spending time with friends). Exercise and get your body moving. Any kind of workout is an excellent form of stress relief. Eat good, healthy meals and make sure you're getting enough sleep.
There are also things you can do during the wedding day to make your body feel good.
Hydrate properly and bring a few snacks along. If you have to, take a quick break to breathe and relax in between shooting important moments.
The signs of anxiety building up are fairly easy to recognize. Taking some time to relax and recover will yield much better results than trying to push through your worries.
Get Some Help from a Fellow Wedding Photographer or Videographer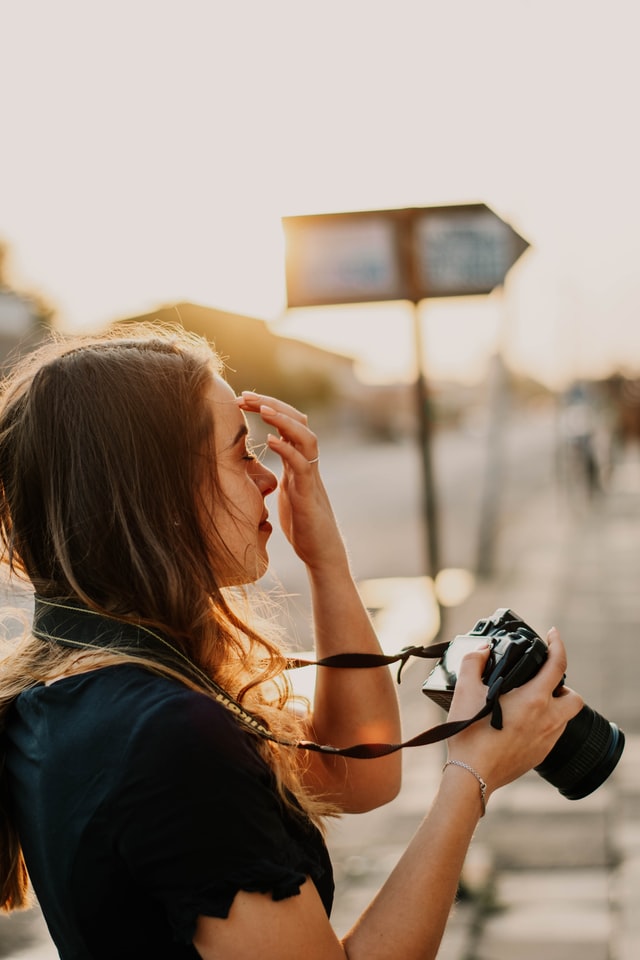 A newbie wedding photographer or videographer will often need a little bit of backup to handle a job without nervousness and anxiety.
It may be a good idea to bring a team member along during your first few shoots.
Having a second photographer or cameraman during the big day, especially if your colleague is more experienced, will give you some much-needed reassurance.
It's ok to accept the fact that you can't handle a shoot on your own.
Having a second set of eyes paying attention to details can prevent many mistakes and disasters. Even if something goes wrong with your footage or equipment, the clients will still get their outcome. Knowing that everything will work out in the end is actually going to reduce the risk of disasters occurring.
On top of that, having two professionals at the wedding will often give the clients a better outcome. Two photographers or videographers can capture a wider range of moments and even experiment with some fun shots. Getting all of this variety when you're alone and fairly inexperienced is going to be difficult.
Slow Down and Take a Deep Breath!
Every beginning is difficult.
A lot can go wrong and sometimes, it will.
The start of a wedding photography or videography career is very exciting. It provides amazing opportunities to establish your creative vision, build a clientele and make a living out of an activity that you enjoy so much.
At the same time, you should be prepared for some of the challenges that inexperienced professionals face.
Nervousness and anxiety are both natural. They can interfere with your ability to do a good job. Luckily, there are many ways to control the situation.
If you feel that you're getting too anxious or you're coming close to a panic attack as a wedding photographer or videographer, take a break. Breathe and slow down. Give yourself enough time to regroup and focus once again. Even if you're dealing with a situation that you're unfamiliar with, chances are that you'll come up with a viable solution. What matters in such instances is not panicking. You've got it! You know enough and you're talented enough to do a good job and turn the challenging situation into the perfect career-building opportunity.
Looking for a wedding video editor?
Get a free quote within 24 hours!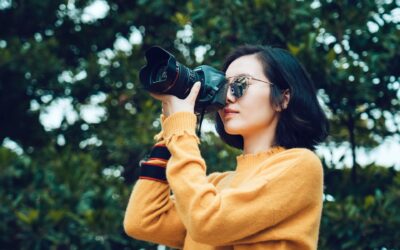 Those first business steps are exciting and terrifying in equal measures. That's why business tips for wedding photographers and videographers can come in handy. Some of the most valuable recommendations revolve around marketing and building one's reputation....