How much does a wedding video cost in 2020?
That's one of the biggest questions clients will ask before deciding whether they want to partner up with you. As a wedding videographer, you also need to have a good idea about pricing and the factors that will affect your decision the most.
While 2020 is just getting started, there are averages you can rely on to calculate the cost of your services. It's also important to have some good understanding of your clients. This way, you can create an array of wedding videography packages that will cater to specific needs and preferences.
How Much Does a Wedding Video Cost in 2020
Before examining key factors affecting the cost of a wedding video, let's check out some of the typical averages.
Obviously, these will vary from one part of the world to another.
In the United States, most couples will spend between 1,000 and 2,500 dollars on wedding videography. Packages start at about 500 dollars (or even less) and they can go up to over 4,000 dollars for the most experienced videographers.
The situation in the UK isn't that much different. The average price for a wedding videography package is about 1,500 pounds. More expensive wedding videography options can go up to 3,000 pounds or even higher.
Other West European countries have services in the same price range. There is insufficient data to provide averages but the amounts are comparable to those in the US and the UK.
Factors That Impact the Cost of Wedding Videography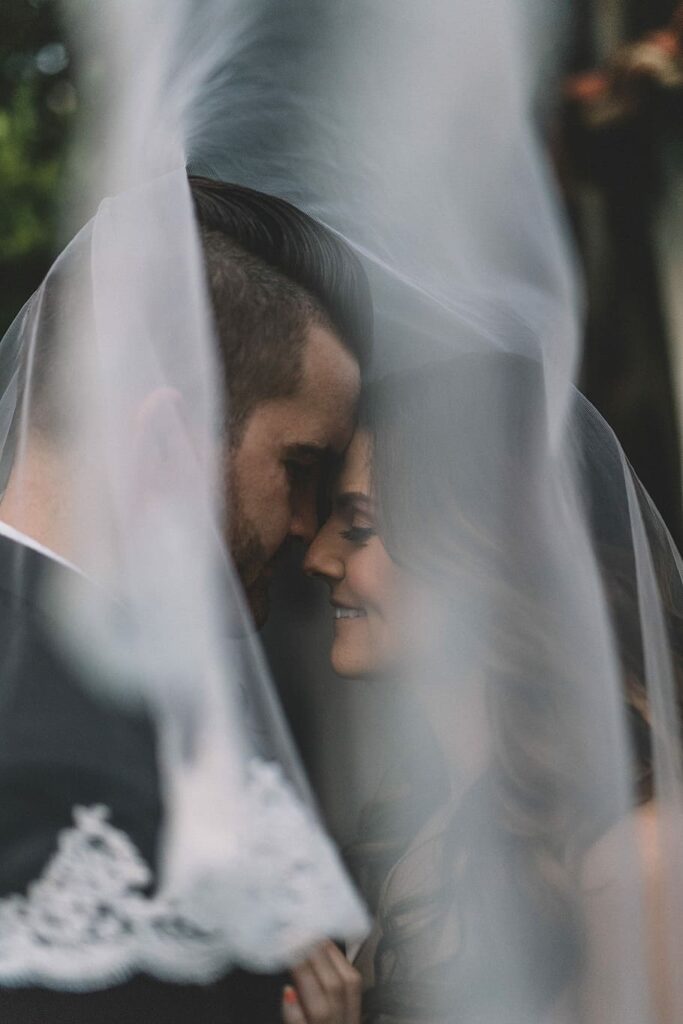 To answer the question how much does a wedding video cost in 2020, it's important to take a deeper look at the factors that impact budgeting in the most prominent ways.
The amount of time that the videographer spends on the project is the biggest determinant. It will be most expensive to hire a wedding videographer for the entire day. As a result, some couples will only have a videographer during the ceremony. The wedding party will be left to the wedding photographer and to friends who want to capture special moments.
Post-production and editing work, as well as the length of the final outcome will also affect the cost.
Producing a longer wedding video is obviously much more time-consuming than putting together a short clip. This is why videographers include the length of the final video as one of the elements in every single package description.
The types of equipment and the number of wedding videographers present will affect the cost. Pricing is also impacted by:
Travel expenses in the case of a destination wedding
Whether the client wants to get photography and videography out of the same professional
Extras included in the package (special effects, a teaser clip, a social media video, etc.)
Special types of footage needed (using a drone or GoPro camera to give the clients a more atypical outcome)
The final output and whether the client would want some of the raw footage
Give Clients a Good Idea about What's Covered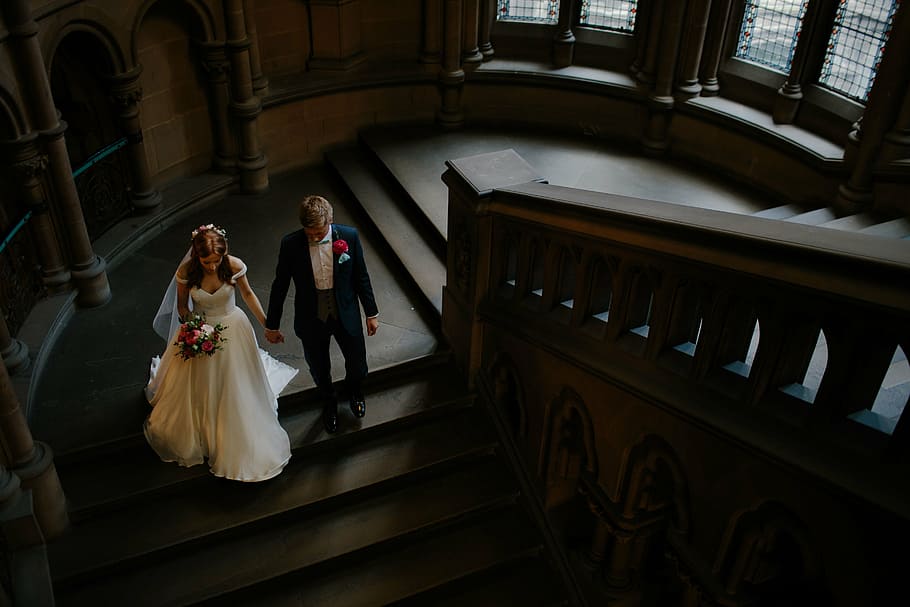 Some videographers create basic packages that are much less expensive than the average in the niche. These videographers, however, fail mentioning what's included in the quote. As a result, clients may think they're getting a particular outcome when this isn't really the case.
As a wedding videographer, you have to focus on clear communication.
It's nothing but professional to give clients a good idea about everything included in the videography package they want.
Typically, all of the following elements are covered by the cost of the videography package:
The videography service itself and the videographer being present at the venue for a pre-determined number of hours
Post-production and editing work
The provision of a final video that's delivered in a format discussed with the client in advance (whether the video is given on DVD, USB or via an online download link)
Equipment costing (videographers often have to bring additional types of equipment like projectors and external flashes to the venue)
The cost of having more than one videographer present at the venue
These are the basics. It's up to you to present extras and add-ons with their individual pricing. The client will determine whether they want some of these additional services and they'll have a good idea about the associated costs.
Clients Aren't Paying Just for Footage!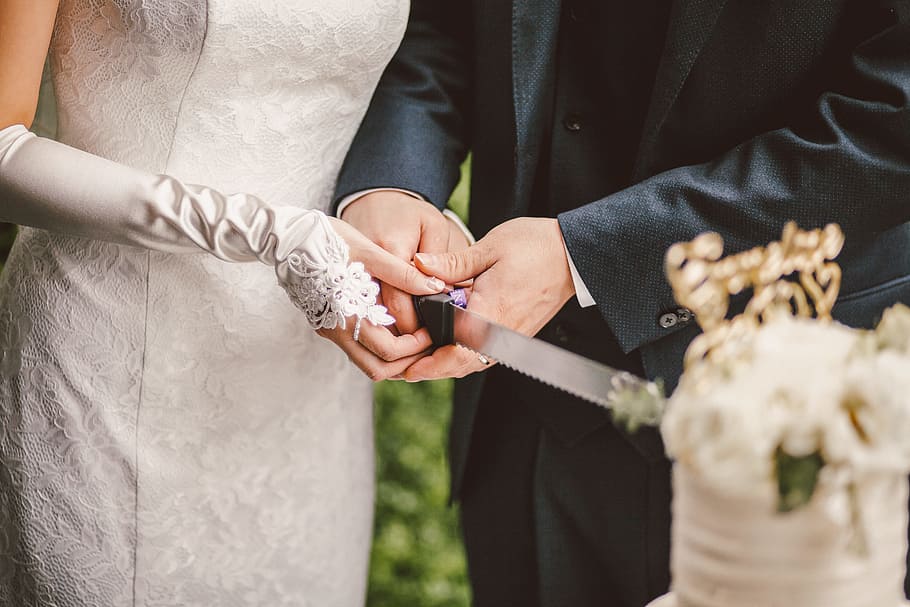 It's very wrong to believe that the cost of wedding videography covers only shooting and post-production work.
When determining how much does a wedding video cost in 2020, you also have to factor in the experience and the reputation of the videographer.
Creating a wedding video is a highly artistic process. Each videographer has their style and vision. In addition, they carry the huge responsibility of capturing all of the special moments in the most attractive way.
Clients are paying for the experience and the vision of the videographer.
This is the main reason why working with a more experienced wedding videographer tends to cost more than hiring a newbie for the job.
Videographers who have a well-established clientele and who have been around for years reduce the risk linked to the shooting itself. Hence, clients are paying for a risk-free experience and an outcome that meets all of their requirements.
There's a skillset linked to putting together a wedding video. This skillset develops over time. Thus, clients who want the best and most experienced professional should be prepared to spend a larger sum of money.
What Clients an Expect in Each Price Range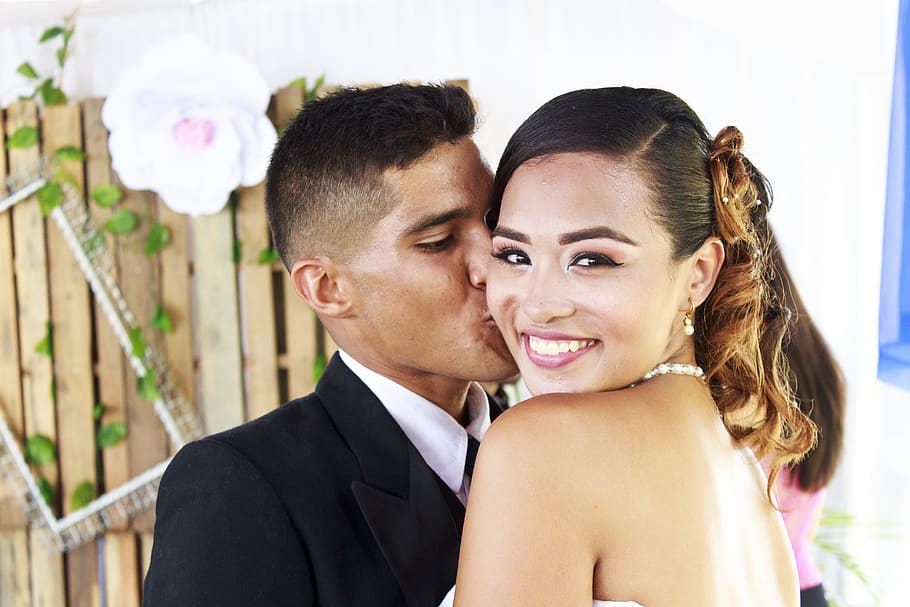 We've already touched upon the importance of communication and setting clear boundaries / expectations in advance.
To make things a bit easier to understand, however, let's examine what a client could anticipate in 2020 out of each package.
Whenever a wedding videography package costs less than 1,000 pounds, the client would be getting the bare essentials. Usually, the package involves the use of one camera and the attendance of one videographer. That professional will capture three to four hours of footage and a short clip.
A wedding videography package costing less than 1,000 pounds can also be provided by a relatively inexperienced videographer.
The packages that fall in the 1,000 to 2,000-pound range are the average. They usually give the couples all of the essentials without extras.
Such packages provide for hiring a videographer over the course of the entire wedding day, post-production, a full wedding video and a teaser or a highlight video that can be shared over social media. There will also be some flexibility in terms of formats that will be unavailable with less expensive packages.
Going over 2,000 pounds will give the clients all of the essentials mentioned so far and a couple of extras.
These extras could include drone footage, access to the raw video files, the attendance of a second videographer, a combined photography and videography package or HD / Blu-Ray footage.
Saving Money on Wedding Videography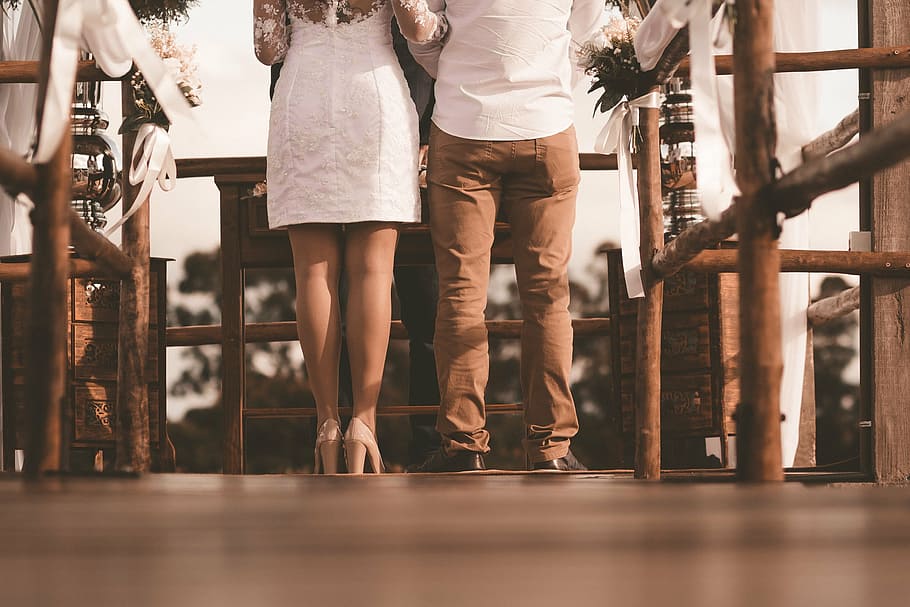 With all this being said, some people may worry that the cost of wedding videography is too high for a small and modest wedding.
There are ways to reduce the expense and still get a professional video.
Hiring a videographer on a per-hour basis and reducing their involvement rank among the best ways to reduce the cost of the project a lot.
Refraining from extras that aren't all too necessary will also shave off another significant chunk from the final sum.
Some clients may also ask whether it's possible to get only the raw footage.
Post-production tends to be a very time-consuming process. As a result, it adds a serious sum to the overall amount. Whenever clients get solely the raw footage without edits and post-production, the cost of professional involvement will become quite manageable.
As a wedding videographer, you have to decide whether you'll make such concessions and offer clients price reduction strategies. If you already have a well-developed range of packages, there will be no need to negotiate further on cutting the costs.
Conclusion
The average cost of a wedding video in the UK is going to be around 1,500 pounds in 2020.
Obviously, this is just an average. The market will offer much more affordable and much more expensive services, as well.
It's up to you as a professional to decide if you're going to keep your 2020 pricing policies or boost the cost of packages a little bit in 2020. Since you have gathered new experiences, you may want to consider a slight price increase. That boost will correspond to your current reputation and the skillset you've managed to acquire on the job.
While you need to be firm and you have to think about profits, it would also be ok to offer some concessions to certain clients. Referral and loyalty discounts can help you acquire new customers and grow your wedding videography business even further in 2020.
Looking for a wedding video editor?
Get a free quote within 24 hours!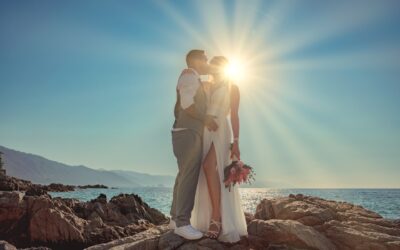 It's not just wedding clients looking for the ideal photographer or videographer. Professionals have to go through the same process in order to book events consistently. So, do you know who your ideal client is? Even more importantly, do you know how to reach out and...