DIY wedding videography – can you master it? The short answer is yes. To enjoy the outcome, however, you need to have a plan and a few knowledgeable assistants.
Many couples turn to DIY videography in an attempt to reduce costs or create something personalized. Whatever the reason, you can have a lot of fun with this approach.
If you're not a professional, however, you'll have to do your homework in advance. Creating beautiful wedding videos that flow well necessitates preparation. Having good technology isn't enough to ensure a stellar outcome.
This being said, you shouldn't be overly concerned about making DIY wedding videography work. What matters the most is having fun and knowing what you want to achieve.
Do you need a bit of inspiration to make DIY videography work for you? Check out the following ideas and tips – we're confident you'll find at least a few that you'll enjoy immensely.
Look at Professional Portfolios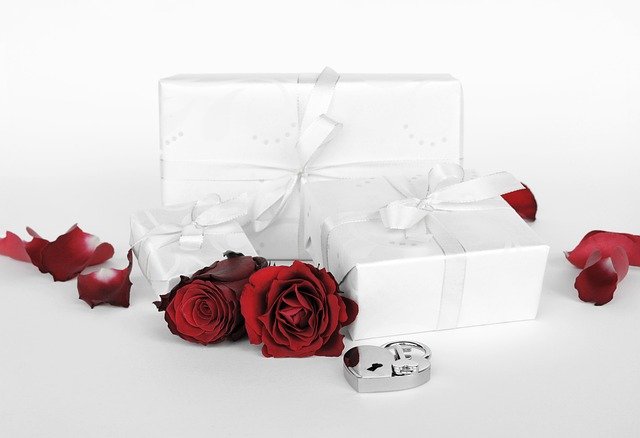 Wedding videography is a general term. There are so many styles and opportunities to explore. If you've never looked at a professional wedding video portfolio before, do it now. You'll be surprised by the many different approaches.
Looking at professional videos or even at YouTube videos will inspire you and help you determine what concept you want for your own special day.
Some couples prefer natural shots that aren't overly staged. Some like black and white videography. Others want an outcome that looks a bit more abstract or innovative. The goal can be accomplished through the use of filters and the right editing techniques.
If possible, keep the video concept simple. A project that's way too ambitious can end up looking amateurish in the absence of knowledge and experience. Creating complex videos will take time, effort and knowledge. If you really want to execute a more sophisticated idea, looking for professional assistance would be the best approach.
Consider a Camera Rental Service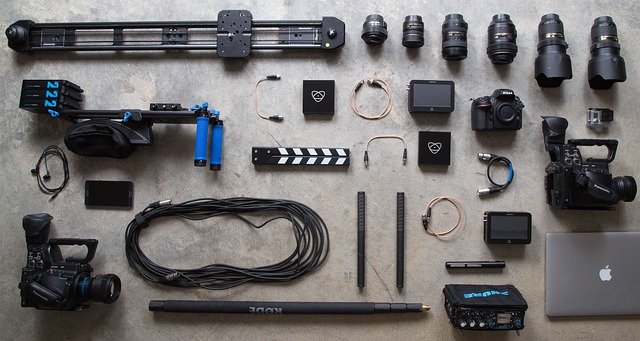 Some wedding videographers have a range of interesting and personalized packages their clients can choose among.
A camera rental service will be a good idea if you want a beautiful DIY outcome.
The service entails exactly what the name suggests. You get the opportunity to rent professional videography equipment for a certain period of time. To make the most of it, however, you'll need to practice and understand how a professional camera works.
In some instances, videographers may offer camera rental and post-production services or some other kind of professional equipment. This is a nice hybrid package you should definitely consider. While you'll enjoy the freedom to create your DIY video, you'll also benefit from some professional help.
Decide Who Your Videographer Is Going to Be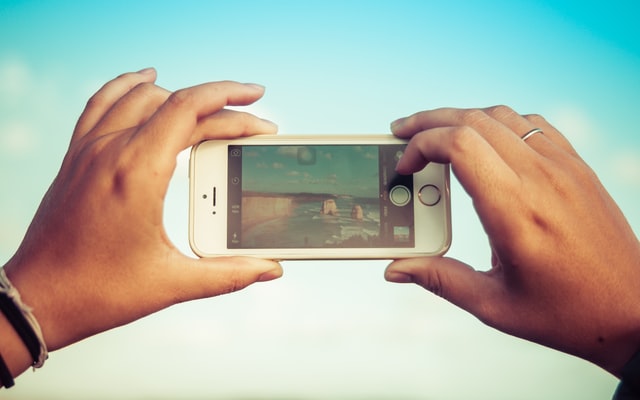 While most wedding attendees will partake in some DIY wedding videography, you should always have one (or more) dedicated cameraman.
A friend or a relative with a bit of experience will do an excellent job. All you have to do is discuss the videography plan in advance and do at least one test run.
Generally speaking, having more than one videographer will be the best way to create the most comprehensive video.
One of your cameramen could be focused on the ceremony and the most important parts of the wedding (do come up with a list of moments you want to have captured). At the same time, the second videographer will focus on some candid moments and more intimate shots. These two approaches will create a rich, memorable video. You'll get to capture all nuances of the special day and immortalize those for the ages.
Will Guests Be Involved in DIY Wedding Videography?
Will you give your wedding attendees a chance to create little clips? Such an idea will usually turn out great and produce some fun footage.
It's so very easy to set up a camera corner at the reception. The space will be used for interviews with the attendees. Alternatively, people will have a chance to say something in front of the camera, act silly, do a dance or whatever else they fancy.
Such videos are obviously insufficient to capture the wedding in their entirety. Guest clips, however, will give you a nice, emotional conclusion of your film. DIY wedding videography gives you the chance to include such casual instances in the final outcome. Don't hesitate to make the most of such opportunities.
Camera Alternatives?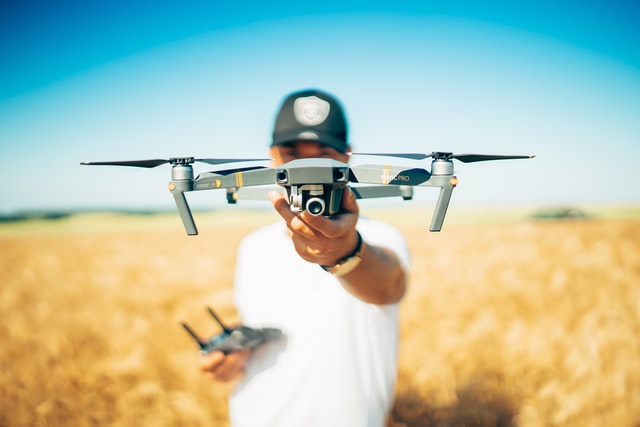 If you'd really, really like to capture your wedding in a more unusual way, consider alternatives to a standard camera.
Action cameras are very little and easy to carry around. They'll give you the chance to capture some first-person footage. An action camera will also create a very specific type of film. If you want that kind of ambiance, make sure you have at least one GoPro (or similar camera) available.
Drone videography is also a lot of fun. It gives you beautiful aerial shots, making it particularly suitable for outdoor weddings.
Anyone who is interested in drone videography will need to inquire about the know-how and experience of wedding attendees.
Operating a drone to capture beautiful film isn't easy. It's not the type of skill you can acquire in a week or two. Hence, this is an idea you should consider if a friend or a relative is a very committed drone enthusiast (or even a licensed pilot).
Consider Smartphone Enhancements
Smartphone videography can look really impressive if you know what you're doing.
In fact, some professional videographers have turned to smartphone footage and the outcomes are stellar. Check this example out:
if you want to experiment with smartphone videography, make sure that the appliance you'll utilize has a high quality camera.
In addition, you may want to consider the acquisition of additional camera lens or kits. These are small, easy to attach to a smartphone and fairly affordable. The right product can give the video additional crispness and clarity. Some kits are also created to produce a certain special effect.
There are wide angle, macro lens, close-up, tele and fisheye lens to explore. Again, lenses that create a special effect shouldn't be over-utilized. These will simply create a nice diversion from standard footage.
Smartphone enhancement also come in the form of lights and external flashes. If your wedding is going to take place in the evening or at an indoor venue, such lights can make the difference between blurry and beautifully sharp footage.
A Few Clever Tips for the DIY Videographer
Are you the person responsible for capturing the wedding? That's a major responsibility, especially for someone who isn't a professional in the field.
If you want to do an amazing job, you can rely on a couple of simple techniques and tricks.
For a start, use a microphone or headphones when capturing the wedding (whether you're using a camera or a phone). Weddings can get really noisy and there will be lots of background sounds. That's an issue since audio is just as important as video for a quality outcome.
The next important trick all professionals recognize as important is the usage of a tripod.
It takes a lot of experience to keep a camera steady. Amateurs will often end up producing shaky footage that will get the viewer dizzy. A simple tripod will completely eliminate the risk and keep the camera steady at all times.
Finally – practice, practice, practice!
Just because you use your smartphone on a daily basis doesn't mean you're prepared to shoot a wedding. Do some test footage and discuss it with the bride and groom. Get their feedback on what works and what doesn't. Based on that information, you can introduce some much-needed adjustments the next time around.
The Power of DIY Wedding Videography Post-Production
When thinking about DIY wedding videography, most couples will focus solely on footage creation.
Putting together a beautiful wedding film, however, involves one more vital element.
The post-production process is as important as capturing footage. It, however, can be much more challenging. You need some knowledge of software products and you also need to be familiar with the rules of cinematography.
Creating smooth transitions, good audio levels and consistency throughout the film isn't easy. Adding special effects to the mix increases the difficulty level even further.
Do consider professional assistance with the post-production. This way, you'll get to enjoy the best of both worlds. You'll have fun with the creation of your DIY wedding video. You will also have an experienced editor who'll handle the footage and make the most of it.
The Wedcuts team has the know-how and the qualifications to handle DIY wedding videos in an outstanding way. We'll work hard to understand your concept and your wedding film idea. Based on that information, we'll complete the editing and post-production steps that will result in the desired outcome.
Don't hesitate to get in touch with us and inquire about the possibilities. We'll be more than happy to partner up with you and elevate your original wedding video concept. If you need some additional information about the work we do and our style, please check out our portfolio here.
Looking for a wedding video editor?
Get a free quote within 24 hours!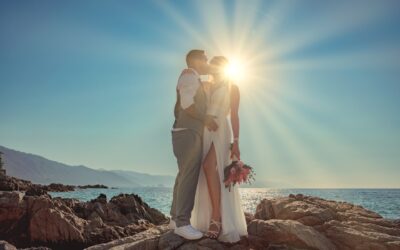 It's not just wedding clients looking for the ideal photographer or videographer. Professionals have to go through the same process in order to book events consistently. So, do you know who your ideal client is? Even more importantly, do you know how to reach out and...