Wedding trends change every single year and videographers have to keep these innovative developments in mind when offering services.
What will 2020 look like in the wedding world and how will videography be impacted? Let's examine some of the most prominent wedding trends for the coming year.
Floral Wedding Dresses Can Create New Opportunities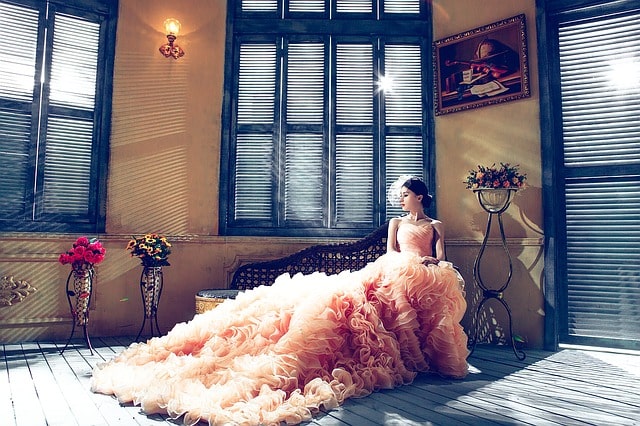 Wedding dresses will become much more colorful and diversified in the spring of 2020. According to fashion experts, the white dress will remain a classic but many brides will opt for alternatives.
Floral dresses, soft pastels and beautiful accessories will dominate the landscape. Since the wedding dress is one of the most important elements, it will have a profound impact on many other ceremony characteristics (including the video editing trends).
Videographers should prepare for much more colorful arrangements. Floral frames and special effects are a great choice to highlight the natural, ephemeral stylistics. Use such effects and filters sparingly to keep the video from getting tacky. Color corrections and alternative color palettes (nuances and filters) could also be explored in the absence of the harsh whiteness of the traditional dress.
Bespoke Lights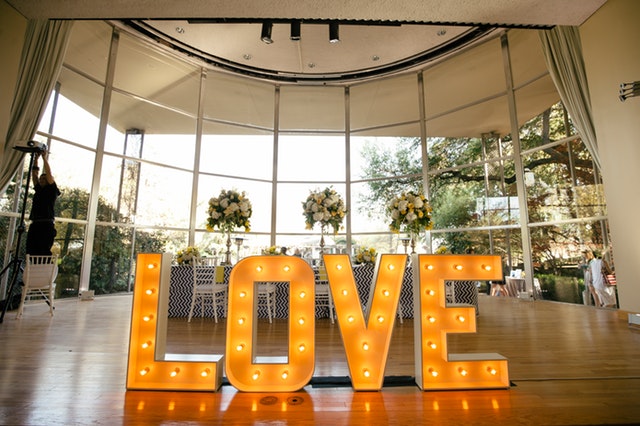 This trend is gaining prominence and while it can result in a spectacular ambiance, it can also challenge videographers. Wedding planners are starting to use bespoke lights in different colors, recessed lights and ambiance lights to enforce a mood. These colors will certainly make the venue much more intimate.
They, however, can result in ghostly tones and shadows that a wedding videographer will have to address. Working with the wedding planner is essential to get a better idea of the appearance and the illumination. It's also important to discuss the possibility of installing additional flashes or projectors that will be turned on for the creation of the most important footage.
Environmentally-Friendly Weddings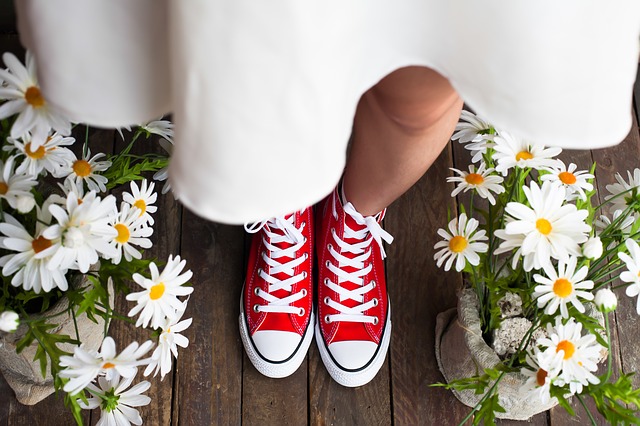 Going green is a very popular trend right now and it has already started affecting wedding planning. The trend will gain a lot of prominence in 2020 and beyond. The number of couples looking for environmentally-friendly solutions for their big day is growing. Some brides are ditching the bouquets and floral arrangements.
Some are getting rid of traditional gifts and asking guests to contribute to a favorite charity or eco organization. Locally-sourced produce for the catering, zero waste weddings and going plastic-free are other popular decisions for couples looking forward to tying the knot.
Environmentally-friendly weddings aren't going to impact the way in which footage is created but they could contribute to the emergence of new video editing trends. Natural colors and a somewhat hippie style can highlight the greenness of the venue and the ceremony itself. If you are working with environmentally-conscious clients, talk to them about the style and the editing choices beforehand.
They may still be looking for a traditional video that's more documentary rather than heavily edited. Don't just assume your clients would want something free-spirited or informal due to the nature of the wedding.
Going Big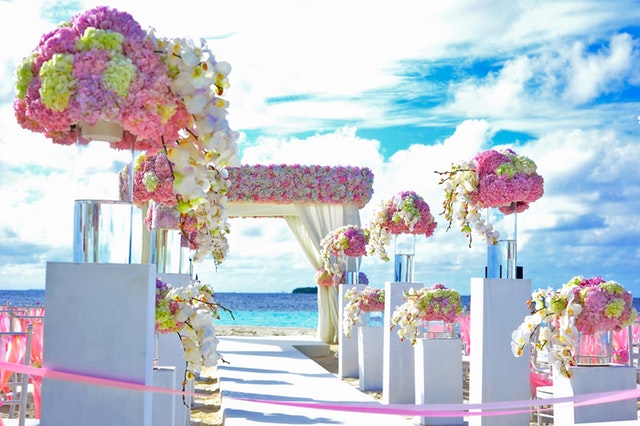 Couples that want a big and extravagant wedding are on the other end of the spectrum. There have always been people going overboard but the number of big wedding ceremonies is anticipated to increase in 2020. From massive arrangements to oversized balloons and floral arcs, these weddings are characterized by nothing subtle and minimal.
Shooting all of this opulence can be a challenging task. You risk having the video looking way too busy and crowded. When creating footage during an extravagant and bigger than life wedding, you will still need to find one focal point. Oversized decors can pose some challenges, including in terms of equipment placement.
Still, you can prepare for such situations by visiting the venue in advance and planning equipment accordingly. Wide shots and drone videography are also a good choice for opulent weddings because they paint the big picture and capture all of the exorbitance in the same frame.
Hi-Tech Weddings
The rapid evolution of technology will obviously have an impact on marriages and wedding video editing trends. Hi-tech weddings are starting to feature many interactive components that were previously deemed impossible.
Brides and grooms are looking forward to having a GoPro camera tucked into the wedding bouquet, featuring holograms and projections during the ceremony, 3D printed favors and even robotized bartenders to serve cocktails at the reception.
As a videographer, you can really embrace these innovations. The use of drones and a GoPro camera will provide you with a range of additional footage you can integrate in the standard clip. You can also experiment with 3D clips and even augmented reality (AR) to give your customers extra-special memories.
Acquainting yourself with new technologies will necessitate learning and a financial investment. Technology, however, is the future of videography and wedding editing. Jumping on the bandwagon right now will give you competitive advantage.
GIF Photobooths
Standard photobooths are no longer doing the trick. Many booth rental companies already have more innovative options for brides and grooms to choose among. GIF photography booths are already a thing and their popularity will continue growing. These feature a camera that takes a very quick burst of photos.
The result is an animated GIF composed of several still shots that create the illusion of motion. You can incorporate some of the files created by the GIF photobooth into the wedding video. The GIFs will add a bit of informal charm and even a sense of humor to the wedding video. Once again, it's important to rely on this approach sparingly and choose the best GIFs to increase the appeal of the video without going overboard with the gimmicks.
Weddings will become even more splendid, colorful and diversified in 2020. As a videographer, you should be prepared for the changes ahead of you. Reviewing your packages and being open to innovation will give you a chance to stay relevant and continue offering your clients fresh but timeless products.
Looking for a wedding video editor?
Get a free quote within 24 hours!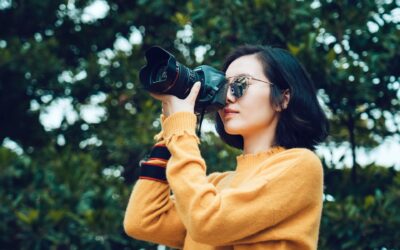 Those first business steps are exciting and terrifying in equal measures. That's why business tips for wedding photographers and videographers can come in handy. Some of the most valuable recommendations revolve around marketing and building one's reputation....