Whether you're trying to reduce the cost of wedding planning or you want a fun little diversion from the standard photographic approach, DIY wedding photography can make a lot of sense.
The term DIY wedding photography refers to creating pictures on your own (or by enlisting guests in the process).
To make the process successful, however, you have to plan carefully. DIY photography can result in a major disaster if you don't have a clear concept, the right technology and a few skilled people to lend a helping hand.
Many couples will employ a professional photographer, choosing an inexpensive package. In addition, they will employ a couple of DIY photo ideas to get more fun and diversified memories captured on paper.
If you're looking for creative and easy to execute DIY wedding photography ideas, you've come to the right place. We have a number of suggestions for you. Just choose the ones that are best aligned to your wedding style and theme.
Start with a Must-Have Image List (and Go from There)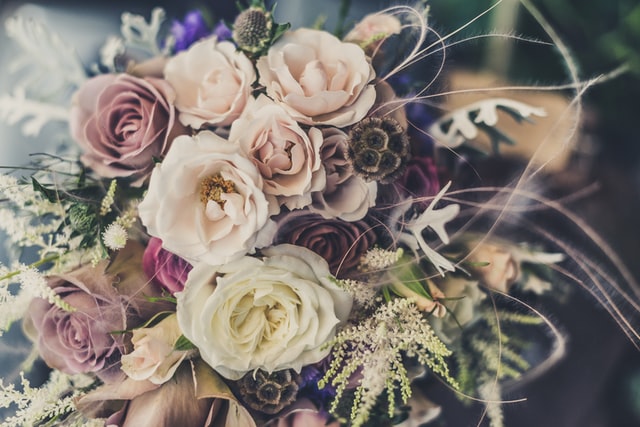 This DIY wedding photography idea is especially important for the couples that plan to handle the entire thing on their own.
A professional wedding photographer knows the ins and outs of a wedding. They are prepared to capture the most special moments to create a comprehensive album for the couple.
If you're not employing a professional, you'll need to make sure that you have all of the pictures that you want.
Sit down with your significant other and draft a list of the must-have shots.
Once these are covered on the wedding day, you can move on to having fun. Whether it's silly shots that you want to capture or you want to play with special effects, you'll know that the essential list is fully covered.
Have a Photo Booth or a Selfie Station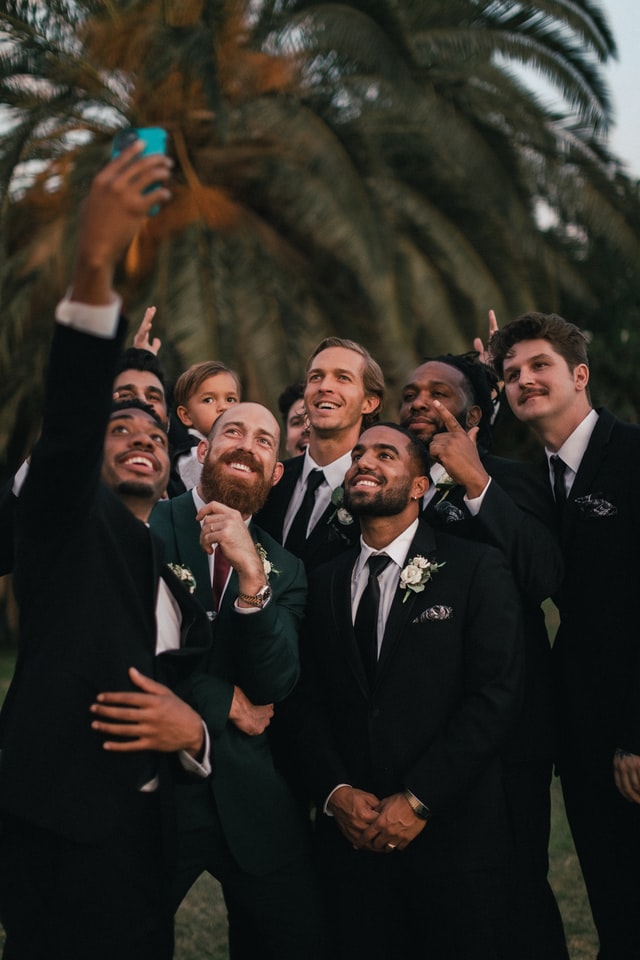 Photo booths have been around for quite a lot of time but they're still as popular as ever.
The reason for their prominence is very simple. Photo booths give wedding attendees a chance to get creative and a little bit silly. They necessitate a proactive approach while providing freedom and an informal ambiance.
If a photo booth isn't your thing, you can easily set up a selfie station at the wedding venue.
A selfie station will require nothing more than a phone or a camera and a couple of props. Hats, moustaches, a picture frame cut from paper – these are just some of the items that guests could get funky with.
Setting up the selfie station will give you some casual and silly shot you'll never get through professional wedding photography. On top of that, a selfie session is fairly inexpensive and easy to set up. Even if you're trying to plan a wedding on a budget, this photographic possibility will be achievable without going overboard on expenditure.
Appoint a Few Designated Photographers
Getting the wedding captured by several different people is a great idea.
If you have a friend or a relative who's handy and experienced with camera or smartphone photography, get them to document the events of the day.
Having a few people photograph the wedding will result in very distinctive and interesting pictures. The style, the sentiment and even the moments caught on film will be completely different.
True, many of the attendees will volunteer to submit their pictures. Still, you should organize the picture taking in advance (especially if you don't plan on hiring a professional wedding photographer). When people know who the appointed photographers are, they'll get to cooperate and provide some fun ideas to the right cameramen (or women).
Cool DIY Wedding Photography Ideas: Have Fun with Close-Ups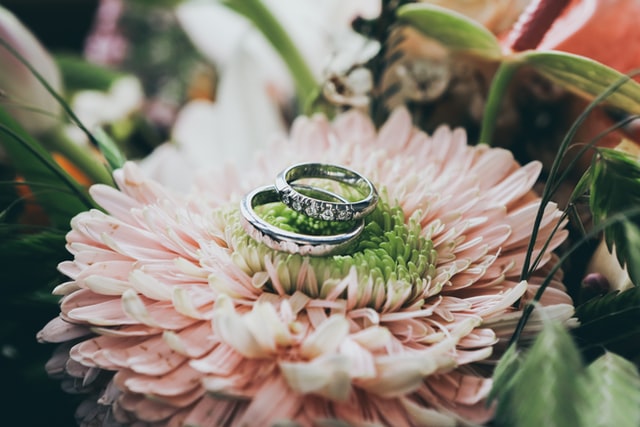 Most DIY wedding photography ideas focus on group shots or capturing those special moments between the bride and the groom.
To give the final album more authenticity and depth, however, you may want to consider the addition of some close-up shots.
Close-up shots capture the fine details that many people will not notice on the wedding day.
These are also the small elements that create the mood and that may be forgotten due to excitement or nerves.
There are so many possibilities for close-up photography during the wedding day. Capture a fresh blossom in the bride's bouquet, the shine of the groom's shoes, her eyes or the sparkle of the rings.
Close-up photography requires the use of the right equipment and some skills. Practicing in advance is a good idea to make sure the photos will turn out crisp and impressive rather than blurry.
From the Bride and Groom's POV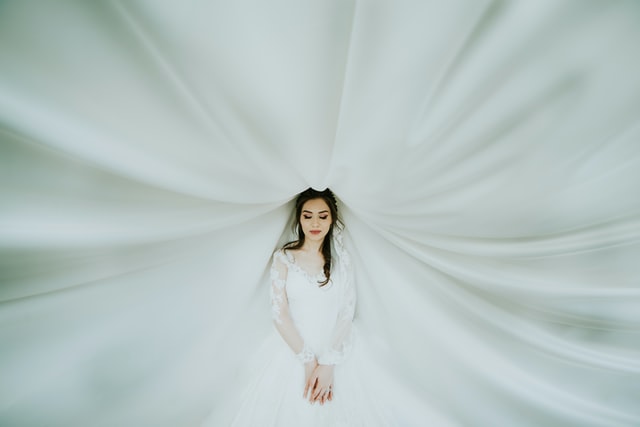 Wearable cameras have taken photography and videography to a whole new level.
Capturing the wedding from the bride and groom's point of view is such a fun and novel idea. It is an especially good choice for the couples who have a wedding photographer to capture all the standard shots (and are looking for something extra).
Wearable cameras are ideal for both photography and videography. They present the events of the day from the point of view of the participants. This POV cannot be achieved by a photographer, even if they get in the bride's face during those special moments.
Capturing the wedding from the bride and groom's POV will once again require some preliminary preparation.
For a start, make sure you have the right wearable cameras. They need to remain small enough while producing high resolution photos and videos. A test run will also be needed to get used to the equipment and plan some fun photographic experiments.
Instant Shots Anyone?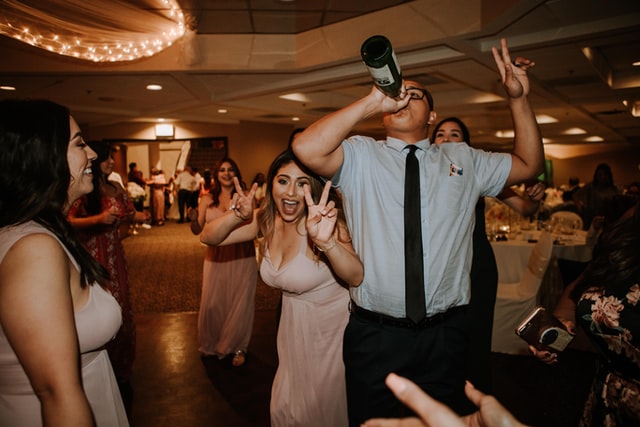 Instant cameras can take DIY wedding photography to a whole new concept.
The principle employed here is similar to the selfie station idea.
Instant cameras capture little moments, revealing the outcome of the shot almost instantaneously.
You can have a couple of instant cameras available at designated shots within the venue. Not only will guests be encouraged to use these and have fun, the instant photography will also reveal how the special day is getting captured while the events unfold.
Here's an added bonus – instant cameras are really user-friendly and non-complicated. Most wedding attendees will know what to do and the quality of the shots will be decent (as long as some basic composition principles are employed).
Appoint a Photography Coordinator
Good DIY wedding photography ideas need to focus on a lot more than the mere snapping of pictures.
Remember – you will be quite busy during your special day. As a result, making sure you have all of the shots you want is going to be an impossible task.
To get the outcome you want, consider "employing" a photography coordinator.
Your photography coordinator will usually be a member of the wedding party. They need to have the list of must-have shots and they should also be informed about the people appointed as wedding photographers.
The coordinator will make sure that those special moments are captured, that the photographic equipment is fully-functional and that a backup is in place.
A wedding photography coordinator can also gather people for group shots or get the guests to cooperate with the photographer.
Have Fun with Editing
Photo editing and post-production are as important as capturing the perfect DIY shots. In fact, editing is often even more important. When done correctly, it can enhance a shot or salvage a picture that doesn't brag the best of characteristics.
When planning your wedding photo session, you should also have an idea about how post-production will be handled.
Choose the right software and the right person for the job.
Also, determine the style and the feel you'll be going for.
Experimenting with filters and special effects is always a lot of fun but amateurs tend to overdo it. This is why you need to have a cohesive concept and some well-established guidelines for wedding photo post-production.
If you're hesitant about handling editing on your own, get some professional assistance. We at Wedcuts have extensive experience in wedding photography and videography editing. We can consult you and we can also add the finishing touches for a perfect outcome.
Be Prepared and Get Creative
DIY wedding photography can be very authentic, moving and inspiring. For the purpose, however, you shouldn't leave picture creation to chance.
Plan the DIY shot in advance. The more time you dedicate to choosing the right theme and list of shots, the better the outcome is going to be.
Also, don't be afraid of giving your designated photographers feedback and creative suggestions. This is your wedding and you should get the perfect memories from it. For the purpose, think about all possible complications and try to address those in advance.
Finally, if possible, do a trial run. A mock photo session will show you the capabilities of the technology and the photographer you plan to employ. Based on the results of this mock session, you will be free to modify the original idea or introduce a few additional elements to ensure the quality of the resulting pictures.
Looking for a wedding video editor?
Get a free quote within 24 hours!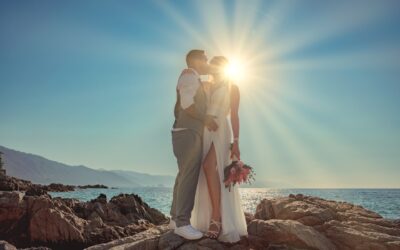 It's not just wedding clients looking for the ideal photographer or videographer. Professionals have to go through the same process in order to book events consistently. So, do you know who your ideal client is? Even more importantly, do you know how to reach out and...