Growing your wedding photography business (or wedding videography business) requires a lot.
Not only do you have to be a stellar photographer/videographer, you also need to become a good business person.
Building the right strategy, handling financials, marketing yourself and dealing with customer relationship management can all be very challenging in the beginning of your career.
Luckily, various books provide invaluable information to help you strengthen your business approach.
Here are a few of the titles bound to deliver essential knowledge.
Fast Track Photographer: Best for Learning about a Wedding Photography Business
This book by Dane Sanders is a great choice if you want to learn the ins and outs of starting/running a successful photography business.
Fast Track Photographer approaches the task in an interesting way. It helps photographers pinpoint their strengths and base their business approach on these key assets.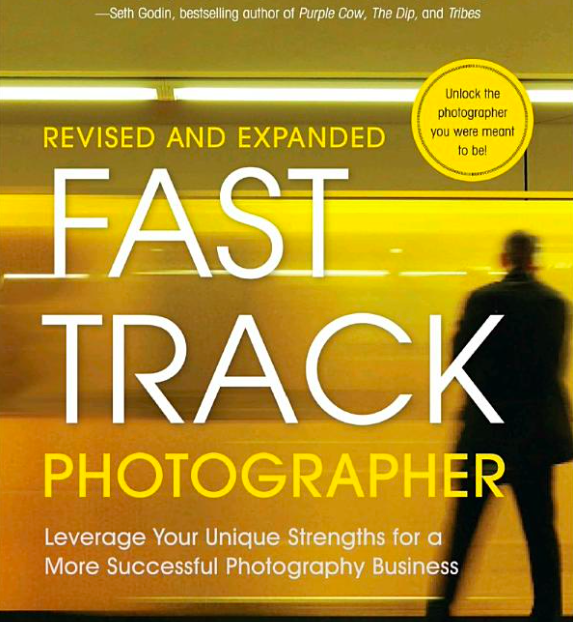 You will learn what your core strengths are, how to maximize them and most importantly – how to monetize them.
The book is written by a wedding photographer based in Southern California. Dan Sanders is also an Adobe featured speaker and he has had some of his work showcased in magazines like American Photo and Professional Photographer.
People who read the book appreciate the fact that it focused on the business side of things instead of on being a good photographer – something that doesn't get talked about too often.
It has even been called "life changing" a couple of times.
On the downside, the book may not be as beneficial for someone who already possesses a bit of business experience.
Essentially, it's a great guide for newbies who want to have every aspect of running a photography business spelled out for them.
How to Shoot Video That Doesn't Suck: Best for Newbie Videographers
The name pretty much sums up what the book is about.
How to Shoot Video That Doesn't Suck by Steve Stockman (a producer, writer and director who has worked on commercials, short films, web series, music videos and others) focuses on making your video better.
The goal can be achieved by focusing on the video's language and looking at it the way a director would, regardless of what you're shooting.
If you're a complete novice in the world of wedding videography, you'll definitely learn useful lessons from this book.
Essentially, How to Shoot a Video That Doesn't Suck makes you think in shots.
It creates a strategic frame of mind that helps you make good use of everything the lens captures.
You will also get detailed information in all key aspects of video production so that you can ace just about every project.
The book has over 1,450 customer reviews on Amazon and it maintains an exceptional rating of 4.6 out of five stars.
One downside that's being mentioned is the fact that Stockman refrains from discussing audience specifics and how understanding one's target demographic comes into play for good video production.
Wedding Photography Unveiled: Business Strategies That Really Work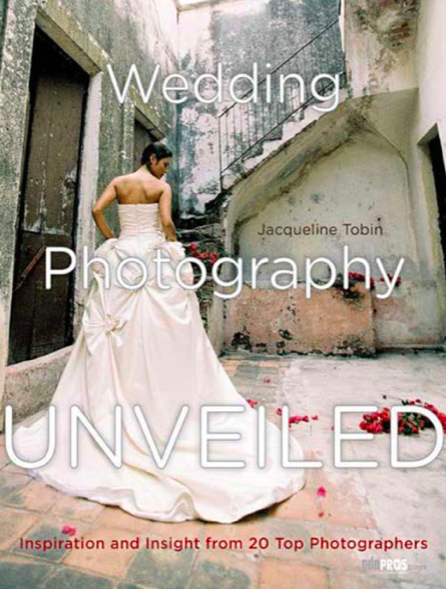 Wedding Photography Unveiled provides something incredibly valuable when it comes to running a wedding photography business (or a videography business for that matter) – the experience of actual professionals.
In the book, you'll discover the most actionable tips that 20 successful wedding photographers have to share.
Strategies, best business practices and specific techniques are all highlighted in this comprehensive business guide.
Additionally, the book showcases some exceptional works, giving you intriguing visuals and a bit of inspiration.
You will also find useful tips on equipment selection, coming up with adequately priced packages and even building a website that will help you popularize the business.
If you're looking for some guidance, as well as beautiful stories that reveal a lot about the business, you will enjoy the book. The technical information and tips are the ones that warrant the book excellent reader reviews.
On the downside, it isn't your typical business guide that's broken down into chapters by topic. Rather, you're going to get personal opinions and examples that can be very motivating, especially knowing how successful the photographers featured in the book are.
Word of Mouth Marketing: Powerful Promotional Tips for Videography and Wedding Photography Businesses
It's now time to examine a few niche aspects of running a wedding photography or videography business.
Promotion is vital for the success of every entrepreneurial endeavor. Word of Mouth Marketing by Andy Sernovitz focuses on a very specific technique that is both low cost and highly effective.
Word of mouth promotion benefits just about every business because it has customers doing the actual marketing.
While exceptionally valuable, good word of mouth marketing can be difficult to achieve in the beginning of your career.
The book gives you actionable tips that have been crafted by the person who started the word of mouth movement.
Andy Sernovitz runs a well-known community for social media leaders and he also teaches word of mouth promotion at a university level.
This is a great reading choice for you if you enjoy actionable tips, straightforward information and a sprinkle of humor. Broken down into five essential steps, it will teach you the basics of good marketing and what it takes to get people talking about you.
While published back in 2015, the book is still a classic today and it enjoys overwhelmingly positive customer reviews (as it should if the author has done his job!).
The Ultimate Sales Machine: The Secrets of Running a Profitable Business
What sets apart successful businesses from all others? That's the most important question discussed in The Ultimate Sales Machine. While the book by Chet Holmes has been released back in 2008, it still provides valuable information today.
Furthermore, it's been updated to feature some advice in line with contemporary business realities.
The Ultimate Sales Machine discusses the creation of a high performing wedding photography business (or a business in any other niche).
Some of the key tips include working smarter instead of harder, getting the best ROI from marketing efforts, enhancing client transactions and maximizing the volume of sales, pinpointing ideal clients and getting those people to convert.
Chet Holmes is a sales expert that has worked with more than 60 Fortune 500 companies. American Express, Morgan Stanley, Estee Lauder, Citibank and Xerox are just a few of his clients.
Essentialism: The Disciplined Pursuit of Less: The Key to Working Smartly
As a videographer or a wedding photography business owner, you often find yourself physically incapable of completing all of the tasks that need to be handled on a daily basis.
If that's the case, you're probably not coming up with good priorities.
Essentialism: The Disciplined Pursuit of Less by Greg McKeown became an absolute hit the moment it was released back in 2014. That's because the book offered a brand new perspective on getting more done.
The theory of the book is simple – don't try to get everything done, focus on the right thing.
While time management is an important topic of discussion, Essentialism talks about a whole lot more.
It's a systematic approach towards maximizing productivity. As many photographers and videographers work on their own, such a systematic discipline can come in very handy.
Purple Cow: Exceptional Brand Building
The final book in the list is Purple Cow by Seth Godin.
With a name like that, the book definitely gets potential readers curious. And that's a good thing. Purple Cow provides specific tips on building an exceptional brand and crafting products that are going to sell.
Not only does Purple Cow give you the steps of stellar branding, it also delivers valuable real-life examples about companies like Apple and Starbucks.
It is the creation of someone featured in the Guerilla Marketing Hall of Fame and the Direct Marketing Hall of Fame.
A well-known lecturer (check out some of his TED talks), Seth Godin is also recognized as one of the most influential business bloggers today.
Looking for a wedding video editor?
Get a free quote within 24 hours!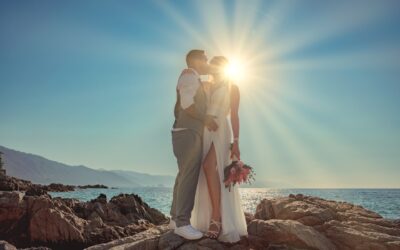 It's not just wedding clients looking for the ideal photographer or videographer. Professionals have to go through the same process in order to book events consistently. So, do you know who your ideal client is? Even more importantly, do you know how to reach out and...