Whether you're a professional wedding photographer or someone who's about to get married, wedding photo editing could be a service you're in need of.
Photo editing packages come in handy due to many circumstances. You could be a photographer who simply lacks the time or the skills to do post-production. You could be a couple looking for ways to bring down the cost of wedding photography.
Whatever the reason, it's important to understand the cost of wedding photo editing well.
Various factors determine how much the service is going to put you behind.
Most often, photo editing solutions have comparable prices. If you're getting an offer that's way too budget-friendly, you'll need to be cautious about it.
If you've never dealt with professional photo editing before, here are some of the biggest essentials to learn about it. In addition, the guide will give you a fairly comprehensive overview of the factors that determine the cost of wedding photo editing in 2022.
Factors That Determine the Cost of wedding Photo Editing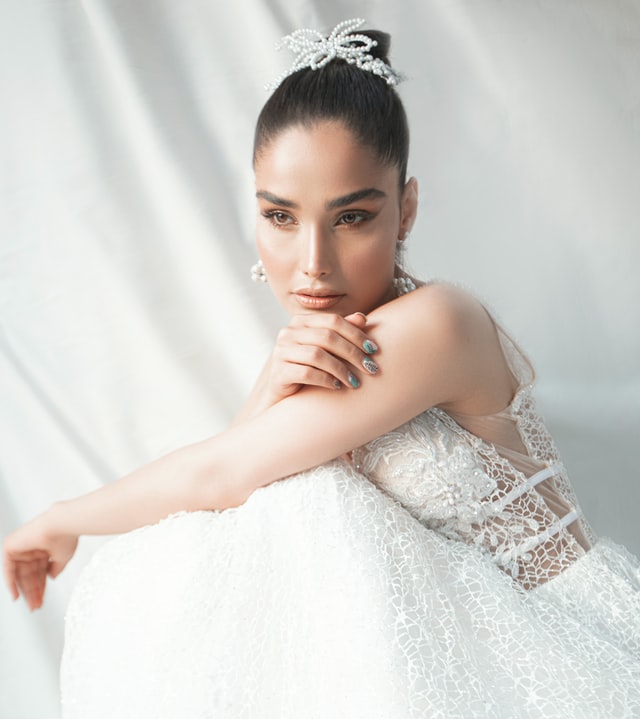 Before taking a look at average prices and costs, let's examine some of the factors that contribute to the price tag of an editing package.
Anyone interested in wedding picture editing has probably checked out post-production companies and the packages available on their website. While each service provider has a specific approach towards price selection, a lot of factors will remain common.
Some of the primary factors that will impact the cost of photo editing in 2022 include the following:
Whether costing is per picture or a package (including post-production work for a set number of photographs)
The amount of time and the extent of editing work required to complete the task (sometimes, clients will have very specific requirements that necessitate a lot more image manipulation)
The experience and reputation of the photo editor – someone who has been on the market longer will charge more
Quality of the source images – pictures created by amateurs are much more difficult to work with
Deadline for completion and whether this is a rush order
Final output – resolution, format, whether prints will be required or just the digital files, etc.
If you're looking at offers for picture editing, make sure you understand what's included in the package. A misunderstanding can make you fall for a solution that doesn't prove to be the most budget-friendly one in the end.
What Service Will You Be Getting?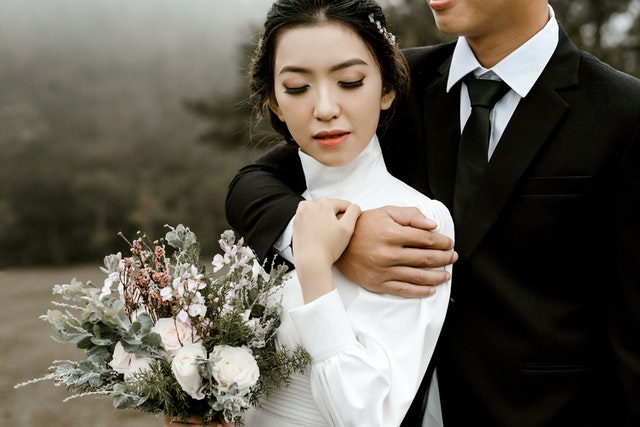 In this guide, we're speaking about wedding photo editing but that's a pretty general term.
You can get an array of different services under the umbrella.
Needless to say, the nature of the solution you will require is going to determine the price tag of photo editing.
Some of the most common services that photo post-production packages include are the following:
Basic photo retouching: this includes the basic corrections required to make pictures prettier. Color correction, balance, contrast, brightness and sharpness may all have to be altered a bit to give you a better outcome. There are some other elements professional editors get into (white balance, color temperature, tint, etc.) but there really is no need to dive deep into the world of terminology.
Body correction and retouching: sometimes, couples would want to have additional editing to get rid of imperfections. This kind of service is very common with portrait photography and close-ups that may reveal a bit too much.
Background removal and manipulation: with this one, we're heading into the realm of picture manipulation. Sometimes, items and people may have to be taken out of a picture background. Since this is a fairly tedious process, it can add to the cost of editing.
Picture filters and special effect addition: if you're looking for a specific special effect (fairytale-style photographs, HDR images, cinematic images, gritty pictures, movie-like effects, etc.), you will need to spend extra on post-production. Such effects will be added during image editing and the process is extensive. In addition, it requires a lot of specialized knowledge to give you a natural and aesthetically-pleasing outcome.
As you can see, there's so much work that a picture editor can do. Before discussing such a service, make sure you know what outcome you're looking for and how extensive the editing work will have to be.
2022 Wedding Picture Editing Costs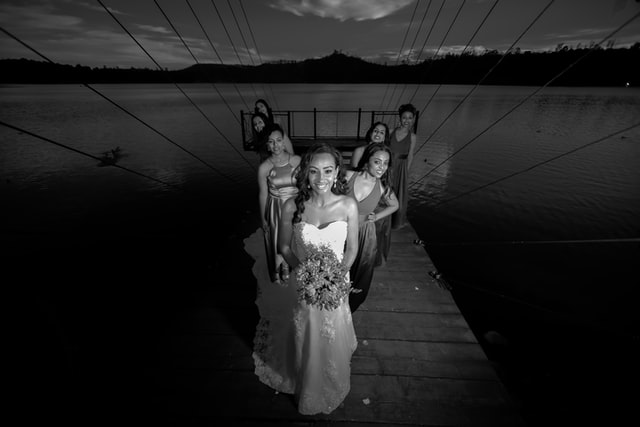 Now that we have the general considerations out of the way, it's time to actually take a look at the cost of wedding photo editing in 2022.
The cost will depend on whether you are paying per picture or you're getting a package deal.
If you're just looking for basic photo retouching, the price can be expected to start at about two dollars per image. For advanced editing, background removal and special effects, you will have to spend as much as 10 dollars per image or even more.
Some photo editors will charge an hourly fee. The Salary.com 2022 stats suggest that the median cost of photo editing is 34 dollars per hour. The typical range is 30 to 40 dollars per hours. Editors who are just getting started with their career will charge less – about 26 dollars per hour.
Anyone looking for a package deal will come across differing prices, as well.
Typical packages cost about 100 to 200 dollars, depending on the complexity of work. The 100-dollar package will usually include color corrections alone (of several hundred pictures). The more expensive package will also provide retouching solutions.
It's interesting to point out that some post-production professionals offer subscription plans to wedding photographers.
These subscriptions are monthly and they allow for effortless interactions between two professionals. Such packages start at about 100 dollars per month. Keep in mind there is a limit on the number of pictures that will be edited within the package over the time period. If you go beyond what's included in the plan, you'll have to roll up to the next package or you'll need to pay extra.
Is one pricing model better than the other? Not really. It's up to you to determine what you feel comfortable with. Generally speaking, per image editing solutions make sense for a smaller number of pictures and simpler corrections. If you have to edit hundreds of images, a package or an hourly fee will make more sense financially.
Ways to Bring Down the Cost of Photo Editing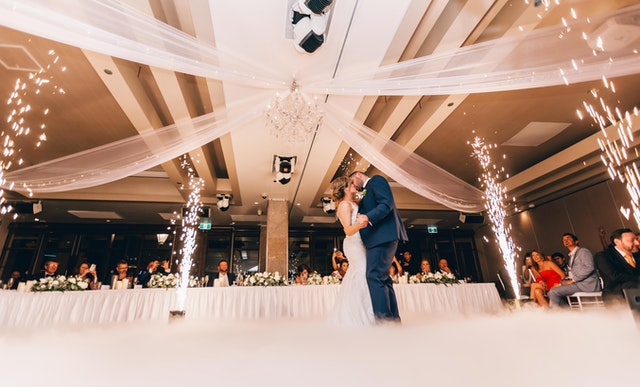 The numbers quoted above probably seem like too much, especially if you're trying to complete all wedding preparations on a budget. If you're a struggling professional, you'll also want to reduce the cost of outsourcing.
There are ways to make wedding photo editing more affordable.
When employing these techniques, however, it's very important not to sacrifice quality for cheapness. If you do, the final result will be disappointing and the money will be anything but well spent.
One of the best ways to reduce the cost of picture editing is to make sure that photograph quality is exceptional.
Whenever pictures are beautiful and there aren't extensive post-production requirements, editing is going to be fairly inexpensive. Chances are that only a bit of basic color correction will be required and that's the most affordable service.
As a photographer, you should work on partnering up with a post-production team. If you have a reliable and working partnership with another studio, chances are that you'll benefit from bulk discounts and special rates.
Do seek out post-production services as early as possible. Having to complete an expedited project is going to cost you more. Hence, you should be contacting editors as soon as you know when the wedding will take place and when the pictures will be ready.
Finally, we need to put emphasis on something that has been mentioned already. The fact that a service appears cheap right off the bat doesn't mean it is the most affordable. Always make sure you understand what you'll be getting for the money you spend on post-production. Otherwise, you risk wasting some of your cash on a half-baked service that will necessitate additional (costly) work.
Professional Photo Editing Is Worth It!
In the end of the day, spending some money on professional photo editing will be worth it.
If you're getting married, do understand that partnering up with the right editor will help you save even the most disastrous amateur pictures. As a professional photographer, you can simplify and streamline many processes to take on new projects without getting over-burdened.
Take enough time to research wedding photo editing solutions and their costs.
Just like you'd do with any other service, request multiple quotes. These will give you a good idea about the post-production approach undertaken by different studios. You'll also get a realistic idea about what the market has to offer and how much such assistance is going to cost you.
Also, don't be afraid to seek out personalization. Many studios will be willing to tweak their services in order to address the needs of a brand new client. The more specific you are in your communication, the happier you'll be with the outcome you'll get in the end.
Looking for a wedding video editor?
Get a free quote within 24 hours!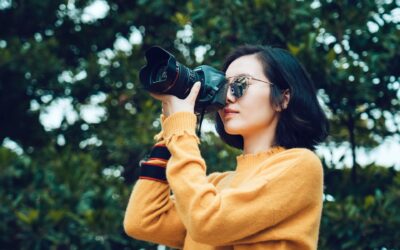 Those first business steps are exciting and terrifying in equal measures. That's why business tips for wedding photographers and videographers can come in handy. Some of the most valuable recommendations revolve around marketing and building one's reputation....