If you're wondering how to edit wedding videos, you will need to understand that a comprehensive approach is an absolute requirement. This means you should be detail-oriented and paying attention to the big picture at the same time. The audio is just as important as the visual. Poor audio quality or inappropriate music selection can ruin an otherwise beautiful clip.
Choosing a professional video camera for weddings and a good microphone is the first step towards ensuring impeccable audio. To give your clients the best possible outcome, however, you'll need to keep a couple of additional essentials in mind.
Keep Hissing and Noise Out of Your Video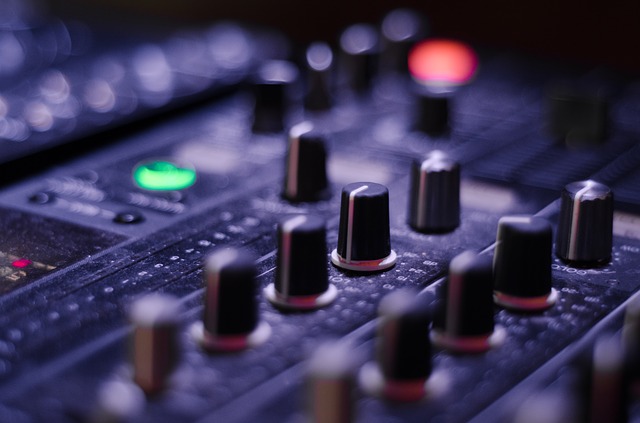 Professional wedding video equipment is very sensitive and it often picks up on the noises that you'd like to keep out of the audio. When learning how to edit wedding video and deal with audio problems, you'll first have to tackle hissing.
The hiss is a broadband noise that spans over the entire audible spectrum. The intensity is higher at the higher frequencies. Electronic components in the professional wedding video equipment generate some of the hissing.
Dealing with hissing noises is possible in a couple of ways.
For a start, you need a microphone with a gain boost. Gain adjustment isn't available with many of the mikes available for purchase today but if you opt for such a product, you will have some control over hissing while the footage itself is being created.
If you're using a photo camera to record your video, turn off the auto gain control (AGC). AGC is a type of compression used to regulate the volume of recorded audio by increasing the gain in the case of quiet sounds. Boosted gain will cause the inherent noise to become more audible.
Finally, if you end up with footage that features a lot of hissing, you will need to learn how to edit wedding video properly.
Adobe Premiere and other professional software options enable noise reduction. If you don't know how to tweak the audio levels to achieve the best possible hiss reduction, you may want to consider outsourcing the process to professionals.
Outdoor Weddings and Wind Noise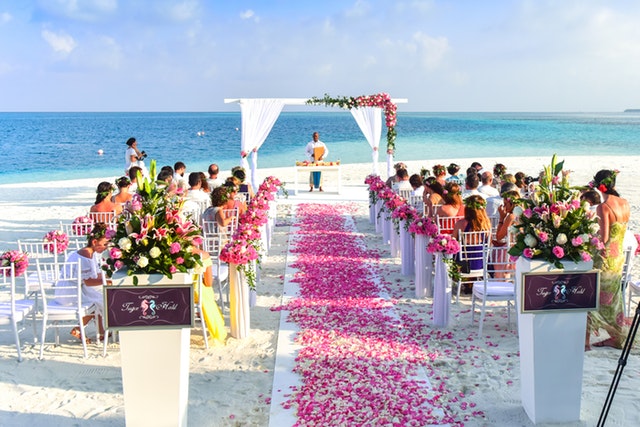 Another problem that wedding videographers have to address is the wind noise – a very common occurrence in the case of outdoor weddings.
Just like in the case of hissing, the best way to deal with wind noise is to prevent its capturing by the microphone. You can tweak the professional video camera for weddings that you use and your microphones to prevent a disaster.
Wind covers are very effective and you should invest in one if you're doing outdoor weddings often.
If you create a video that already has wind noise on it, getting rid of the problem and ensuring loud and clear sounds is going to be virtually impossible. There are professional options you can utilise for noise reduction but unless you're a skilled professional, the final outcome will be mediocre at best.
Use noise removal in an editing platform to minimise the sound of the wind. Bring down the noise of the wind gently and without serious distortion to the rest of the audio.
Boost the Quality of Speeches and Dialogue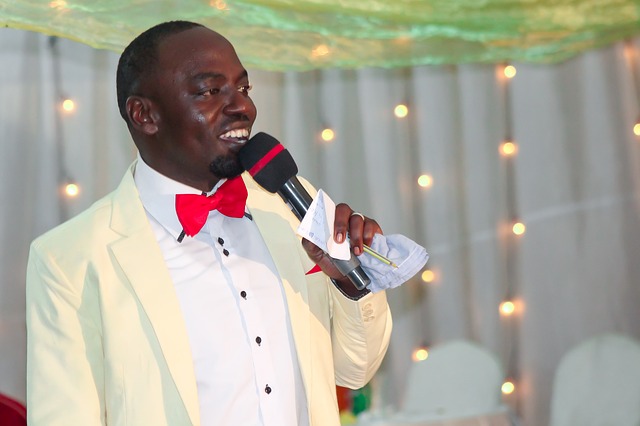 There are several aspects of the wedding that you'll have to capture loud and clear. The ceremony itself, the "I dos" and the speeches are the ones that everyone watching the footage will want to hear.
A zoom microphone is the best piece of professional wedding video equipment you can use for speeches.
Plug the microphone into the soundboard at the wedding venue – something you should talk about with the DJ. Such a conversation will enable you to bring the right cables and make good use of the available hardware.
You should also always do a sound check before the ceremony begins. Use professional headphones for the purpose. High levels cause muffled sounds. This will happen even if you use the best camera and microphone.
A final thing to try is putting a mike on the groom and the officiant. Yes, that's a lot of audio equipment to bring to the venue. The investment will pay itself off, however, in satisfied clients who are bringing you one referral after the other.
How to Edit Wedding Video: Sync All of the Audio
If you're using multiple cameras to shoot the wedding (and you should!), you will have to follow this step.
When learning how to edit wedding video, you should know how to sync all of the audio collected and recorded via different pieces of equipment.
Sync cameras with each other in the beginning of the shooting session. Laptops and audio recorders, however, are a bit more difficult to calibrate. There are software solutions and plug-ins that can be added to video editing programs for the purpose of automatically syncing all of the audio files. If you're a newbie, this option will make the most sense.
People who have more experience will need to go through the syncing process manually. This process results in more control over audio syncing and better fine-tuning. It does take time – identify one signature sound and use it to sync the audio by ear.
Conclusion
Good audio takes the right equipment and a lot of technical skill / instinct during the wedding shooting itself. You should always arrive early and test everything. Being over prepared can prevent major disasters from occurring. Be cautious, have a backup plan and if you're not confident in your skills, get other professionals involved in the process of wedding video creation.
Looking for a wedding video editor?
Get a free quote within 24 hours!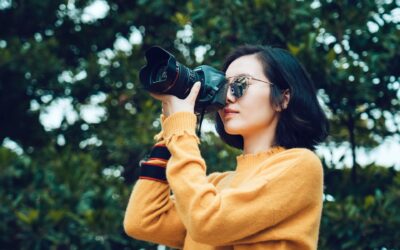 Those first business steps are exciting and terrifying in equal measures. That's why business tips for wedding photographers and videographers can come in handy. Some of the most valuable recommendations revolve around marketing and building one's reputation....