If you're not using Instagram for wedding photography marketing (or for videography promotion), you're missing on a lot.
Highly visual, this social network attracts a youthful audience that can easily be influenced through the right content.
And if you are on Instagram, you've noticed the appearance of reels some time ago.
Instagram reels provide new marketing opportunities but are they worth investing time in?
Here's everything you need to know about this kind of content and how to use it best. 
What Are Instagram Reels
Reels provide new opportunities for the publication of video content on Instagram.
A reel is long 60 seconds. Within the reel tools, you will find options to edit, add sound effects/music and add filters/video effects before uploading the finalized clip.
With a reel, an Instagram user can get really creative. Not only does it highlight the beauty of the original content, a reel can make it funky, unorthodox, wacky or anything else that the poster envisions.
Many marketing experts claim that reels provide excellent opportunities to showcase your personality and build the right kind of brand. This is the reason why Instagram reels aren't just ideal for videographers.
They also work exceptionally well for wedding photography marketing. In order to make the most of them, however, you have to be quite strategic and you also need a good understanding of what the tool has to offer.
A Quick Guide on Making a Reel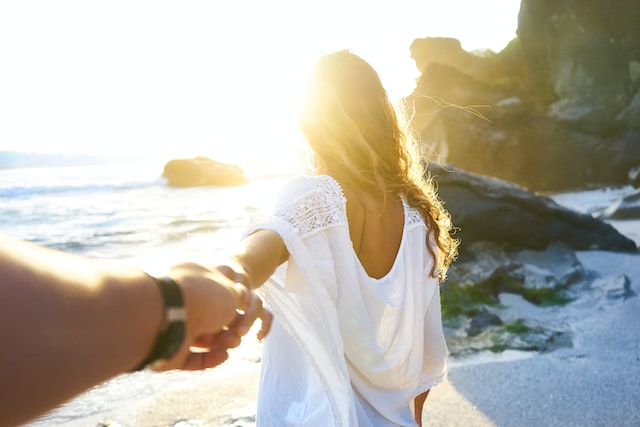 If you've never made a reel before, you may wonder how its creation differs from getting a video uploaded.
To add a reel to your Instagram profile, you'll need to go through a few simple steps:
Go to Publish and choose the video that you'd like to upload
Choose the Post option (it will automatically take you to the Reels menu as per the latest changes in Instagram functionality)
From the horizontal menu that appears on top of the screen, choose the editing option that you'd like to employ (adding music, an Instagram filter, a text, a poll, etc.)
Post your reel on Instagram
While all of this may seem simplistic to a wedding photography or videography professional, the nifty little tools have the power to quickly transform a video.
When chosen correctly, the filters and add-ons can create something very youthful and engaging. It's all about understanding your audience's content preferences and staying true to your creative style.
Fun Instagram Reel Ideas for Wedding Photographers and Videographers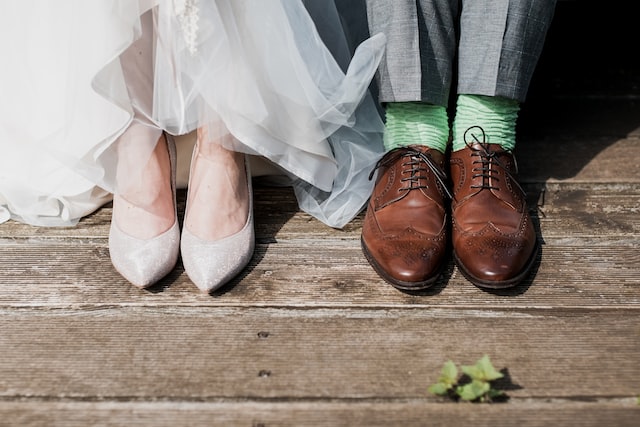 So, what exactly can you share in the form of an Instagram reel?
There are numerous content ideas that will really get your audience engaged.
Some of the best reels you could come up with include:
A collage of your best work (your year in review)
Behind the scenes footage
What a wedding day looks like for a photographer/videographer
What your gear looks like and what you bring to the wedding venue
The different faces of a wedding – all of the people that you meet during a regular day of shooting
A get to know me reel (self-interview or any other style that tells the world a bit more about you)
How-to guides (posing tips, light tips, composition ideas)
Biggest photo/video mistakes
Some of these topics are very broad and as such, they provide fun opportunities for the creation of series.
Mix these types of content with some lighthearted reels to get your audience smiling and willing to find out more.
Making a Viral Instagram Reel to Ace Wedding Photography Marketing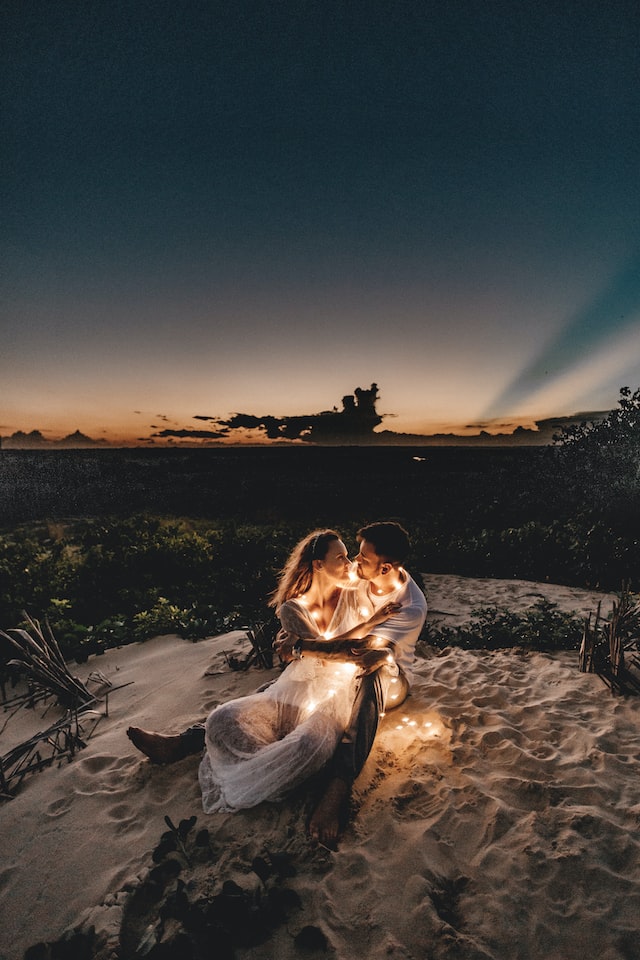 The best aspect of reels is that they have the power to go viral, especially if Instagram considers your content "worthy" enough to share with a large audience.
To achieve such an effect, you can do a couple of things.
As always, the use of the right hashtags is vital. Obviously, these have to be content-relevant in order to benefit the Instagram algorithm and give you good exposure.
If you're already doing some Instagram marketing, you probably have some idea about hashtag selection. If not, the following guide can come in handy.
The reel itself needs to be visually-pleasing and well composed. You can't just upload a basic clip from your phone, call it a day and expect a viral outcome.
Use trending sounds, learn a bit more about filters/the addition of animation or effects. If you have to, check out a couple of viral reels to understand what works with this type of content.
Experimenting with a couple of uploads and keeping track of their performance will also give you invaluable information about what works and what doesn't.
Keep the Sales Pitch Out of Your Reel
Instagram reels are very beneficial for wedding photographers and videographers but they should be viewed more of an indirect promo tool.
In other words, keep the sales pitch out of your reel and focus on entertaining or educating your audience.
People who open Instagram aren't looking for ads most of the time. Thus, a reel that's too marketing-focused and pushy is only going to turn potential customers away.
Instead of trying to generate leads through reels, try to tell a story.
What would you want people to know about your brand? Is your style classy and sophisticated? Youthful and hip? Rebellious and out there? The reel provides perfect opportunities to deliver that message.
By being consistent and enforcing your style, you'll get people to remember your content at a time when they need a service provider.
And that's precisely what you're trying to accomplish.
Reels should be seen as a long-term investment in brand establishment. The benefits aren't going to become obvious immediately but in time, high quality reels will definitely convert.
Always Know What the Competition Is Doing
Just like other social media marketing techniques, the use of reel videos is evolving.
In order to keep your content fresh and current, you have to understand the competition and how others are approaching video creation.
Make it a habit to check reels for relevant hashtags every once in a while.
Not only will you get a better idea about what's trending, you will also get inspired to change things up and offer your audience something new.
This being said, copying the content of another creator isn't the best approach. It only shows the lack of creativity you don't want to have associated with your brand. Rather, use this opportunity to make sure you're on the right track.
Also, opt for the kind of content that few others are creating. Such an approach guarantees you originality and scores you some points in the eyes of the audience.
Being a copycat is never something that will go down well (especially among people who are habitual Instagram users and who have gone through hundreds of reels).
Keep It Lighthearted, Fun and Personal
An Instagram reel shouldn't be seen as a "serious" opportunity to showcase your best work. That's what your portfolio and your YouTube channel are all about.
Rather, the reel gives you a chance to make content a bit more personal, even silly. It lets you have some fun.
If you make good use of such an opportunity, the audience will also be enjoying the video clips that you share.
Let your personality shine and stay true to yourself.
Don't come up with a certain kind of reel just because you believe it will perform well in the Instagram algorithm. That's a recipe for disaster and it almost never delivers the anticipated outcome.
Keep it fun, be consistent and make sure your style is always recognizable.
These are the things that build your reputation and get you followers.
When you have more people engaging with your profile, you can direct them towards other kinds of Instagram posts and even towards some promo content.
Instagram Reels: A Wedding Photography Marketing Tool Worth Engaging with
Reels are replacing regular video content on Instagram for a reason.
They're exciting and easy to personalize. They're fun and even a bit silly.
Reels can be used to provoke emotions, educate and entertain. With quick 60-second clips, you can make a lasting impression that will sooner or later give you qualified leads.
If you're not using reels, you're not employing Instagram's full marketing potential. And that's a pity because reels are so quick to make and so user-friendly.
Start out with a few posts to understand the potential of reels.
Chances are that you'll soon be hooked on them. The more you narrow down your efforts and make your voice known, the more you'll see Instagram engagements growing.
Looking for a wedding video editor?
Get a free quote within 24 hours!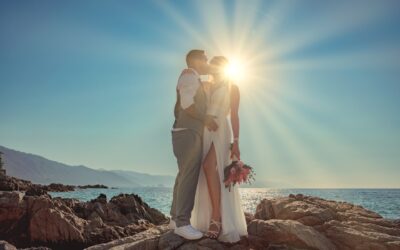 It's not just wedding clients looking for the ideal photographer or videographer. Professionals have to go through the same process in order to book events consistently. So, do you know who your ideal client is? Even more importantly, do you know how to reach out and...