Learning how to edit wedding video involves many processes. One of the essentials that all wedding videographers would go through is reducing file size without compromising video quality.
Is that even possible?
The short answer is yes.
You can employ multiple strategies to edit wedding video, bring down its size and maintain the quality. Today, we will explore some of the easiest methods to master, as well as the techniques bound to deliver the best results.
How to Edit Wedding Video: File Size Considerations
Before moving on to the specific techniques, let's discuss file size and its significance a bit more.
A video's size is dependent on three primary components – the bitrate, the encoding and the resolution.
Resolution
The resolution, as you probably know, is the number of pixels in a frame. HD footage, also referred to as 1080p, consists of 1920×1080 pixels (horizontal x vertical measurement).
The resolution you're going to use depends entirely on how the video is going to be viewed.
Online viewership will benefit from 1920x1080p (that's the resolution of most popular, high quality monitors at the time being). Whenever a video is to be watched on TV, the resolution will need to be higher. Going for 1440p (2560×1440) or 2160p (3840×2160) may be a good idea.
Bitrate
Next, consider the bitrate. According to editing and post-production professionals, this is the one element that has the biggest impact on the video size. The bitrate is a measure of how much information is transmitted per second. It is measured in Mbps or megabits per second.
There are bitrate recommendations for online streaming based on the resolution of the file.
The standard video bitrate for a 1080p video is 8Mbps. If you go up to 2160p (4K), the recommended bitrate will increase to anywhere between 35 and 45Mbps.
This is the minimum you should stick to when modifying the bitrate. There are many online tables you can use for reference purposes. Here's a quick guide to setting the bitrate of your video.
Encoding
Encoding is the final of the three elements but it's just as important as resolution and bitrate.
To discuss all the specifics of video encoding, we will really have to dig deep into the technical side of things. In essence, encoding is a process of converting a video input into a digital format that will be compatible with most players and devices.
A recommended encoding option for some compression and good quality is H.264 codec with an MP4 container. Encoding consists of two components – a codec and container. These are of the highest quality when creation footage (hopefully). Bringing those down will almost always reduce in some quality loss but the outcome will still be great if you stick to standard recommendations.
Now that we've examined the three most important elements that contribute to video size, let's learn how to bring it down without causing too much of a quality loss.
Pick the Right Software
To edit wedding video professionally, you have to invest in the right software.
Good programs allow for compression without a massive quality compromise.
There are dozens of reviews out there. You will simply need to examine video editing software products side by side to determine which ones offer optimal choices in terms of functionality.
HandBrake is probably one of the most prominent options out there. It's an open source video transoder that works under Windows, iOS and Linux.
This program does excellent things in terms of encoding. It also allows for changes in bitrate, frame rate, video quality and other important parameters. HandBrake supports numerous formats but its supported output formats are solely MP4 and MKV.
Freemake Video Converter is another popular choice if you are using windows.
It's a great choice for resizing videos, conversions and video downloads. The software supports more than 500 formats and it allows for cutting/trimming unwanted frames out of the video to bring down its size. File parameters are also very easy to modify.
Shotcut and VLC are two other popular choices as far as video compression goes.
Go One Level Below the Original Resolution
If you want to bring down file size by modifying the resolution, try going one level below the original that the footage was shot at.
Still, you can go even lower depending on the intended use of the video.
If you're working on a wedding clip that will be uploaded online and streamed, a resolution of 720p will be more than sufficient. In fact, this is the cap set by some platforms like Facebook.
Don't assume your clients will be using the video in one way or another. Talk to them and base the resolution changes on the intended utilisation.
Bitrate Is the Final Thing You Should Be Changing
To maintain video quality high, you should refrain from changing the bitrate.
As already mentioned, bitrate is the factor that contributes the most to the size but also to the quality of your wedding clips. Thus, you should be extra-careful when it comes to such modifications.
The bitrate is a measure of how much data is being shown on the screen during every single second. The more data you allow, the crisper and finer the visual is going to be.
If you have to adjust the bitrate, do not go under the recommended minimums that we discussed earlier.
Some editing tools like Handbrake make it possible to keep the bitrate of your videos variable. For the purpose, go to the Video menu, click on Quality and select Average Bitrate. Enter the number that corresponds to the resolution of your video and also enable 2-pass encoding.
Reduce Video Length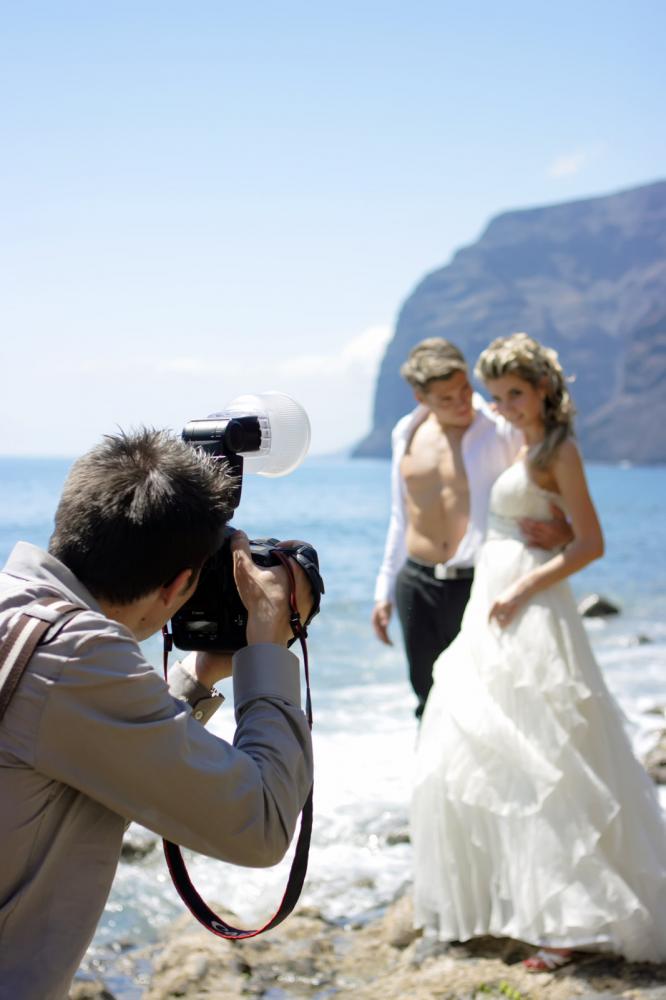 This is a simple trick you can engage if you don't want to play with the resolution, the encoding or the bitrate of your wedding video.
While you edit wedding video, cut out the footage that doesn't really add to the overall quality or the appeal of the clip. Bringing down the length of the wedding video will obviously contribute to a reduction in file size. In this instance, you will not be doing any compression and you will be maintaining quality.
Black edges take up space, as well. Make sure they're trimmed during the post-production process.
Focus on Audio, As Well
Yes, your audio could be contributing to a larger file.
Pay attention to the audio specifics if you want to make the file lighter without hacking away at its quality.
Handbrake and the other software programs mentioned in this guide make it easy to check the size of the audio track. Very often, wedding videographers are surprised by how much space audio tracks occupy.
To bring down the size of the audio, check out the number of tracks. All you need is one audio track and you can get rid of the rest. In addition, you can choose the AAC or MP3 codec and you can bring down the bitrate to 160 (unless the music is the main element in the video and it needs to be of the finest quality).
Once you're done editing and working on the file, make sure that it gets exported with compressed audio for an optimal outcome.
To Edit Wedding Video Professionally, Don't Make a Huge Quality Compromise!
Sometimes, you will have to host larger files in order to give your clients the best possible outcome.
That will necessitate the usage of equipment like a server or dedicated cloud space. Still, going overboard with video compression will ultimately impact the quality of the clip and this is something you don't want to be doing to your customers.
You should also be very meticulous and thorough in the selection of software products that you work with.
A quick Google search will show you there are dozens of free video compression tools out there. Many of these are online-based, which means you'll be free from having to download anything locally.
Most such free software offerings do not ensure the quality required to build your reputation with clients.
In addition, if you don't have the technical knowledge and you opt for automatic compression settings, you will most probably get a mediocre outcome at best.
It's up to you to make the fine adjustments needed to compress a file without losing the crispness and beauty of the footage. If you don't know how to make this happen, you shouldn't attempt to be doing editing and changing technical parameters.
Outsourcing post-production in such instances makes a lot of sense. A dedicated professional team will make the most of the footage, give you a manageable file and maintain quality. Investing in professional editing will pay itself off in the form of satisfied clients, referrals and repeat business.
Looking for a wedding video editor?
Get a free quote within 24 hours!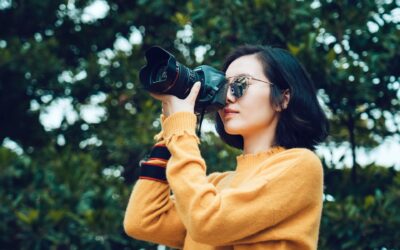 Those first business steps are exciting and terrifying in equal measures. That's why business tips for wedding photographers and videographers can come in handy. Some of the most valuable recommendations revolve around marketing and building one's reputation....