Award-winning wedding videos have a number of key characteristics – They're original, they make creative use of camera techniques and they can move an audience to tears. When it comes to separating the men from the boys, certain wedding videographers have taken their job to the next level.
The following list will acquaint you with 10 amazing wedding videographers you should start following today. Let's get started.
1. Ray McShane

An award-winning wedding videographer, Ray McShane is known for destination videos across Europe and the world. He typically works with small and unobtrusive equipment for the purpose of capturing those special moments. This approach seems to pay off – McShane has been the recipient of the Best Wedding Photographer award by the UK Wedding Industry Awards for two years in a row.
Where to follow: https://www.raymcshanefilms.com/blog, https://vimeo.com/raymcshanefilms
2. Daisy and Kitty Jenks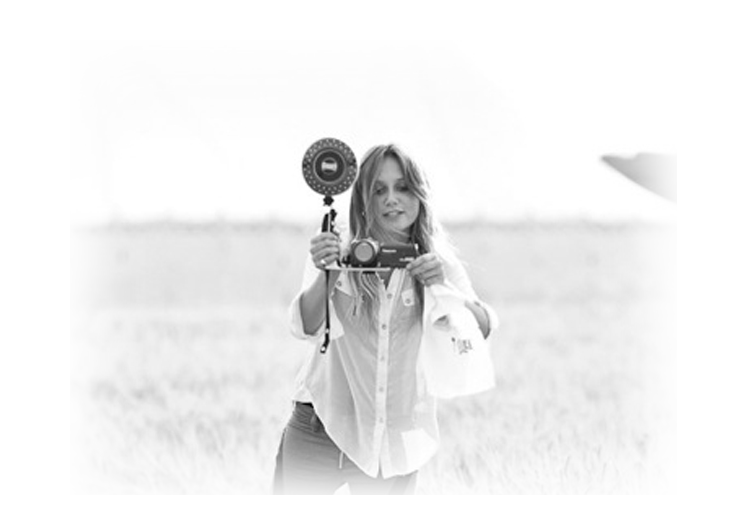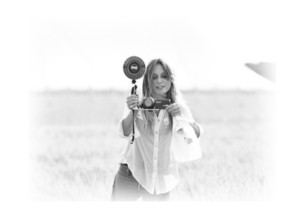 Jenks & Co is a duo consisting of sisters Daisy and Kitty Jenks. They've been included among the best wedding videographers to follow because of the upbeat feel of their videos.
Where to follow: http://www.jenksandco.tv, https://vimeo.com/daisyjenks
3. Studio MSV
Studio MSV is a wedding videography and cinematography studio. It specializes in "wedding movies that people want to see," according to the official tagline. The secret here is that the studio doesn't stick to true chronology for the purpose of storytelling. Rather, the aim of the film is to deliver a coherent, emotional narrative.
Where to follow: https://www.studiomsv.com, https://www.youtube.com/user/andrewmsv/videos
4. Aleksey Tsiushkevich
Belarusian wedding videographer Aleksey Tsiushkevish is recognized for his attention to detail, the incorporation of beautiful scenery in the videos and the ability to set a certain mood through the use of music and camerawork
Where to follow: https://vk.com/artx_studio, https://vimeo.com/user80072251
5. Martin Kacvinský
Czech videographer Martin Kacvinský won Europe's Best Wedding Videographer award in 2017. If you take a look at his portfolio, you'll find out that destination weddings are his forte.
Where to follow: https://kacofilms.com/, https://www.instagram.com/kacofilms
6. Sebastian Mandryka
Sebastian Mandryka is a Polish videographer and the creator of Super Weddings. He's critically-acclaimed and he has won a number of industry awards over the past few years. Mandryka's videography features his signature sensual approach that attempts to capture emotions.
Where to follow: https://super-weddings.com/, https://www.instagram.com/superweddingsfilm/
7. Tu Nguyen
A destination wedding videographer, Tu Nguyen is a photographer who has received the Way Up North Awards distinction for Europe's Best Wedding Photographer in 2017, as well as the 2016 World's Best Wedding Photography/Videography award. The wedding photos and videos are characterized by a deep level of artisticism.
Where to follow: http://www.tunguyenwedding.com/, https://vimeo.com/tunguyenwedding
8. Gabriel Igarashi
Here's a wedding videography studio from the US that's also worth following. Gabriel Igarashi is from Brazil but currently works in Los Angeles. Igarashi has some cinematic experience but his real passion is for wedding videos. Because he's also a musician, Igarashi has an astute sense when it comes to the importance of the musical background in a wedding video.
Where to follow: http://www.gabrieligarashi.com/, https://vimeo.com/gigarashi
9. Ben Walton
Ben Walton is the creator of Europe's Best Wedding Video for 2017, according to the Way Up North awards. The UK videographer is an extreme sports and outdoor enthusiast. This passion is often evident in the footage that he captures.
Where to follow: http://www.benwaltonfilms.co.uk/, https://vimeo.com/benwaltonfilms
10. Maru Films
The final entry in the list of the best wedding videographers belongs to Maru Films, a studio from The Netherlands. The videos are highly personalized and each couple gets a unique approach towards film creation – a formula that has proven to be winning for Maru Films and that has granted the studio multiple awards.
Where to follow: https://marufilms.com/en, https://vimeo.com/marufilms
Looking for a wedding video editor?
Get a free quote within 24 hours!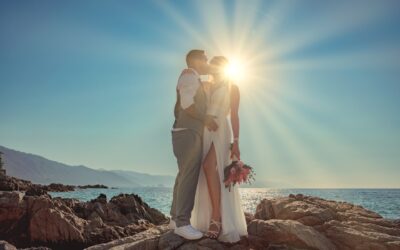 It's not just wedding clients looking for the ideal photographer or videographer. Professionals have to go through the same process in order to book events consistently. So, do you know who your ideal client is? Even more importantly, do you know how to reach out and...