When Final Cut Pro X debuted back in 2011, many Mac video editors loyal to Final Cut jumped ship and switched over to Adobe products, myself included. Many of us hated the new magnetic timeline layout that more closely resembled iMovie than the track-based timeline we're all used to.
Recently, I've heard of more editors returning back to Final Cut Pro X even though they have stuck with the magnetic timeline layout. After researching more about the latest version of FCPX for this article, I am strongly considering giving Final Cut another shot, but still keeping my Adobe products as well.  From my readings, it seems that both programs have their strong points and their weaknesses.
How do you choose?
What's your personal preferences? Do you like Apple products or do you prefer PC?
If you prefer Apple, you will absolutely benefit off of the speed of Final Cut Pro.  It's made for Apple products so naturally it functions better on an Apple.
Final Cut Pro X is currently the fastest running editing program in the world. However, if you often work with multiple people on one project, Adobe Creative Suite's collaboration options for working in teams (including real time updates) may be more preferable.
So, which is better Adobe Premiere Pro or Apple's Final Cut Pro X?
Pricing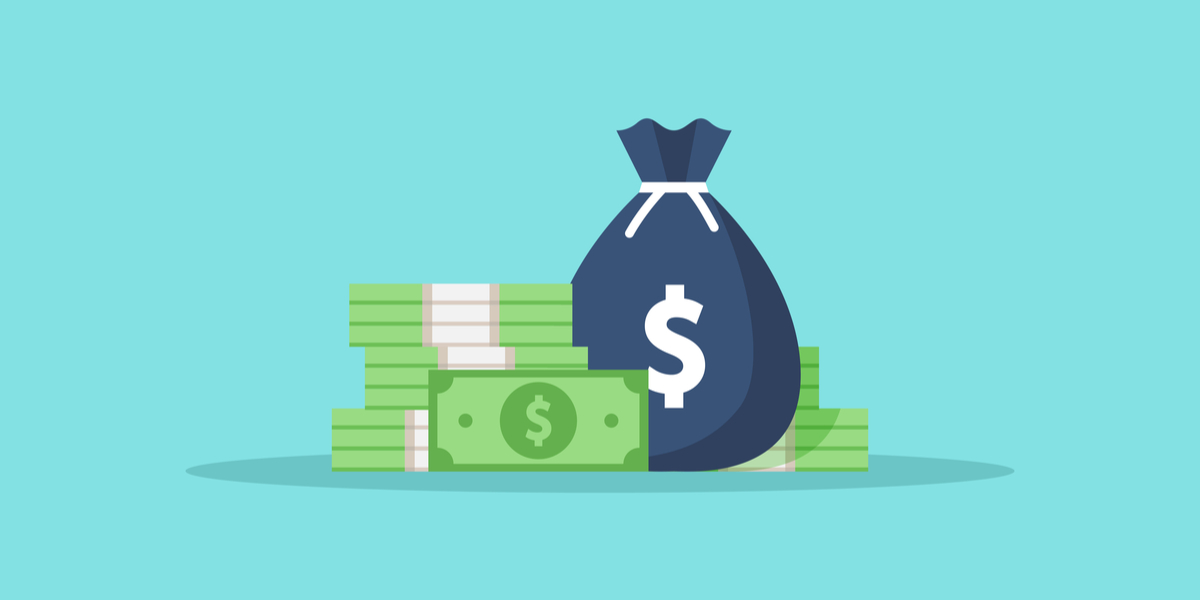 Adobe Premiere Pro
Adobe's Premiere Pro requires a $20.99 subscription with a contract for an annual plan. But if you want to pay a monthly fee without agreements, it would cost you $31.49. A full one-year subscription paid upfront costs $239.88, which is $19.99 per month. Another solution is the entire Adobe suite, which includes Premiere Pro, Photoshop, After Effects, Lightroom, and a handful of other applications. You would need to pay $52.99 per month or $599.88 with an annual prepaid contract. But if you want to just try it, you can use it for free for the first 14 days after the activation of the software.
Final Cut Pro X
For this software, you only need to pay a fixed one-time fee of $299.99. Furthermore, you get all the required updates throughout Apple's Appstore quickly and efficiently. Plus, the overall ecosystem of Apple is impressive. It includes 3rd party apps but Motion and Compressor are additional apps that help you edit titles and compress files faster. Both of these apps sell for a one-time price of $49.99 each. Same as the Premiere Pro, FCPX also has a free trial. But the free trial for FCPX is 90 days long and renews with every new version of Final Cut Pro.
Winner – A clear winner is Final Cut Pro X, with its long trial time and a one-time price.
System Requirements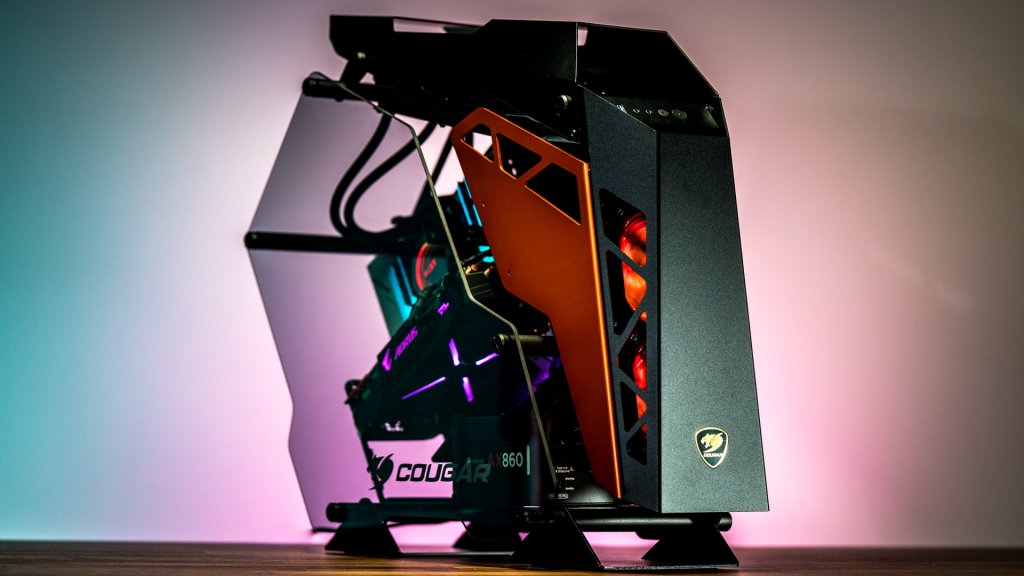 Adobe Premiere Pro
Premiere Pro CC runs on both operating systems (Windows and macOS). To run Premiere Pro on Windows, you would need a Microsoft Windows 10 (64-bit) version computer, which is a typical case nowadays. It should also include an Intel 6th-generation or newer CPU. 8GB of RAM, yet 16GB or more, would be better for 4K editing. 8GB of hard-disk space for the application itself + additional space for video files. I recommend 1920 by 1080 pixels, a larger display, and a sound card compatible with ASIO protocol or Microsoft Windows Driver Model.
On a Mac, you would need version 10.12 or later computer. Intel's 6th generation or newer CPU. 8GB of RAM, but I recommend 16GB or more for more fluency. 8GB of hard-disk space + additional space for your files. Finally, I recommend 1920 by 1080 resolution screen for high visual performance.
Final Cut Pro X
The software requires 10.13.6 or later versions of the operating system. The minimal amount is 4GB of RAM, but I recommend 8GB for easy 4K editing, 3D titles, and 360-degree video editing. For the MacBook it works with Intel HD Graphics 3000 or later. 256MB of Virtual RAM, but I recommend 1GB for more fluency. For a virtual reality headset support, you would also need SteamVR.
Winner – Adobe Premiere Pro because it runs on both operating systems and is much easier to use, if you need to edit both on a Mac and a Windows computer. Other requirements are standard, as most of the machines these days have at least 8 GB of RAM. Yet, if you would like to use Premiere Pro for 4k edits, I suggest getting a computer with 16 GB of RAM.
Timeline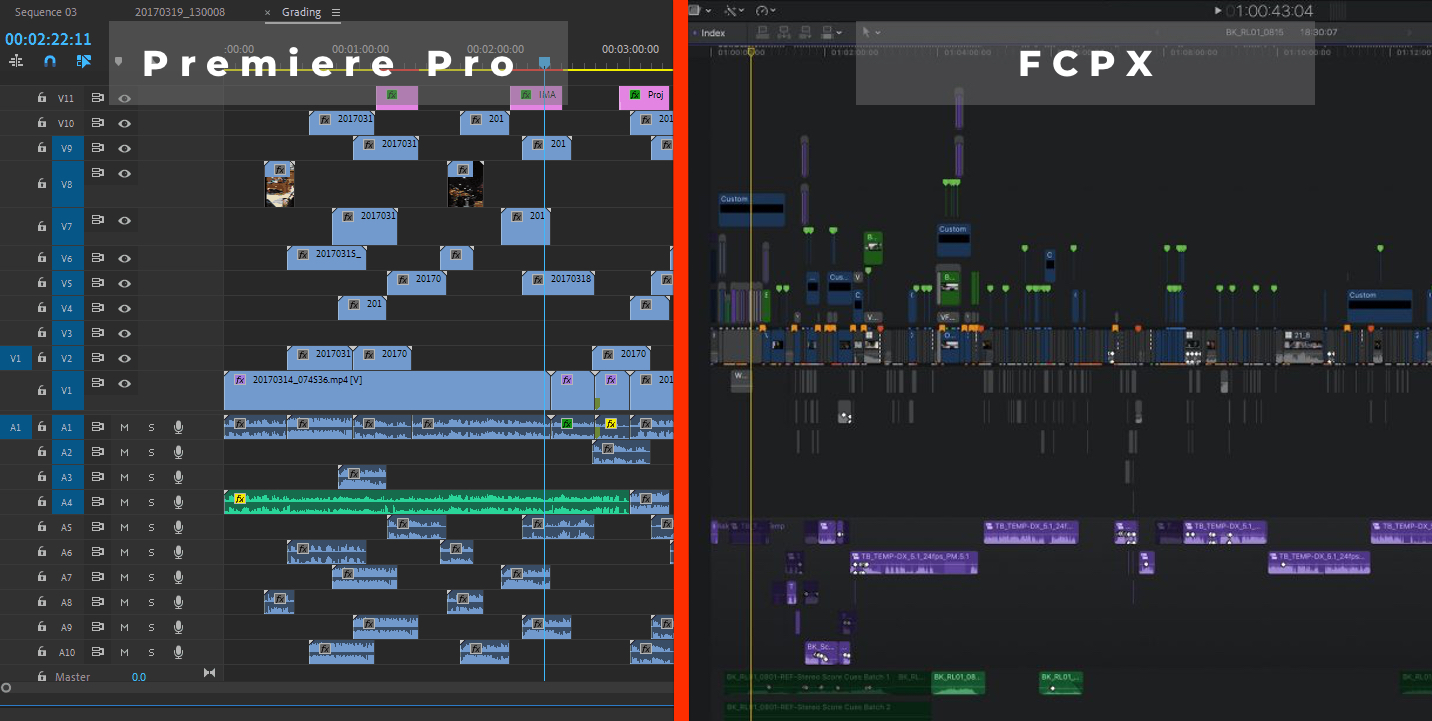 Adobe Premiere Pro
Premiere Pro uses a nonlinear timeline. Your editing timeline is called Sequence, and you can adapt it in many different ways to make it more organized and more straightforward for yourself. Longtime video editors are probably more comfortable with this than with Apple's more independent Magnetic Timeline, especially if you need to switch from Premiere Pro to FCPX.
Premiere's timeline also separates a clip into separate audio and video tracks. The timeline is scalable and offers many traditional functions like "Cut," but you can also adapt it to your needs and make it more unique. You can also choose not to show keyframes, waveforms, and other functions to ensure that your timeline is as organized as possible. In the Premiere Pro, there are seven preconfigured workspaces for color correction, editing, effects, and titles compared with Final Cut's three.
Final Cut Pro X
Apple's smart Magnetic Timeline is made to be simple and easily understandable as all Apple things are. Differently from Premiere Pro, FCPX uses lanes to sort out the Sequence. This includes the so-called "Primary Storyline" that everything else attaches. This could be a pro and a con because from time to time, editors tend to delete clips that other elements are connected to, and this makes the process longer and more difficult. Finally, all the rendering happens in the timeline. Unlike Premiere Pro, FCPX renders in the background, and you can see that at the top of the timeline.
Winner – tie. I think that both of these programs have equally advanced timelines. For the professional video editor, I would suggest choosing Premiere Pro but for beginner ones Final Cut Pro X because it is much easier to understand and could help learn all the basics of video editing much faster.
Audio Editing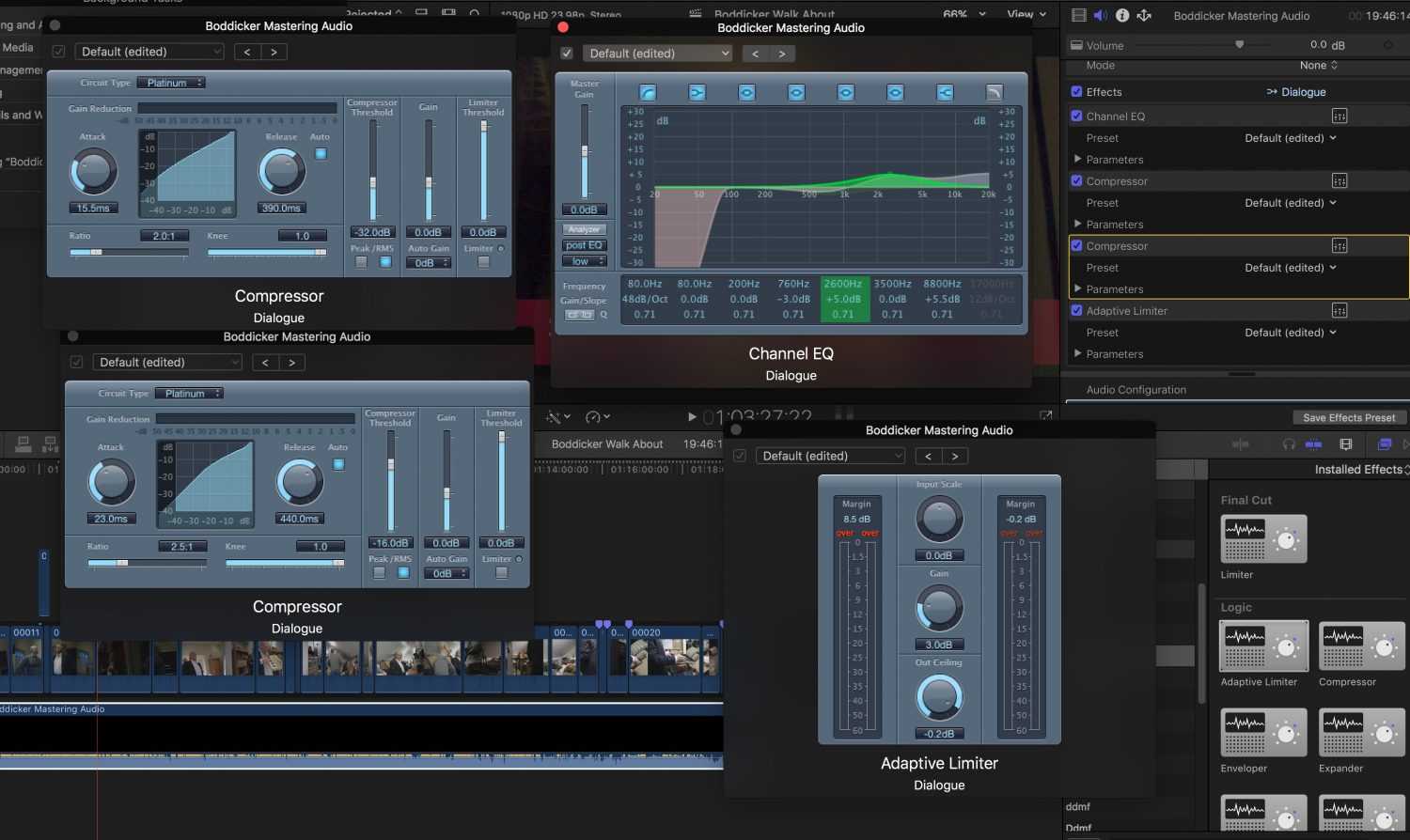 Adobe Premiere Pro
Premiere Pro's Audio Mixer is more of a traditional one. It can show standard functions like pan, volume, whether the file is mute or solo, and some others. As with most popular programs, new audio files are automatically sorted when you drop them directly into the timeline. After that, you can specify and manipulate the audio between mono, stereo, 5.1, or adaptive choices. Double-clicking the volume line or panning the line will bring its sound levels to zero. The program also supports audio controllers and third-party plugins. As you can see, Premiere Pro offers all the traditional and useful functions when editing audio. Still, Final Cut Pro has an advantage because of its innovative ways to edit audio.
Final Cut Pro X
Audio editing is excellent in Final Cut Pro X. It can automatically fix problems like a hum, white noise, and audio peaks without any additional knowledge about audio. MacBooks also have a huge integrated sound effect and music library which comes installed with a computer. Because of that, you won't need to search them on the internet, and they are straightforward to access from the FCPX itself. One impressive trick is the ability to match separately recorded tracks. For example, if you shoot your footage on a camera but record audio on a separate device, "Match Audio" function aligns the music with the video. It instantly matches your footage with an audio file on your timeline.
Winner – The clear winner in this category is Final Cut Pro X because of its simplicity and innovation.
Color Correction / grading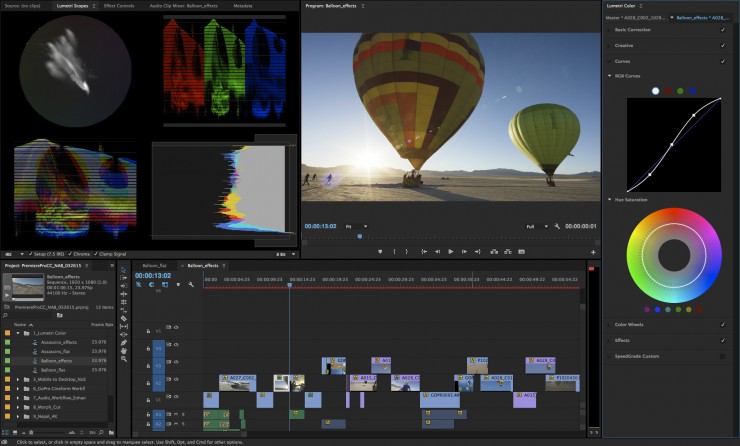 Adobe Premiere Pro
In Premiere Pro, you do most of your color grading with the "Lumetri Colors" tool. You can get many high-end color grading features that will help you turn your footage into a cinematic sequence. "Lumetri tools" support many different lookup tables for crisp and cinematic looks. This tool also offers a remarkable amount of color manipulation and a great selection of film and high-dynamic-range looks. You can also make manual adjustments for exposure, white balance, contrast, and many other things that can be animated and manipulated with masks and keyframes. Finally, with the help of the Curves and Color Wheel, you can complete color correction much faster, and the UI is also really simple and user – friendly. Nonetheless, Premiere Pro includes a separate workspace dedicated to Color Grading and editing.
Final Cut Pro X
Yet again, Apple tries to dominate the market with its simple and reliable solutions. The latest version of Color Wheels is straightforward, and the design is also really intuitive and beautiful. With the same wheel, you can do even more like adjusting brightness and saturation or, with the help of the "Master Wheel" control everything separately. Yet, if color wheels are not to your taste, the separate color board option shows a simple view of your desired color settings.
Winner – Both of these programs are equally great at color grading, and both have significant pros.
Titling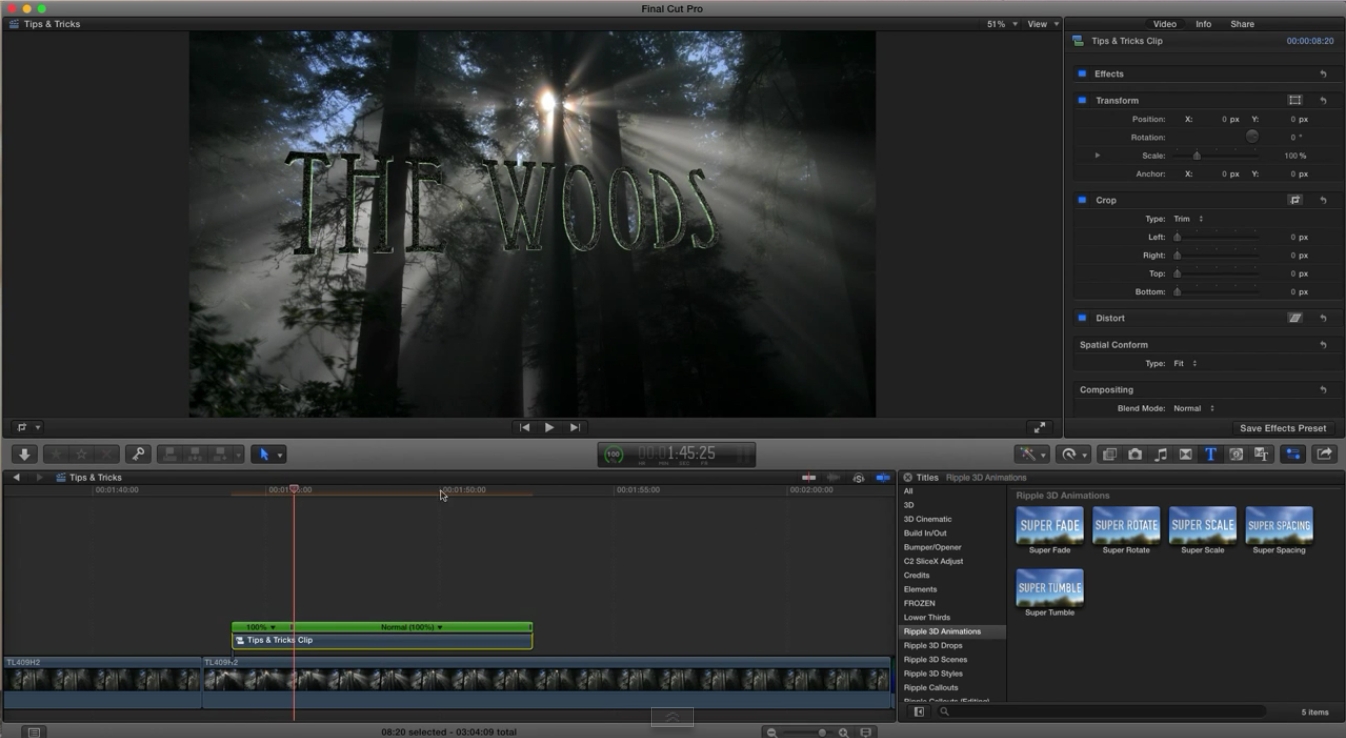 Adobe Premiere Pro
No surprise that Premiere Pro offers Photoshop-like editing over title text, with vast numbers of fonts and adjustments like tracking, rotation, and kerning. You can create beautiful titles wherever you want. Yet, to manipulate 3D titles, you will need to head to After Effects, which means additional costs and more learning.
Final Cut Pro X
Titles in FCPX have eight basic templates and four additional "Cinematic" ones. There are also 20 added font presets that you can use and adjust based on your needs. Materials like wood, stone, or metal can give your titles even more flexibility and adaptiveness. For maximum control, you can edit the 3D titles in Motion, Apple's supplemental $49.99 application for title animations.
Winner – The clear winner is Final Cut Pro X yet again wining because of its simplicity and accessibility to more functions.
Additional Applications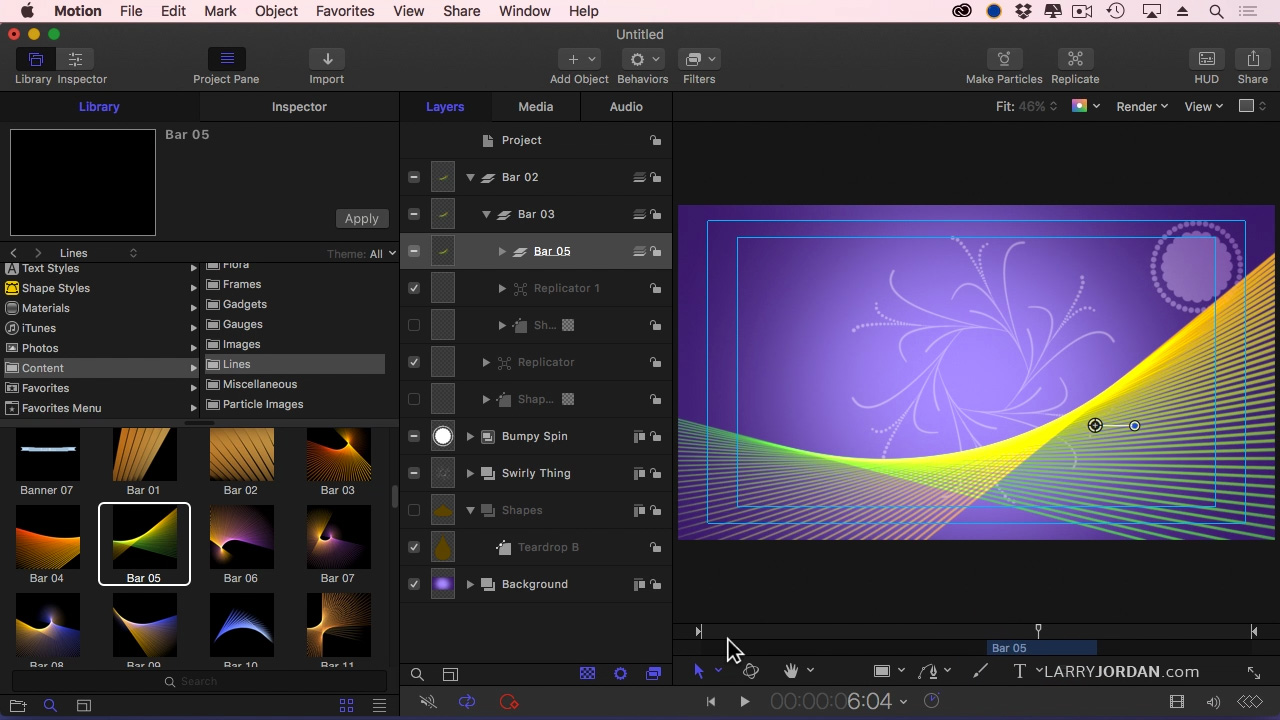 Adobe Premiere Pro
Apart from mainstream apps like Photoshop or After Effects that can help you a lot, Adobe offers mobile apps that you use to import projects from your computer to your phone and vice versa. Another app, "Adobe Capture CC," lets you take images for use as textures in Premiere Pro. This application is beneficial because you can save money and time without needing to search and buy textures online. You can simply go outside for a walk and at the same time, take photos of some interesting pictures.
Additionally, for social video creators that use mobile devices, Adobe released "Premiere Rush." The app that makes the workflow between shooting and editing much faster and easier. The application syncs projects shot on the mobile device with Premiere Pro on your computer and simplify sharing your content to social media.
Final Cut Pro X
The already-mentioned "Motion" and "Compressor" applications, along with Apple's high – end sound editor "Logic Pro X," enlarge the program's capabilities. Still, those can't compare with Premiere Pro's Photoshop and After Effects integrations, not to mention Adobe's production tools like Capture CC.
Winner – A clear winner here is Premiere Pro, though soon, this could change because of apple's additional apps like "Pixelmator."
Compatibility for Beginners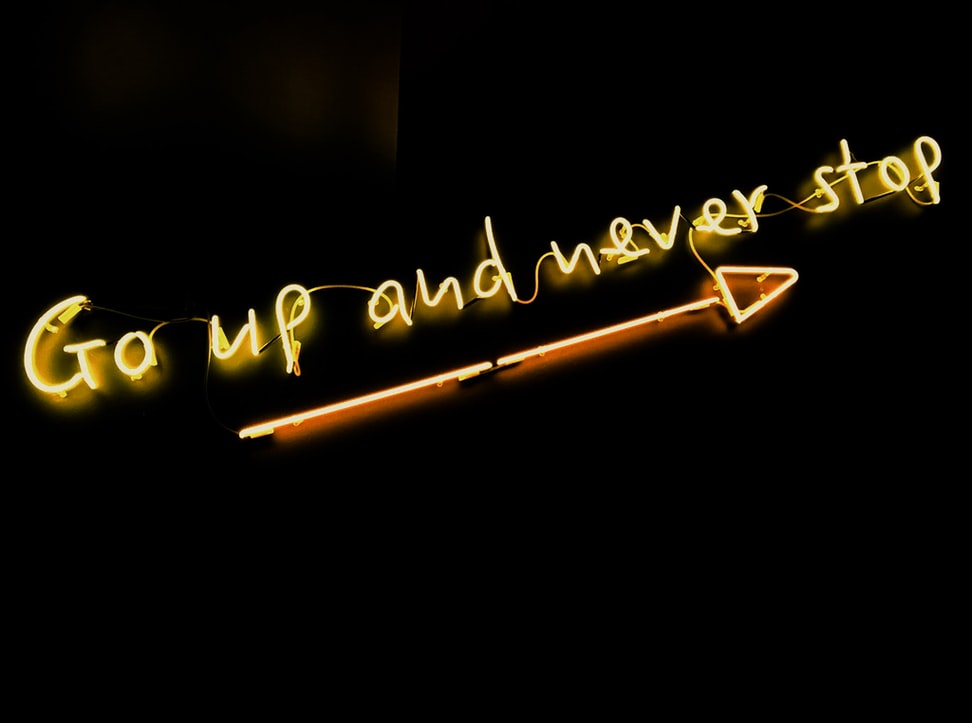 Adobe Premiere Pro
Premiere Pro is considered in the area of high-end, professional-level software. The ease of use and simplicity of the interface is not primary among its goals. Yet, there's no reason to say that a determined beginner with time to devote to learning the software could not use it.
Final Cut Pro X
Apple's ecosystem is known for its simple design and easy to understand functions. Final Cut Pro X is no exception. From the magnetic timelines that does most of the work for you, to the rendering that happens in the background – FCPX makes sure to be as beginner-friendly as possible. Not to mention the more primitive function that helps you achieve the same amount of creativity as in Premiere Pro. Overall, FCPX is created for beginners to step into the art of editing and film creation.
Winner – Final Cut Pro X, because of its vast ecosystem and user-friendly interfaces.
Conclusion
Premiere Pro – 3
Final Cut Pro – 4
Tie – 1
Why Final Cut Pro X?
Speed: The biggest selling point for using FCPX is the rendering speed. I personally do not use a lot of effects when I edit a wedding. If I need to, I am not doing anything very complex. So in the case of weddings specifically, I am not sure if this feature will be a big influence to a wedding editor.
It's inexpensive: FCPX has a one time cost and you can use it on an unlimited amount of computers. Adobe has several different price plans, but they are monthly and they vary depending on how many computers you want it on and how many Adobe products you want in your package.  For wedding editors, especially who are first starting out, the price of anything and everything can be a huge factor.
Audio Sync with greater speed and ease: Wedding editing can be time-consuming. I find that I make significantly less per hour on fixed-rate wedding projects than I do on any other project I have done so far. If this FCPX feature greatly speeds up the audio-synching part of wedding editing, then this feature alone can greatly increase your dollar per hour profit on fixed rate weddings.
Why Adobe Premiere Pro?
Amazing color grading setup: In my opinion, the color grading ability in Adobe is a huge reason to stick with Adobe for wedding editing. I have heard that the color grading in FCPX is "good enough" and more simplistic, but for a more experienced editor such as myself, I would rather have more bells and whistles in this department.
Compatibility across Mac and PC and the ability to collaborate with others: This is a strong reason to own Adobe products. Adobe programs communicate seamlessly with each other. Projects can be passed across PCs and Macs and updated in real time by multiple users. One of my clients has Adobe on his PC and sends me projects to wrap up on my Mac regularly.
If he tries to modify a project while I am working, it will be locked to me. Once I unlock it, I'll be locked out to prevent us from overwriting each other's changes.  Depending on your personal workflow for your weddings, having this feature may or may not affect you.
Note that before choosing between Final Cut Pro X and Premiere Pro, make sure to list your needs. Pay close attention to the workflow, experience with the application, and difficulty of your work. This will help you make the right decision than choosing between the two.

If you need any help when selecting our evaluation, it shows that although both programs are really great, Final Cut Pro X takes the crown and is the better software than Premiere Pro.
Personally, I love Adobe Creative Suite.  For the work I do, it is worth me keeping it. However, for weddings the audio-synching feature in Final Cut Pro X is worth the one-time purchase to use specifically for the full length weddings videos.
On the other hand, I would prefer to use Adobe Premiere for the highlight / trailer part of the weddings for the detailed edit. In conclusion, my answer to Adobe Premiere or Final Cut Pro X is both.
Looking for a wedding video editor?
Get a free quote within 24 hours!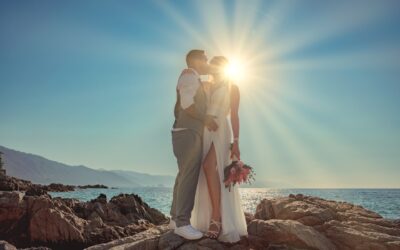 It's not just wedding clients looking for the ideal photographer or videographer. Professionals have to go through the same process in order to book events consistently. So, do you know who your ideal client is? Even more importantly, do you know how to reach out and...